It's a refreshing feeling, stepping into a warm living room that is filled with light. Somehow bright and well-lit interior creates a great combination of a calm and lively decor. The peacefulness doesn't take anything away from the cheerfulness of the space. White is the obvious choice for such an interior, but that makes it all a very predictable affair. If you wish for something with a little more character, beige is the tone you'll discover happiness with! Check out these amazing and elegant beige living rooms for more inspiration –
Soft Cream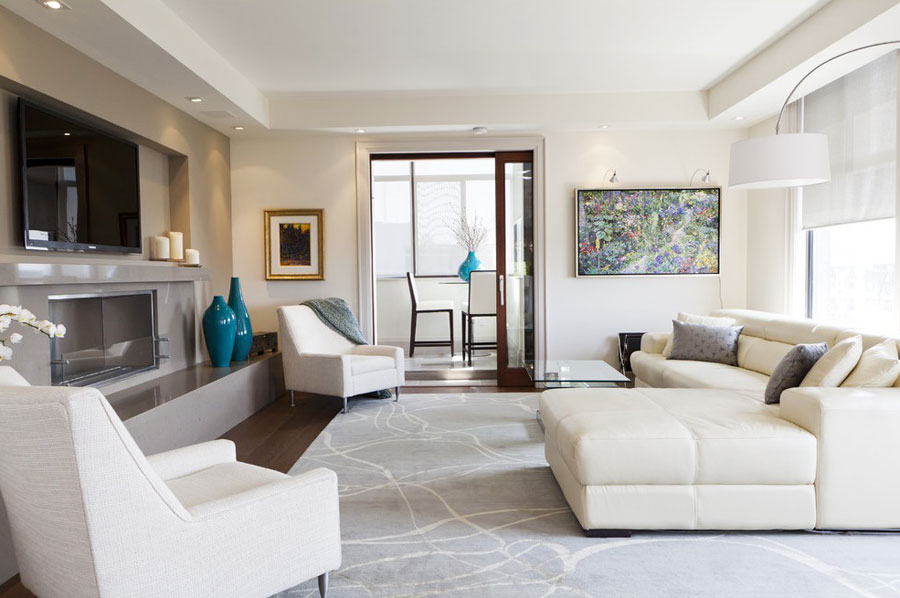 Beige walls and corresponding furniture create an open, inviting space where everybody would be happy to lounge. Add the cherry on top with some striking blue decorative vases to bring in some color!
RELATED: How to Decorate with Beige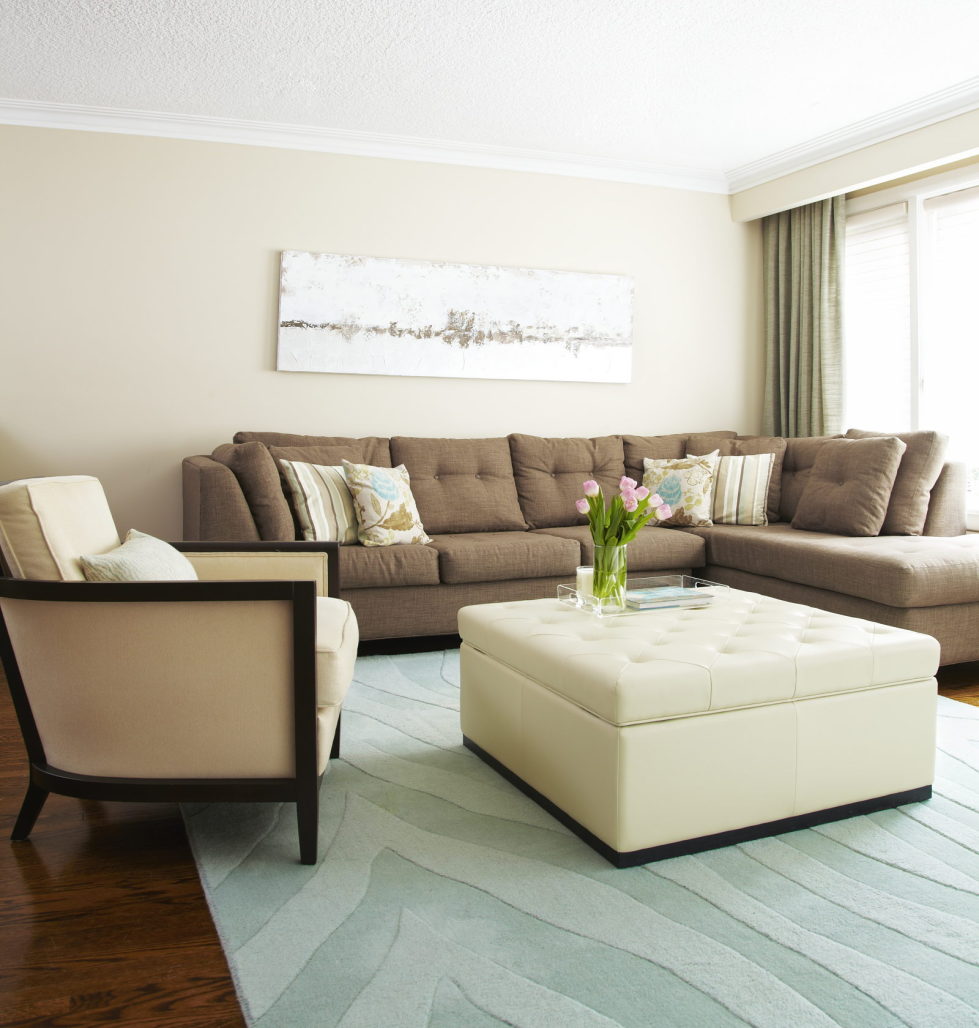 You can have a lot of variety within a neutral living room. Choose your furniture pieces in a way that makes each of them a little different, be it by color shade or design! The sofa, armchair and ottoman are all a different hue of beige, making the room beautifully diverse.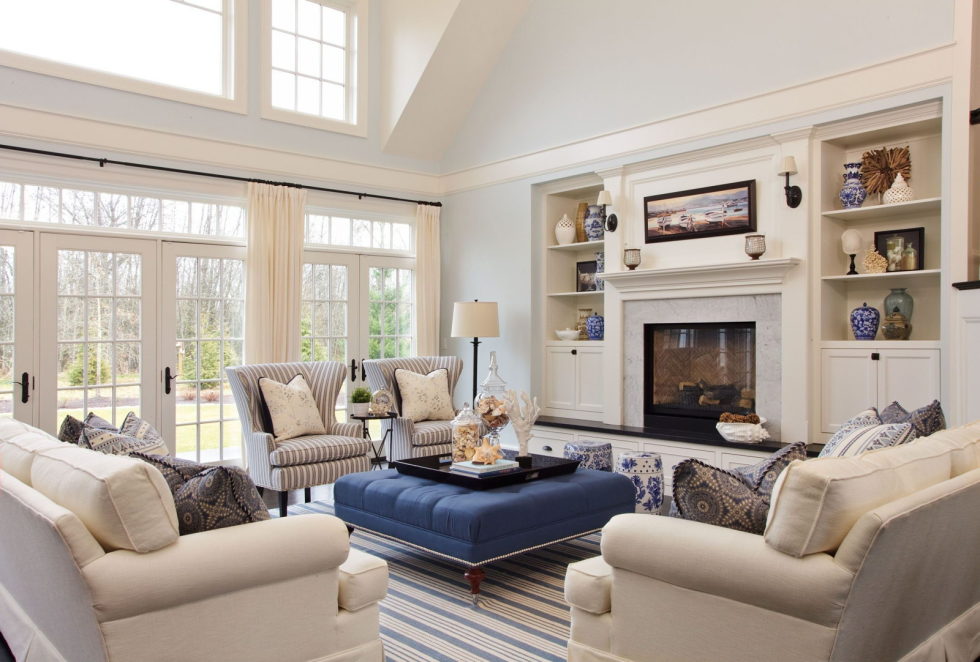 A navy blue ottoman within a beige living room will be an incredible centerpiece that will only emphasize the surrounding cream interior!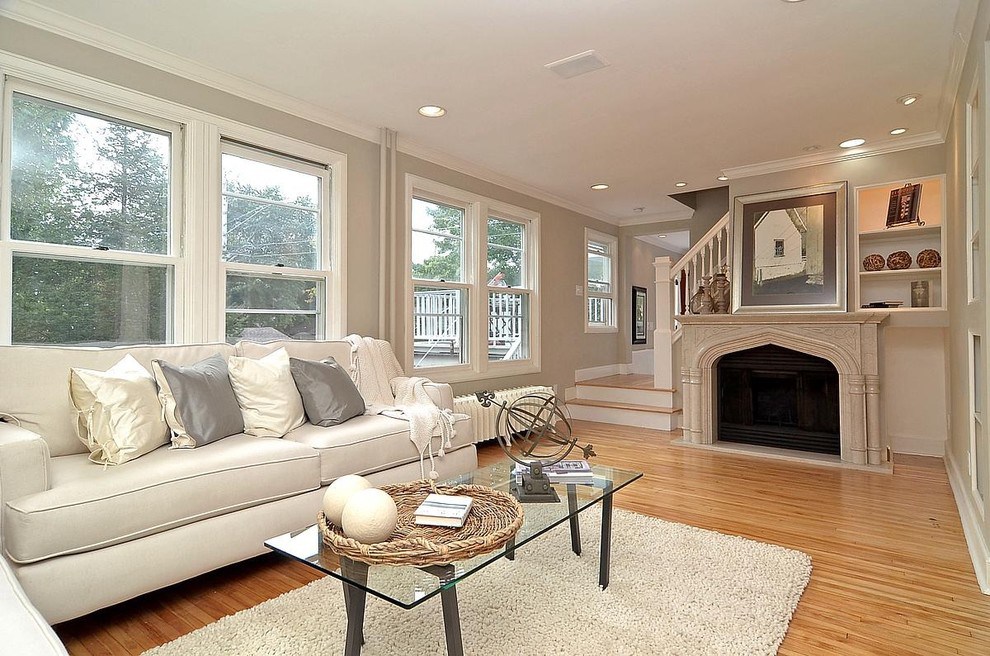 A minimalist living room will thrive with a neutral color palette. If you're going for a neat and simplistic look, you won't need more than a select few decor pieces on the transparent coffee table!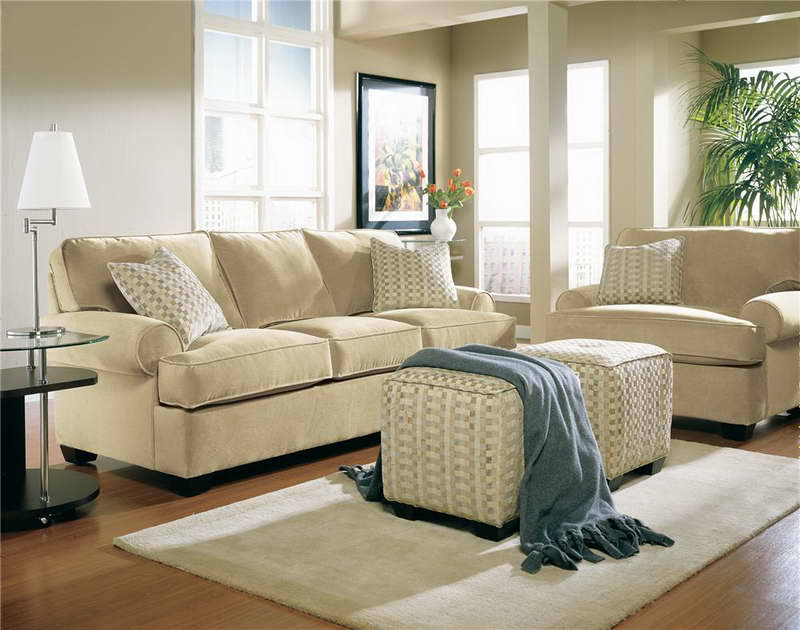 One of the greatest things about a beige living room is how well it plays with the daylight! It doesn't reflect it as much as a white room would and it appears much more cozy while still remaining very bright!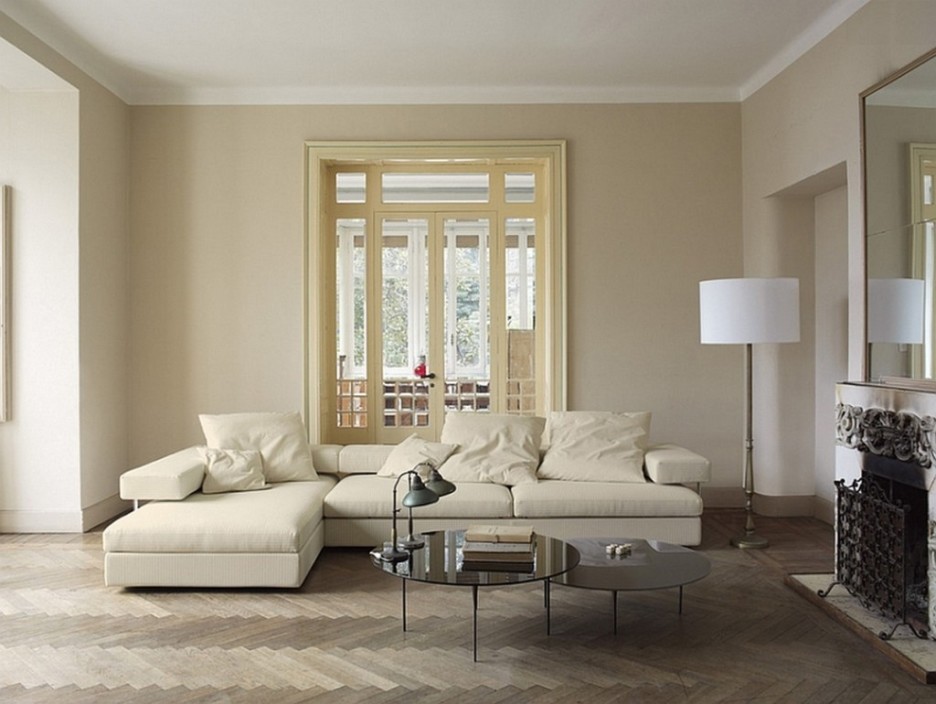 Beige definitely doesn't mean boring – it simply means a delicious subtleness that can be greatly appreciated in a living room that doesn't feel necessity to be over the top.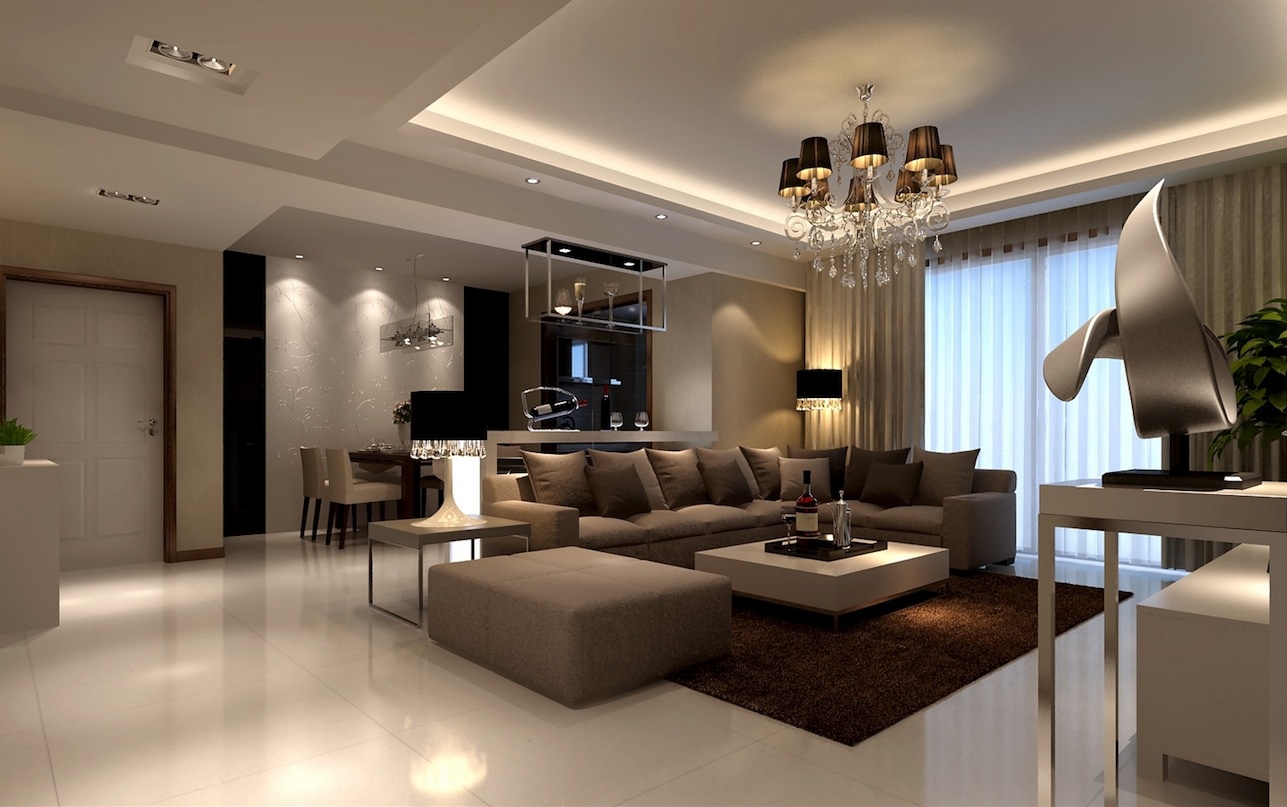 For a more intricate atmosphere, pick a tone at the darker end of the beige spectrum, almost so similar to light brown that you can add some actual brown pieces to the mix and create a very soft, prestigious interior.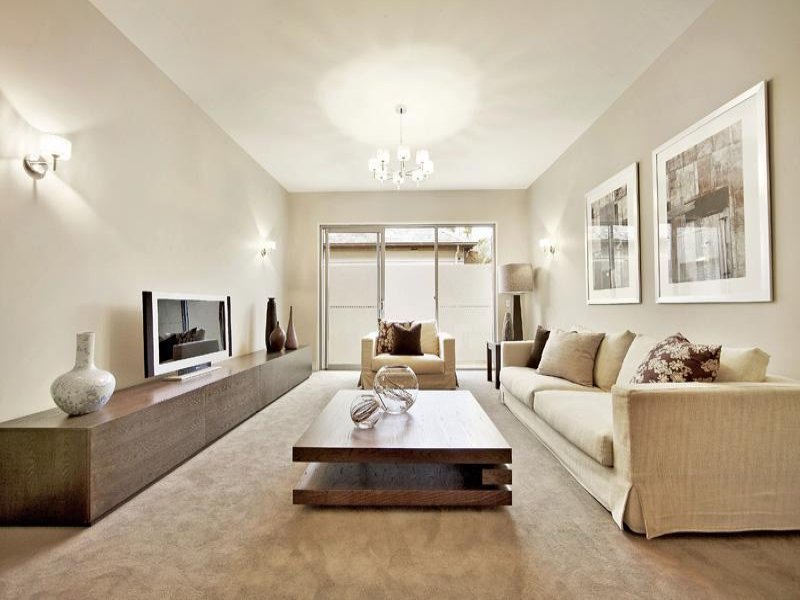 Wooden elements are the greatest choice for a beige living room! They bring something delicate and dark to a luscious living space!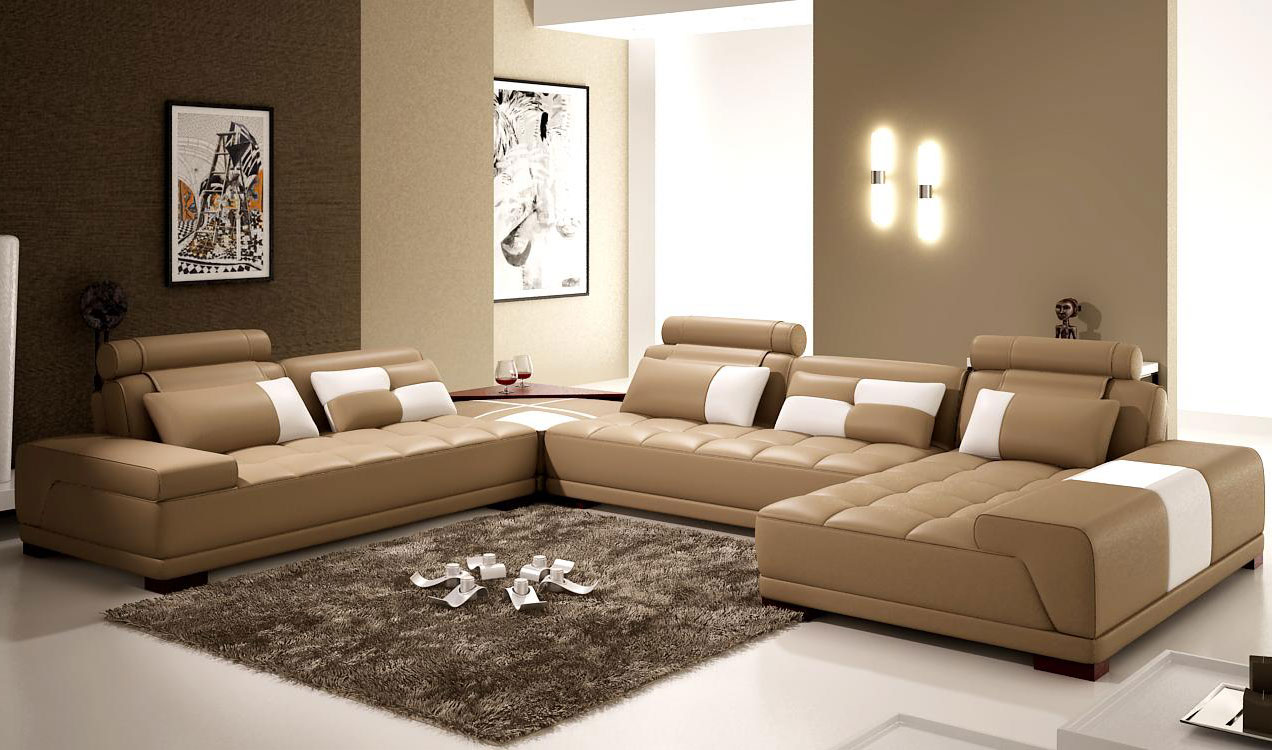 A harmonious style of light and dark neutral shades instantly creates a lavish living room that has a big factor of comfort and an even bigger factor of luxury.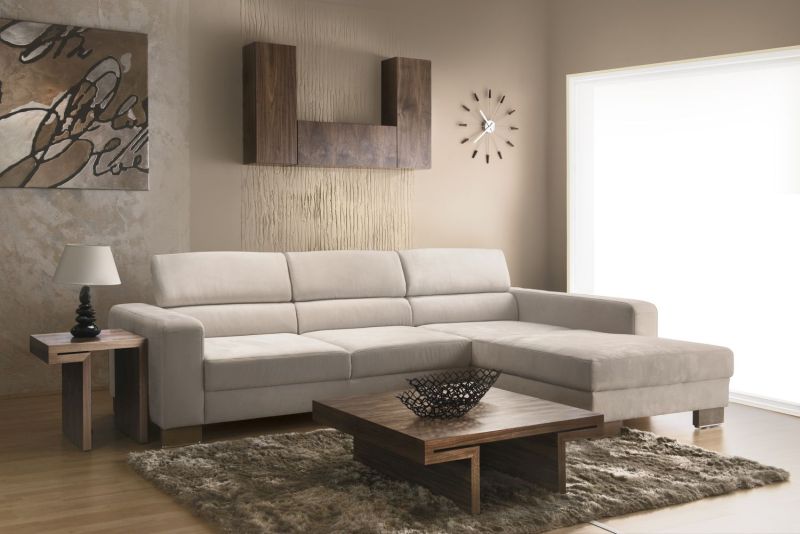 The feeling that beige captures so well is one of comfort and security that we all yearn for within our homes. Emphasise that feeling by adding some wooden pieces to your neutral living room.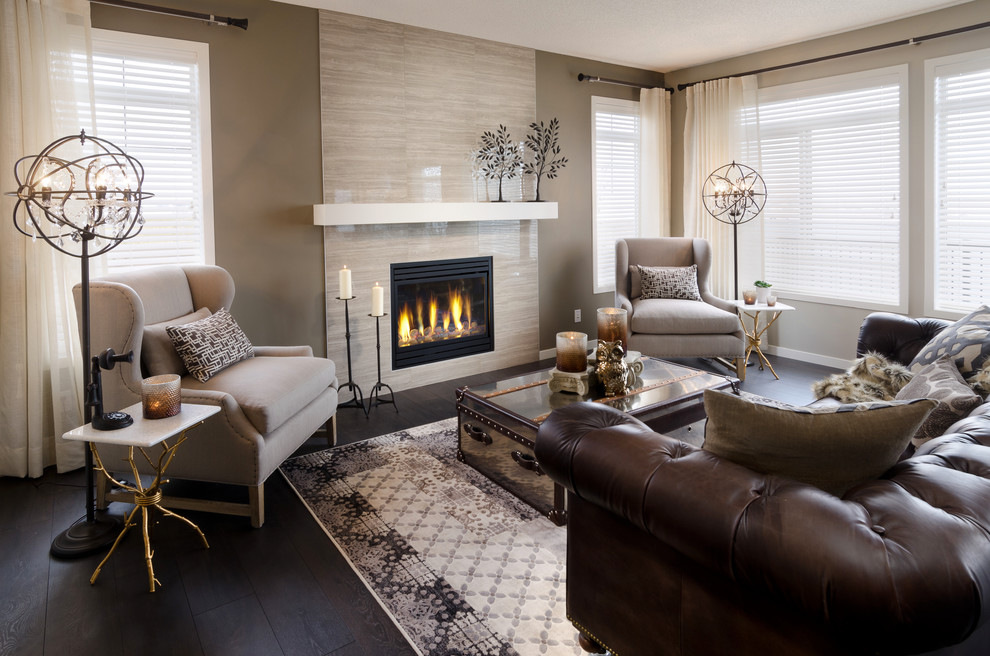 A relaxing atmosphere by the fireplace calls for a color palette that knows how to channel tranquility. You could hardly find a better choice than beige.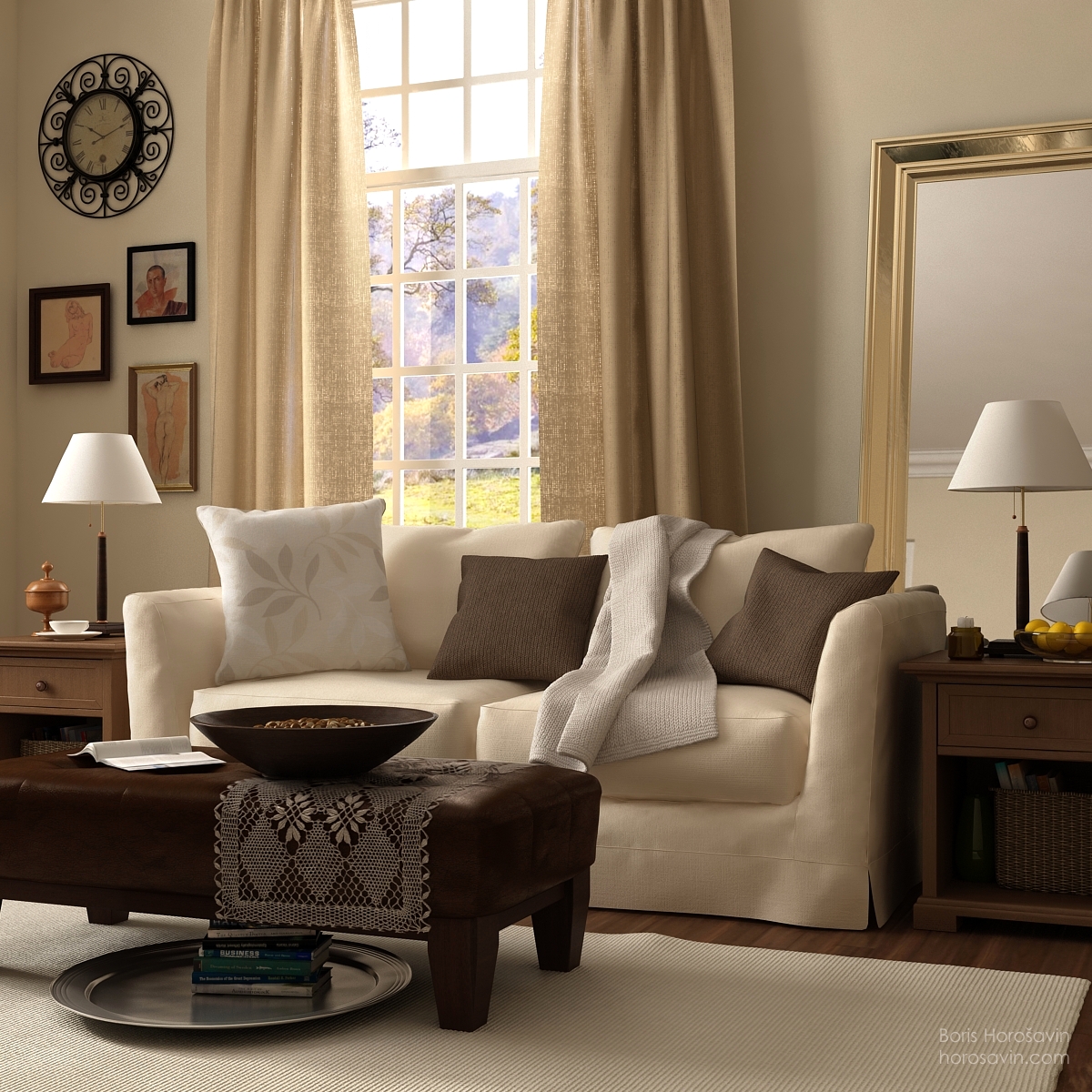 There are plenty of beige hues to play with, from soft cream to dark sand. You can easily layer them within one room and awaken the traditional ambiance.
Warm Elegance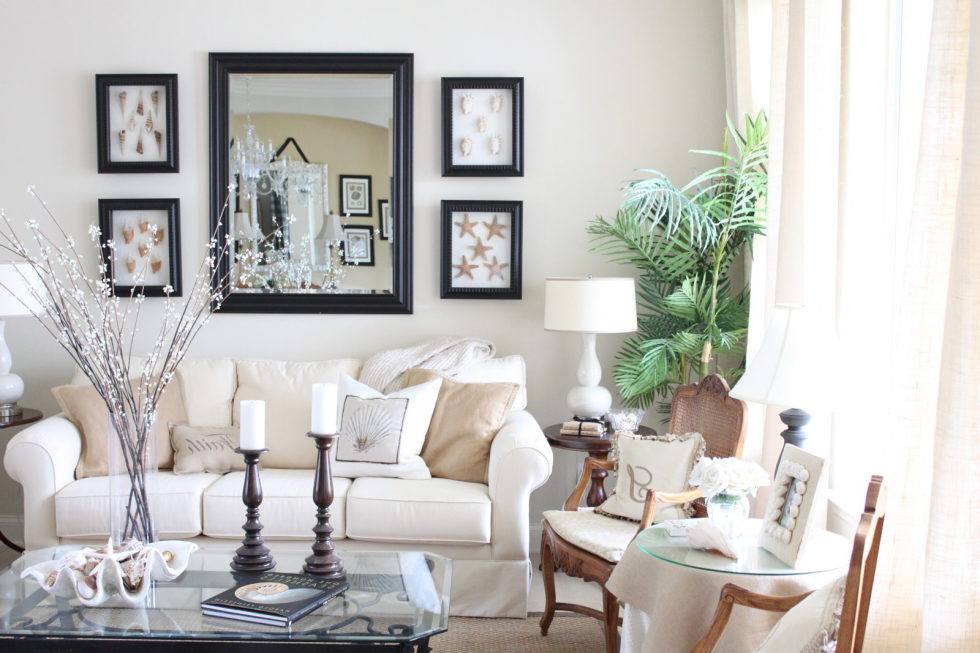 Use the brightest hues of beige to capitalize on the room's incredible lightness, but balance the scale by framing some wall art in black frames.
RELATED: 20 Living Rooms with the Textural Beauty of Grasscloth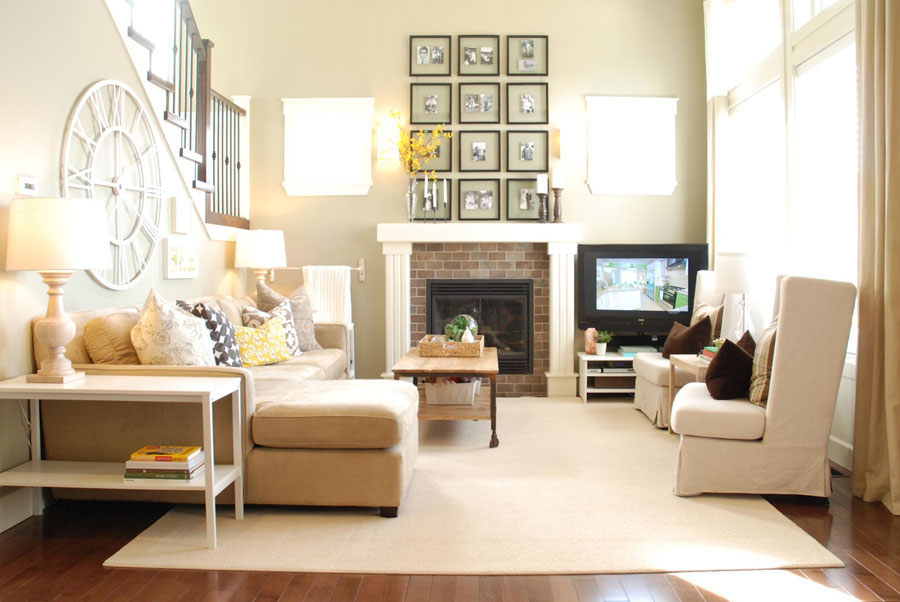 A beige living room is an ideal place for socializing, due to the softness and familiarity of the creamy interior. It feels very predictable, but in a good way! There are no hidden surprises in the room – what you see is what you get, which is a kind and warm space!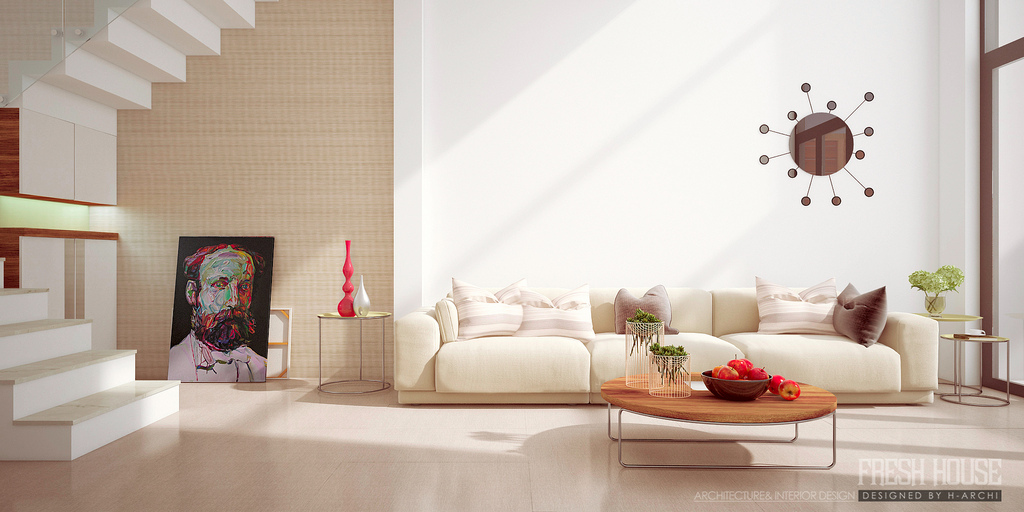 Maybe you are wondering, can beige stand out at all? Normally you wouldn't really opt for beige if you are looking for a centerpiece, but you can pair your cream furniture with a bright white wall and watch with amusement how quickly the furniture goes from ordinary to eye-catching!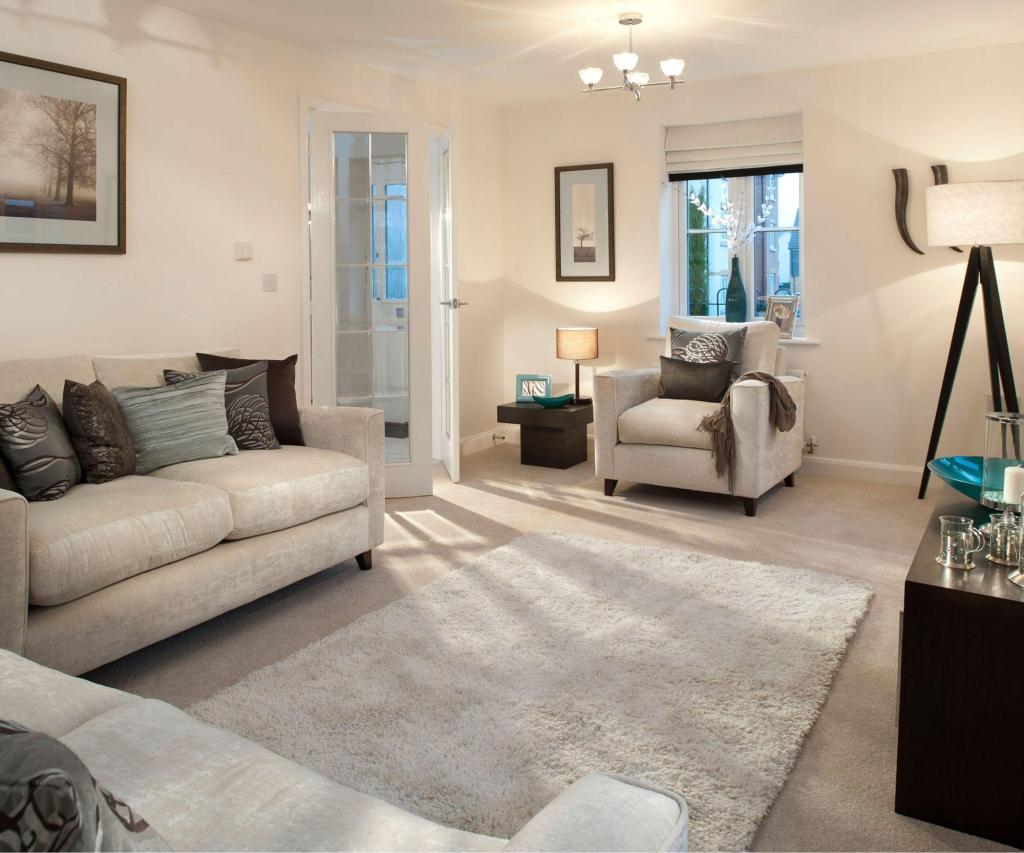 If we had to describe beige interior in just two words, we'd go for warm and secure. It seems like the best choice for a family living room!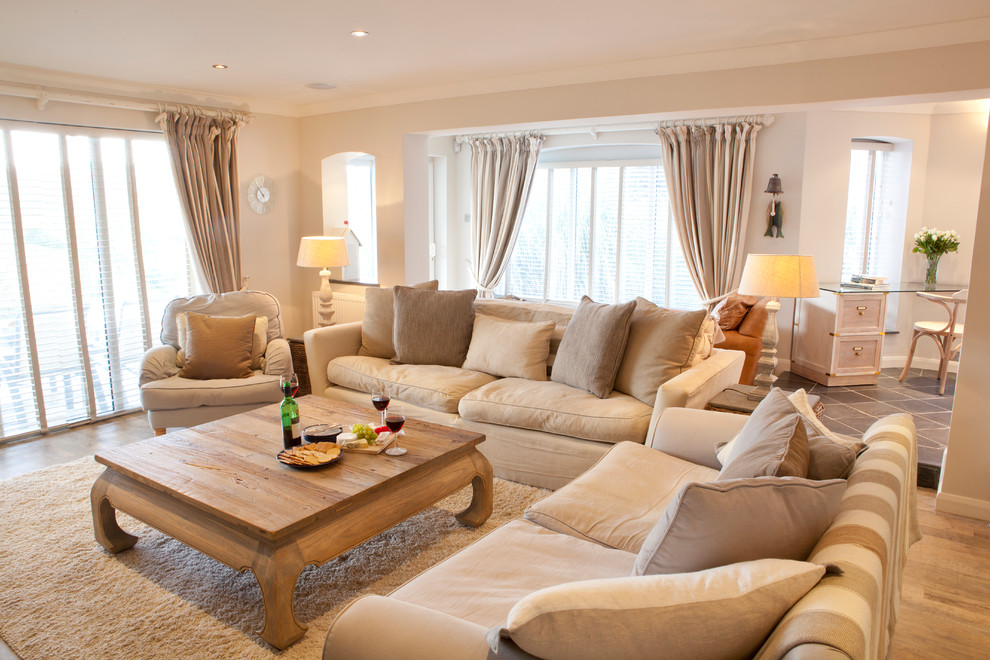 A wooden coffee table blends in with darker shades of beige in this beautiful living room with a very pure and authentic style, brought to life by the incredibly calming color palette.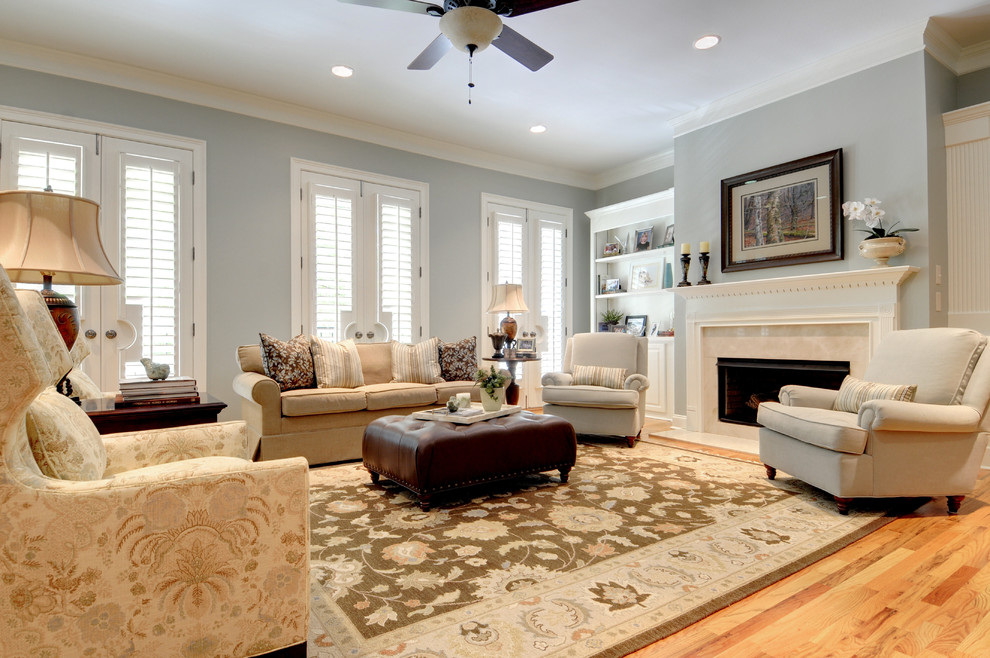 Pair your cream furniture with gray walls and create a living room with a diverse neutral interior that proves fair colors can easily make the room feel full of life!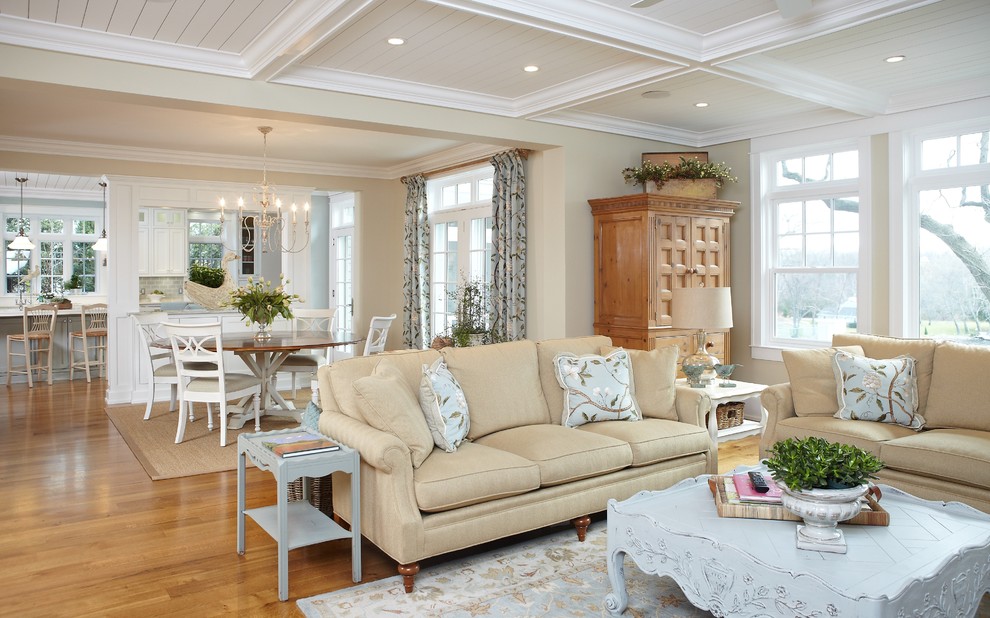 You can spice up your beige living room with exclusive bright white pieces and enjoy in the clean style that mixes so well with the warmth of cream!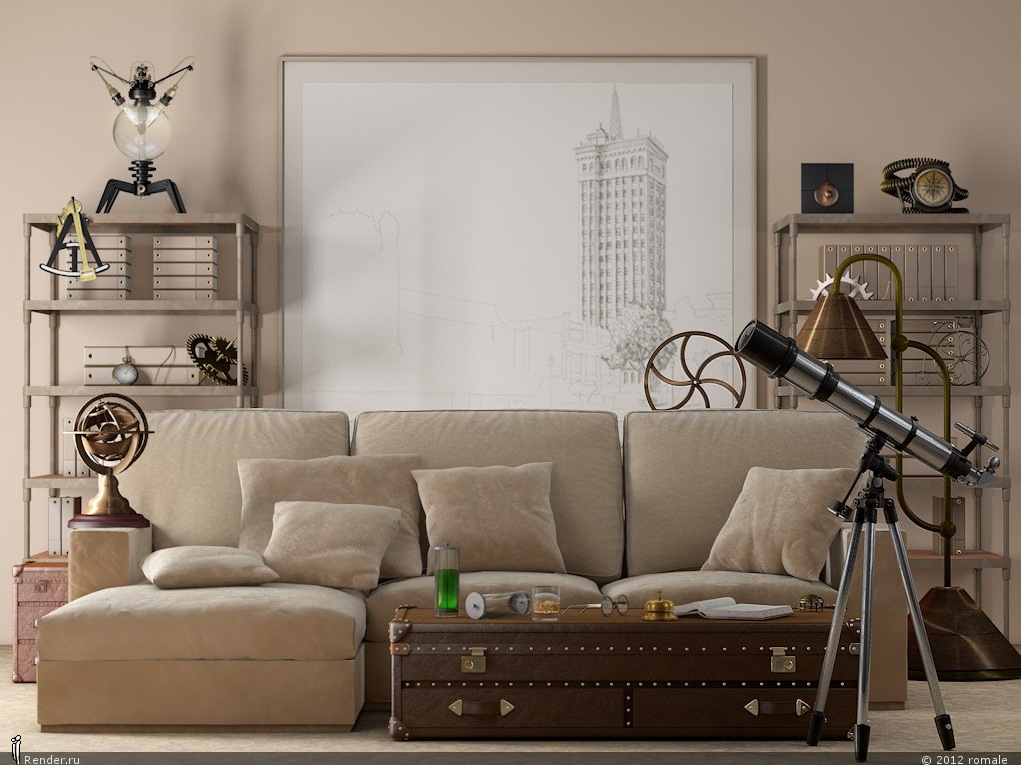 <A tan shade of beige is suitable for those who want their living room to have an underlying vintage appeal, regardless of the contemporary decor pieces you might add to it.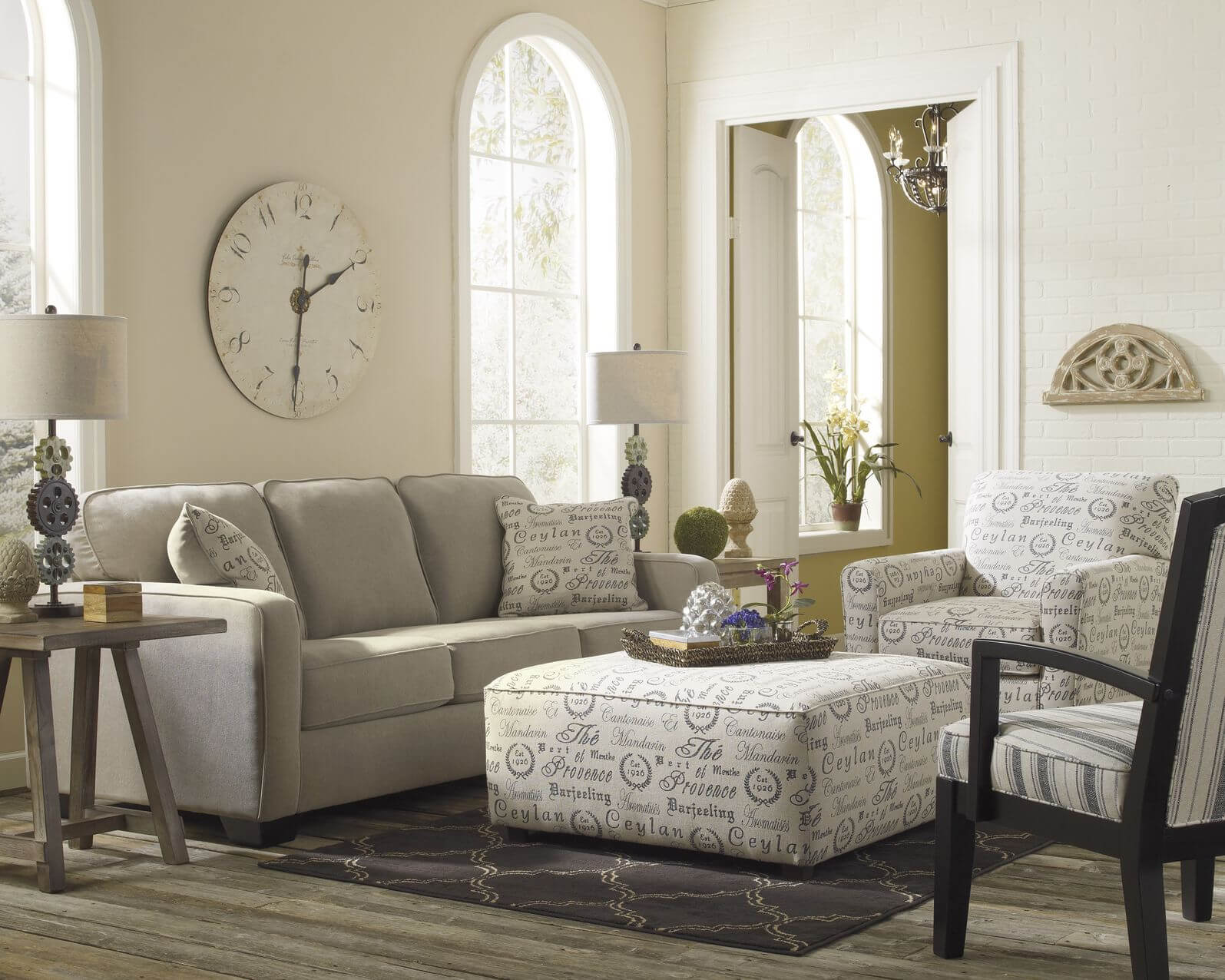 Beige is the Switzerland of colors. It's so neutral it can easily work with all colors and styles. A simple beige living room appears elegant and posh, but add some rustic elements to it and watch it transform like a chameleon into a cozy room radiating hospitality.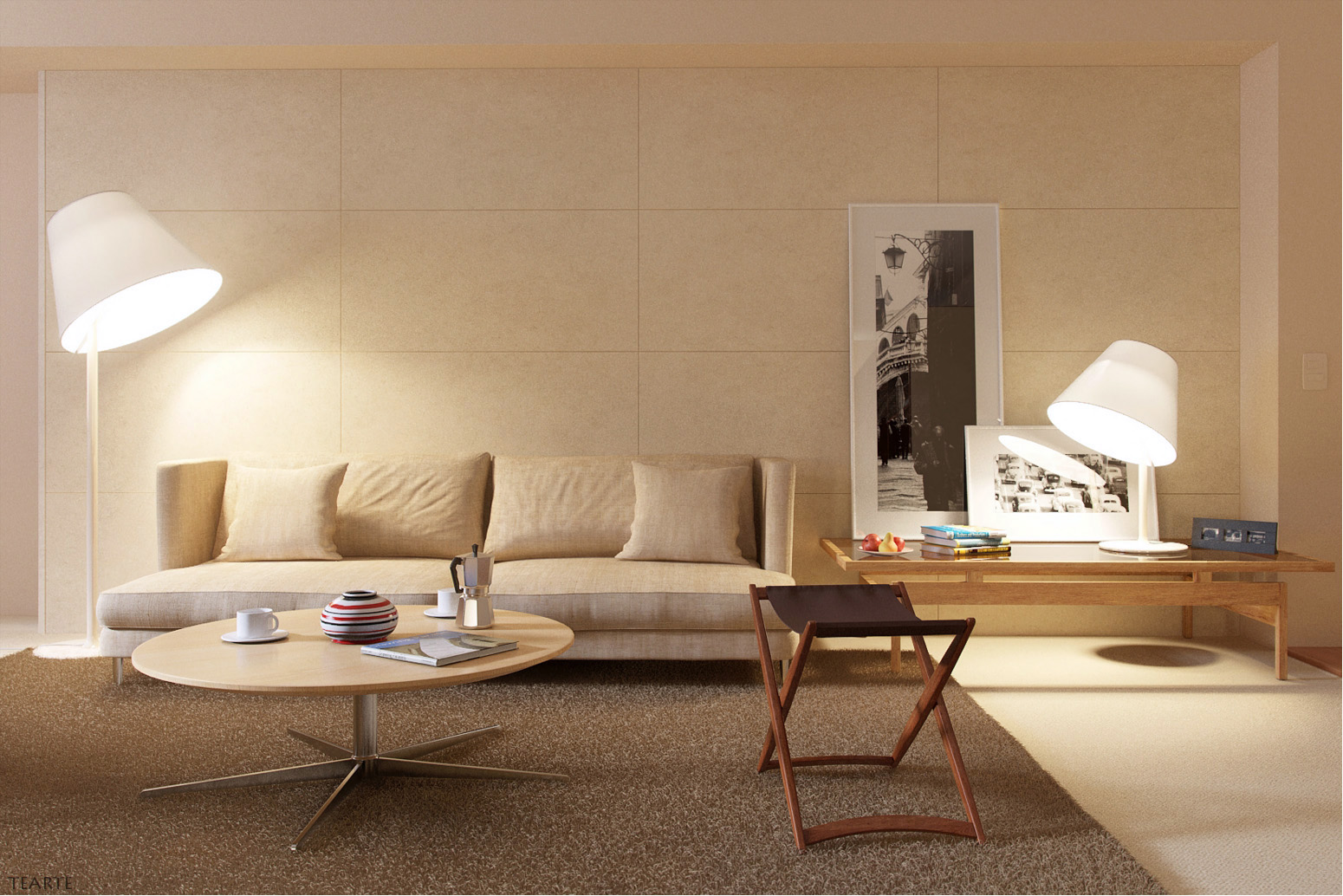 A living room that is fully layered with beige hues sure has a character but it can get a bit dim, so a couple of bright lamps are a good thing to add to it!
Cheerful Comfort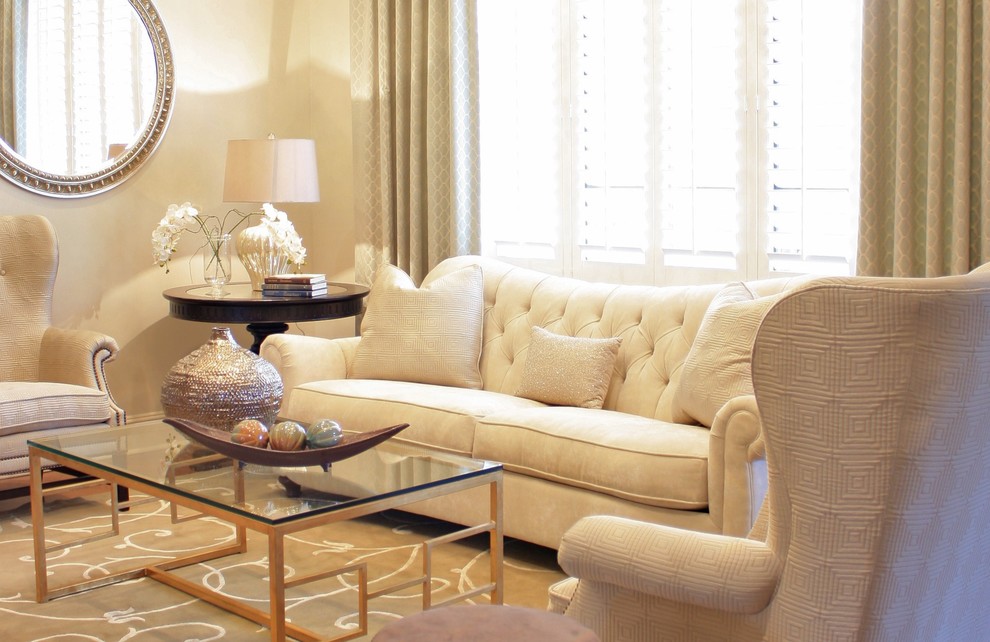 Smaller living rooms do best if they are decorated with simplicity. A beautiful beige sofa, a dark beige rug with a transparent table and khaki walls all create a light and quiet atmosphere!
RELATED: Gray And Yellow In The Living Room: A Dash Of Elegant Sophistication!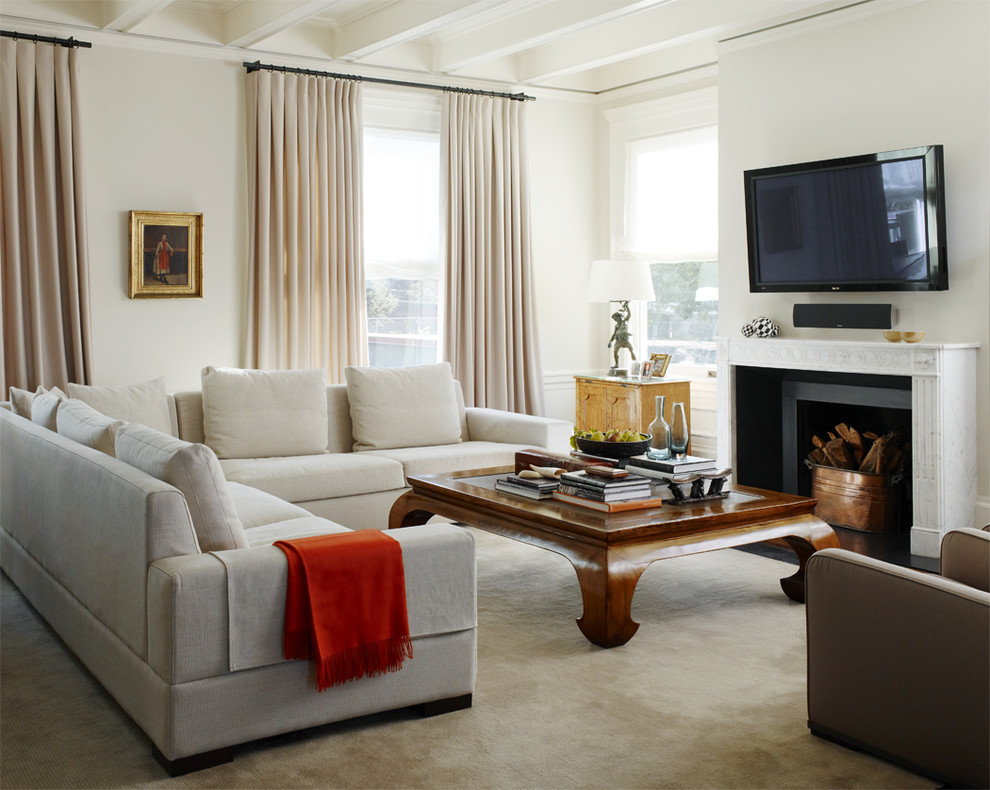 Any colorful piece within a neutral room will stand out more than in any other setting. Beige is one of the best backdrops, so feel free to add one or two subtle but strikingly colorful elements for a bit of variety!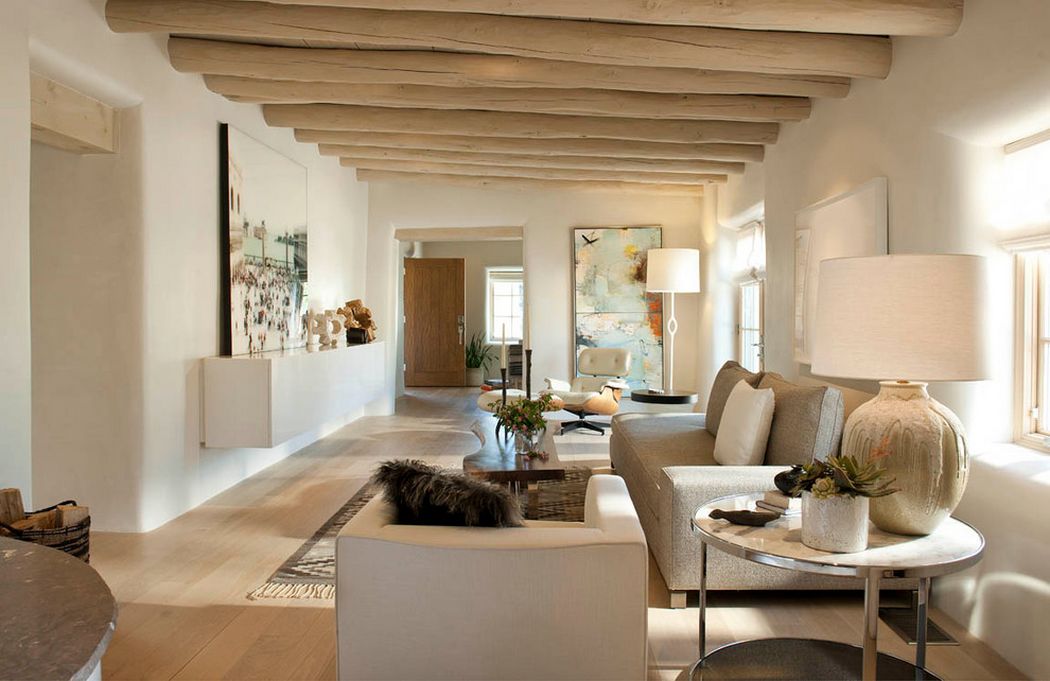 There's something about beige that pairs amazingly with countryside inspired decor! The mix of the two truly feels warm, kind and inviting!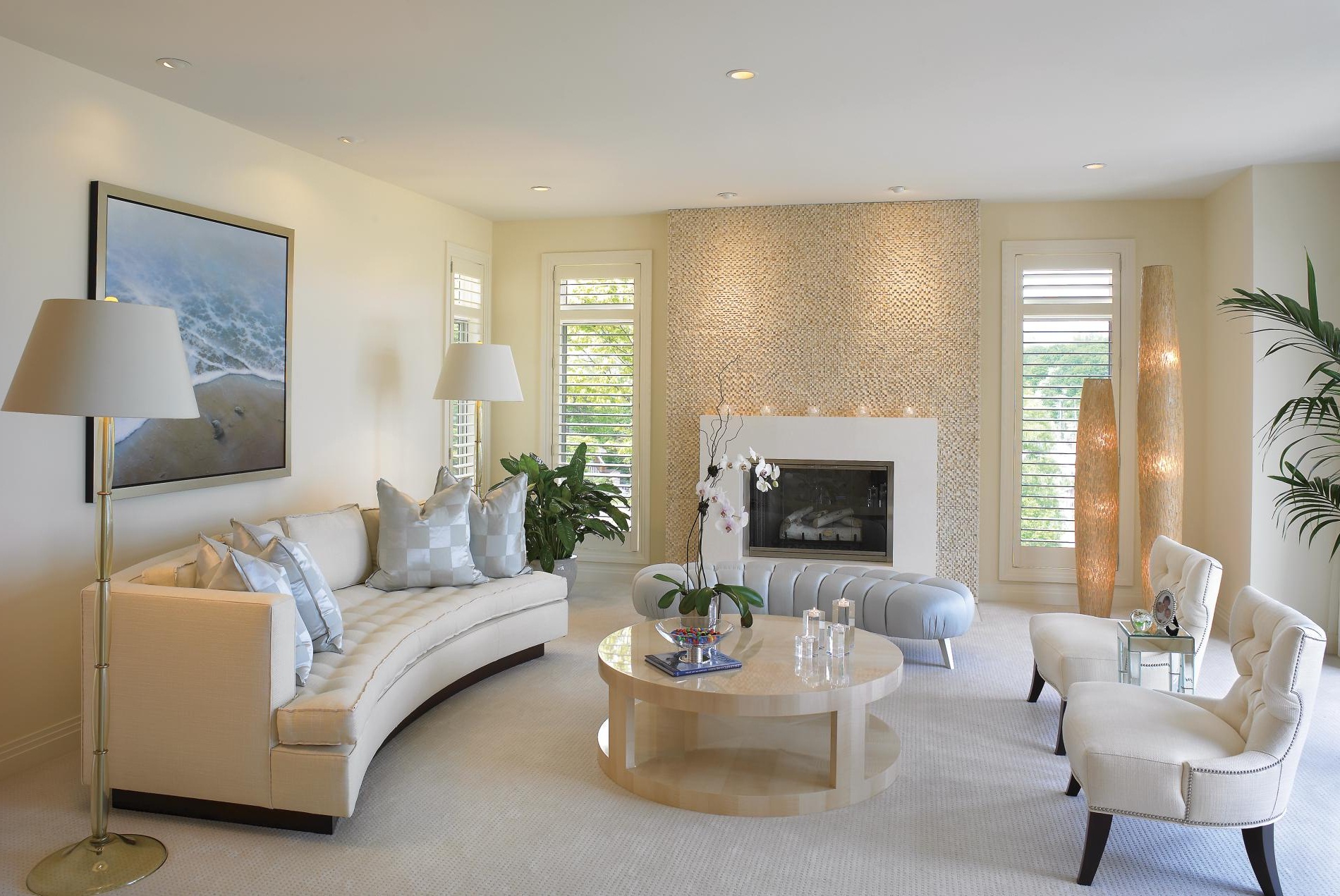 The elegance of this room is very genuine and we love how different shades of beige work together. They blend with one another and create a harmonious and attractive living room.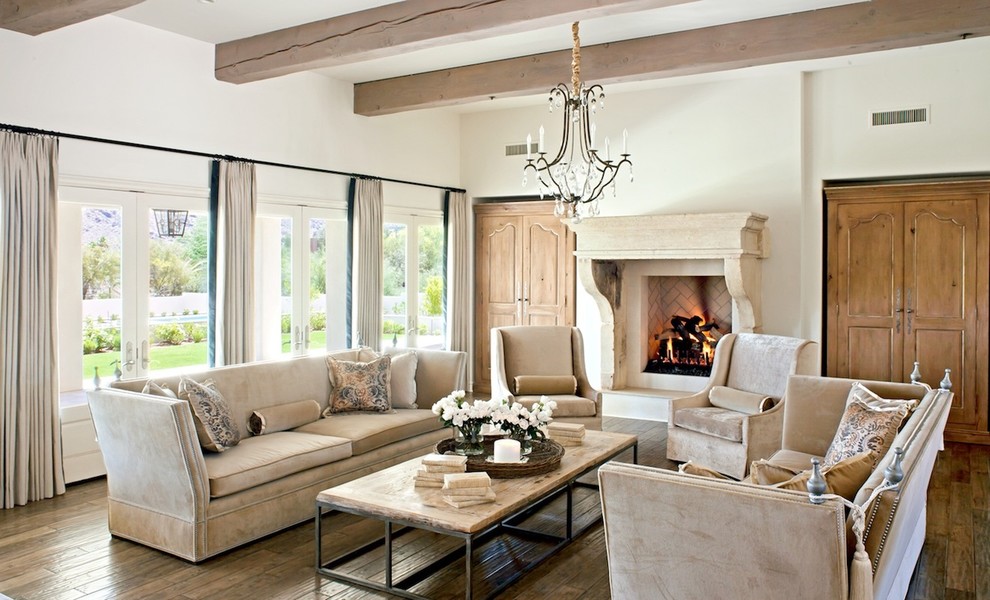 The visible beams in this living room are a raw farmhouse element that, in combination with the beautiful fireplace and defining beige interior, contribute to a cozy living space, one you'll be honored to call home.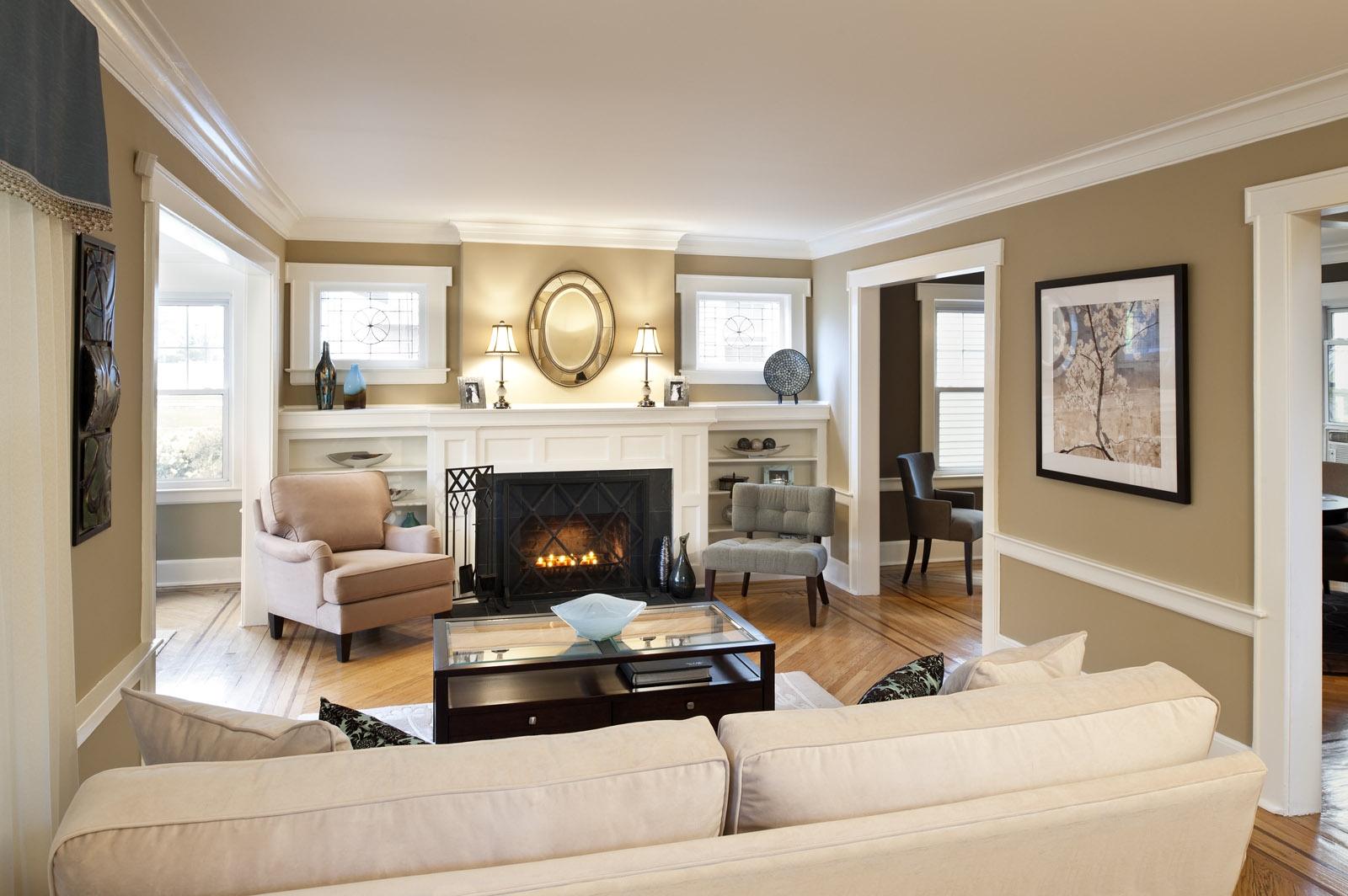 Beige interior provides a spacious living room with a big element of comfort. The compilation of neutral shades feels very friendly, tender and hospitable, perfect for the room where most of family memories are made!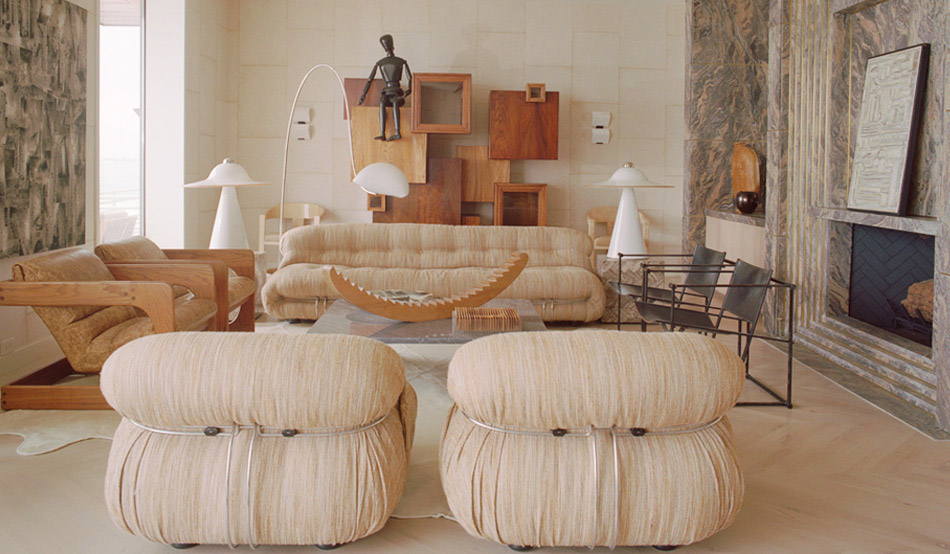 The harmony of wooden and beige elements in this modern living room blows us away. It's a great exhibit of how soft neutral decor can always find its place, even within progressive living spaces!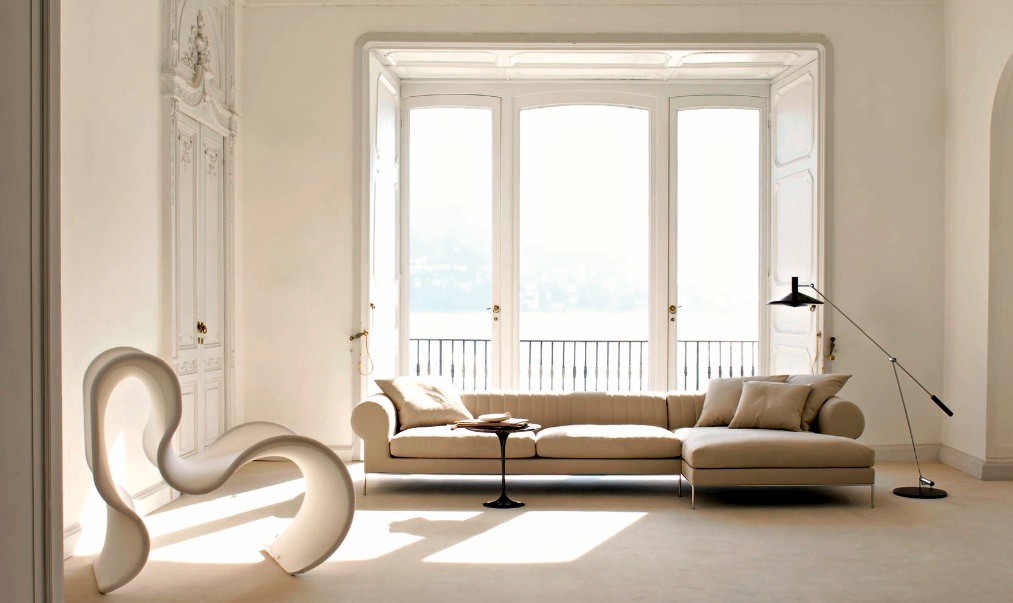 Go the true minimalist route and reduce your living room to nothing but a simple sofa, tiny coffee table, big lamp and a contemporary corner piece. The wonderful thing about this room is that it doesn't feel empty at all, thanks to the wholeness of beige interior.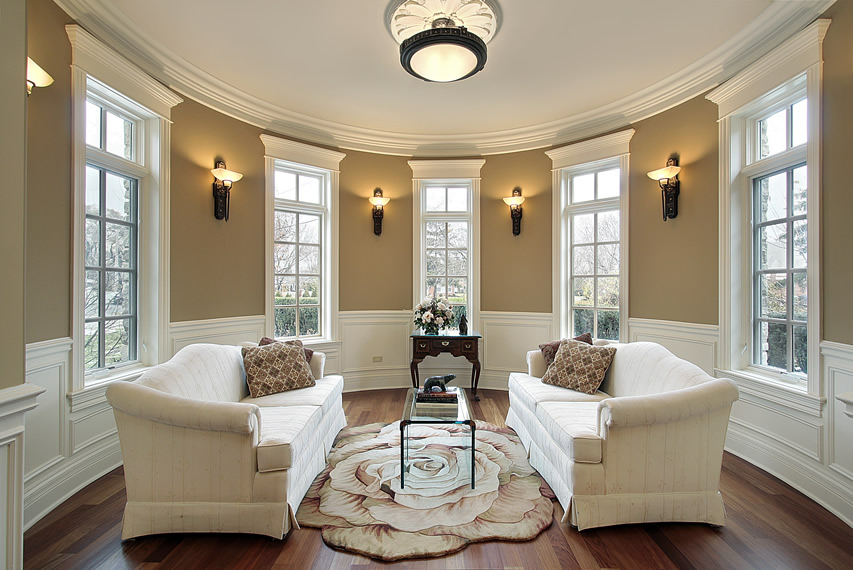 Paint your walls in a darker shade of beige and leave the lighter shades for the furniture. By doing so, your sofas will instantly become the focal point of the room!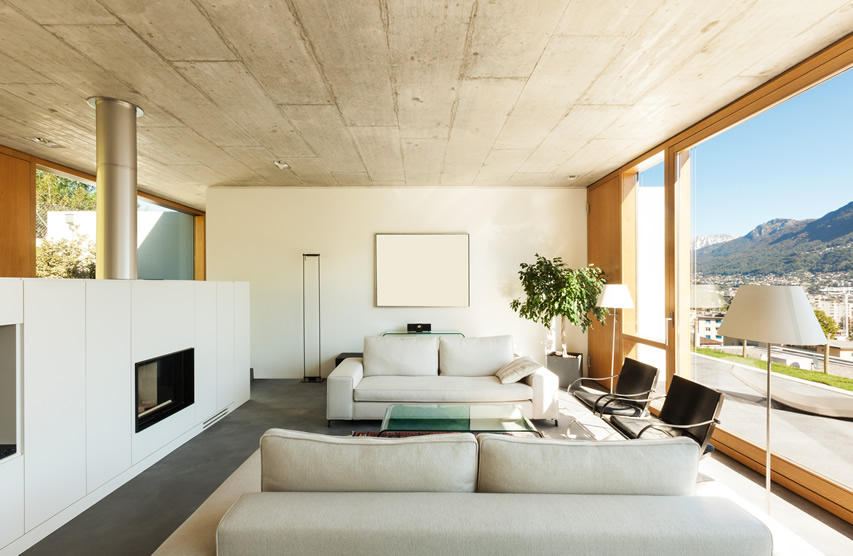 A sunny and open beige living room feels cheerful and optimistic! It's truly a great space to spend your days in, soaking in the sunlight and enjoying in the lightness of the interior!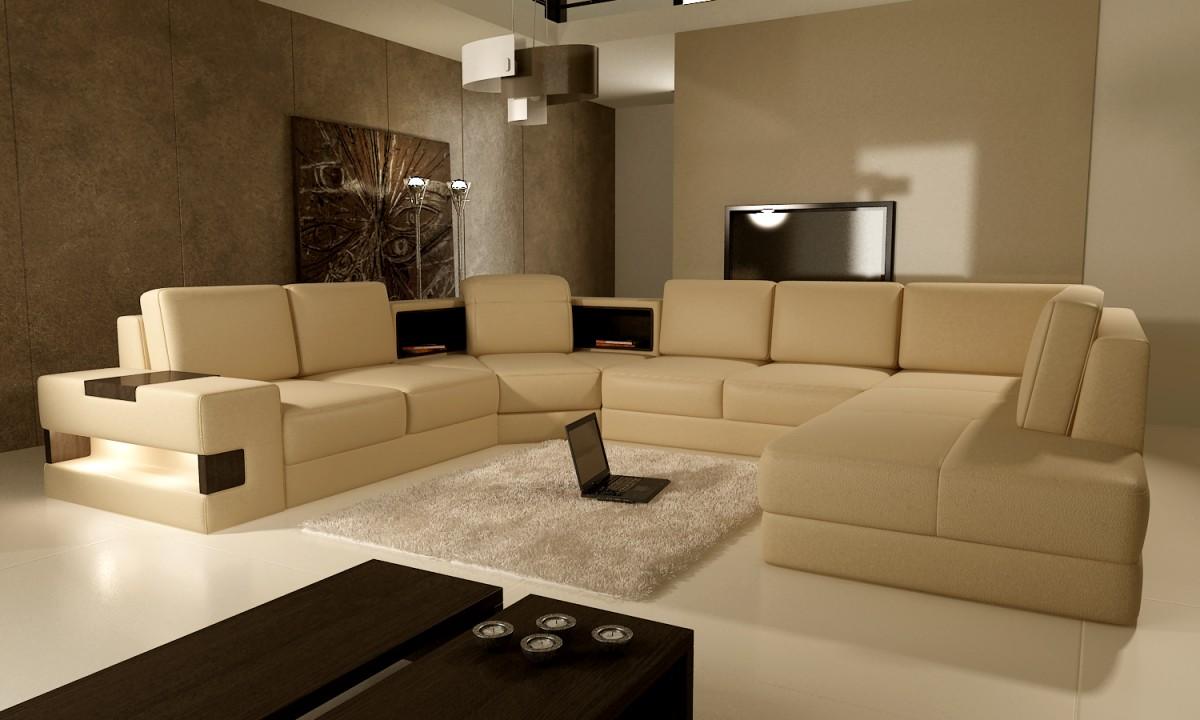 A living room with dark beige walls and a creamy sofa has all the attributes of a modern-day sanctuary that feels safe, soft and traditional.
You're reading Beyond White: Bliss of Soft and Elegant Beige Living Rooms!, originally posted on Decoist. If you enjoyed this post, be sure to follow Decoist on Twitter, Facebook and Pinterest.