Whether it is Pinterest boards or the many inspirations on Decoist, it is kitchen design that seems to draw the most attention from homeowners and our avid readers on a constant basis. To be more specific, most of us are on the constant lookout for smart storage solutions that transform our messy kitchen into an organized masterpiece. In case of small studio apartments and modern urban homes, small kitchen solutions are even more useful and they make the most of the limited room on offer. With that in mind, we decided to give you a glimpse of the trendiest kitchen islands with space-savvy cabinets.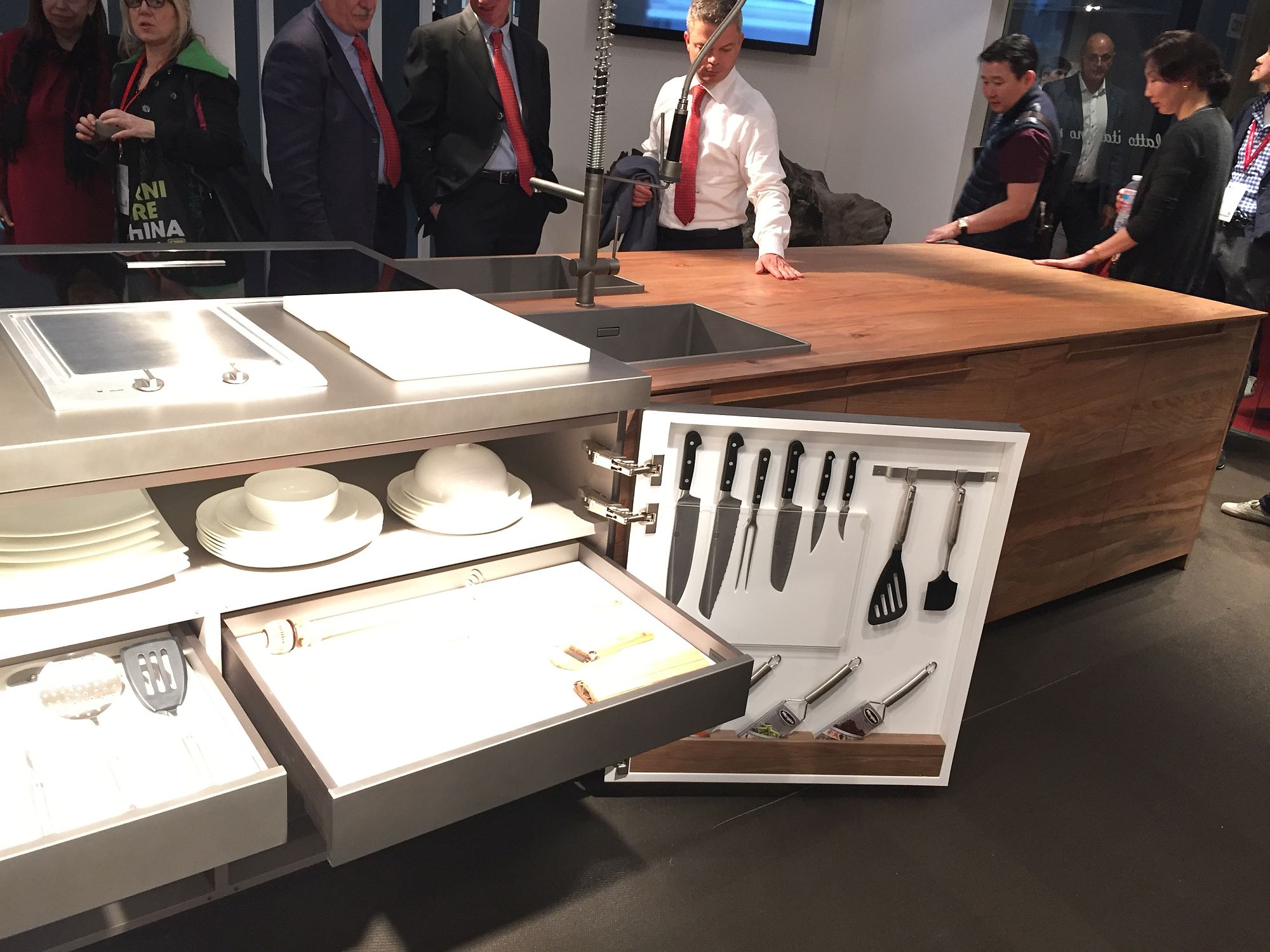 Contemporary kitchen islands come in a wide range of shapes, sizes and finishes and those on display today epitomize the very best of 2016 both in terms of new-age technology and innovative design. From those with brilliant marble countertops to ones that open up to reveal a wide range of shelves and secret compartments, these kitchen islands surely do not disappoint!
Cutting-Edge Kitchen Island Designs
The modern kitchen island is much more than just a place to prep your food and that is precisely what many of these wonder designs offer. Acting as the central piece to your revamped family and social zone in the open plan living area, the elegant island needs to hold everything ranging from basic kitchenware and extra utensils to a few game boards and party decorations that would come in handy on a fun weekend. With built-in cabinets that offer ample storage space and custom units crafted by the likes of Leicht, Team7 and Toncelli, your kitchen island is set to be transformed forever!
RELATED: 50 Gorgeous Gray Kitchens That Usher in Trendy Refinement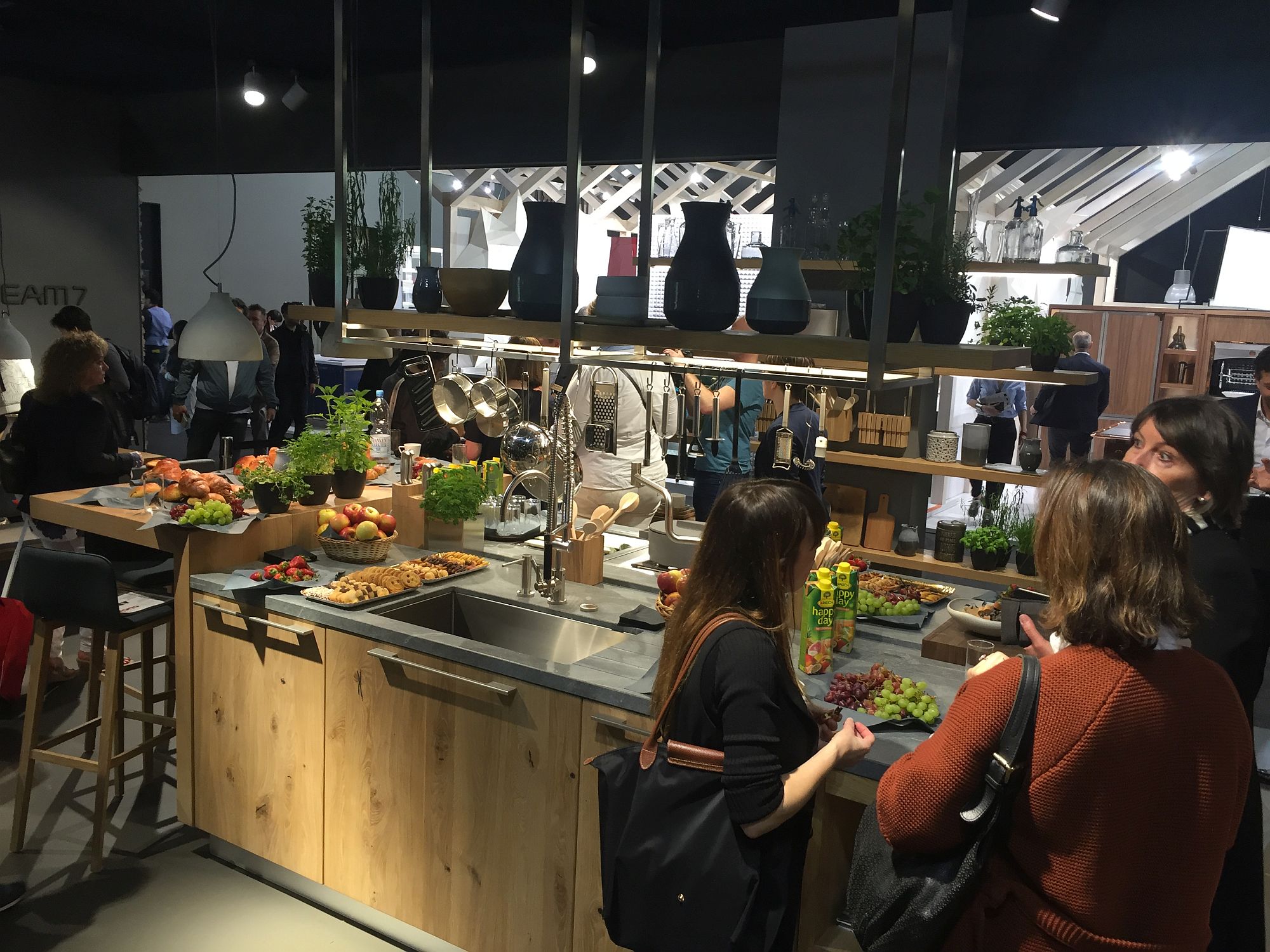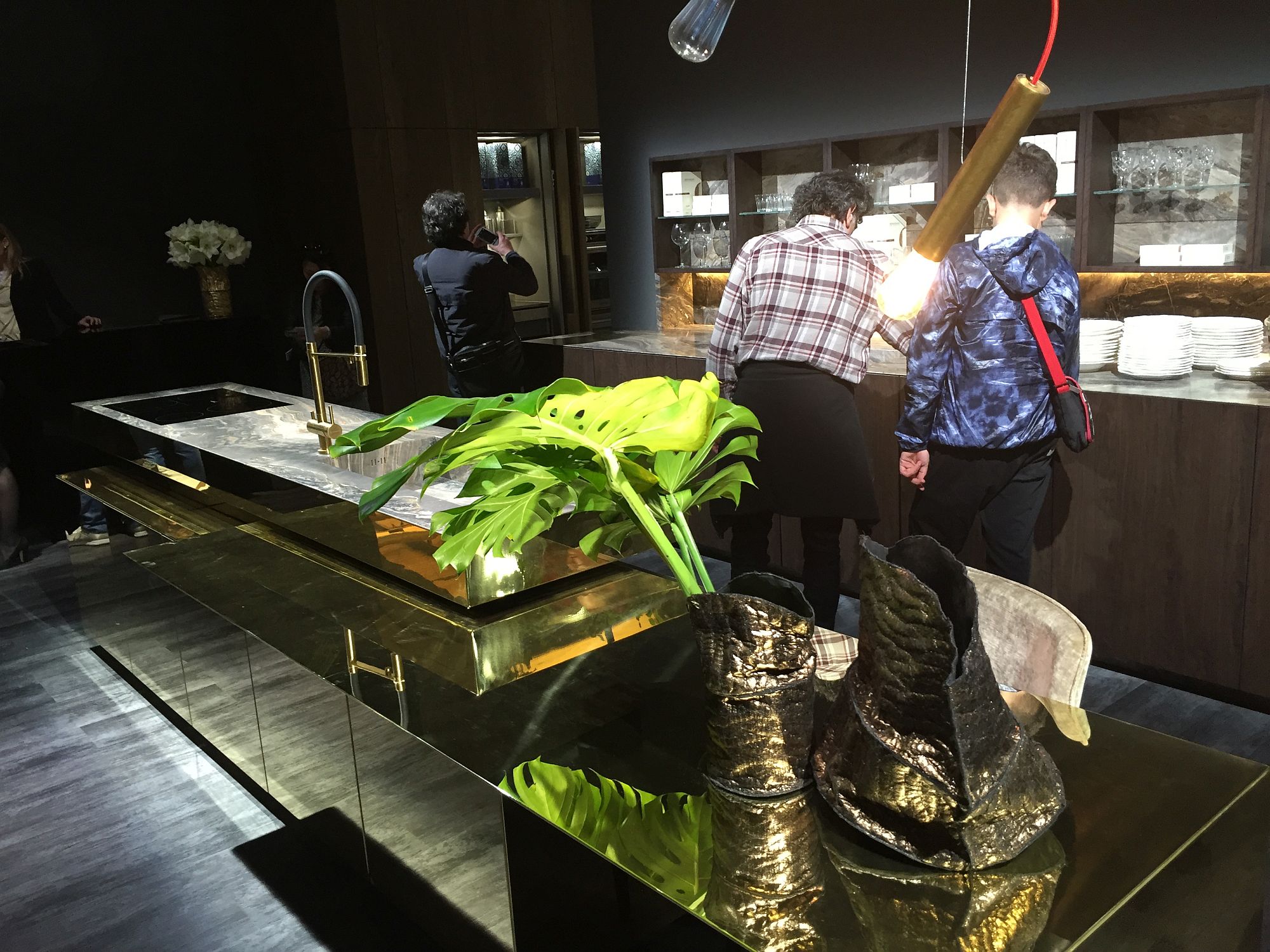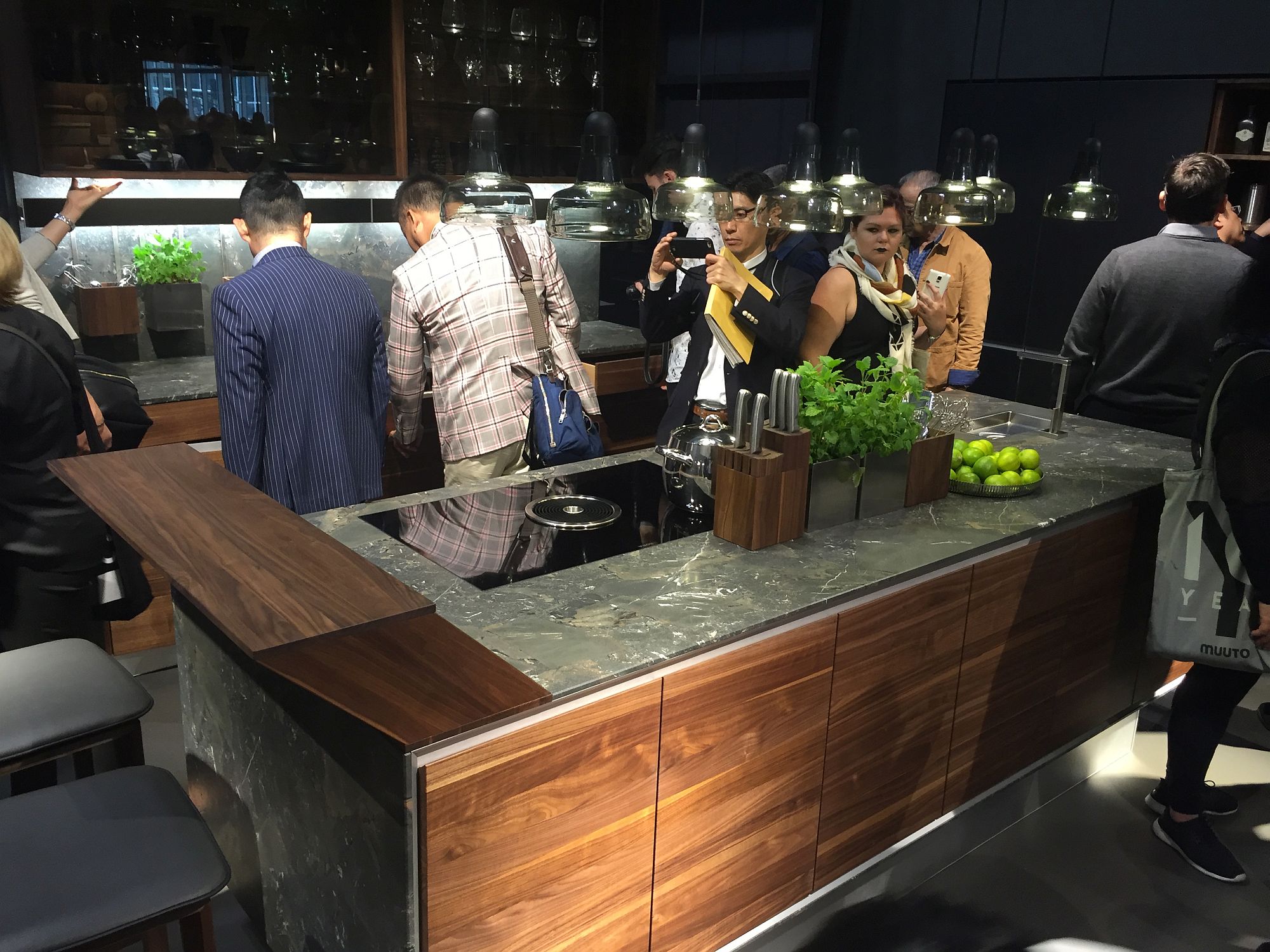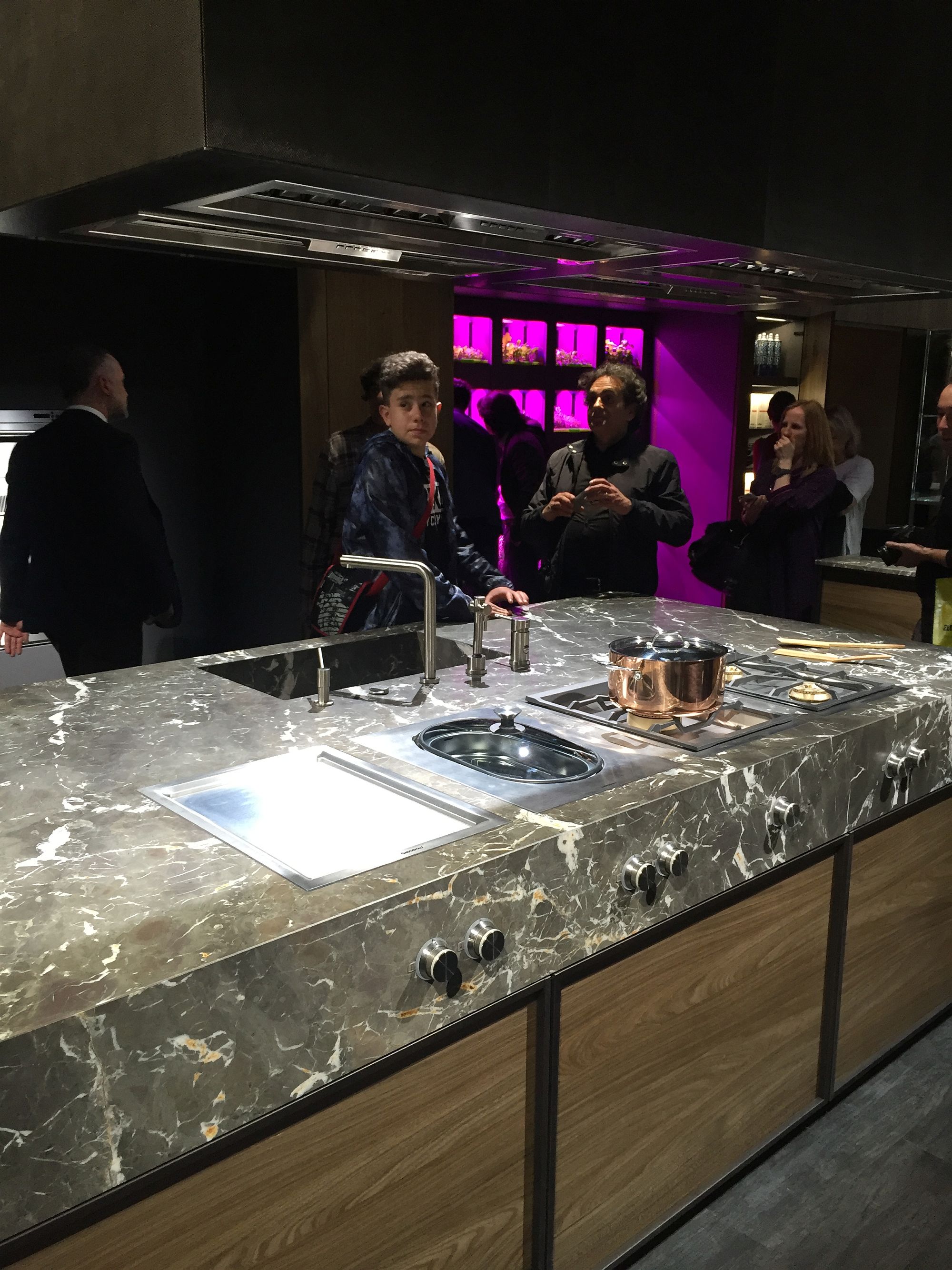 Open Shelving for Kitchen Islands
Do not be too caught up on using all that space under the island countertop to tuck in a plethora of cabinets. There are times when a couple of open shelves can make a big difference to the kitchen island. These sleek shelves not only alter the aesthetics of the island itself and offer a break from the visual monotony, but also allow you to craft a stunning display that adds to the ambiance of your open plan living. Couple these open shelves with beautiful LED lighting and you have a kitchen island that is both functional and stunning.
RELATED: Trendy Display: 50 Kitchen Islands with Open Shelving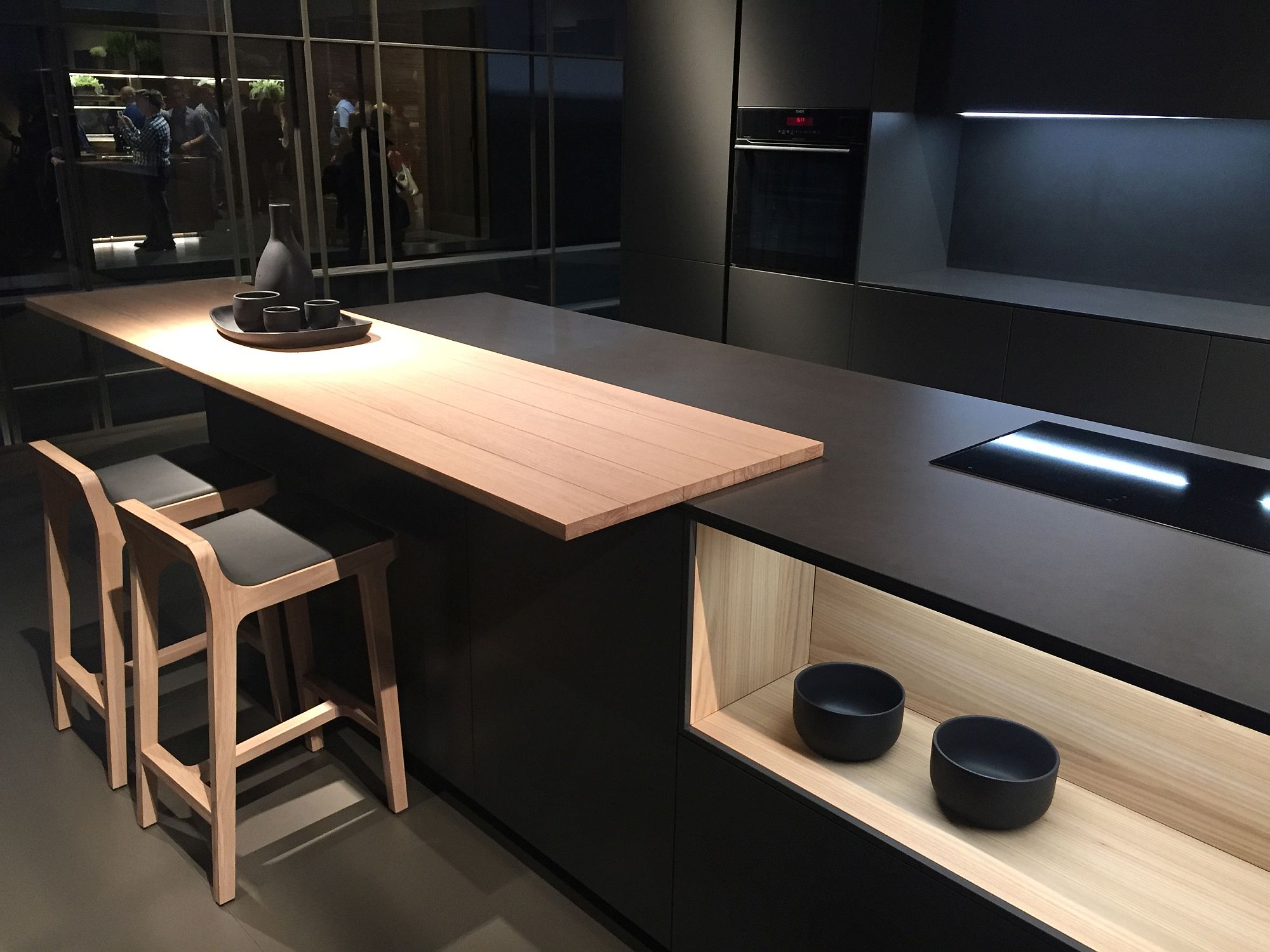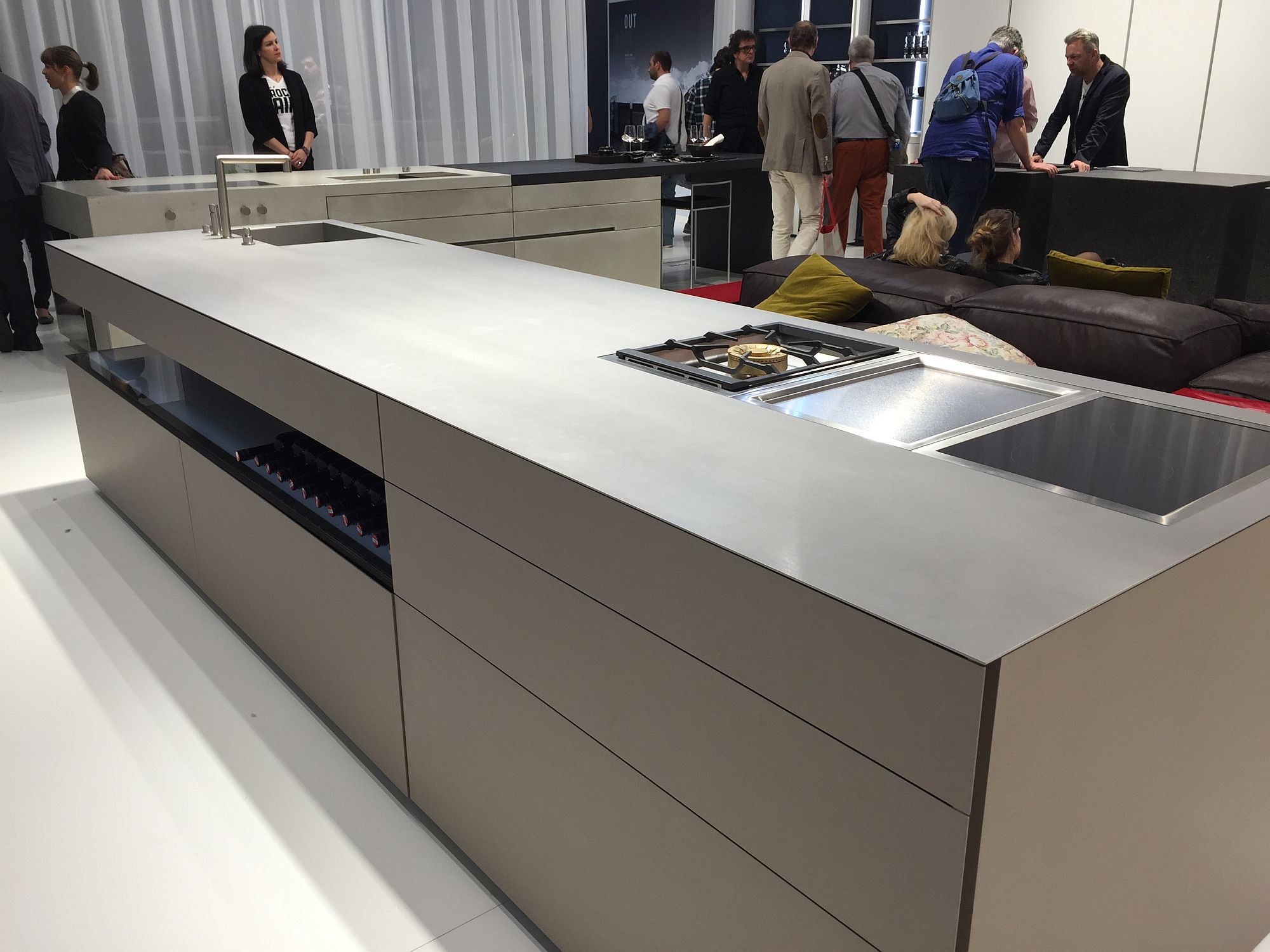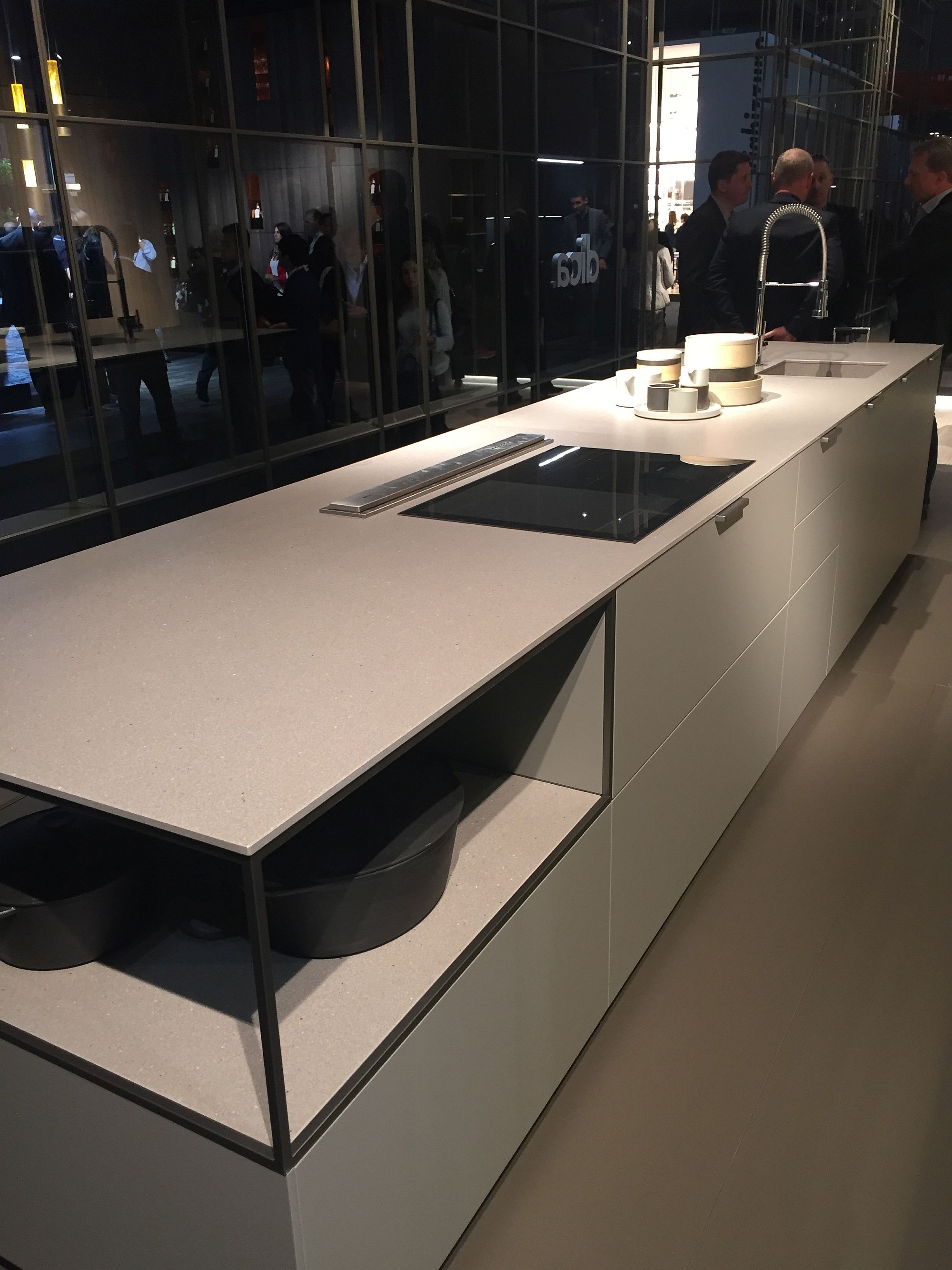 Space-Savvy Features
Corner kitchen cabinets are big hit for the obvious reason and you can extend the same logic to your kitchen island as well. For long, the corners of the island were left forgotten wasting precious storage and display space. If open shelving is not your thing (not everyone has time to keep their kitchen flawless and organized), then opt for addition shelving that simply slides in when not needed. This also frees up valuable space at the heart of the island for your kitchen appliances. In a small kitchen with a tiny island, this minor adjustment can make a huge difference.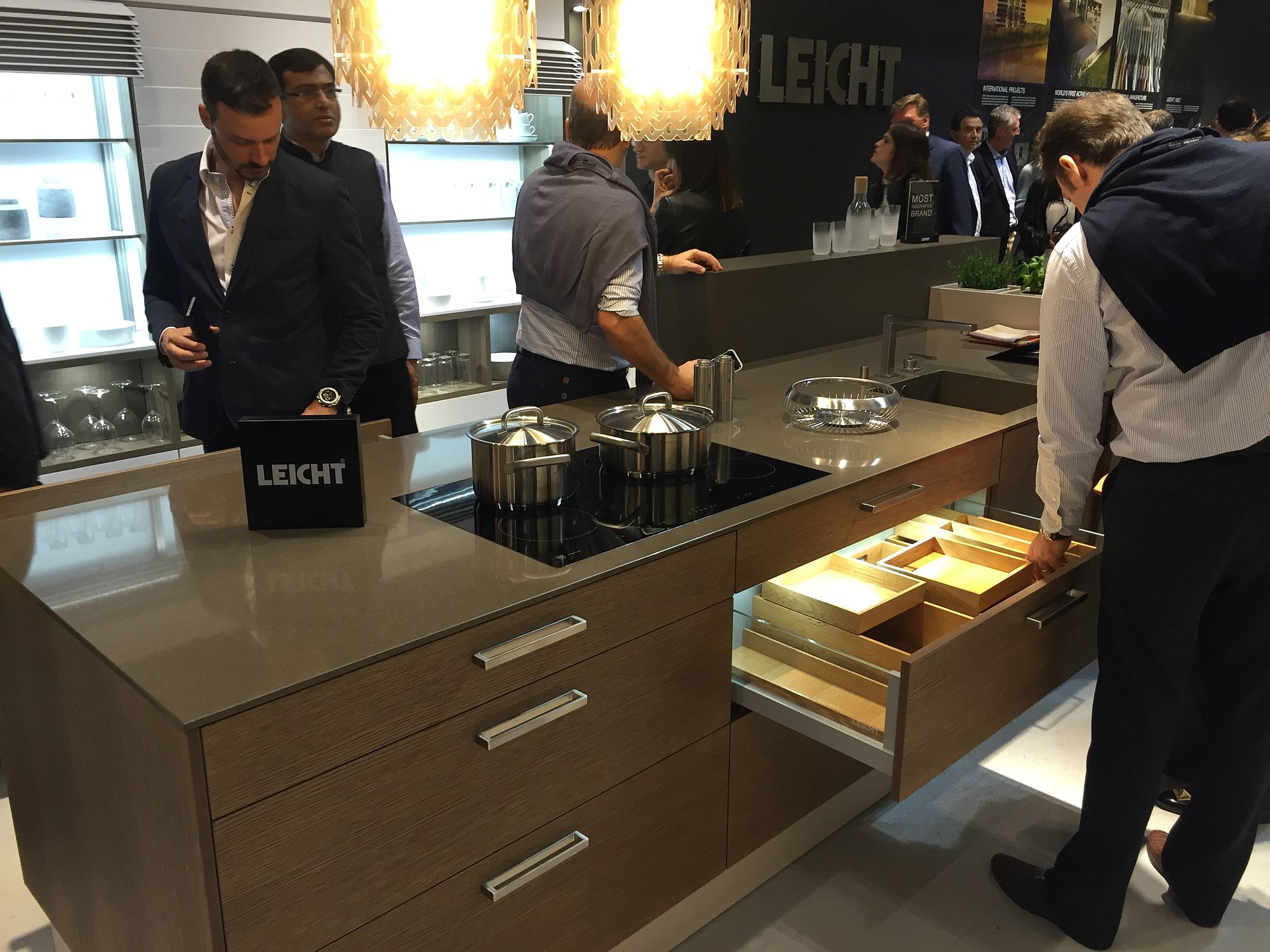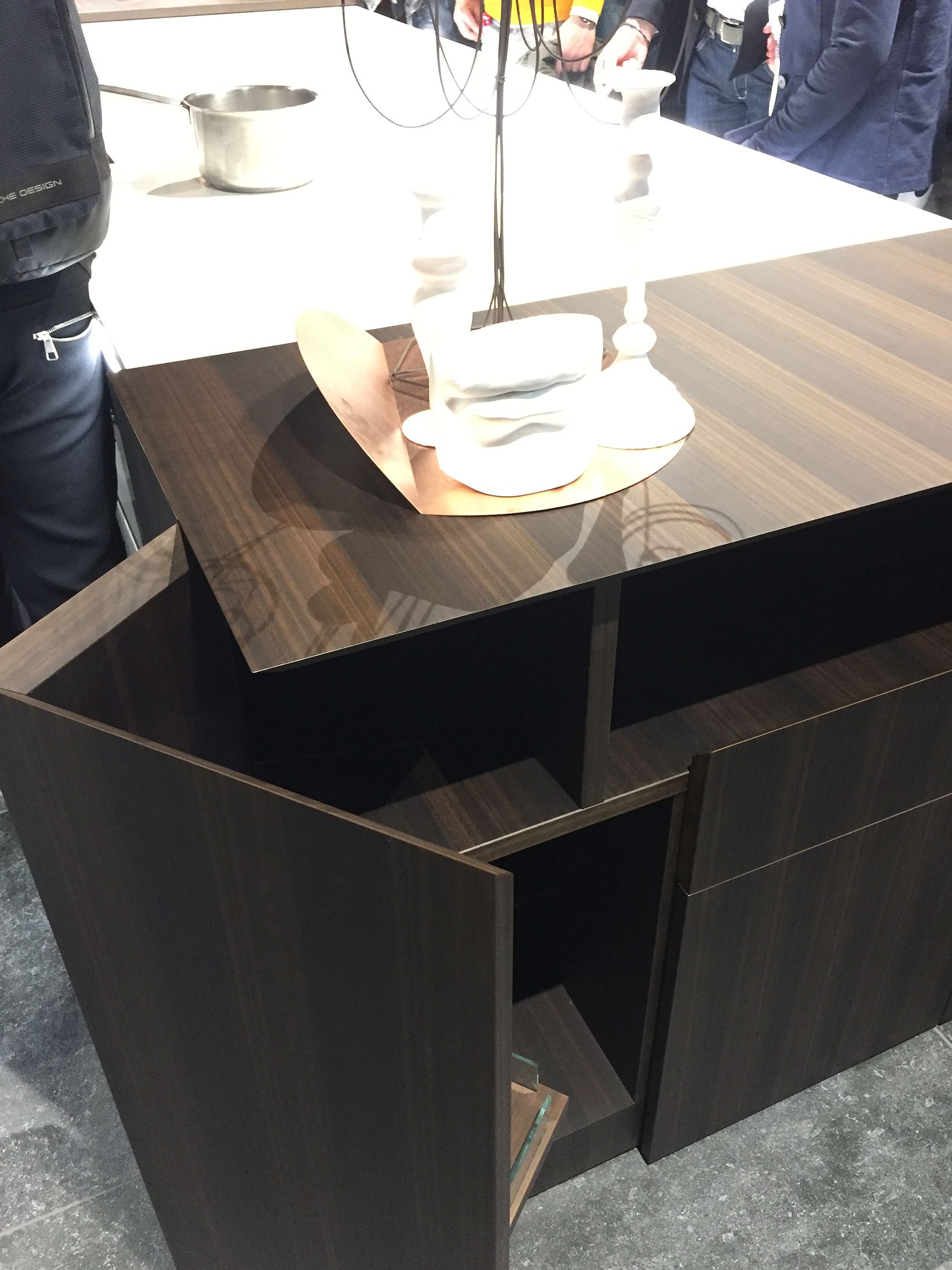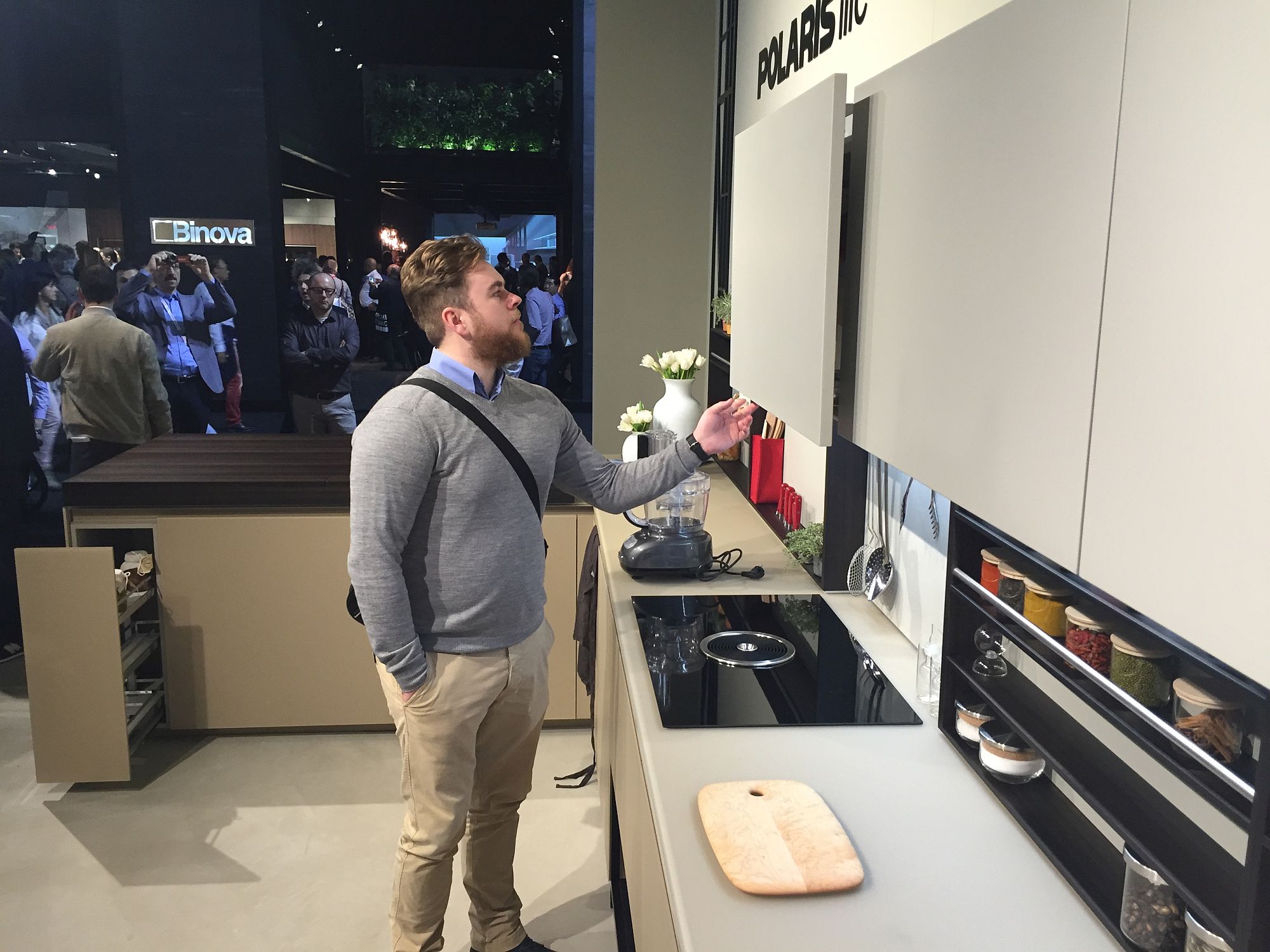 Large Kitchen Islands
Planning for the perfect kitchen island is as much about getting the dimensions right as it is about the extra cabinet space and additional perks it brings. The large, U-shaped kitchen island looks like a tantalizing prospect, but it is a design that only works well in the really spacious kitchens. On the upside, this island allows you to expand on your storage, add more cabinets than usual and lets you combine prep, cooking and serving stations with ease.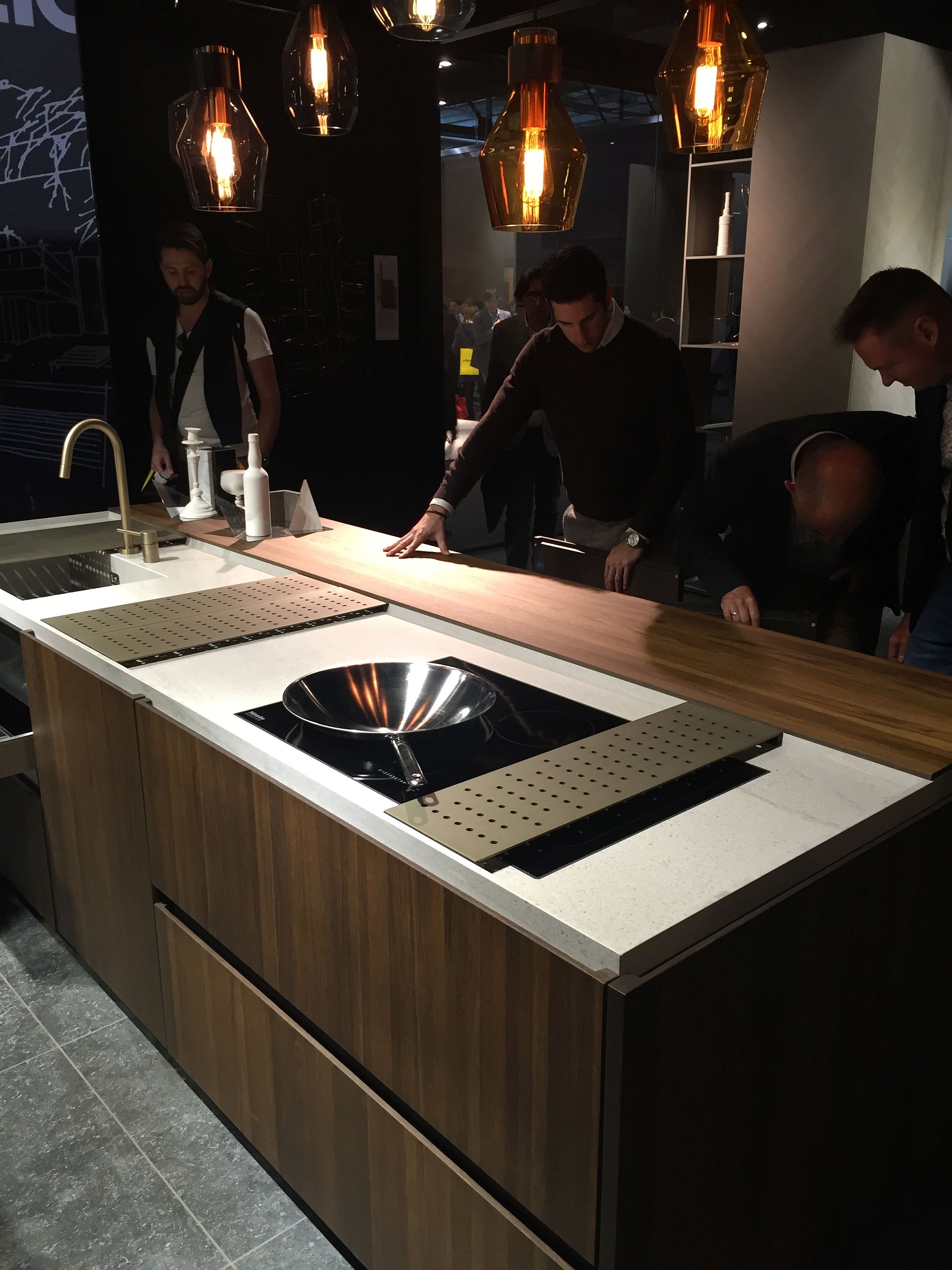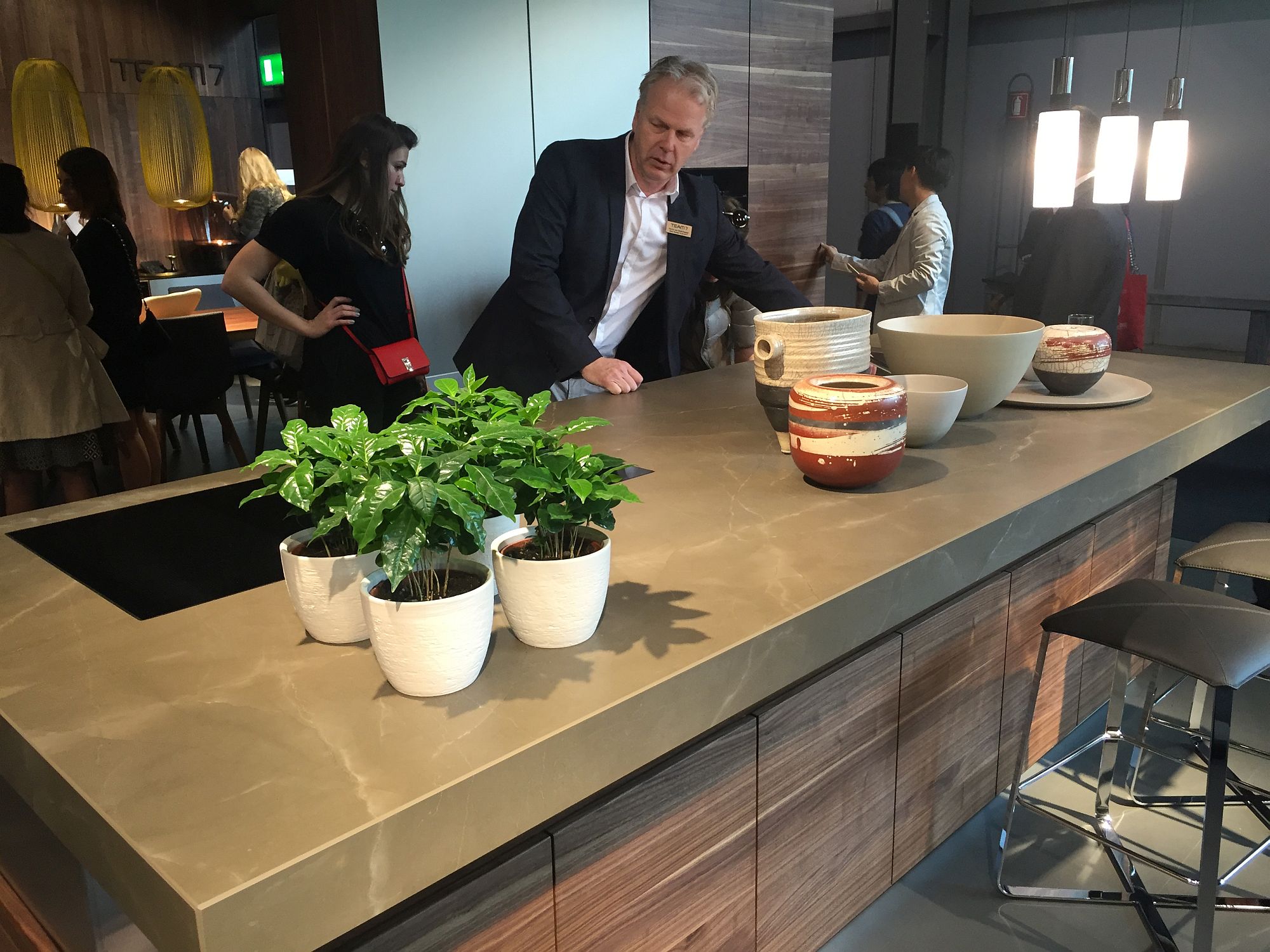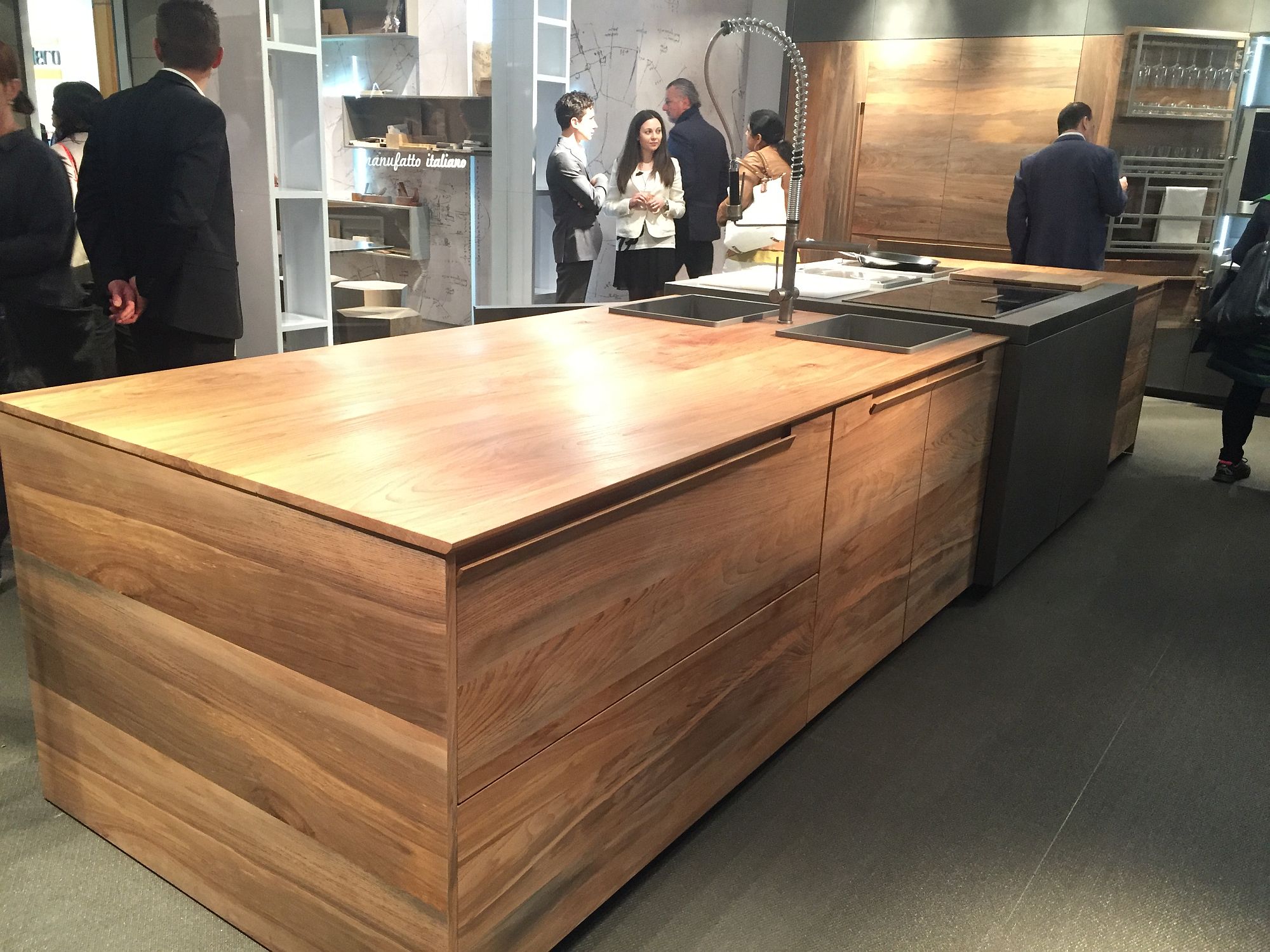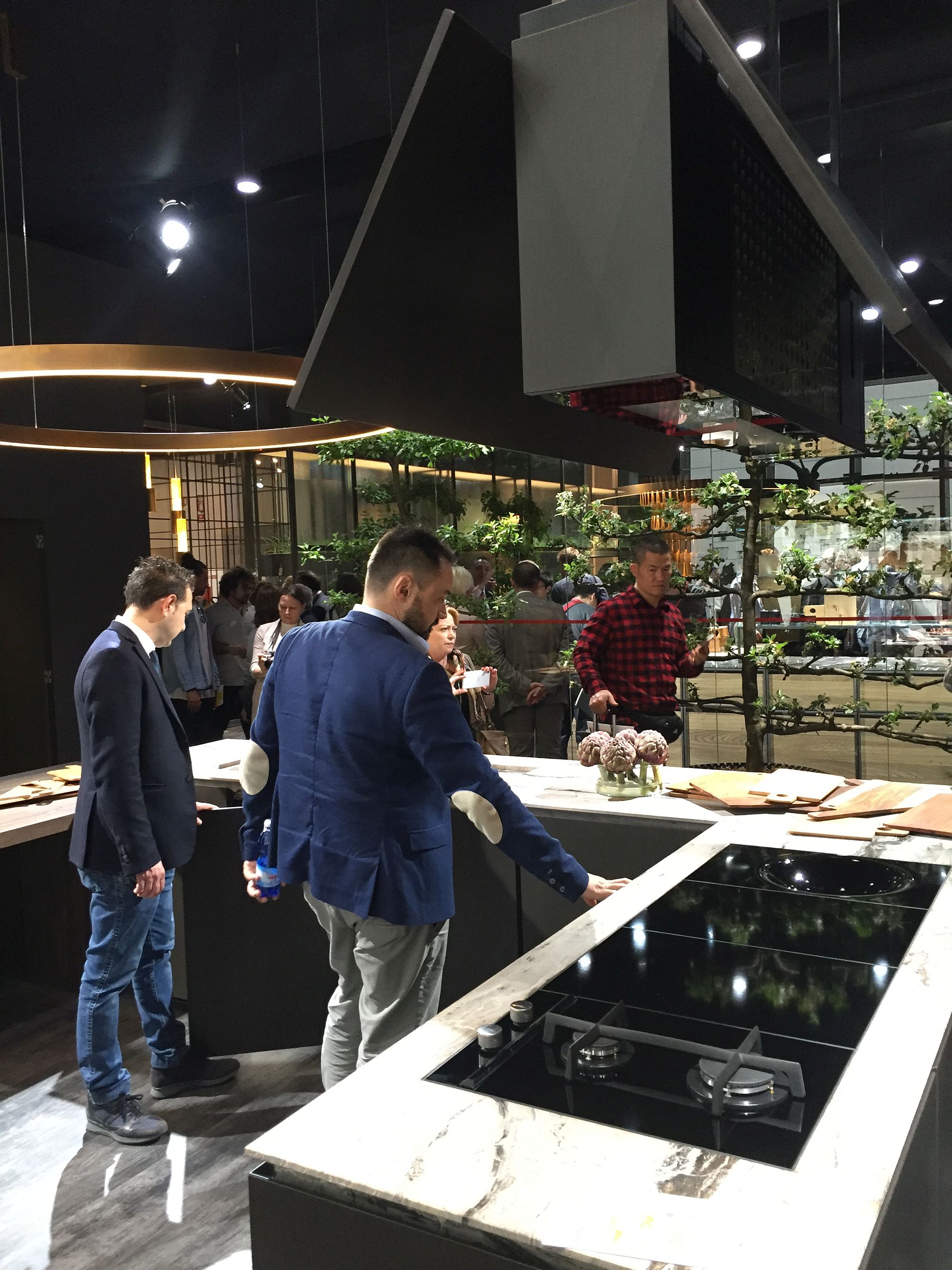 Playing with Color and Contrast
Wooden kitchen cabinets coupled with stone worktops were a popular choice this year and this trend is set to hold sway in 2017 as well. If marble sounds far too expensive and high-maintenance, then consider other bio-friendly and custom options that include the likes of granite. Not only does the combination of a light colored stone worktop and dark wooden cabinets bring in visual variance, but it also ushers in loads of textural contrast. This, of course, is if you detest a monochromatic look!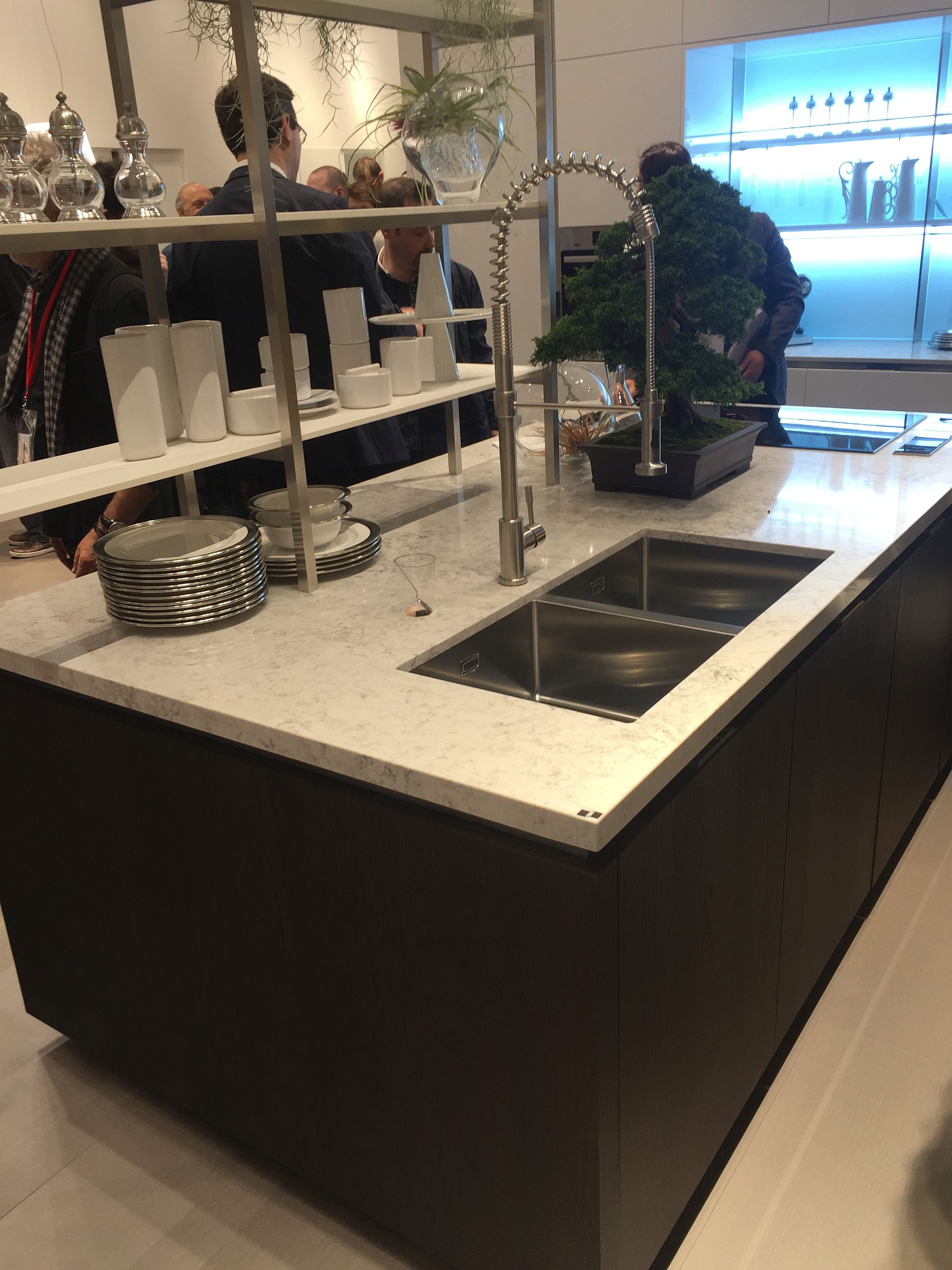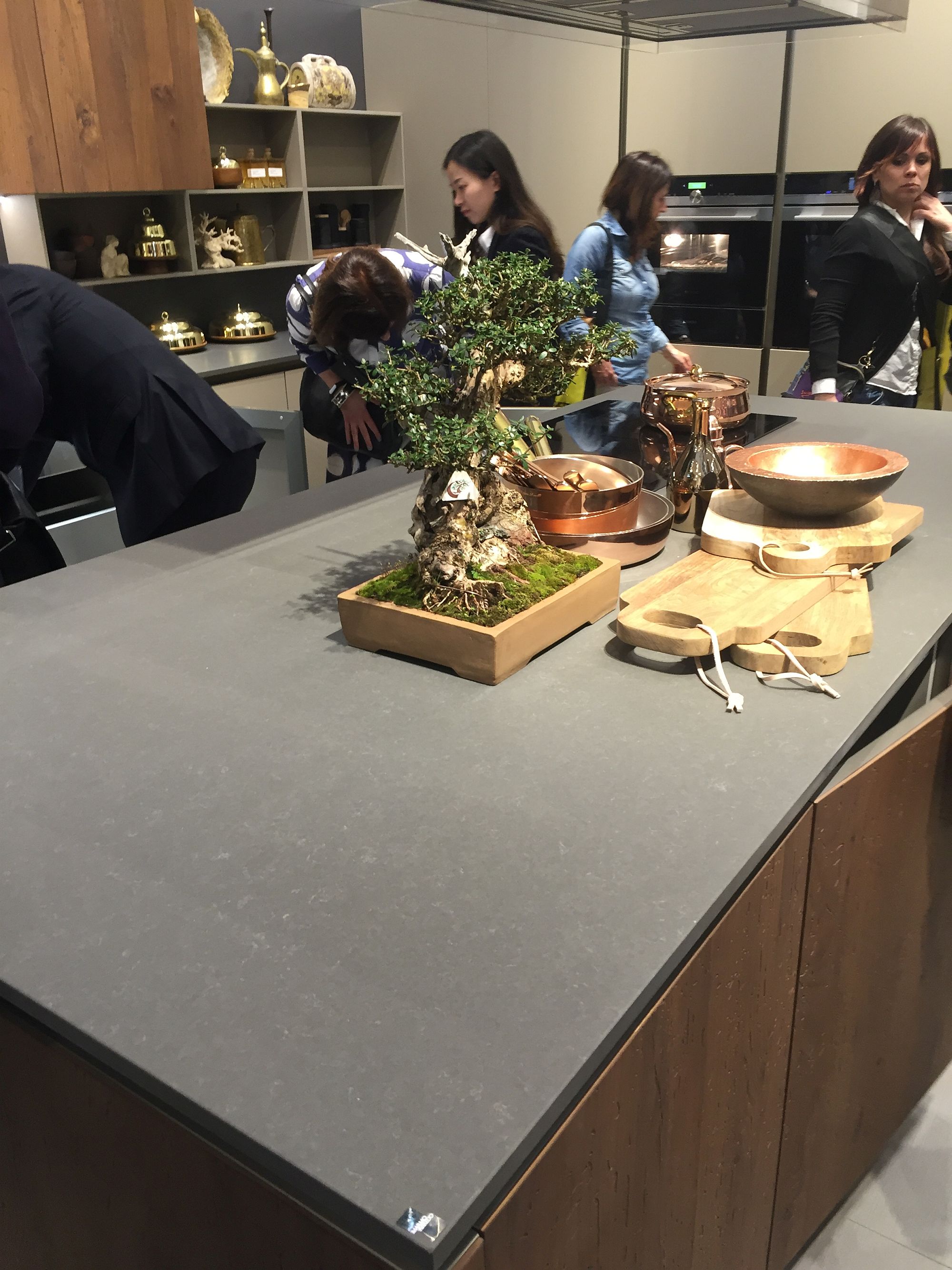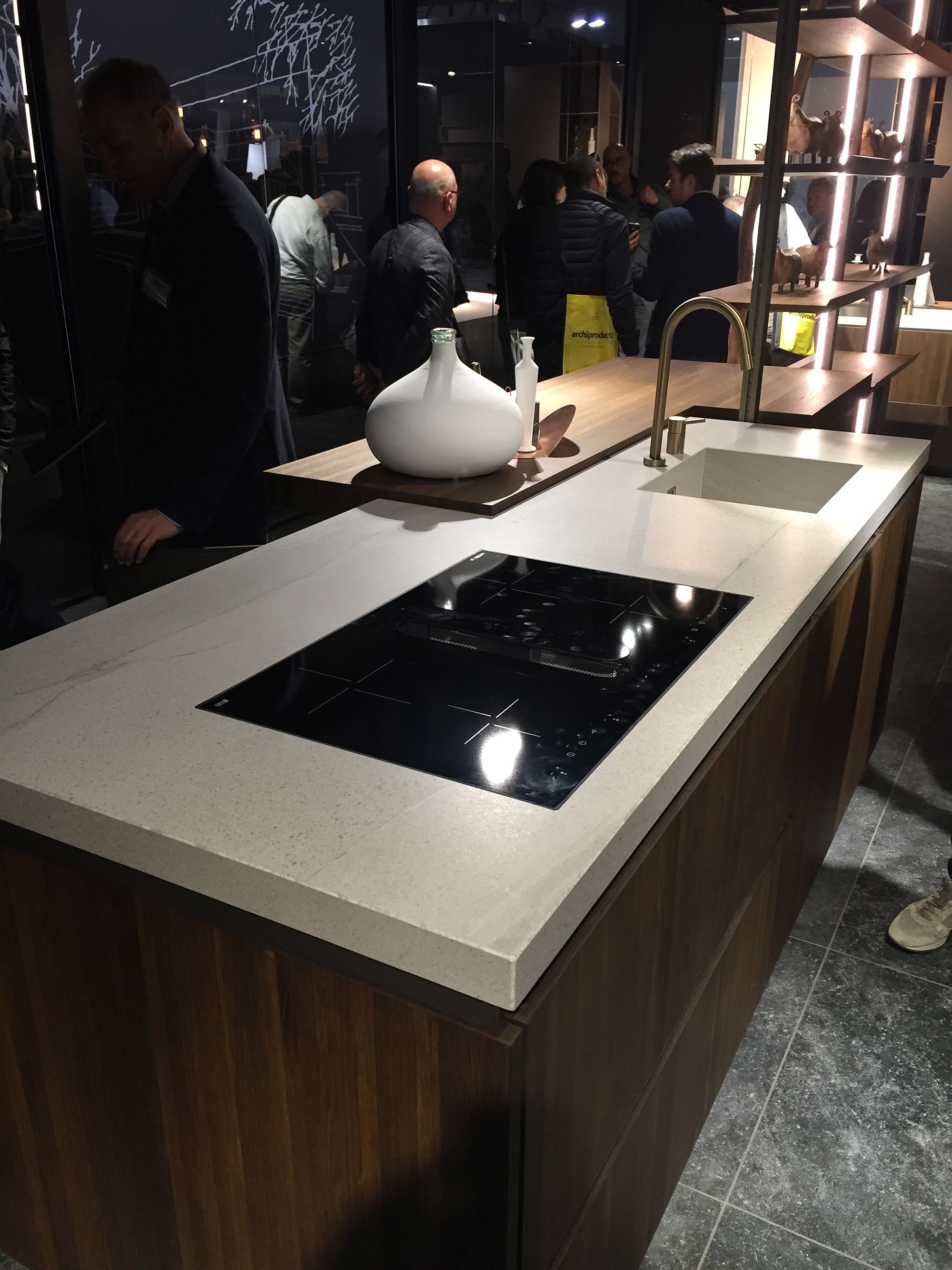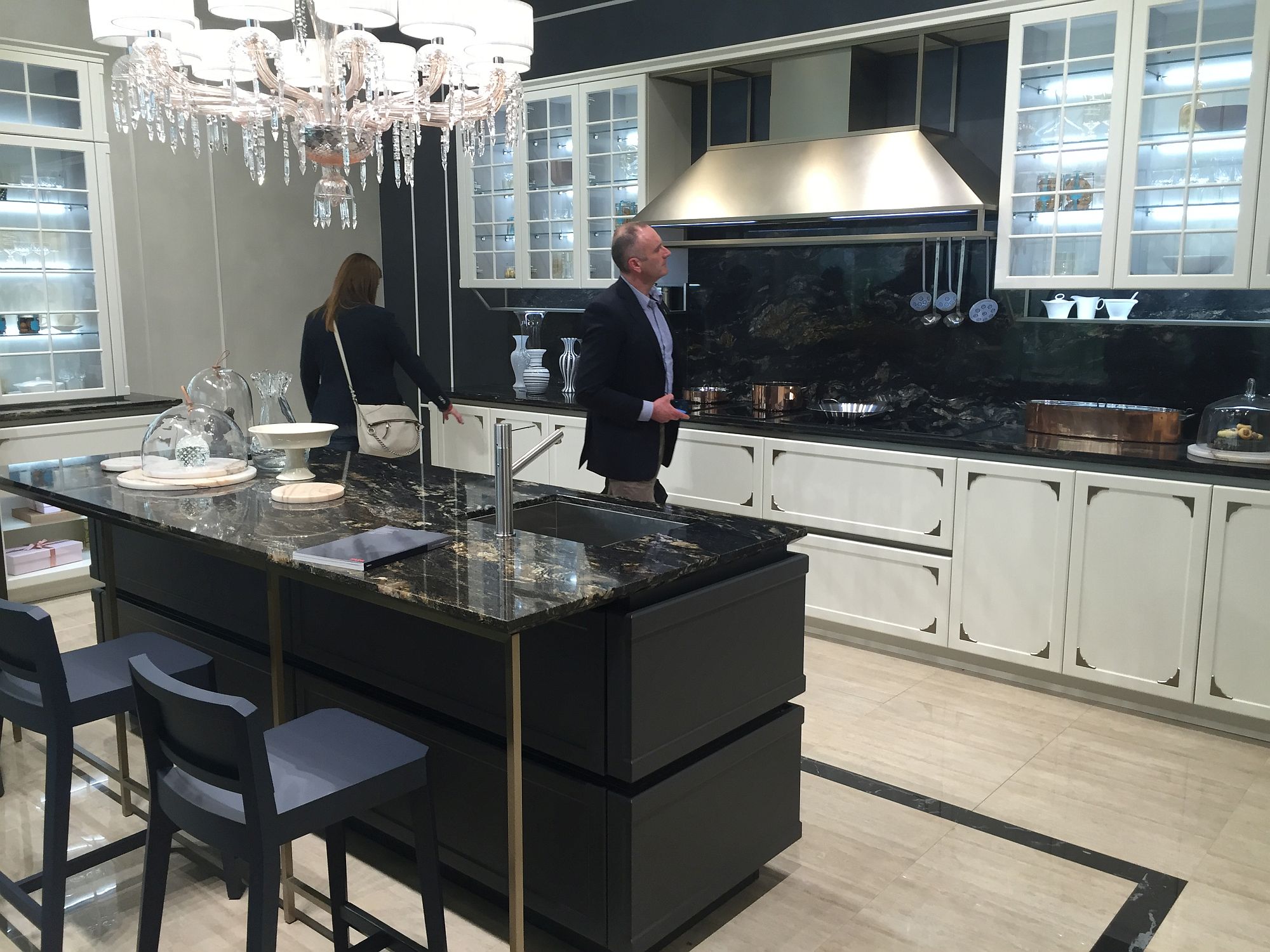 You're reading Storage Solutions: Trendy Kitchen Islands with Space-Savvy Cabinets, originally posted on Decoist. If you enjoyed this post, be sure to follow Decoist on Twitter, Facebook and Pinterest.