Each year we look for new ways to upgrade the kitchen. It is the focus of our renovation and redecorating projects and takes up the prime spot more often than not. This is for a very good reason. The kitchen drives the home, brings families together and ultimately sets the mood in an open plan living. It is as much a social venue as it is a workhorse. That is why we love to give it a seasonal upgrade or two without going overboard. Each season brings with it new trends in the world of kitchen decorating and this spring is no different. The change though comes in a more thematic fashion with nature taking center stage.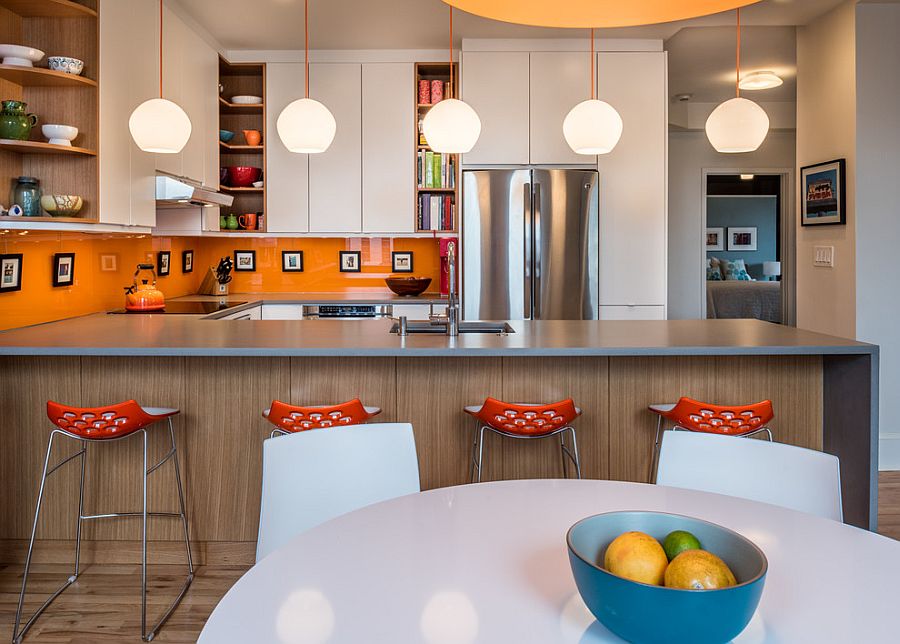 From the small herb garden, spring 2018 moves on to adding greenery to the kitchen in a more visual fashion. There is also a colorful surge in there that is mostly reserved for fall. We also have a third, more permanent suggestion that should instantly make the kitchen more efficient and pleasant. If you love redoing the kitchen every once in a while or feel one is long overdue, then you will love today's story –
Frame Those Botanicals!
Bringing greenery indoors is always a tricky affair. This is true if you are really not that good at taking care of those herbs and plants. Framed botanicals are a cool trend that offers the perfect alternative. They also allow you to create custom art fixtures which are both cost-effective and unique. Placing these in the kitchen just beyond the breakfast bar (which we will get to later), should give the space a more natural and inviting appeal. If you cannot get behind framed botanicals, embrace the trend with botanical patterns for window blinds or even the kitchen backsplash (the latter being a more expensive change)
RELATED: 22 Stunning Breakfast Nook Furniture Ideas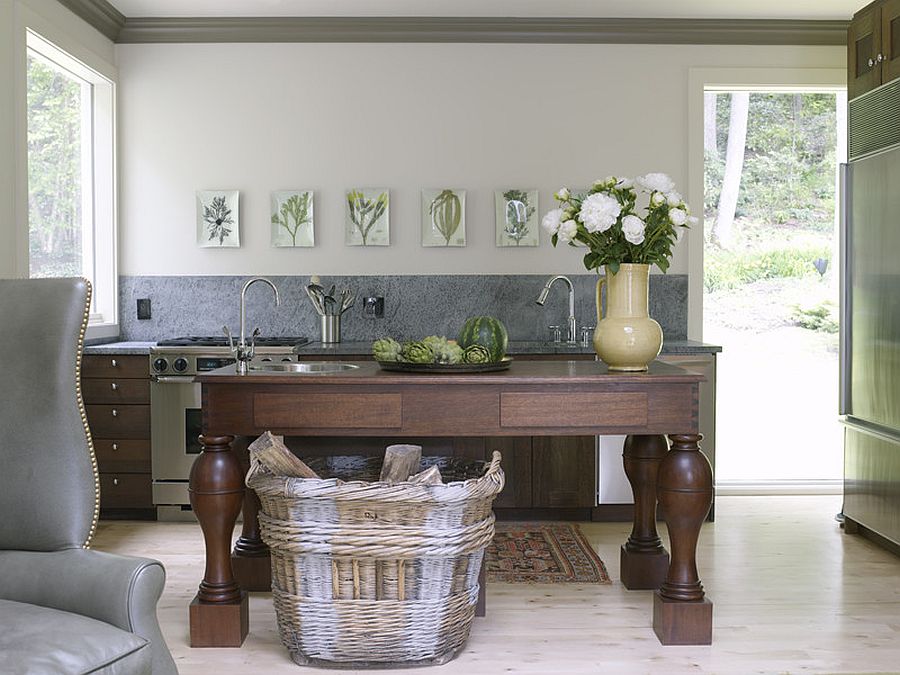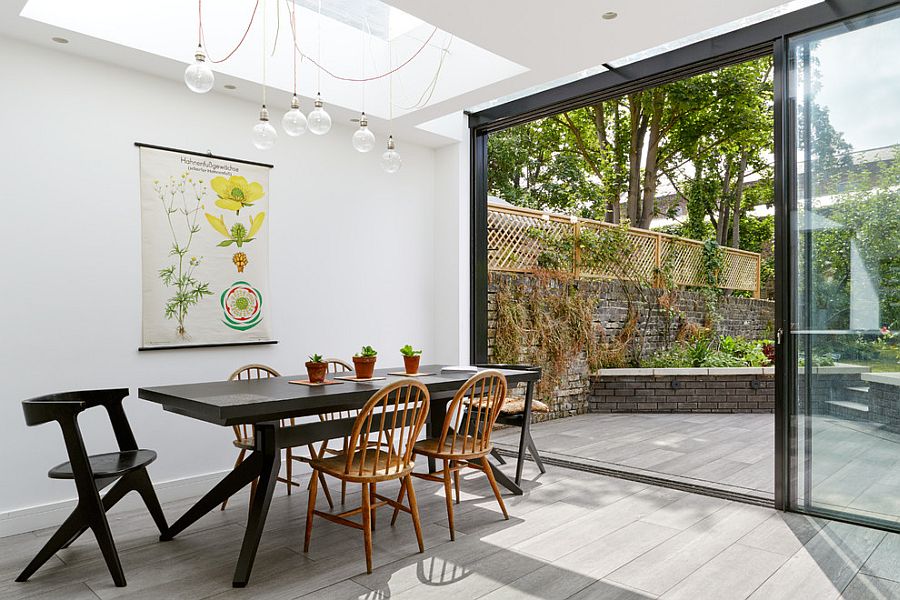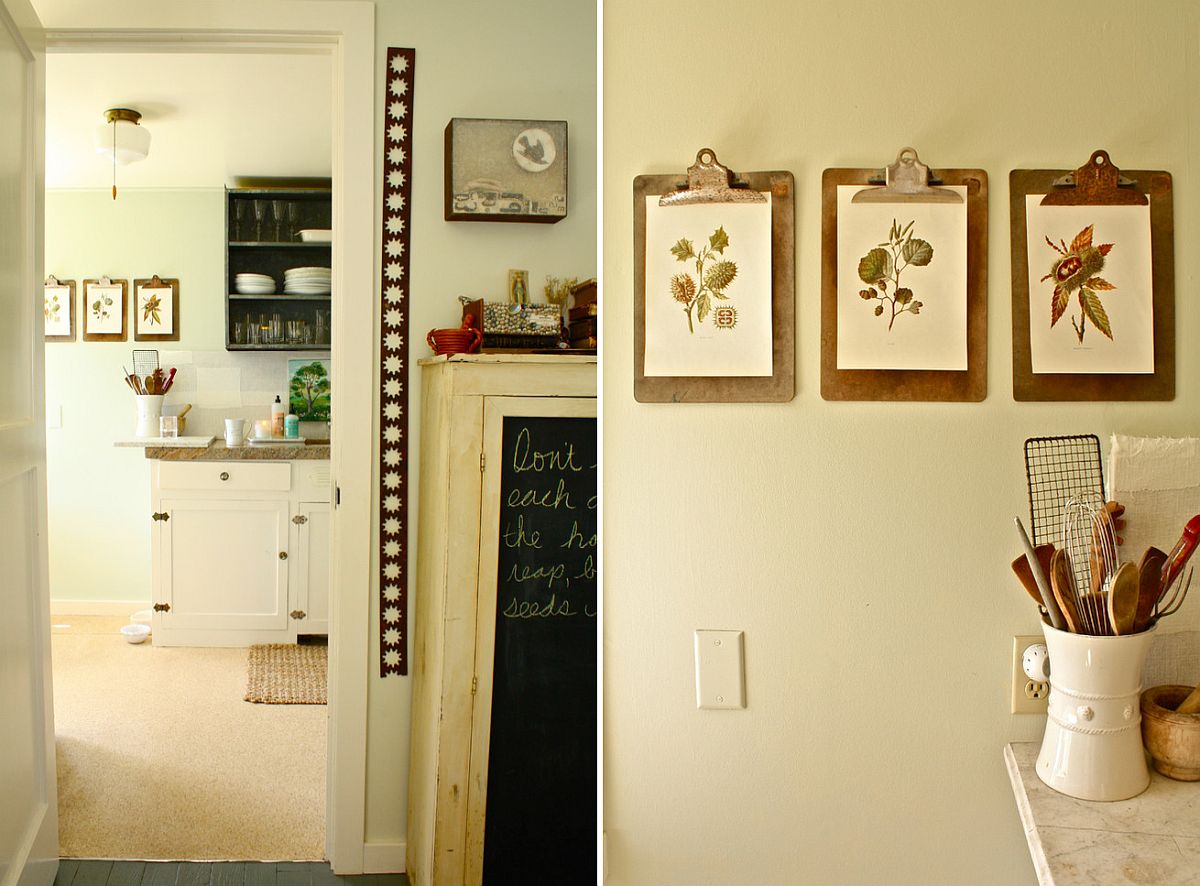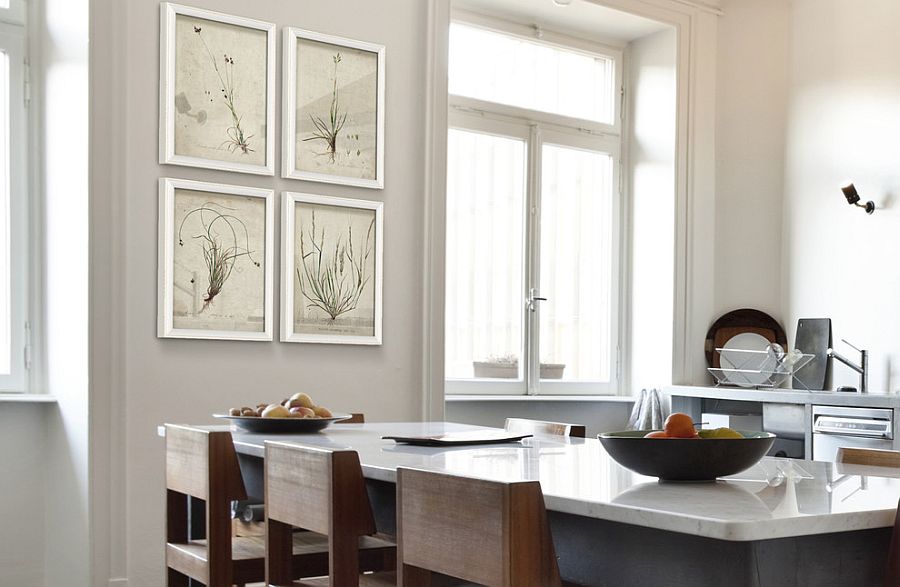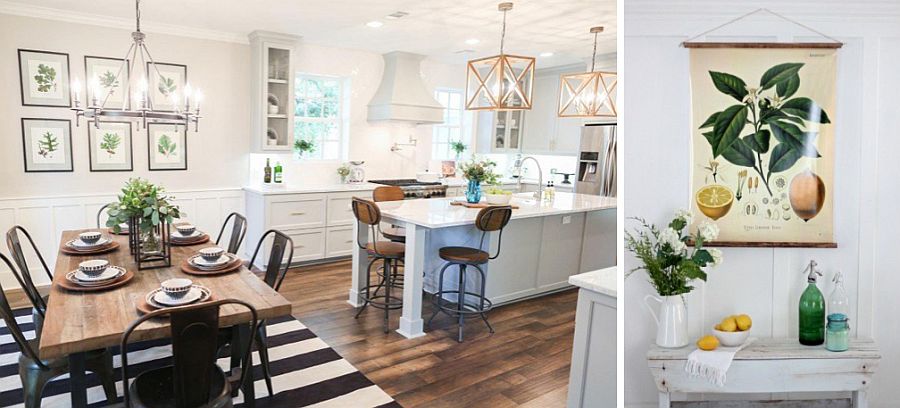 Charming Wooden Breakfast Bar
The heart of every social kitchen is the breakfast bar and having already shared innumerable inspirations with our readers, the top kitchen trends of spring give us another opportunity to brush up on the biggest hits – wooden breakfast counters. You can ramp up the style here with a natural-edge breakfast bar that balances the more polished and contemporary surfaces in the kitchen with its rough edges and inimitable warmth. A more polished and space-savvy breakfast bar in wood can also serve as an ergonomic addition to the island. Think wood and think about sharing the good times!
RELATED: Hot Trends: Give Your Kitchen a Sizzling Makeover with a Fireplace!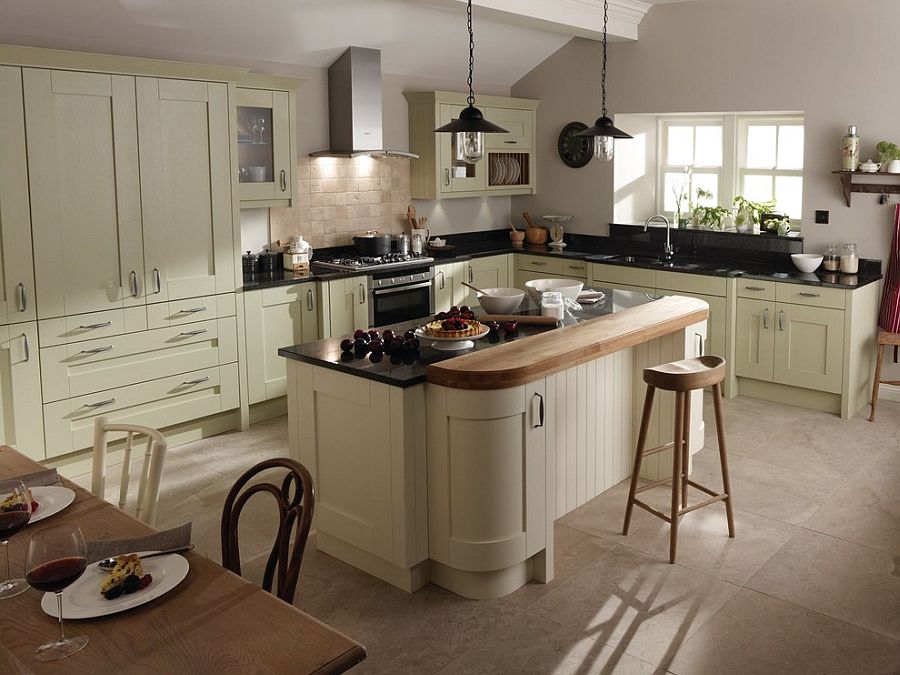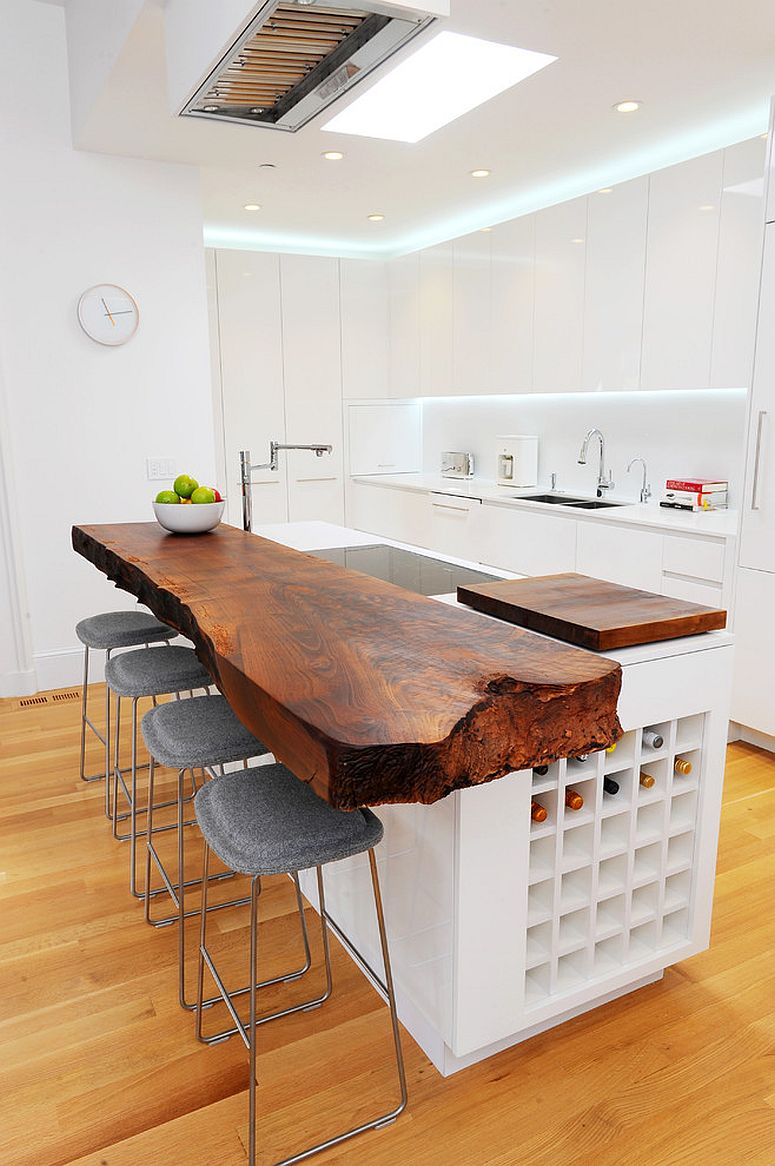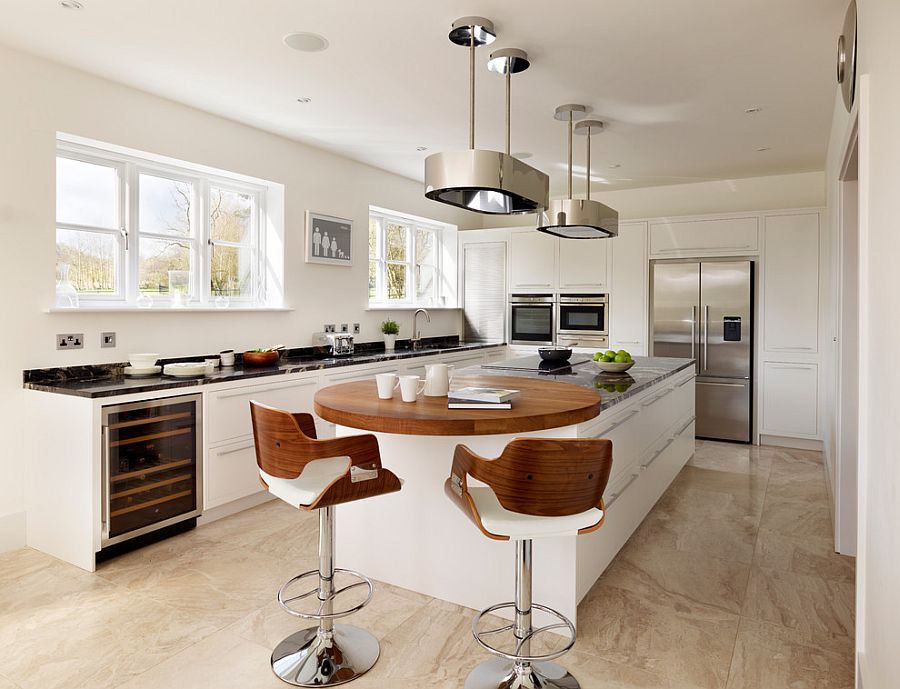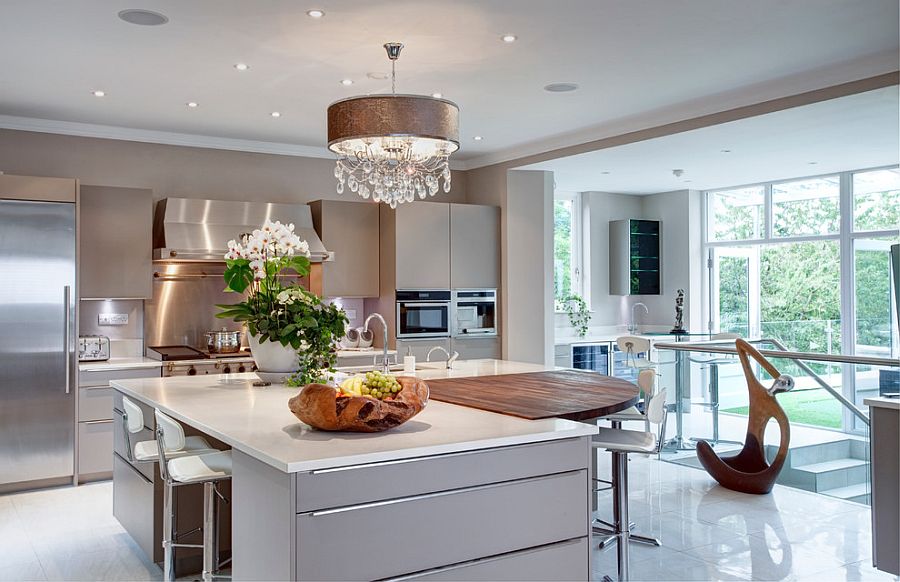 Spunky Orange Backsplash
It is true that orange is a color that is often reserved for the festivities of fall. But embracing it this spring gives the white and wood kitchen a fabulous focal point in the form of a delightful backsplash. It will feel equally cheerful once summer rolls in and blends with coastal touches. Then fall eventually arrives and you have a kitchen that is already dressed for Thanksgiving, Halloween and beyond. Yup, a lovely orange backsplash does much more than just energize the modern kitchen. It manages to stay relevant all year long!
RELATED: 20 Ingenious Breakfast Bar Ideas for the Social Kitchen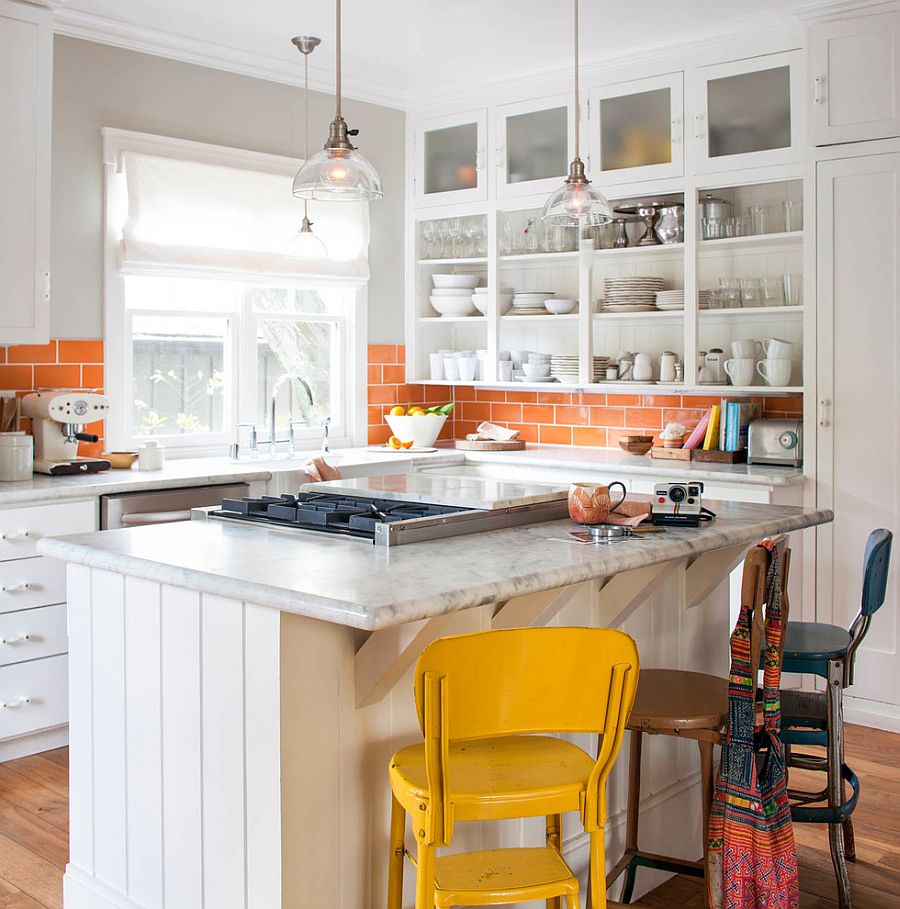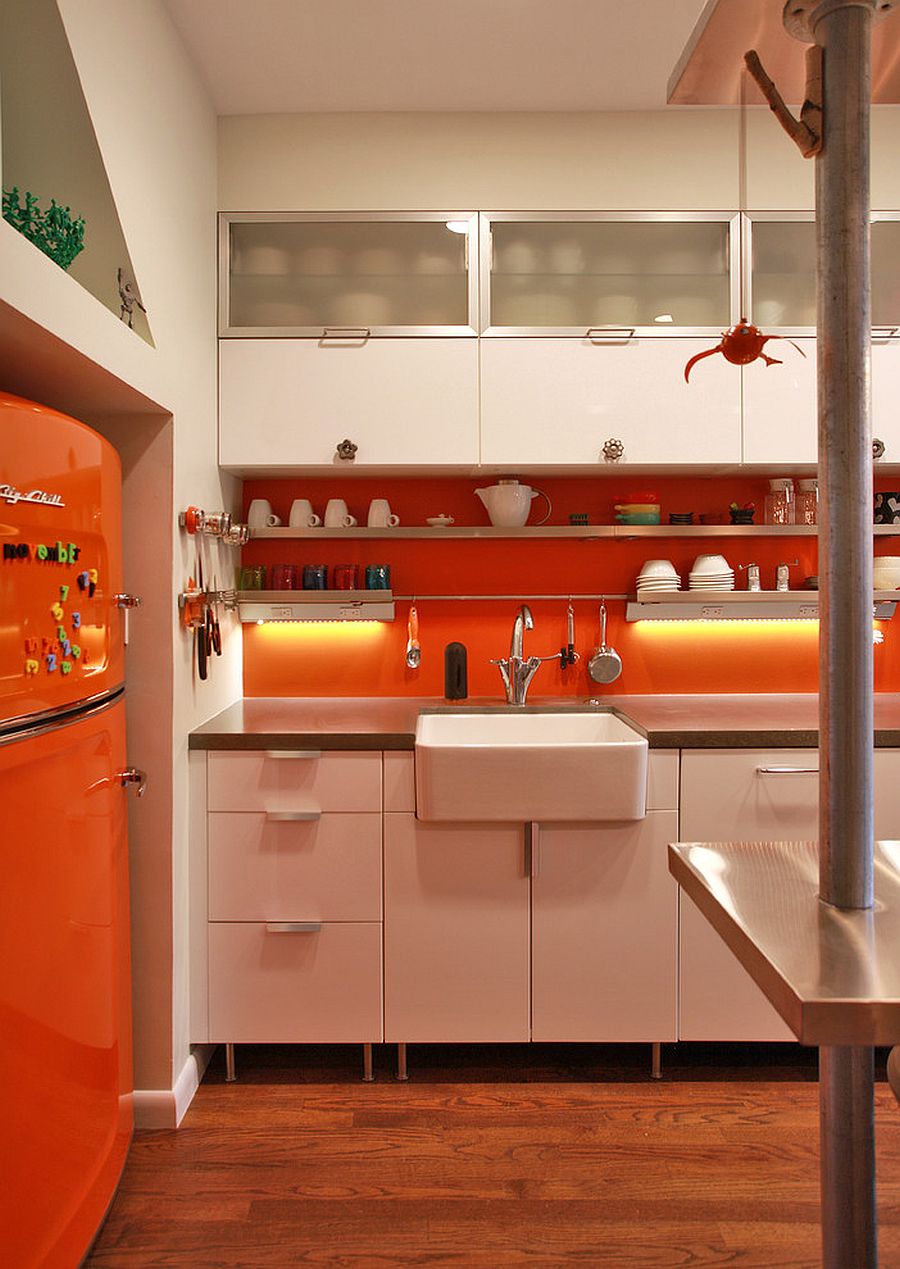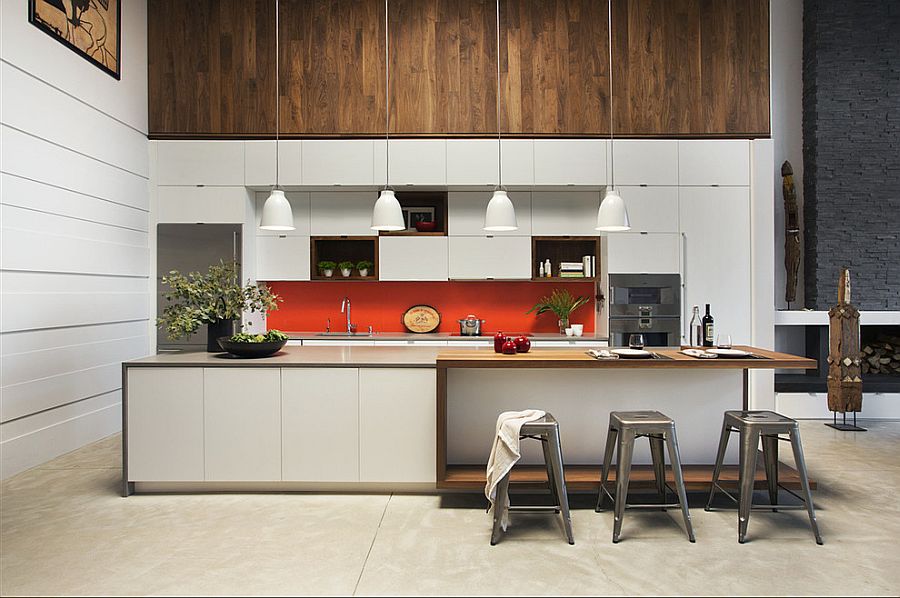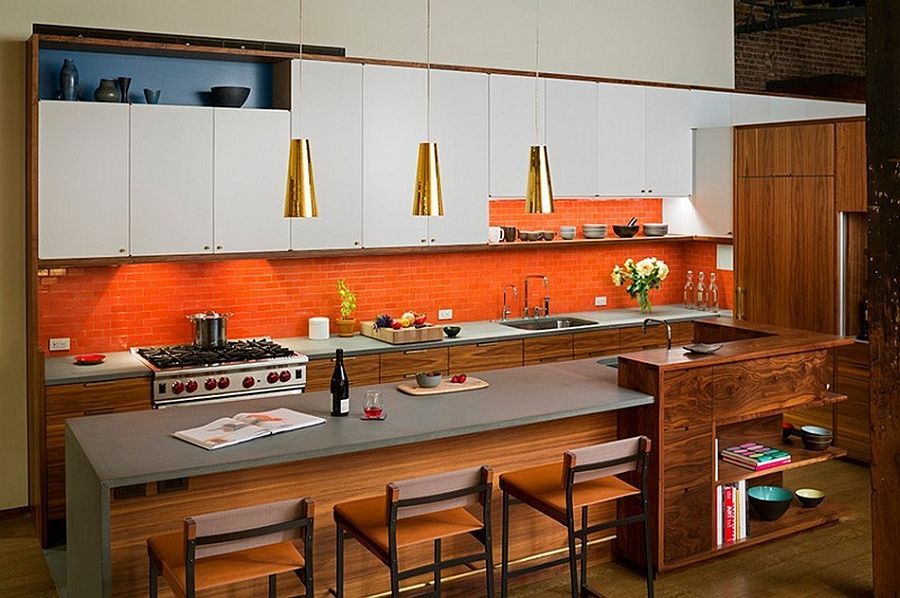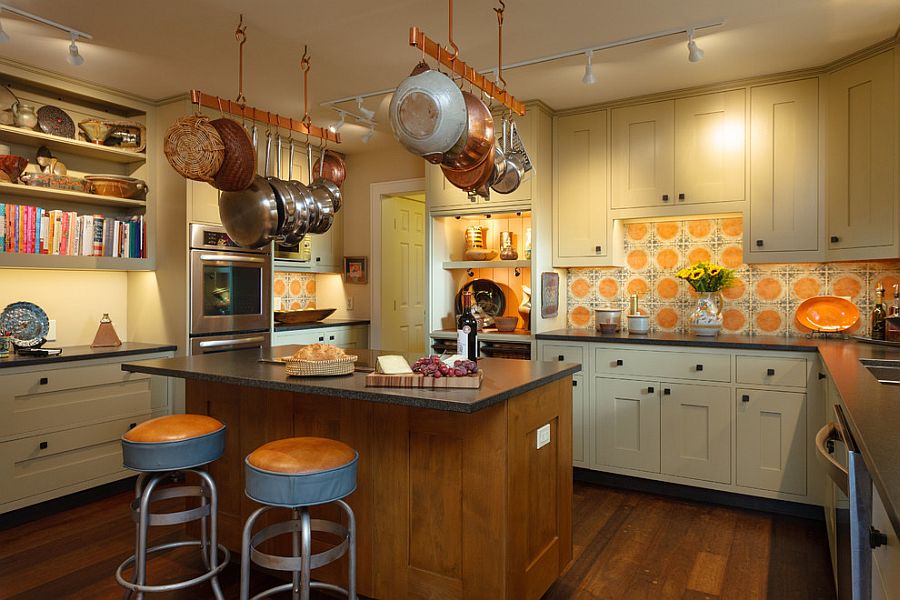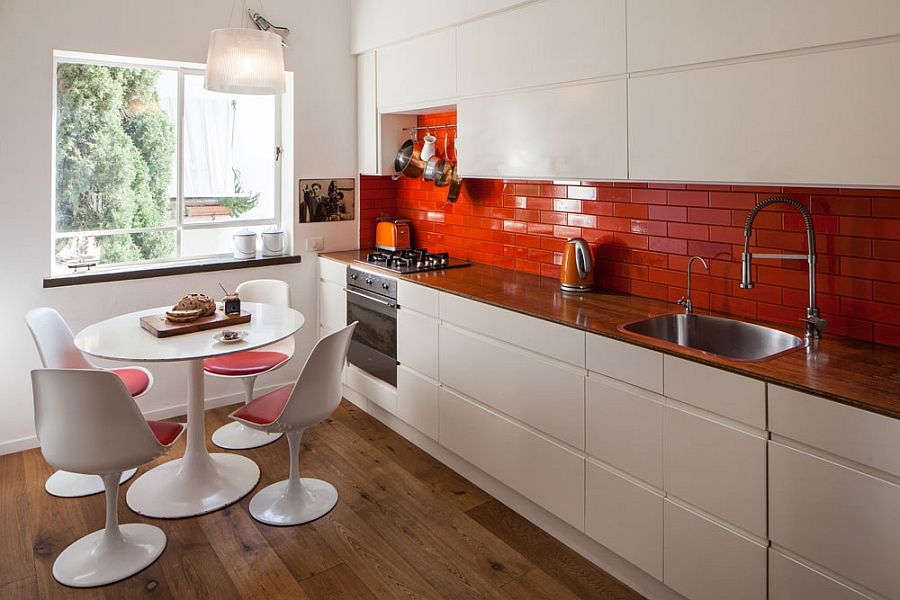 You're reading Spring 2018 Kitchen Trends: Beautiful Botanicals to Woodsy Breakfast Bars!, originally posted on Decoist. If you enjoyed this post, be sure to follow Decoist on Twitter, Facebook and Pinterest.