The last few years have seen contemporary kitchens move away from the sleek and shiny towards a more 'fusion look' that combines modern comfort with classic aesthetics and inviting warmth. This is a trend that you can also see with the many gorgeous kitchens on display at this year's Salone del Mobile. Following this path with timeless Italian craftsmanship, ingenious modularity and the natural elegance of wood is Heritage from Snaidero. Part of the new series of kitchens unveiled by the company at Milan 2016, this exquisite kitchen is another Iosa Ghini masterpiece that charms you almost instantly.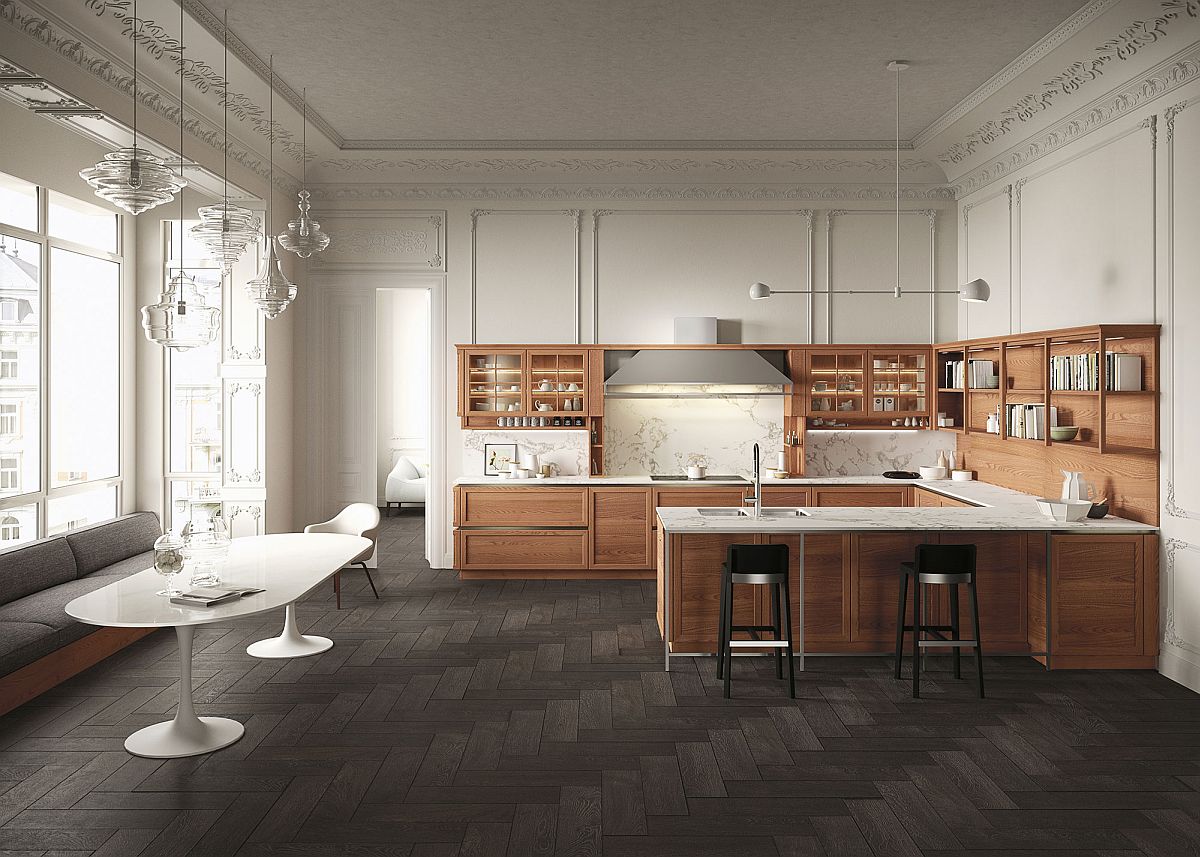 While cozy wooden finishes are increasingly becoming the norm in modern kitchens, Heritage takes this to a whole new level with its sturdy base units and open wall-mounted shelves that are completely draped in wood. With handle-less framed doors in elm wood and custom hoods that once again draw inspiration from classic Italian kitchens, one can see a smart blend of contrasting elements. The presence of a hint of metal in the form of stainless steel or varnished bronze provides the perfect focal point for this creative kitchen that seems to fit in with living spaces in styles ranging from transitional to contemporary.
The open-work modular system of the kitchen also allows homeowners to create a breezy and engaging family zone and party area where friends and family would feel welcome. Heritage goes beyond being just a kitchen, as it aims to become the heart and soul of your smart, modern home while ushering in lovely traditional elements to a predominantly modern home.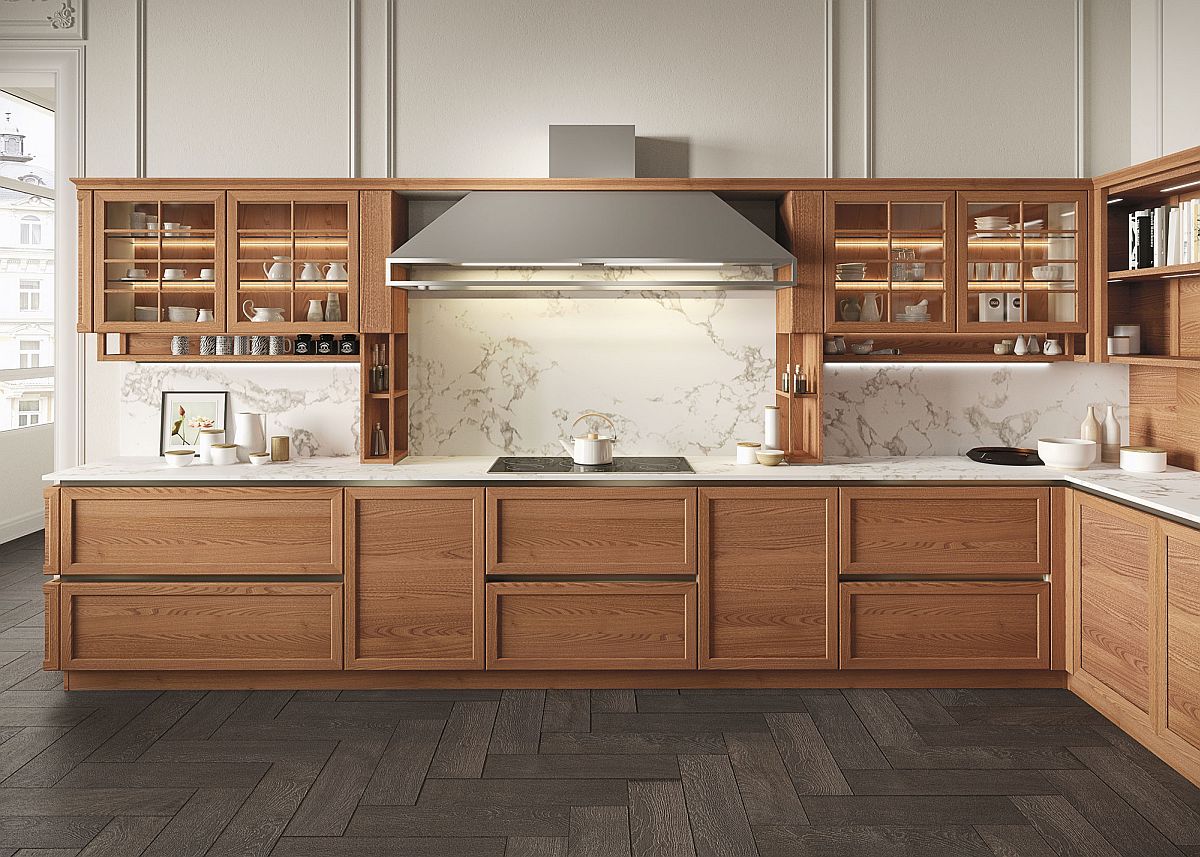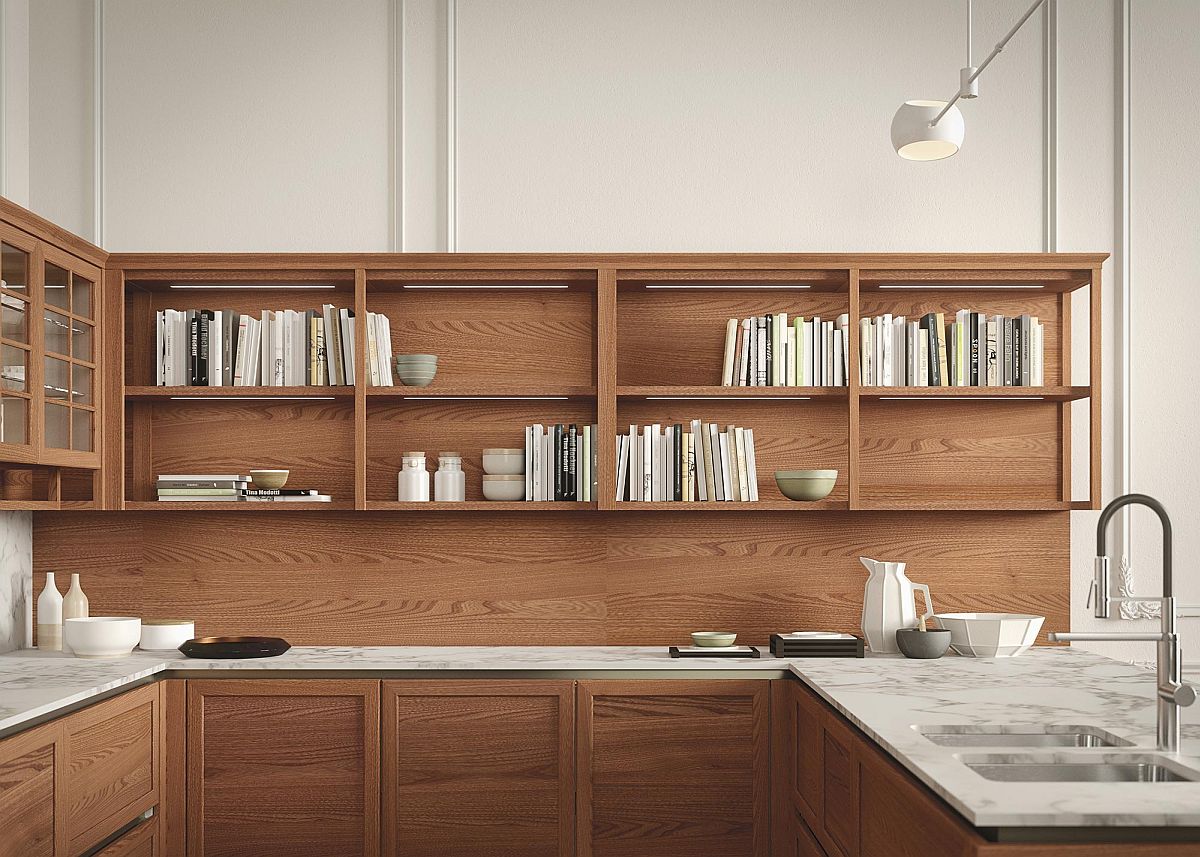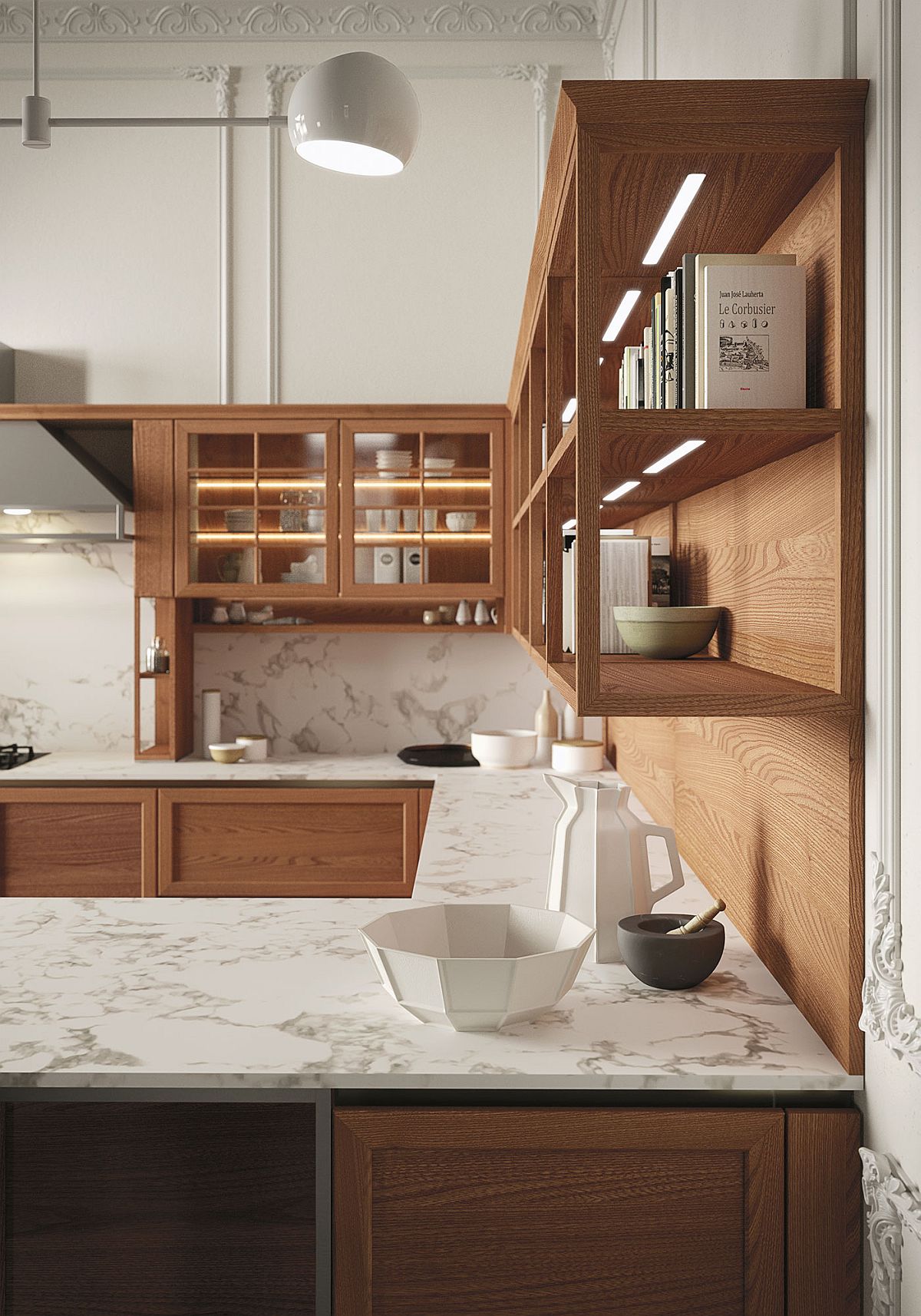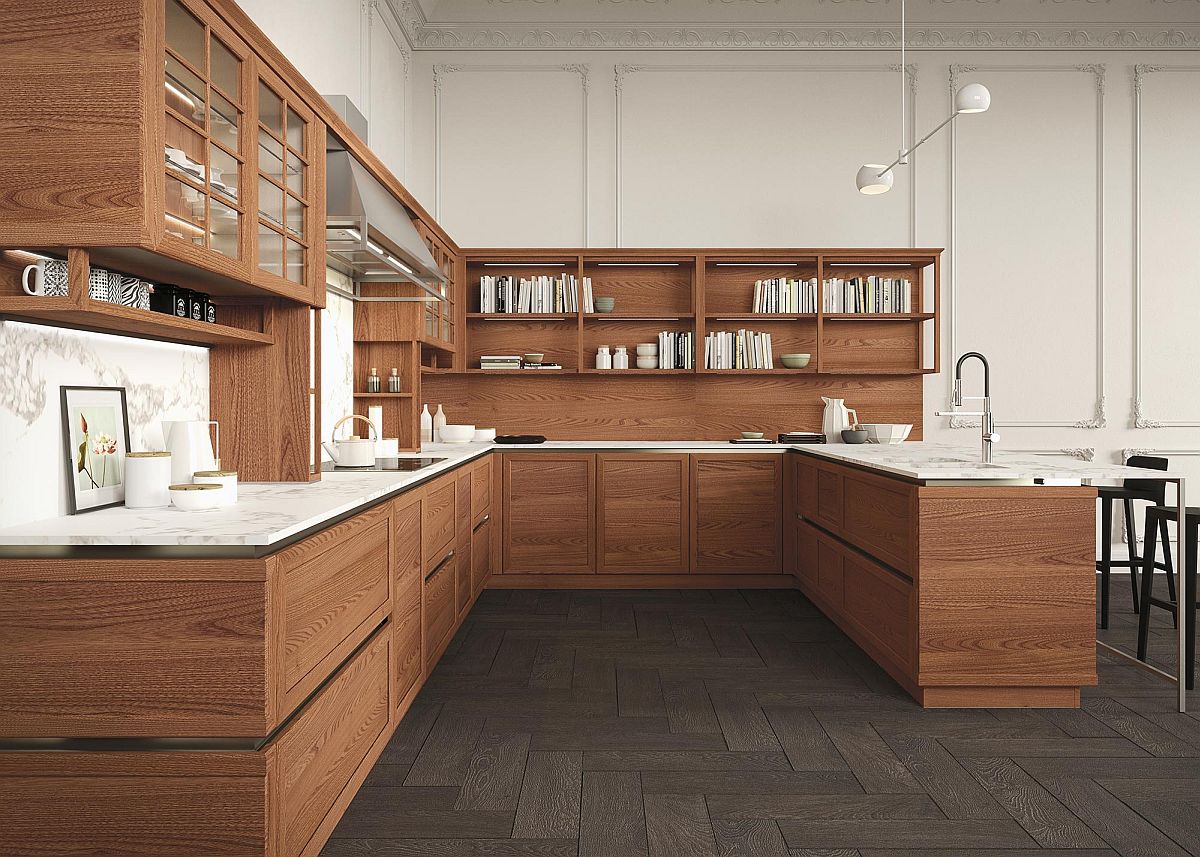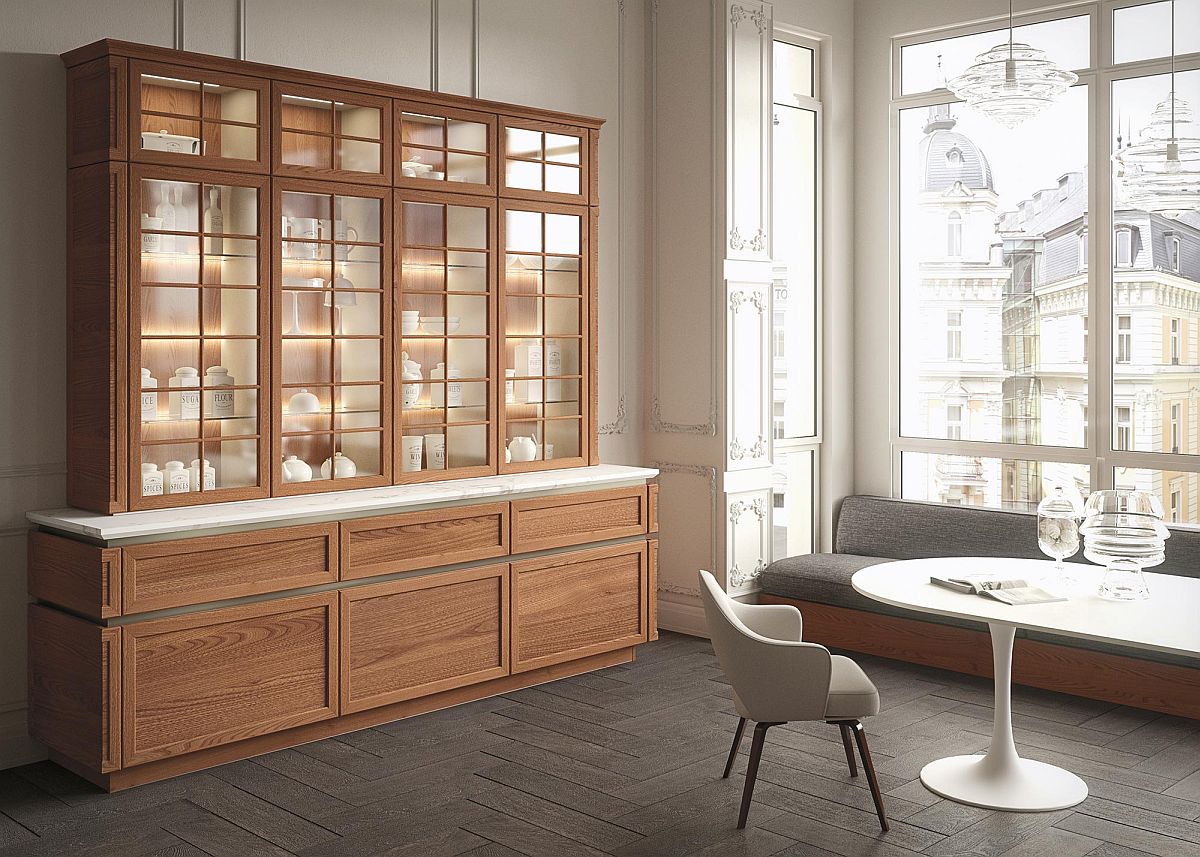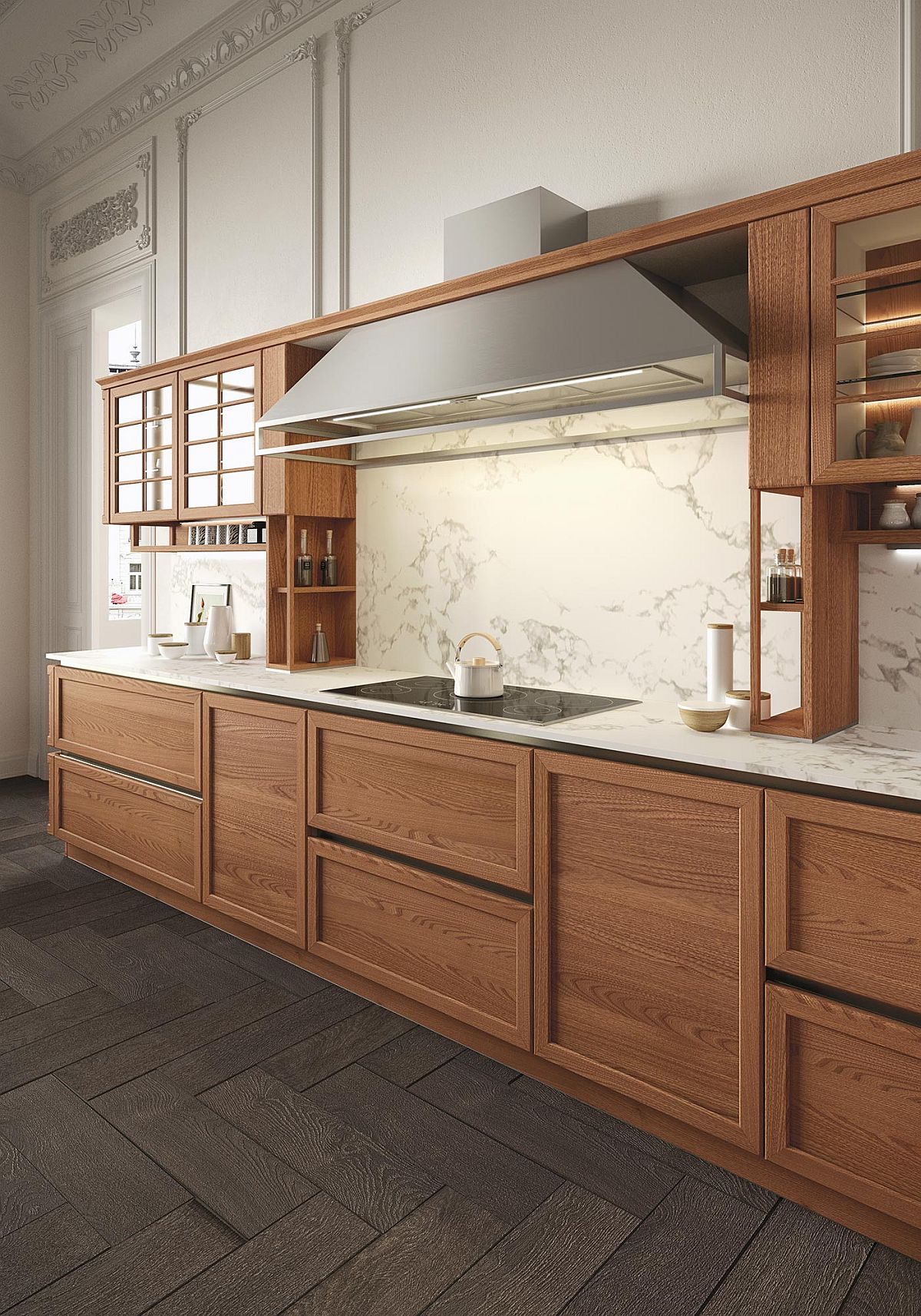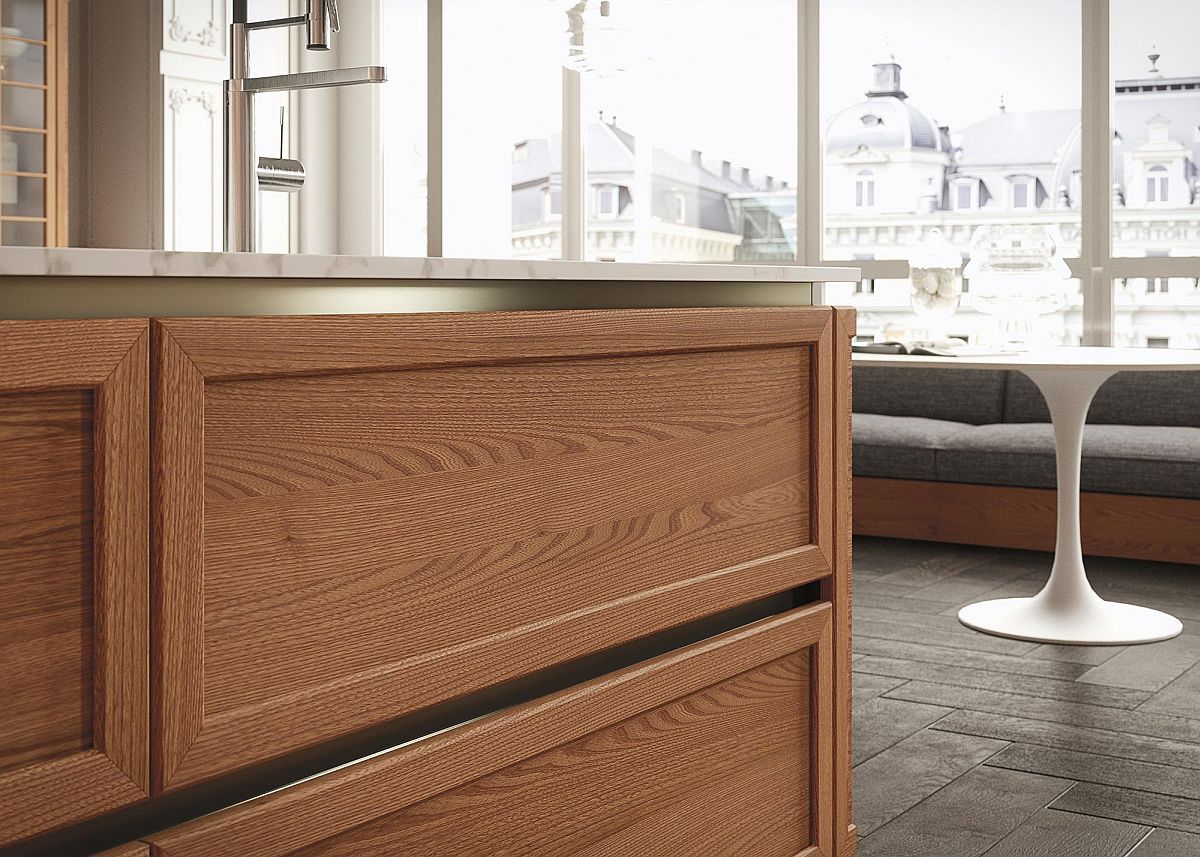 You can also choose from a wide range of custom accessories, storage systems and smart kitchen units from Snaidero to come up with clever, space-savvy solutions that add to the efficiency of Heritage.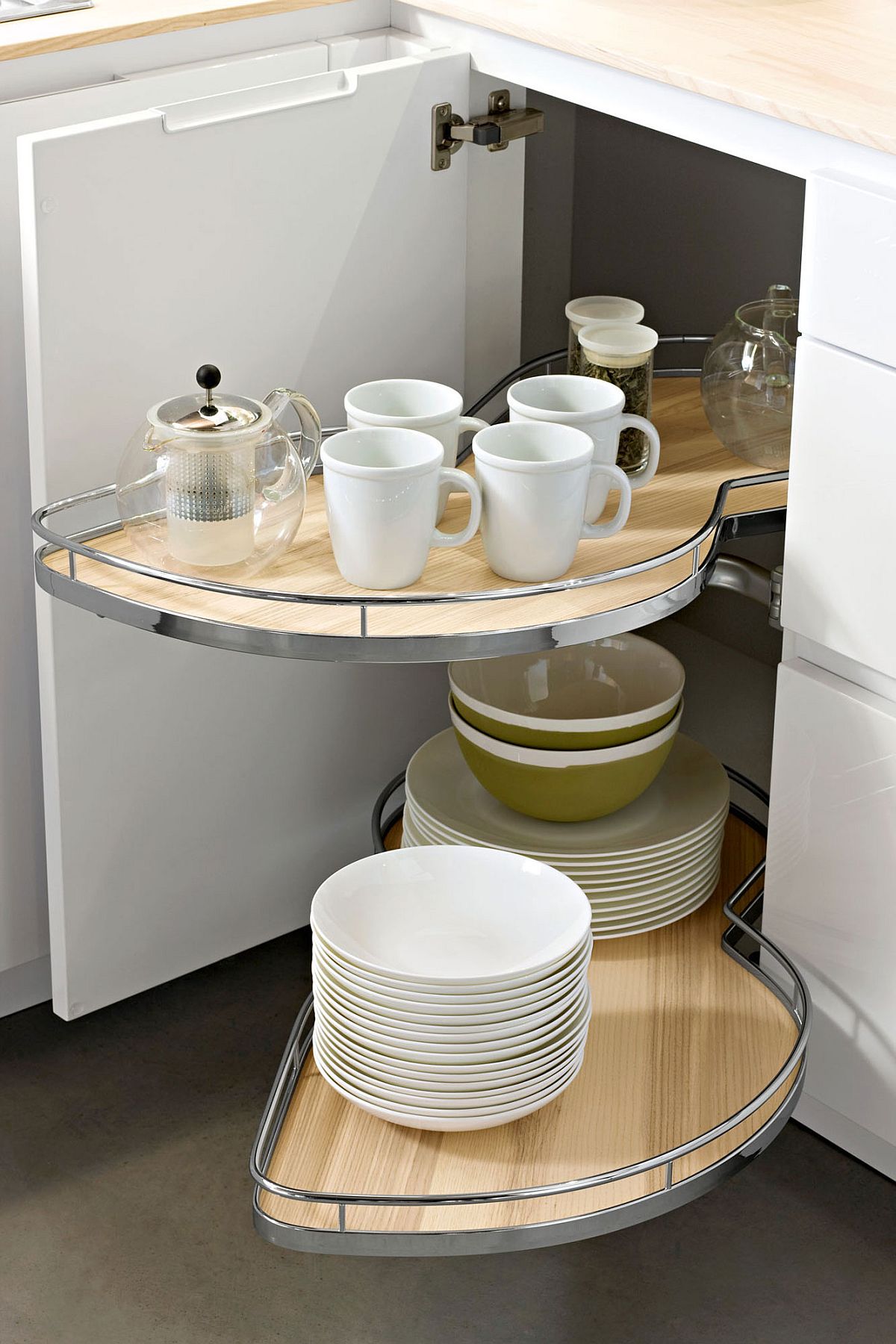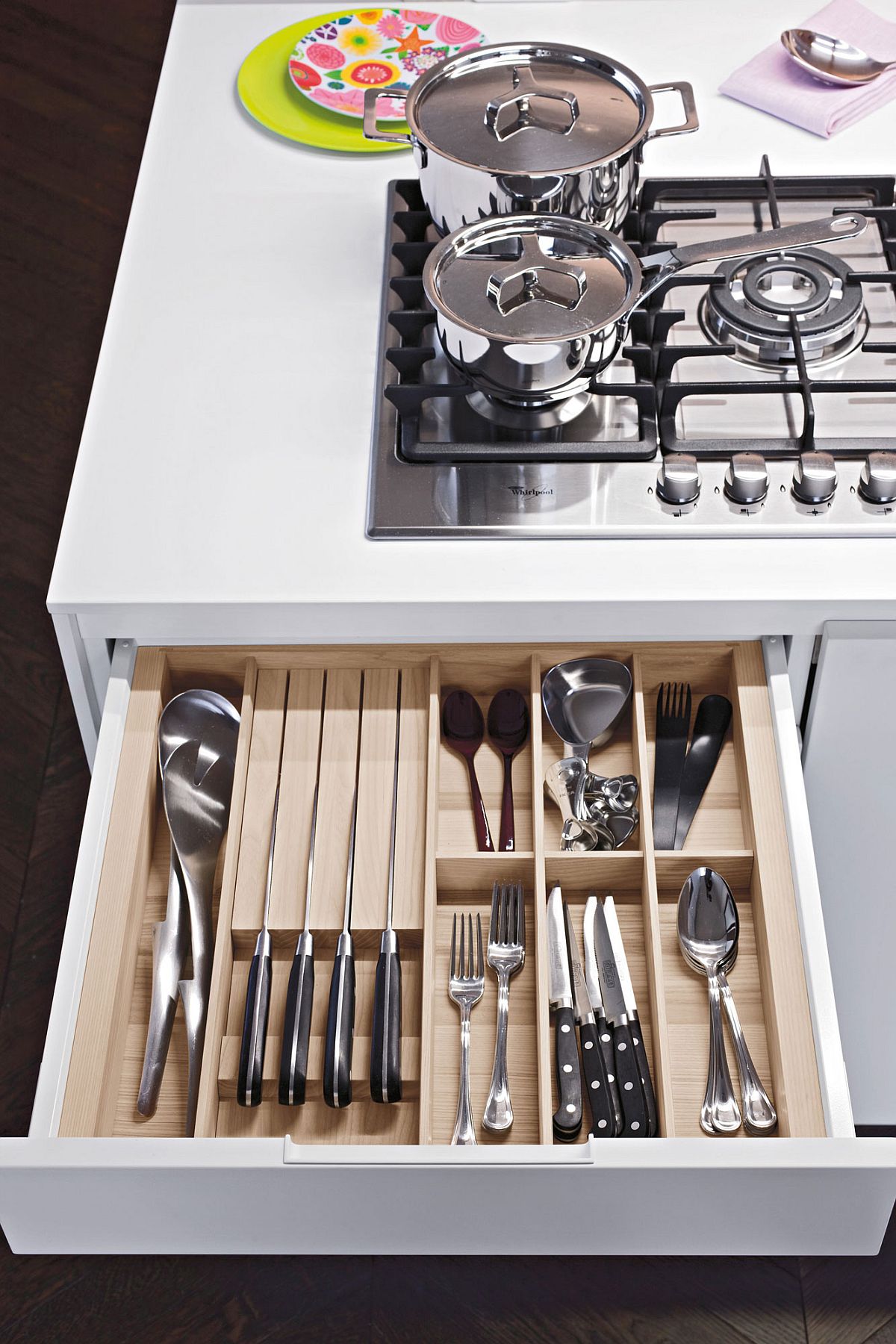 You're reading Heritage: Traditional and Modern Elements Fused by the Beauty of Wood, originally posted on Decoist. If you enjoyed this post, be sure to follow Decoist on Twitter, Facebook and Pinterest.