While light grey is a popular color for the kitchen, especially when juxtaposed with white marble and bistro-style accessories, today we're focusing on the smoky side of grey chic. In fact, grey couldn't be more on trend in today's design world, especially since it comes to life when embellished with metal accents. Brass, copper and other warm-toned decor truly shine against a rich grey backdrop. Some call it a "mixed materials" or "mixed metals" look for the grey kitchen. We call it design perfection!…
Mixed Metals
Let's begin with today's most intriguing look: mixed metals against a grey backdrop. While mixing silver and gold once seemed like a travesty, we now know it's a great way to bring a diverse look to the kitchen. Let the grey kitchen paint be your "silver", while accessories such as containers and fixtures represent the "gold" metals. CB2's Picket Bread Basket adds a rosy touch to the vignette below, which also features organizational items in brassy tones. A grey backdrop ties it all together, serving as a cool contrast to the warm array of metallic hues: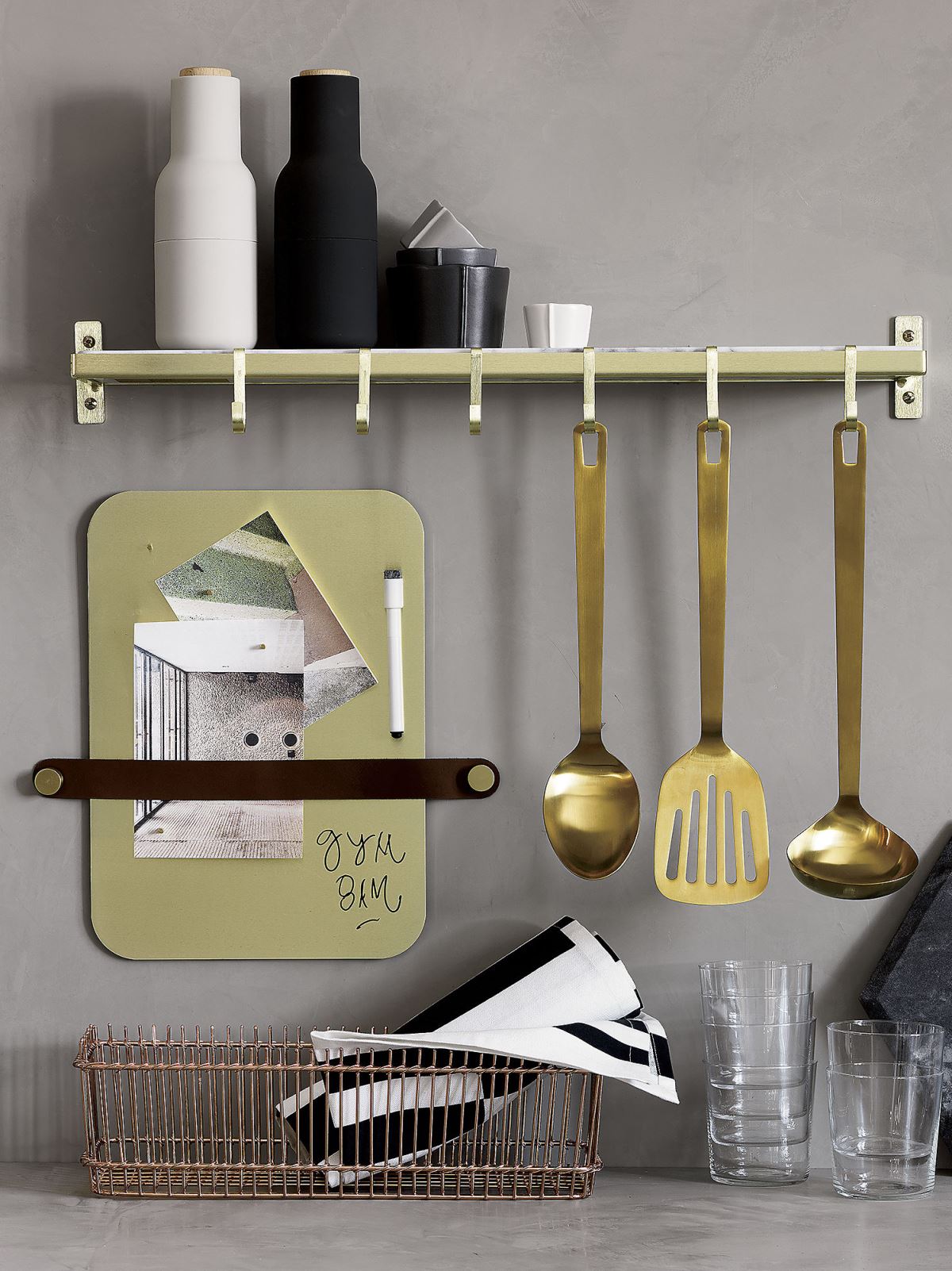 A trio of canisters featuring copper, silver and gold finishes instantly brings the magic of mixed metals to your grey kitchen. These Capsule Canisters from CB2 feature mango wood tops: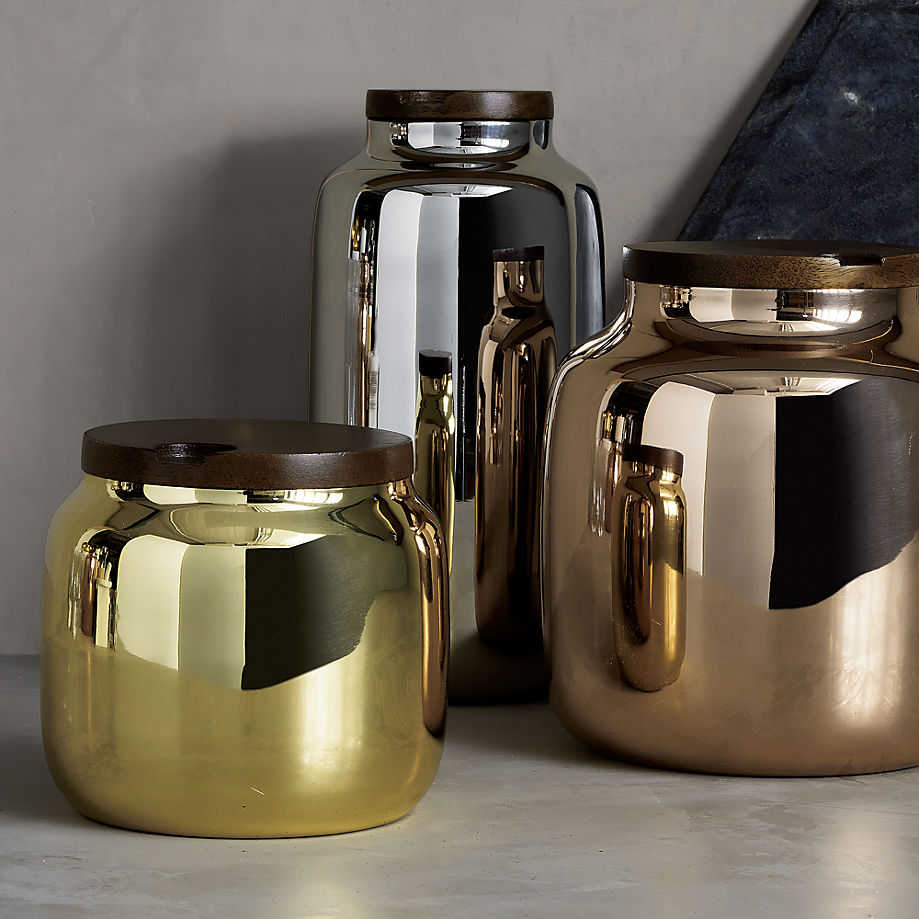 An easy way to mix metals? Purchase products that do it for you! Silver and gold tones combine on these Gold Cheese Knives from Crate & Barrel: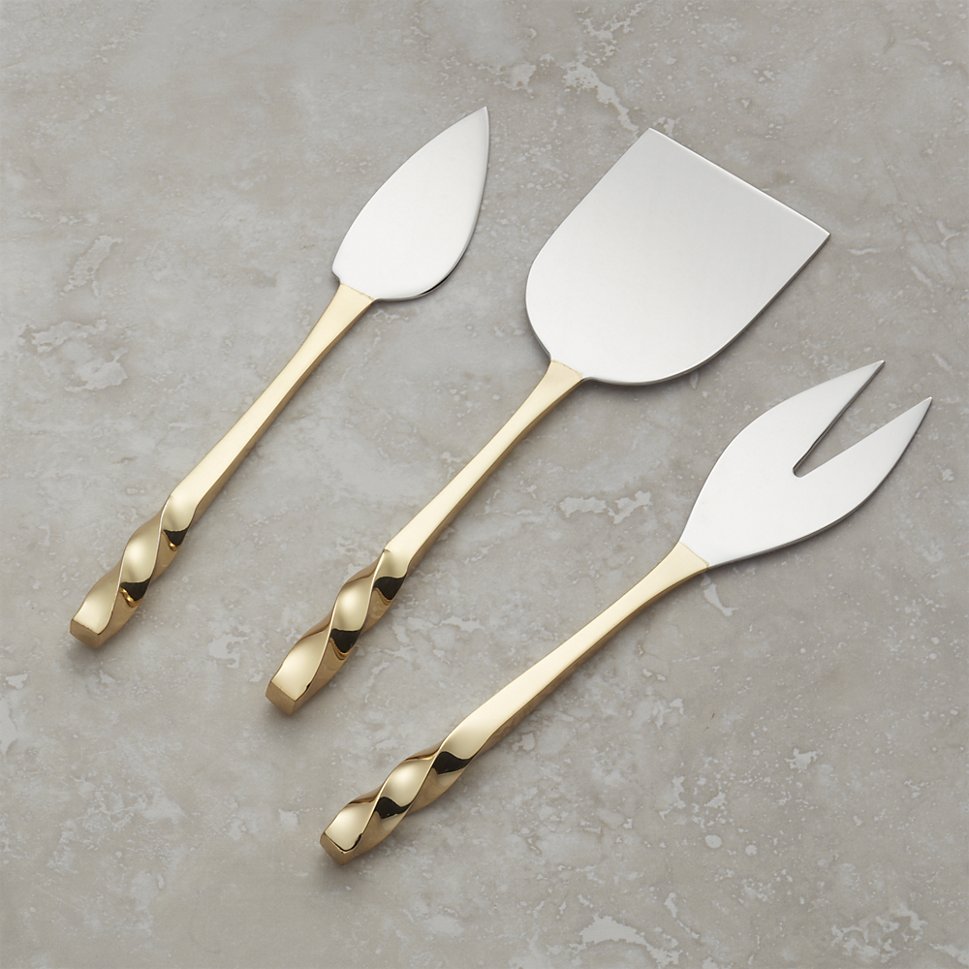 Even little things mean a lot! CB2's Copper Spoon Rest adds a rosy metallic gleam to the coolest of kitchens, serving as a functional focal point: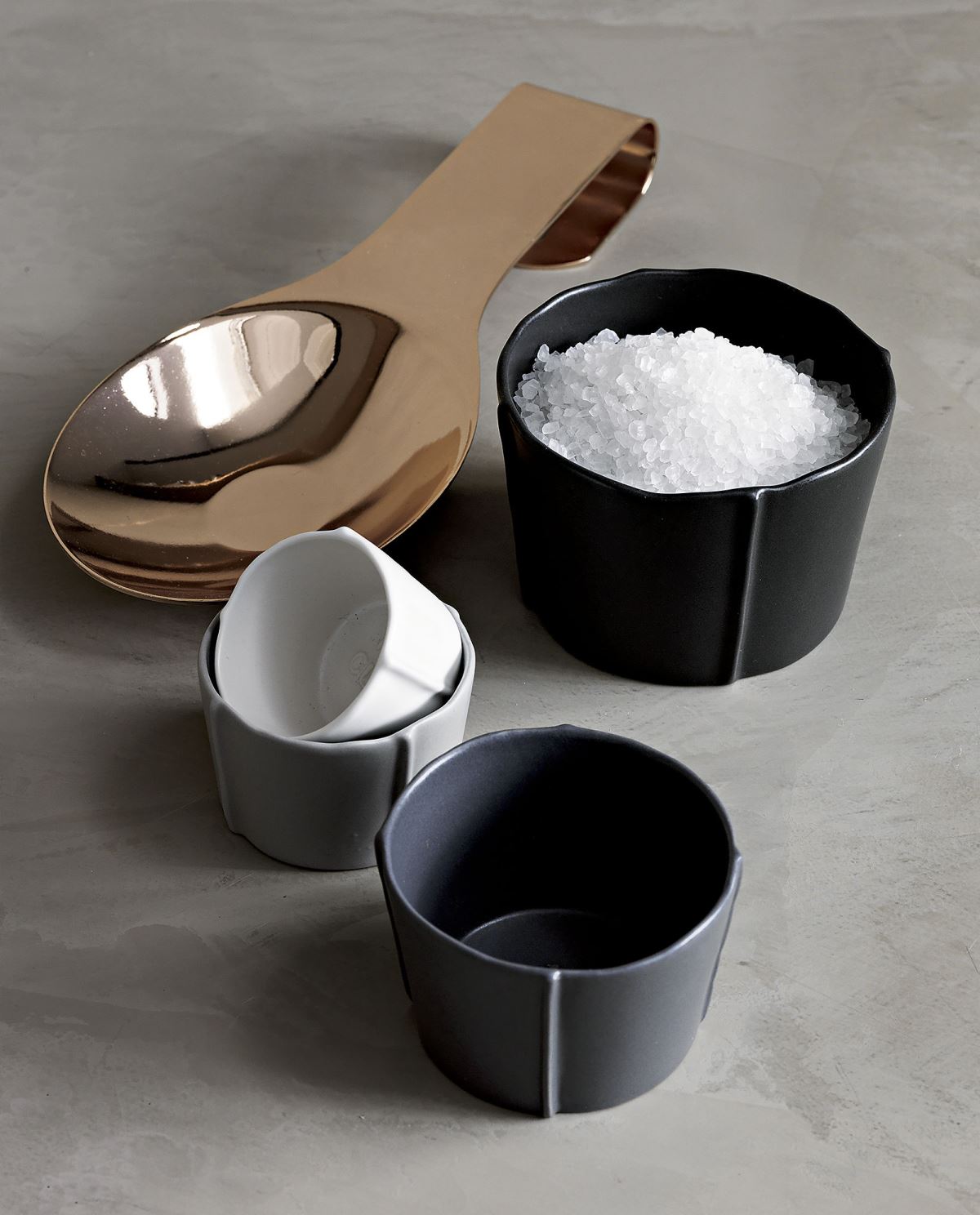 You can also top off your grey cabinetry with golden accents, as shown by this Acrylic Amber Cylinder Knob from CB2. While technically not a metal, it sure does provide a dose of honey-colored style for your cool-toned kitchen!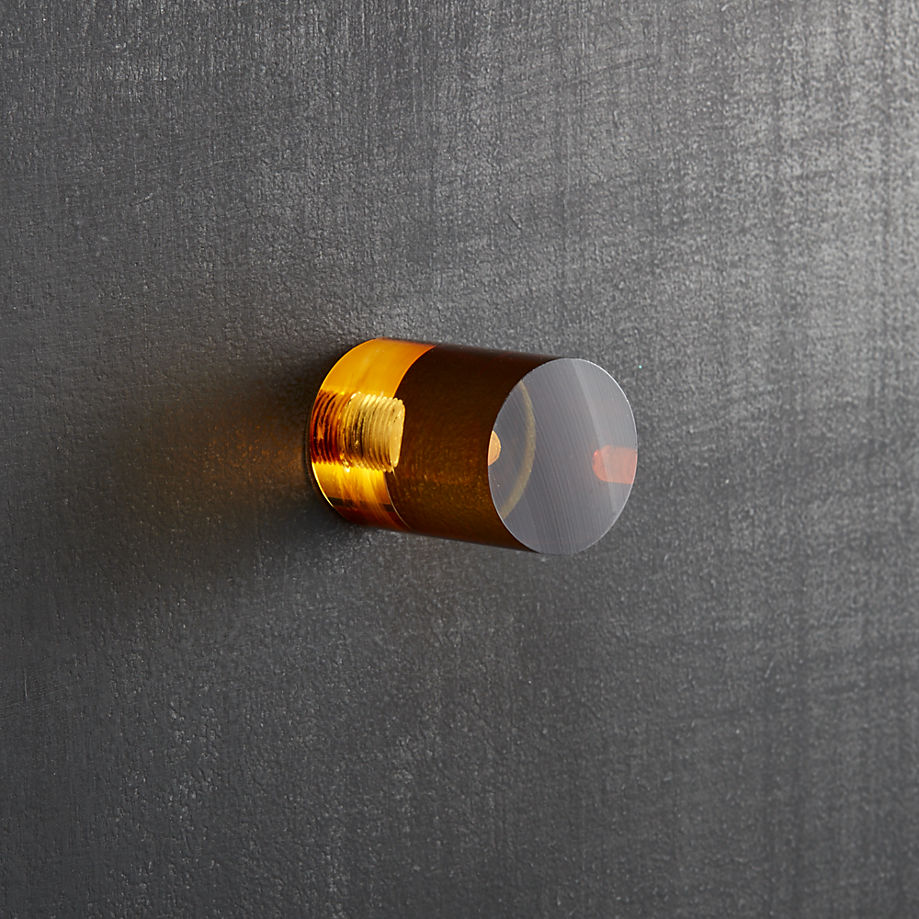 Need more proof that grey and gold are a match made in heaven? Let these Hexagon Pots from ferm LIVING put your mind at ease…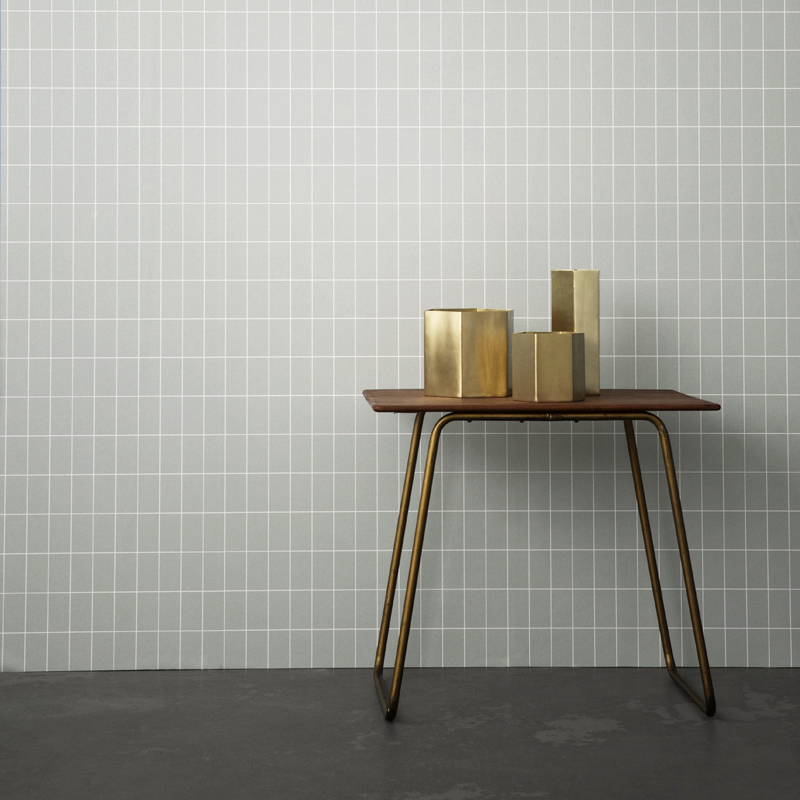 Last but not least, don't forget that you can create a "mixed metals" look through wallpaper. This Confetti Wallpaper in Grey from ferm LIVING celebrates the magic combination of rich grey and shimmering gold: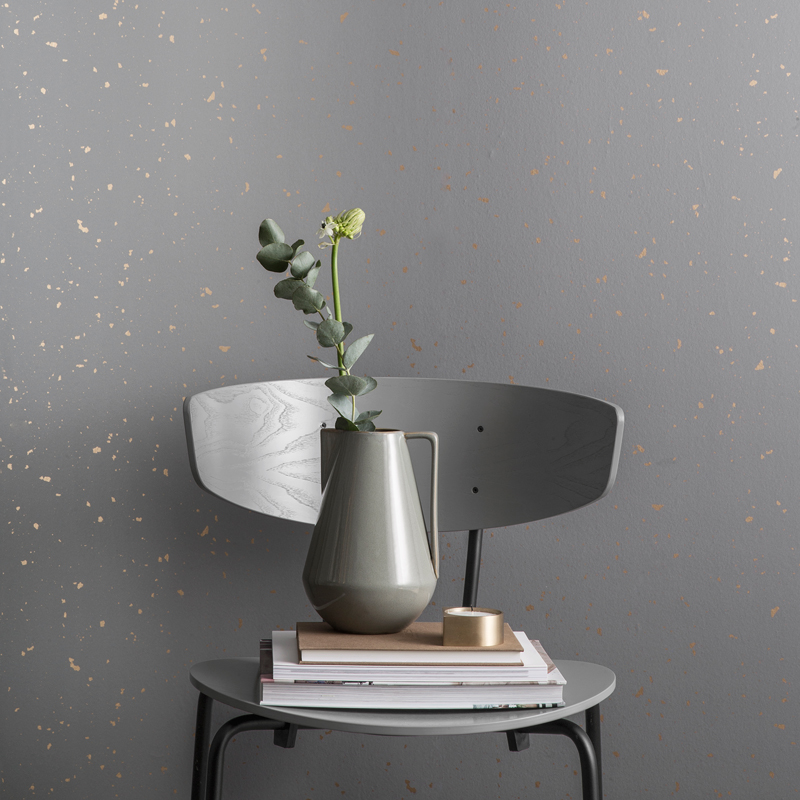 Warm-Toned Wood
Wooden furnishings and accents take on a deeper richness when set against a grey backdrop. Need proof? How about the kitchen of interior designer and lifestyle expert Athena Calderone of EyeSwoon? Note how wooden stools enhance the warm and cool tones of the room, looking quite at home in this chic grey space: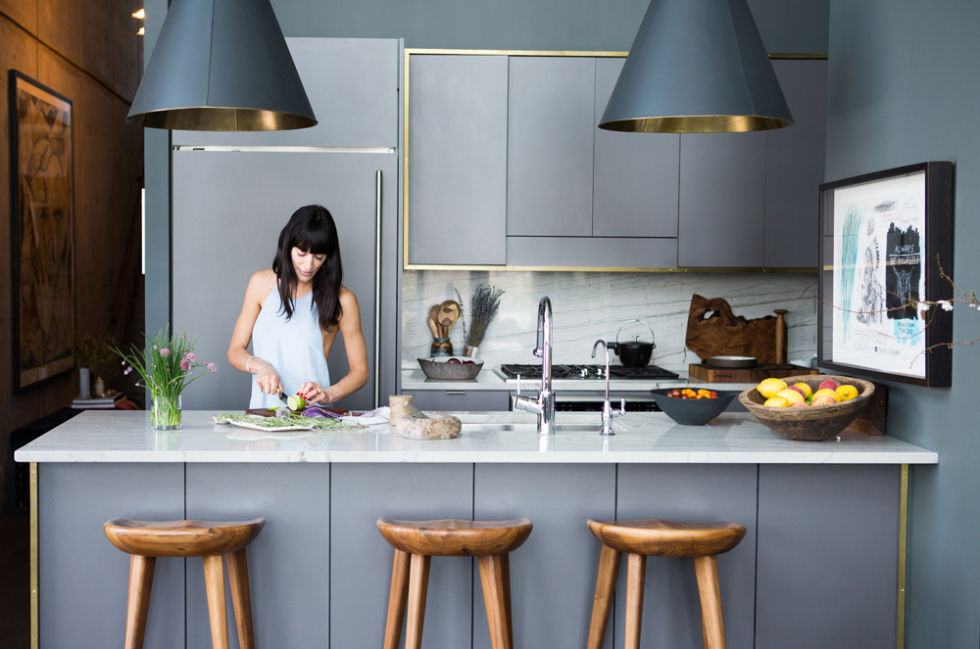 In this next vignette from CB2, wooden shelves showcase a range of glass and ceramic items: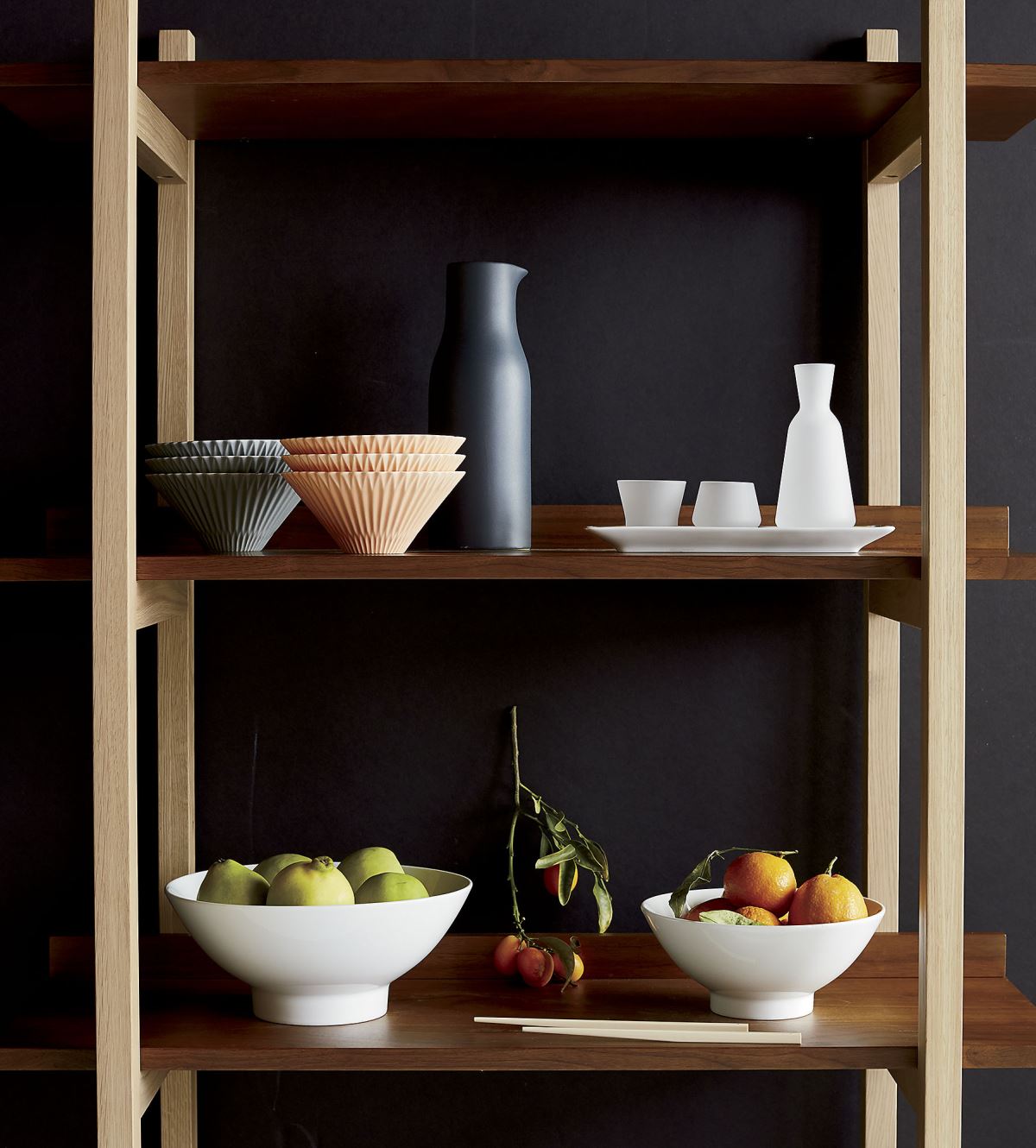 This product shot from Crate & Barrel (featuring a Le Creuset baking dish) reveals just how well deep grey and warm wood combine. The pop of white added by the dish perfectly offsets the deeper hues of the background: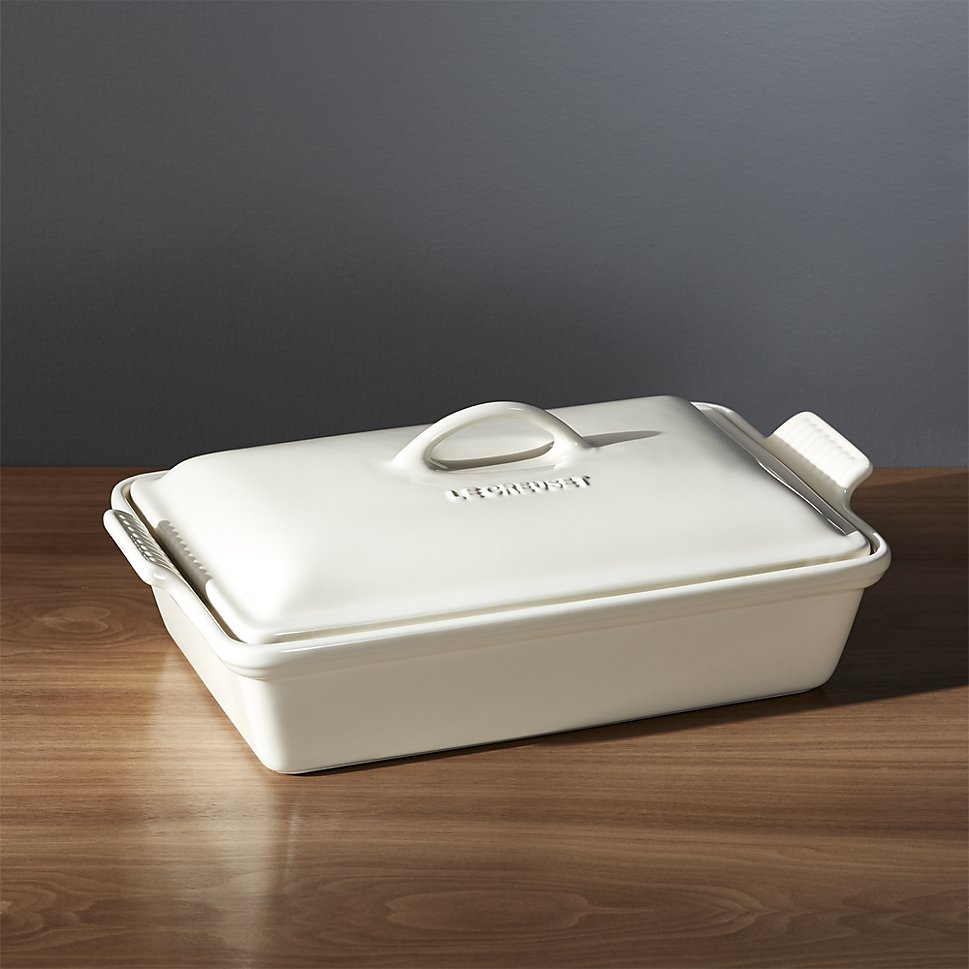 Also from Crate & Barrel, these Montana Acacia and Glass Jars are set against a backdrop of wood paneling and grey countertops. Earthy-modern style in full effect: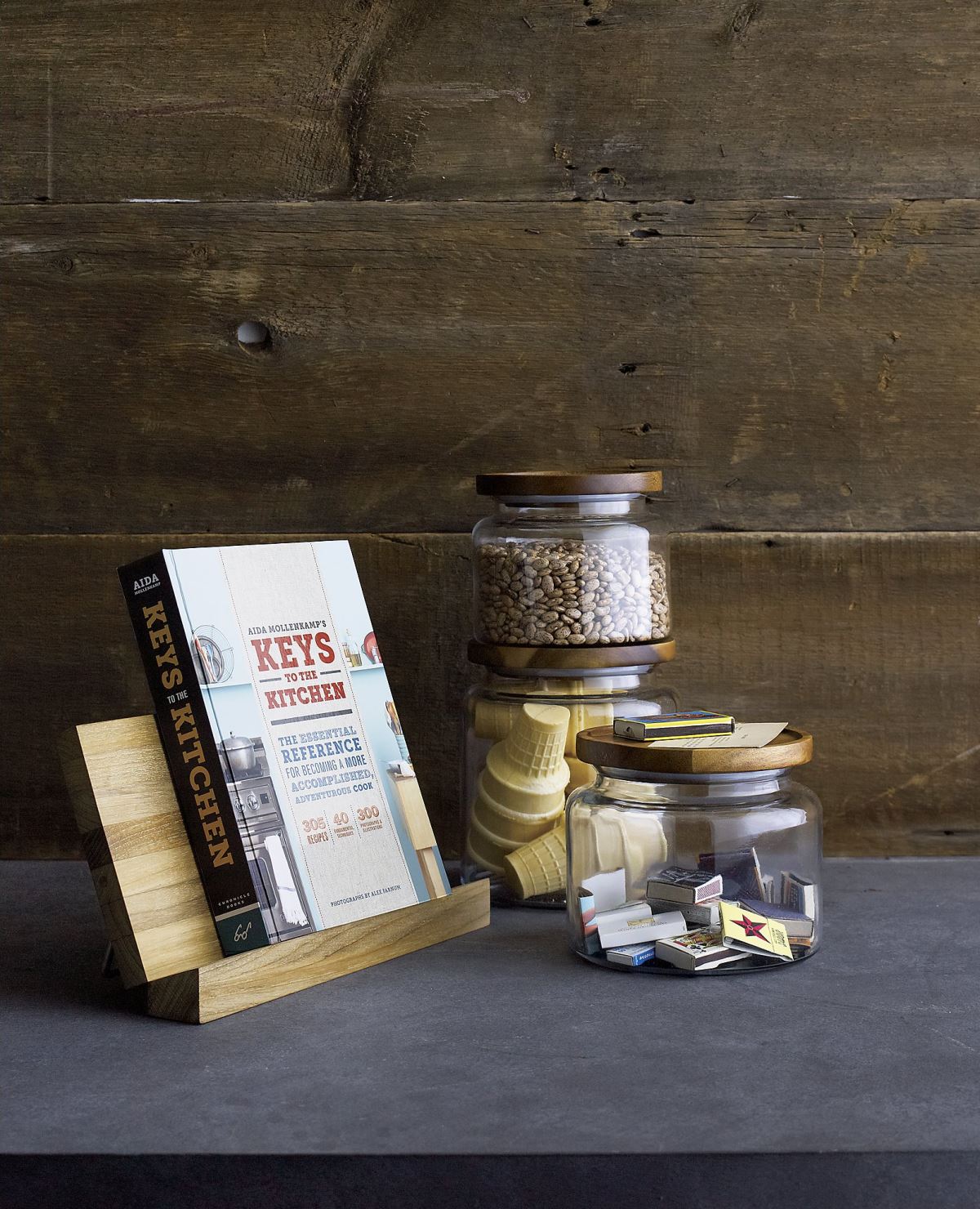 ferm LIVING has created a geometric trio of wooden trivets that lend an earthy modern feel to the kitchen. We think they pop against grey backdrops. The material of choice: oak. Below we see the trivets in all of their geo glory, including the Outline Trivet in Square: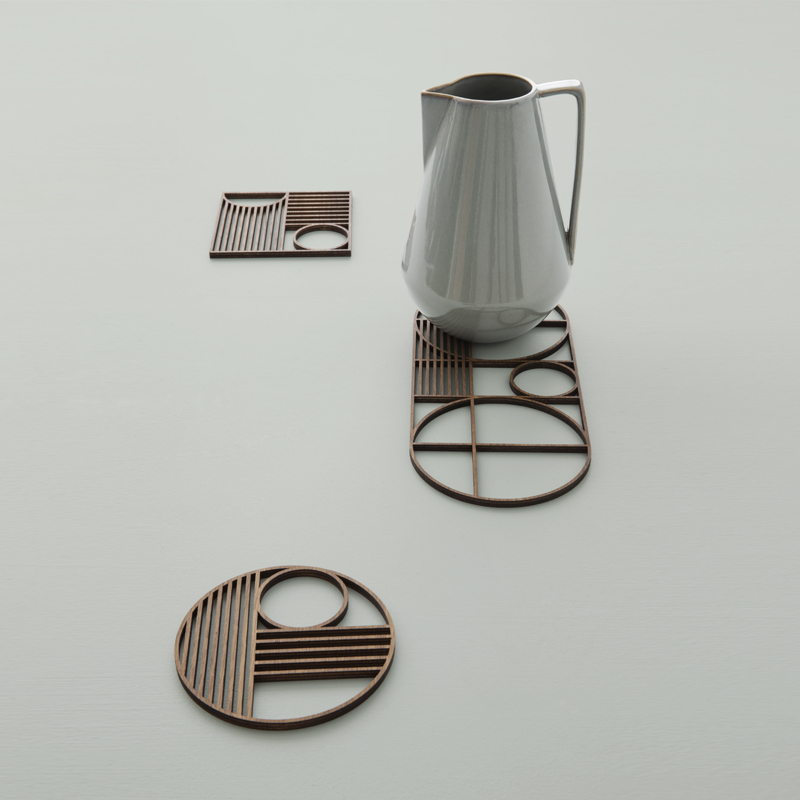 You can even add some grey and wood to your serveware, combining pieces such as a slate cheese board and this Set of 4 Draper Coasters from Crate & Barrel: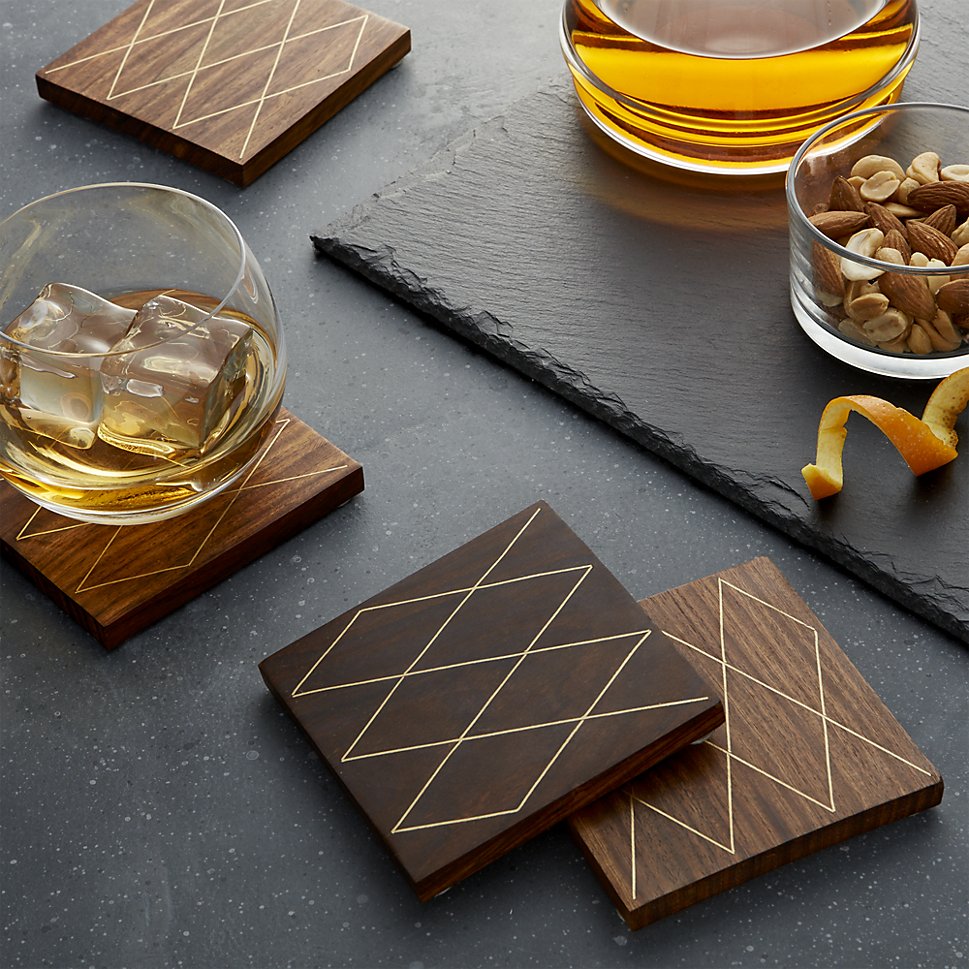 Marble Mania
While today's post is all about rich tones, sometimes a splash of white marble can provide a powerful contrast! CB2's Harlow Marble Mortar and Pestle is lovely enough to keep on display when not in use: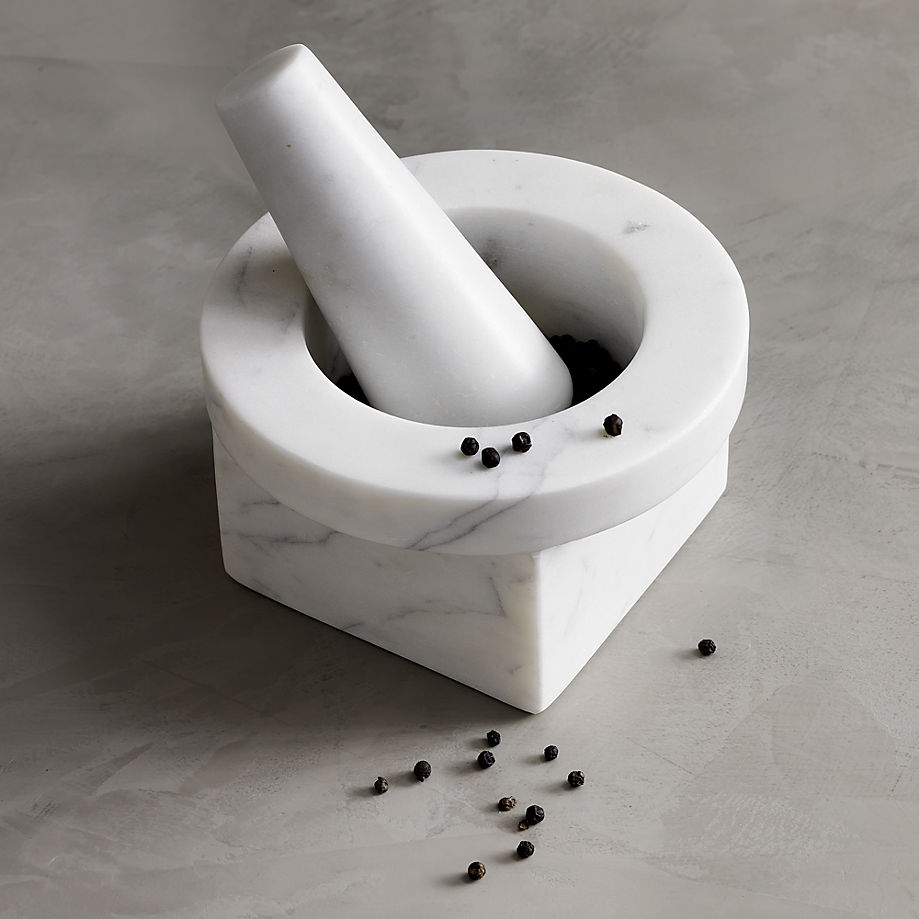 Longing for marble countertops but needing to stay in budget? Try displaying a marble tray or cheese board, such as Crate & Barrel's French Kitchen Marble Rectangle Tray: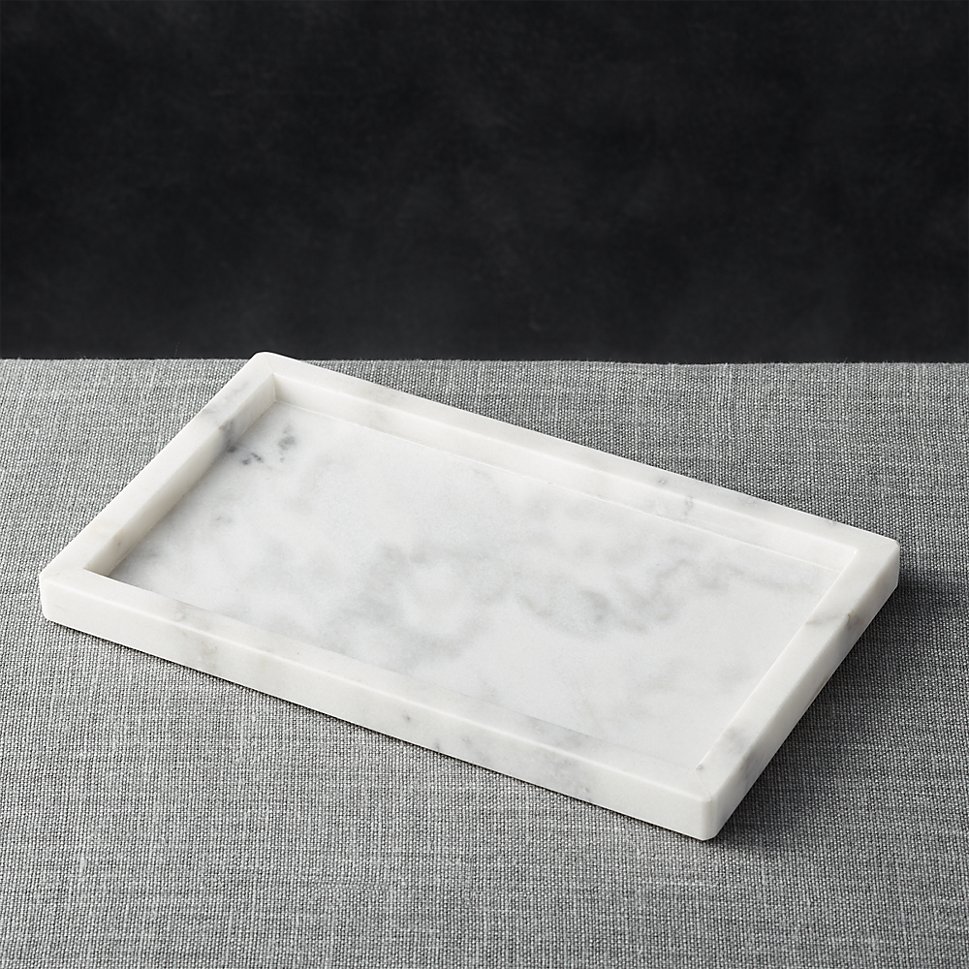 Since white marble often features grey veins, it's a natural fit for grey kitchens! Once again, we admire the kitchen of Athena Calderone. Check out those countertops! [image via 1stdibs]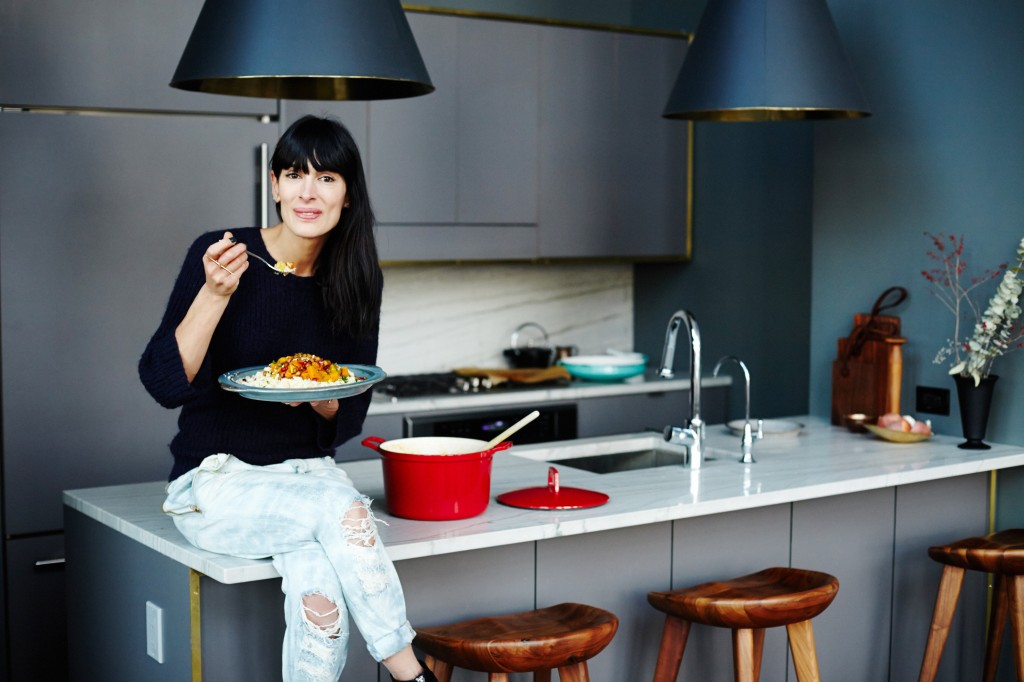 Sometimes the marble itself can provide a hefty dose of grey, as seen in this product photography from Crate & Barrel: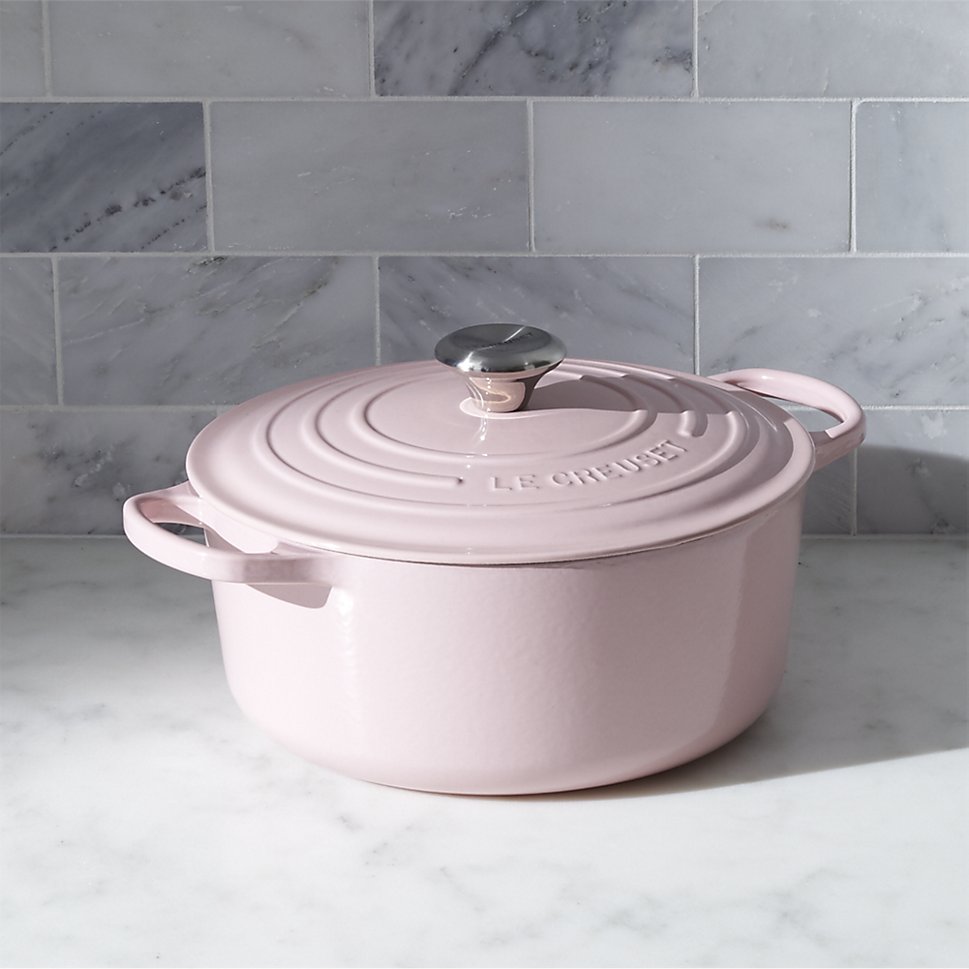 Here's one more image to leave you dreaming of a grey kitchen with warm accents…this time with a touch of black marble! [photo by Peter A. Sellar – Architectural Photographer via Houzz]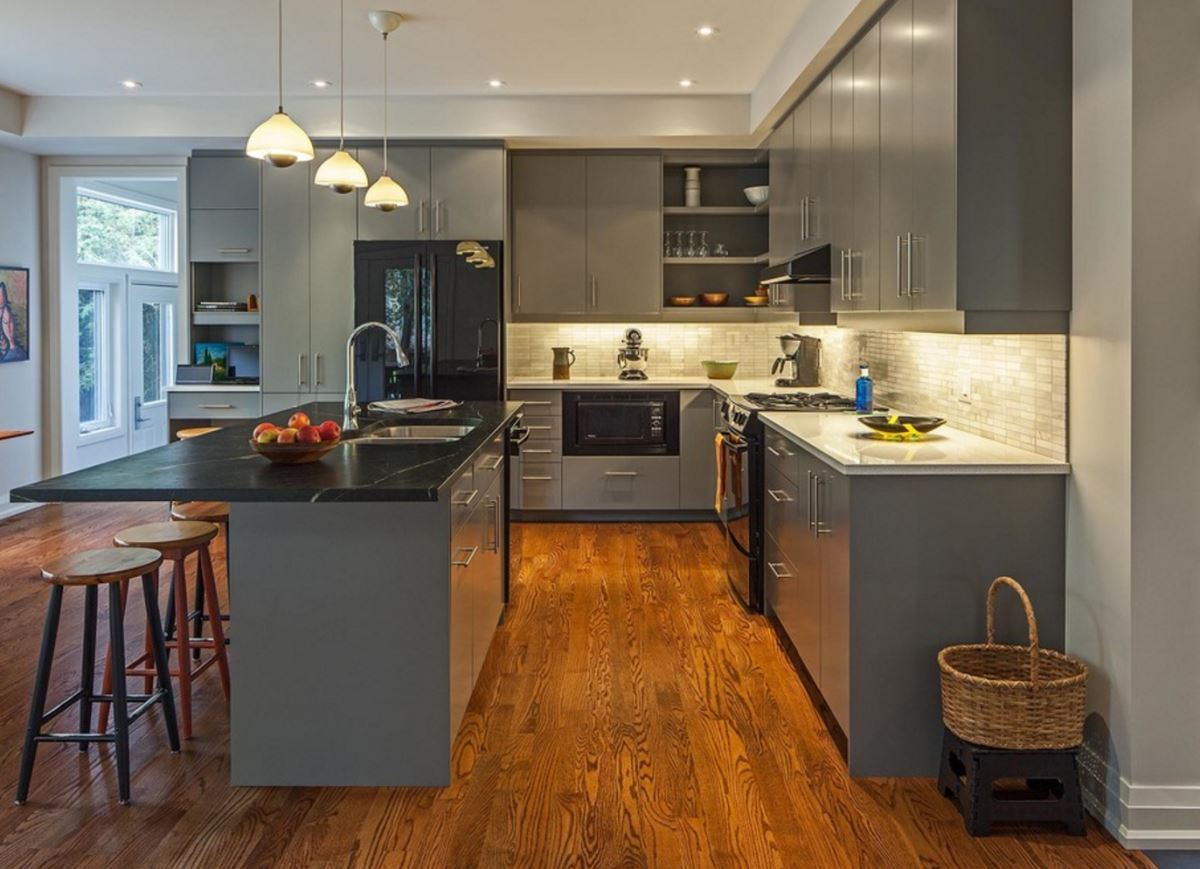 We hope this post has inspired you to mix it up in the kitchen. And we're not just talking about the food! Happy Decorating!
You're reading Chic Design Ideas for a Grey Kitchen, originally posted on Decoist. If you enjoyed this post, be sure to follow Decoist on Twitter, Facebook and Pinterest.