The kitchen is heart and soul of the house. It is the place for much more than just preparation of meals. It is a gathering spot for the entire family. In modern homes with an open plan living, the kitchen brings families together. Add a breakfast counter and there is bound to be no shortage of activity before and after work each day. It makes sense then to give the kitchen a bit of extra attention. This needs to happen both in terms of aesthetics and ergonomics. But in contemporary urban homes where space is limited, a large kitchen often forces you to compromise on other rooms. We intend to get around this conundrum using vertical space and the mezzanine level!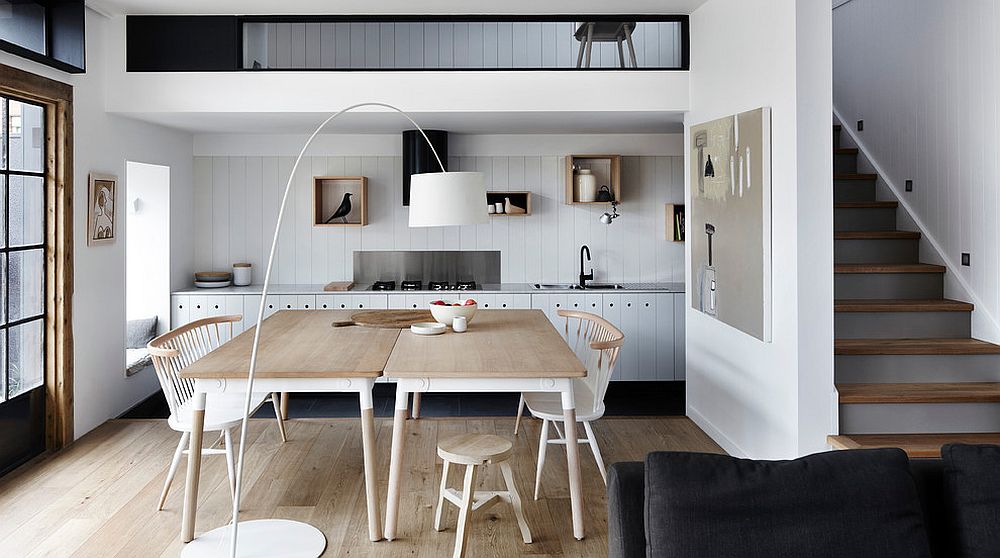 Kitchens under the mezzanine come with a wide range of advantages that are both spatial and visual. The space above the kitchen that is otherwise wasted can now be used as an additional bedroom. It can also be turned into a home library, guest space, playroom or just a home office that allows you to keep an eye on kids as they spend time below. Mezzanines above the kitchen are obviously possible only with adequate vertical room. Here is a look at the best kitchens under a mezzanine –
Kitchens for the Contemporary Home
Even in the contemporary home, there is ample roof for the kitchen under the mezzanine. It is all about creating a kitchen with a low ceiling and still preserving the sense of spaciousness by integrating it with the living area. Since the kitchen is not completely walled-off from the living area or dining, you will not feel claustrophobic in here. Yet, the low ceiling with the mezzanine above delineates the area in a seamless and elegant fashion. Make sure though that you have multiple layers of lighting and a large window to drive away any lingering darkness here.
RELATED: Think Vertical: Space-Savvy Kitchen and Mezzanine in Small Barcelona Apartment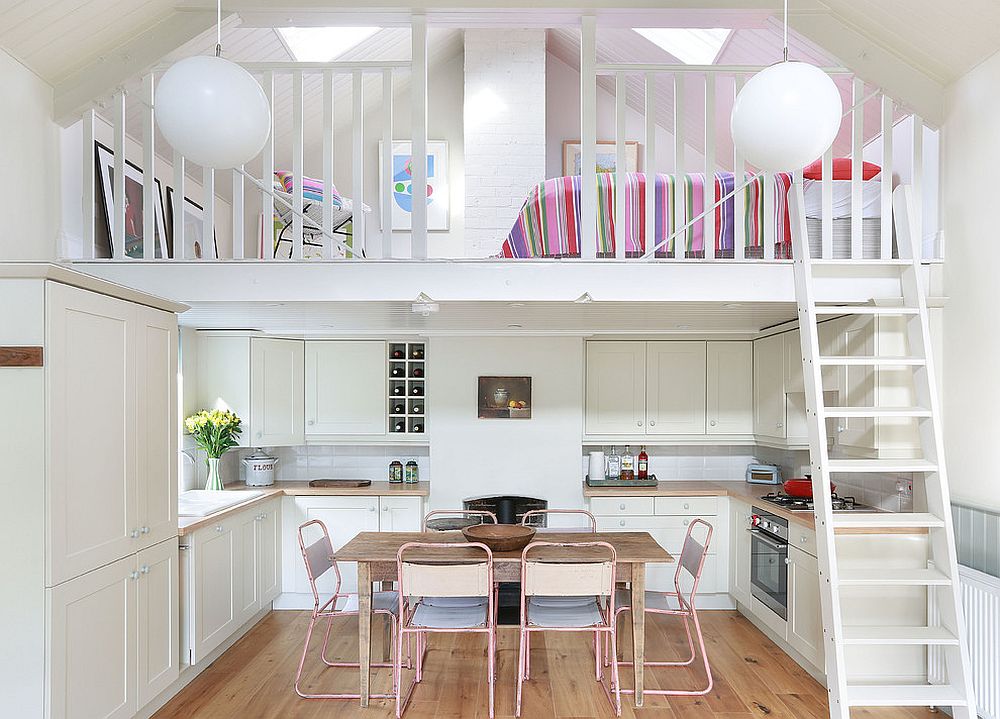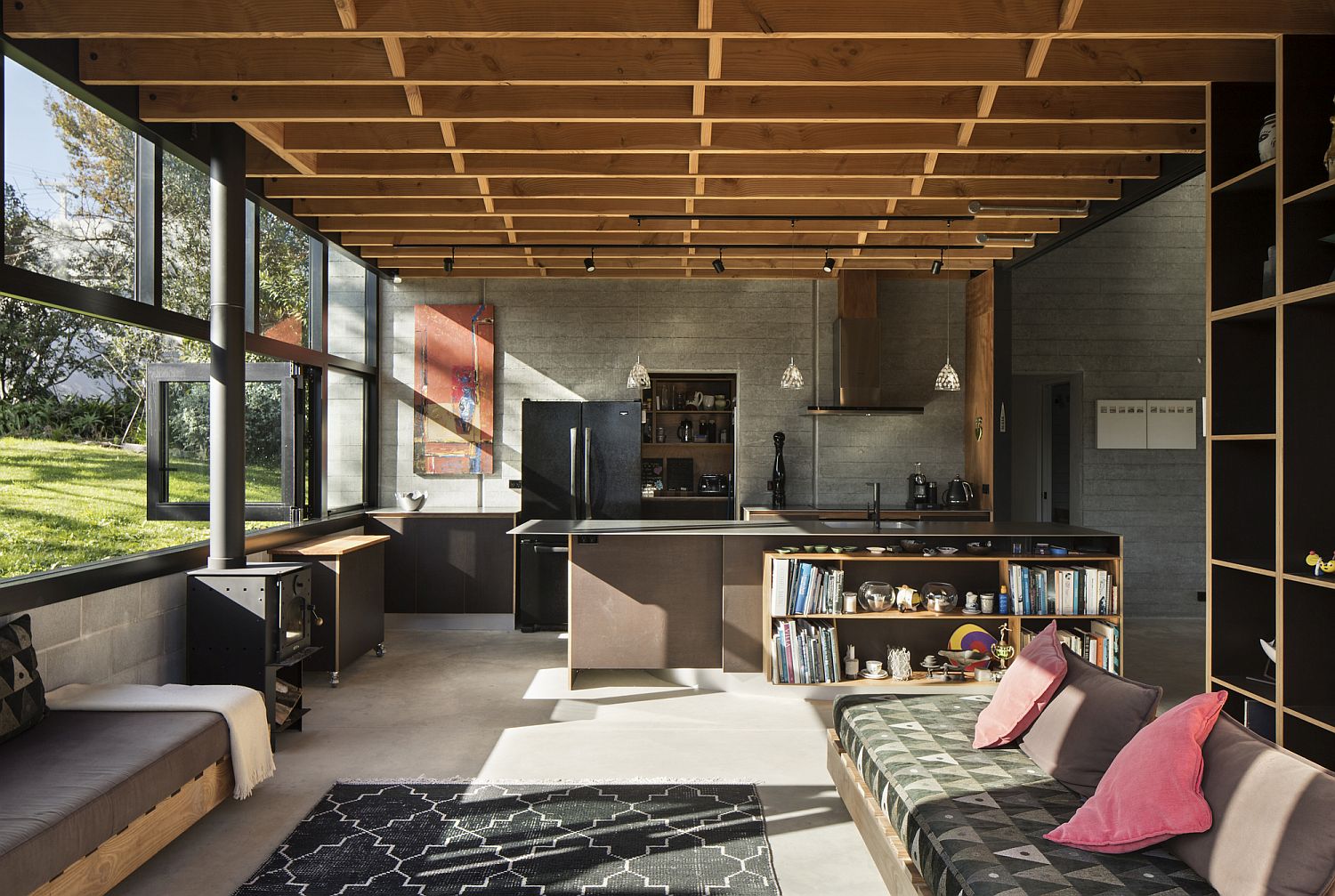 The small mezzanine above also provides space for pendant and accent lighting and it turns the otherwise sweepingly large kitchen into a meaningful and cozy setting. Do stay away from bright colors and multiple hues to reduce visual fragmentation.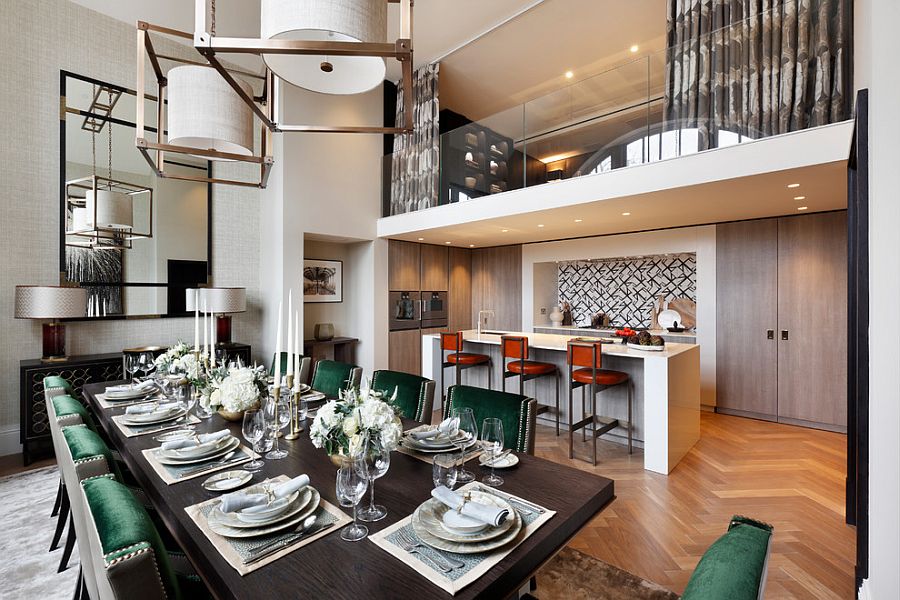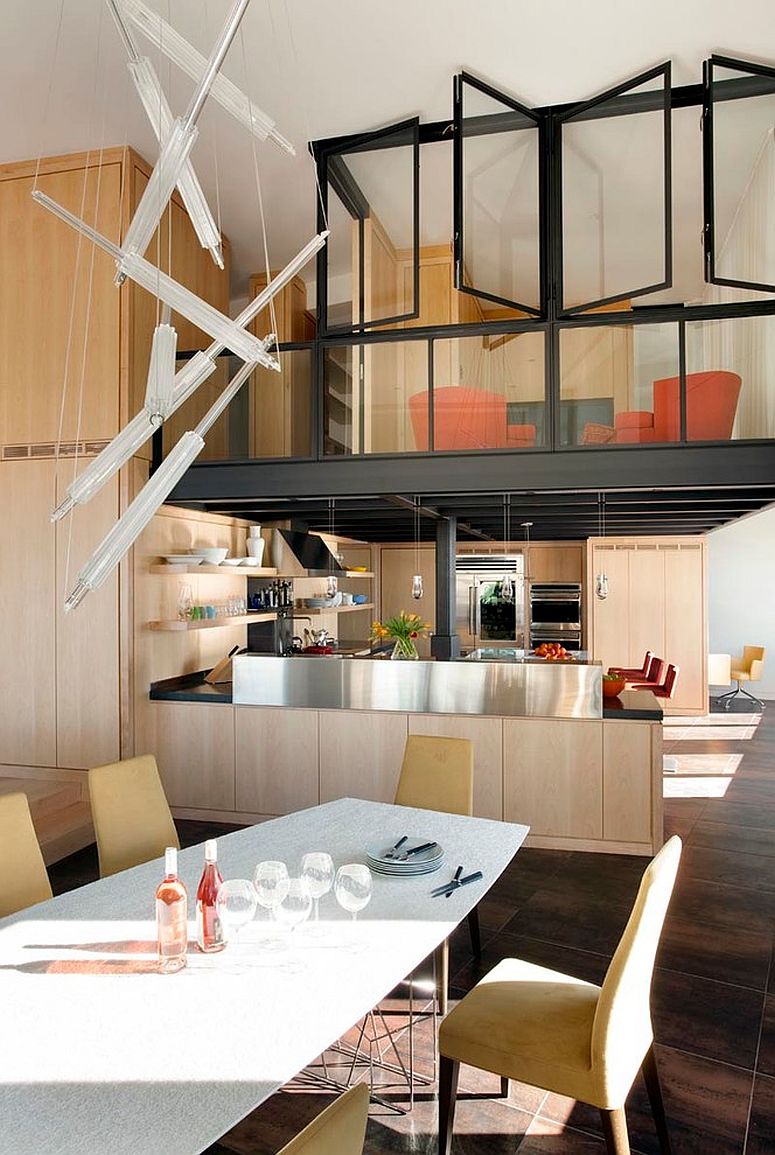 Old Structures with Ample Vertical Space
Adaptive reuse of old structures ranging from discarded warehouses and abandoned industrial buildings to churches and shopping venues have given a whole new direction to home design in recent times. It goes without saying that the remnants of these once commercial spaces offer a shell that is blessed with plenty of vertical room. A kitchen under the mezzanine level makes plenty of sense here. Instead of diving the grand, double-height buildings into two different floors, an open plan with mezzanine preserves the spectacular interior in all its cheerful splendor while aiding in proper ventilation.
RELATED: Fabulous Italian Kitchens Unravel Space-Savvy Design Solutions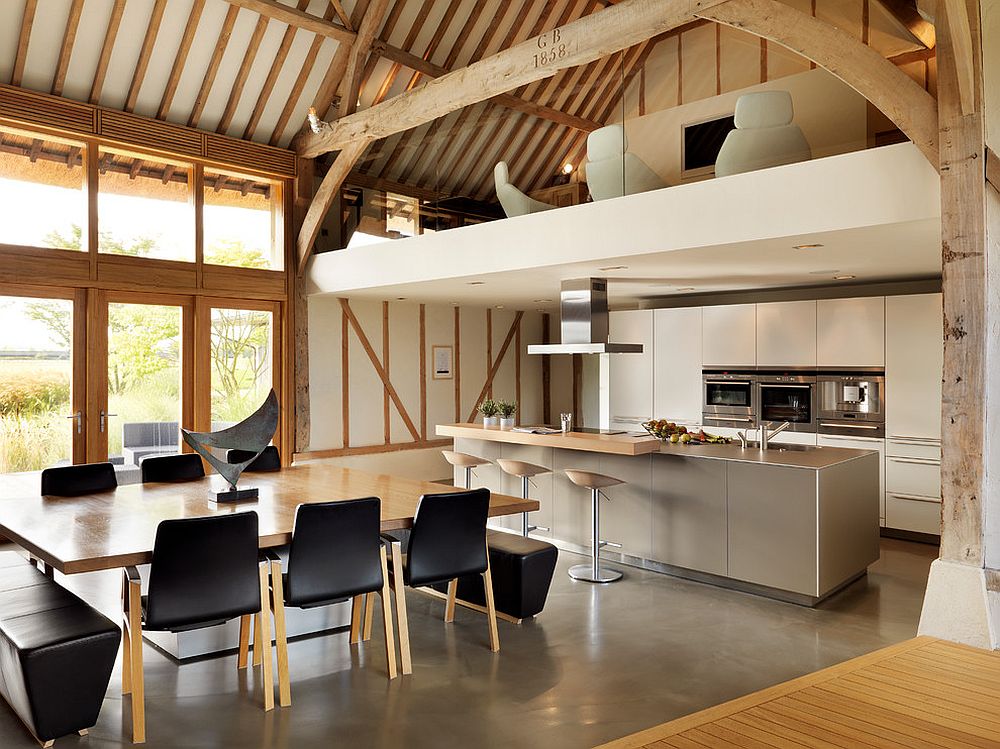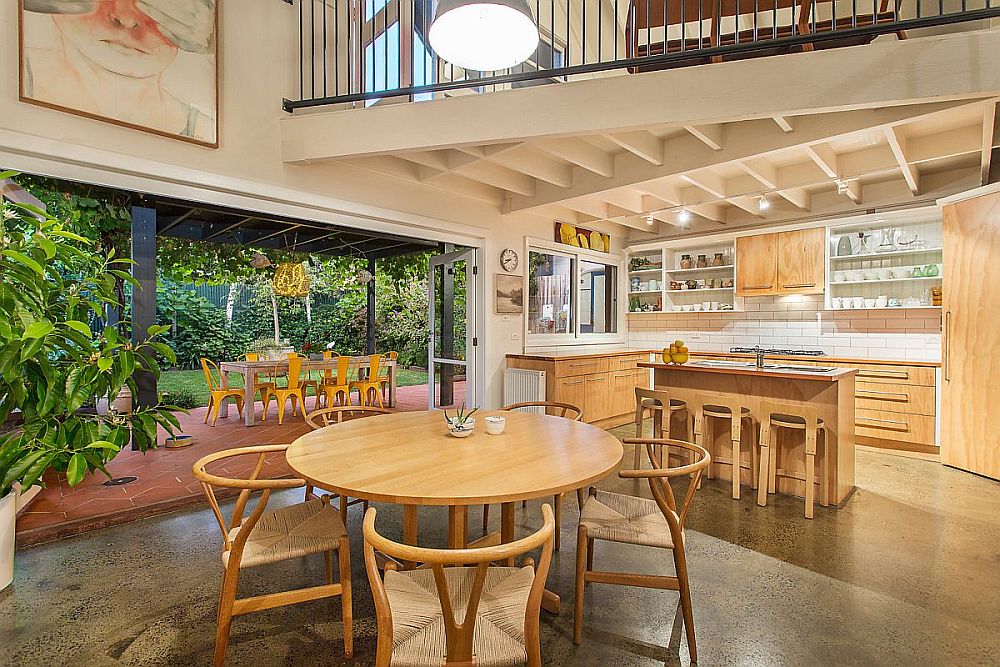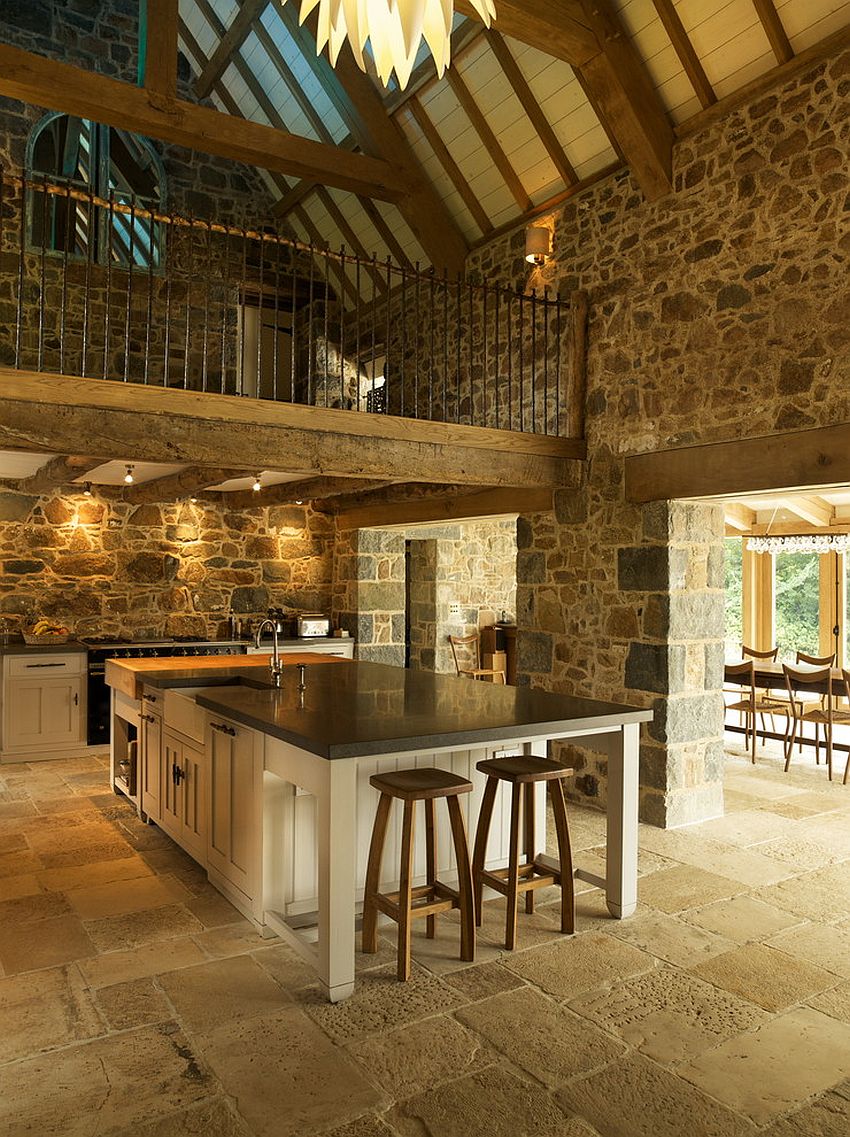 Working with Versatile Styles
A kitchen under the mezzanine does not crap your style. You can have a kitchen with a style that complements one used in the living area (as is often the case) or even opt for something totally tangential. An eclectic blend of styles is a dash harder to pull off. But it still works beautifully when done right. White is the most preferred backdrop and backsplash hue in these kitchens, but a bit of blue can give them a coastal tinge. Wooden accents add rustic, farmhouse or Scandinavian allure depending on their finish and tone while metallics enliven these space-conscious delights.
RELATED: Mezzanine-Level Bedroom Adds Extra Space to Small Kiev Apartment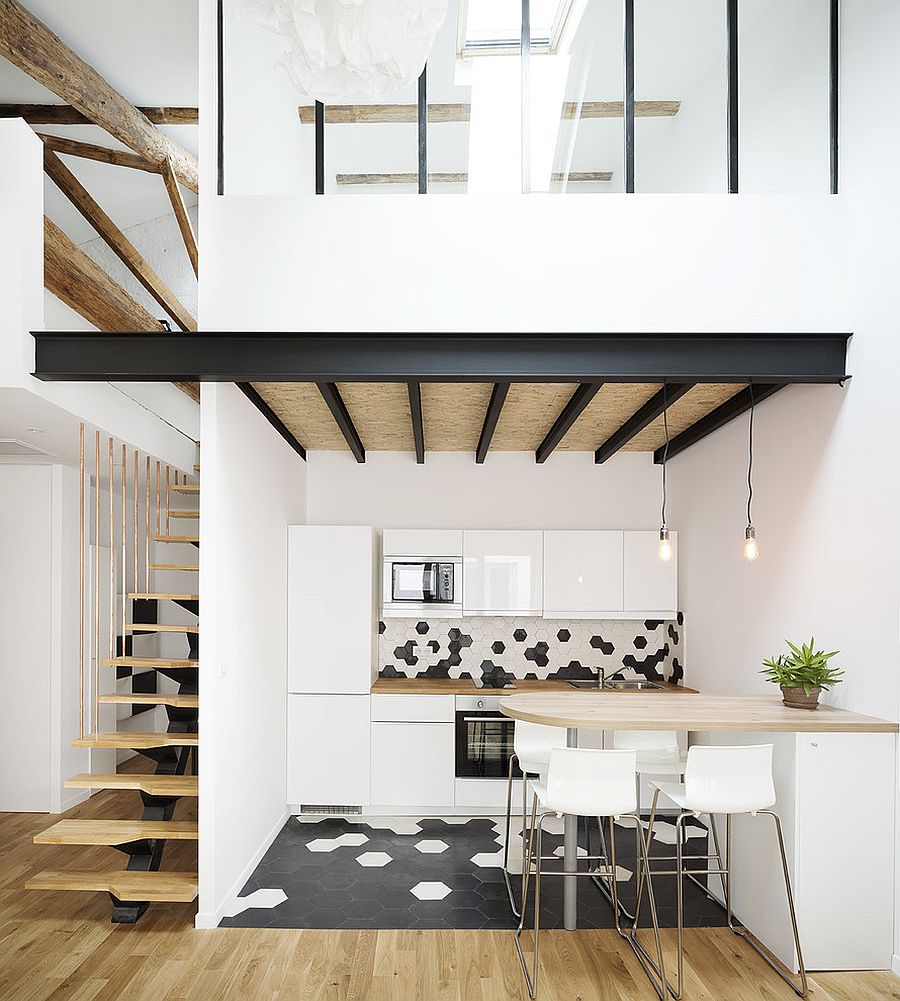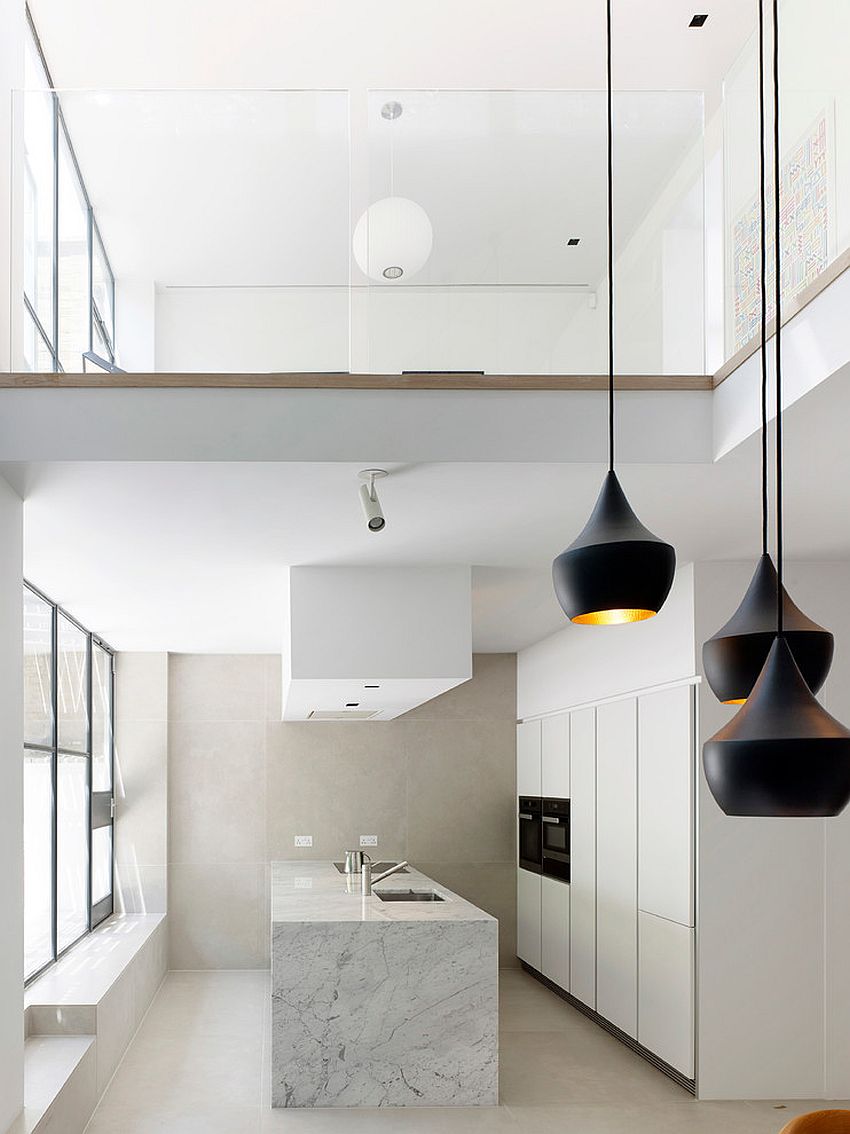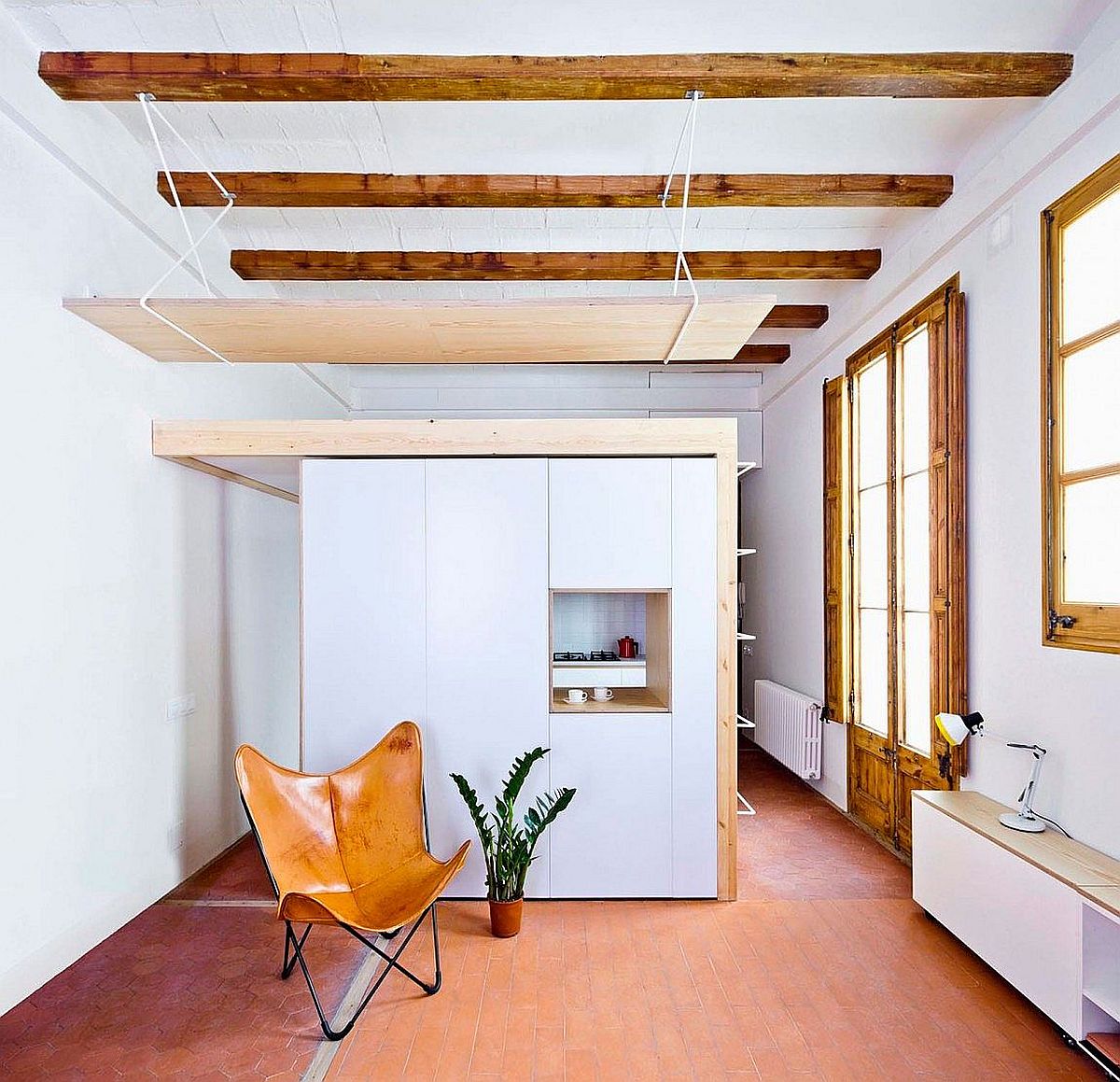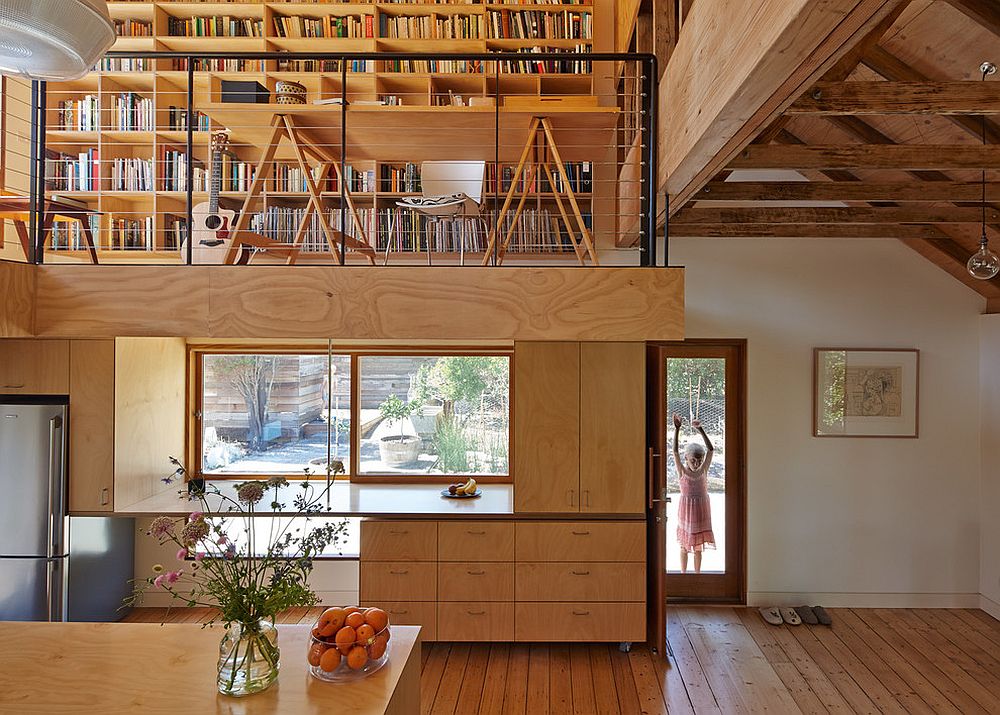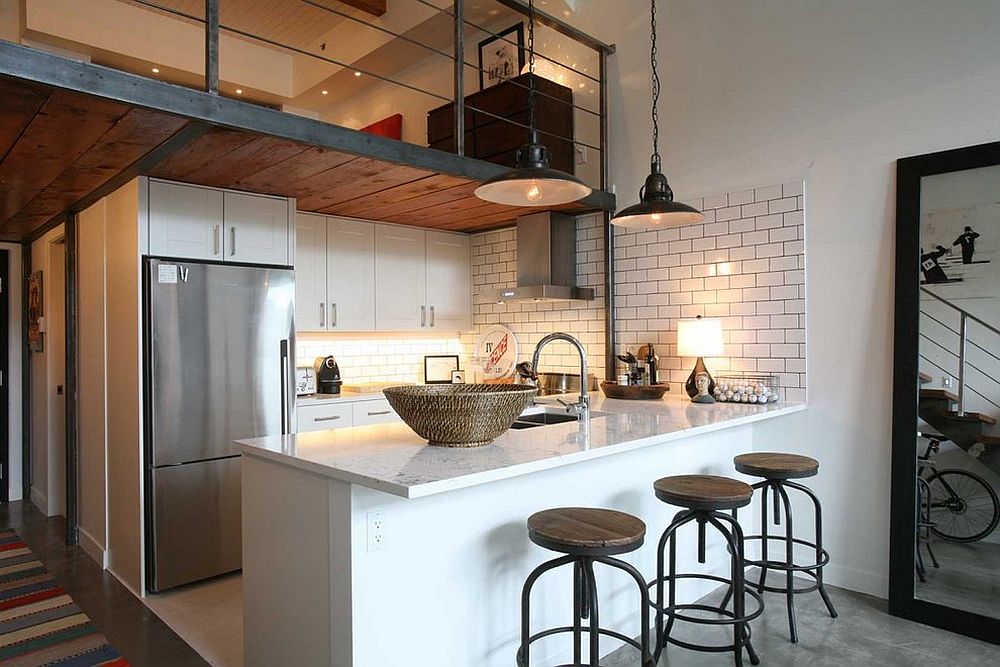 You're reading A Sheltered Presence: Best Kitchens under a Mezzanine for a Space-Savvy Home, originally posted on Decoist. If you enjoyed this post, be sure to follow Decoist on Twitter, Facebook and Pinterest.