Kitchen is the heart of every home and while those sparkling kitchens in catalogs and magazines look absolutely amazing, most of us simply are not blessed enough with all that space and pizazz! This means an endless struggle to keep the small kitchen clutter-free and constant search for space-savvy solutions that create a more organized space. This is where DIY storage ideas can come in pretty handy. Homemade kitchen shelving and cabinets offer multiple advantages that go way beyond store-bought décor. You can craft DIY kitchen storage units that perfectly fit into the style, theme and available space of your kitchen and do so on a budget!
DIY Kitchen storage and shelving ideas come in wide range of shapes sizes and everything and anything can be used to craft them. Some enable you to upcycle materials in your own home others require just a trip to the local hardware store. No matter what you want, it is simplicity, efficiency and style become the underlying theme of each of these wonderful DIYs… Enjoy –
Hang em' in Style!
Floor space is obviously at a very high premium in the small kitchen and it takes plenty of reorganizing to even fit your DIY standalone shelving unit in the already congested space. The best solution is obviously to think vertical and use the available walls pace to the hilt. A DIY pegboard for the kitchen is a perfect way to get this done and there are an endless array of possibilities that can be created using the simple pegboard. A wiry utensil rack is the next best option as it reduces visual fragmentation and can disappear into the backdrop with ease.
RELATED: Kitchen Storage Ideas: Organize Drawers & Pullout Pantries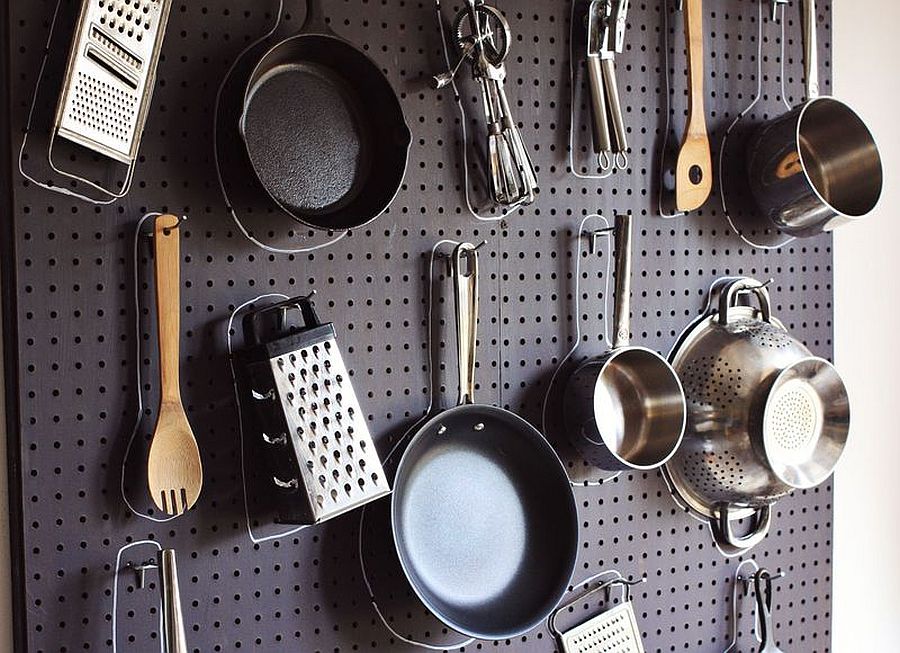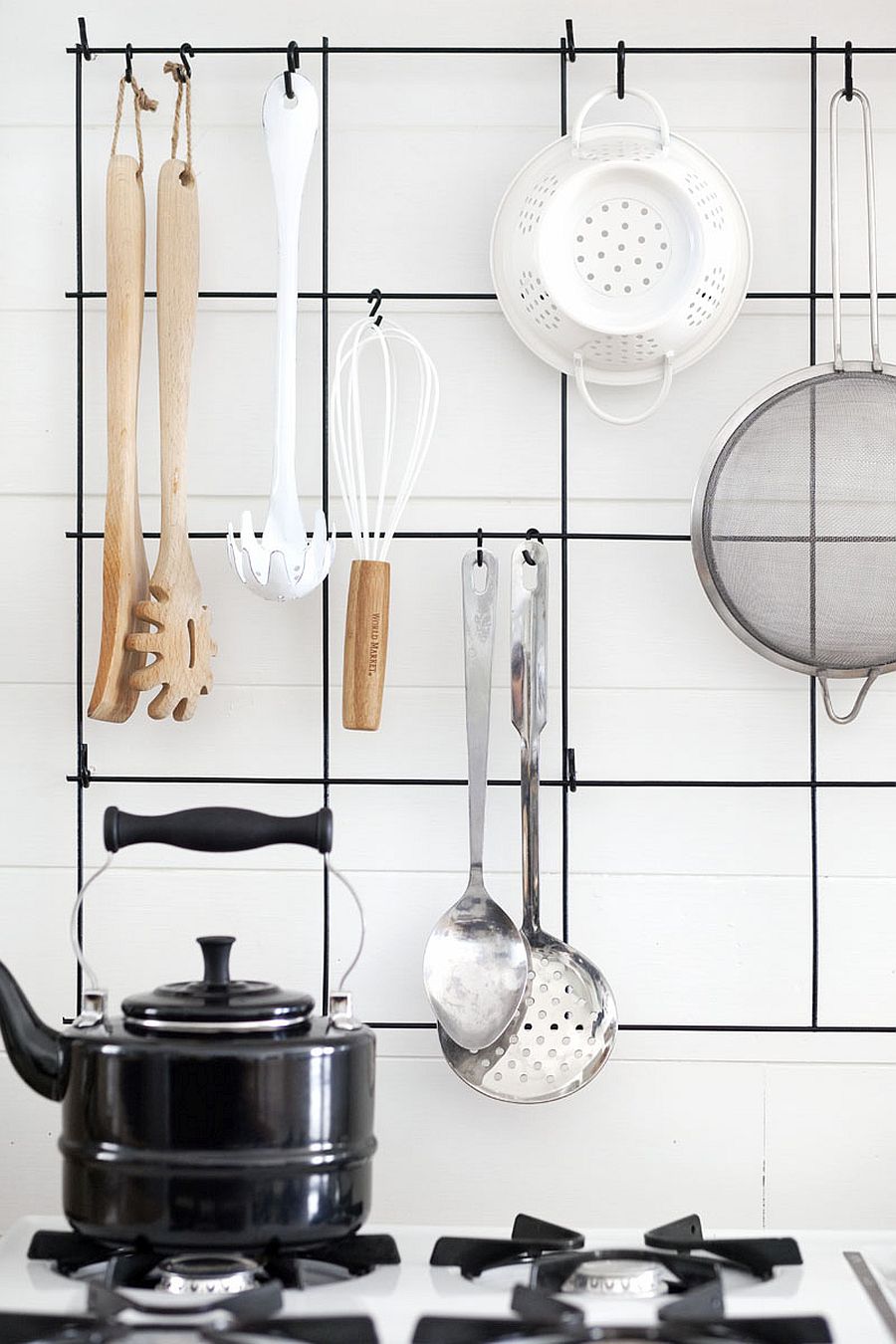 It is amazing how some paint can turn an old door into a lovely kitchen organizer that stands on its own with ease. It seems casual, chic and even a touch rustic and adds textural charm to the modern kitchen full of polished surfaces. A chalkboard cabinet door is another trendy idea that combines the practicality of a chalkboard surface with hooks and pockets that allow you to tuck away kitchen utensils.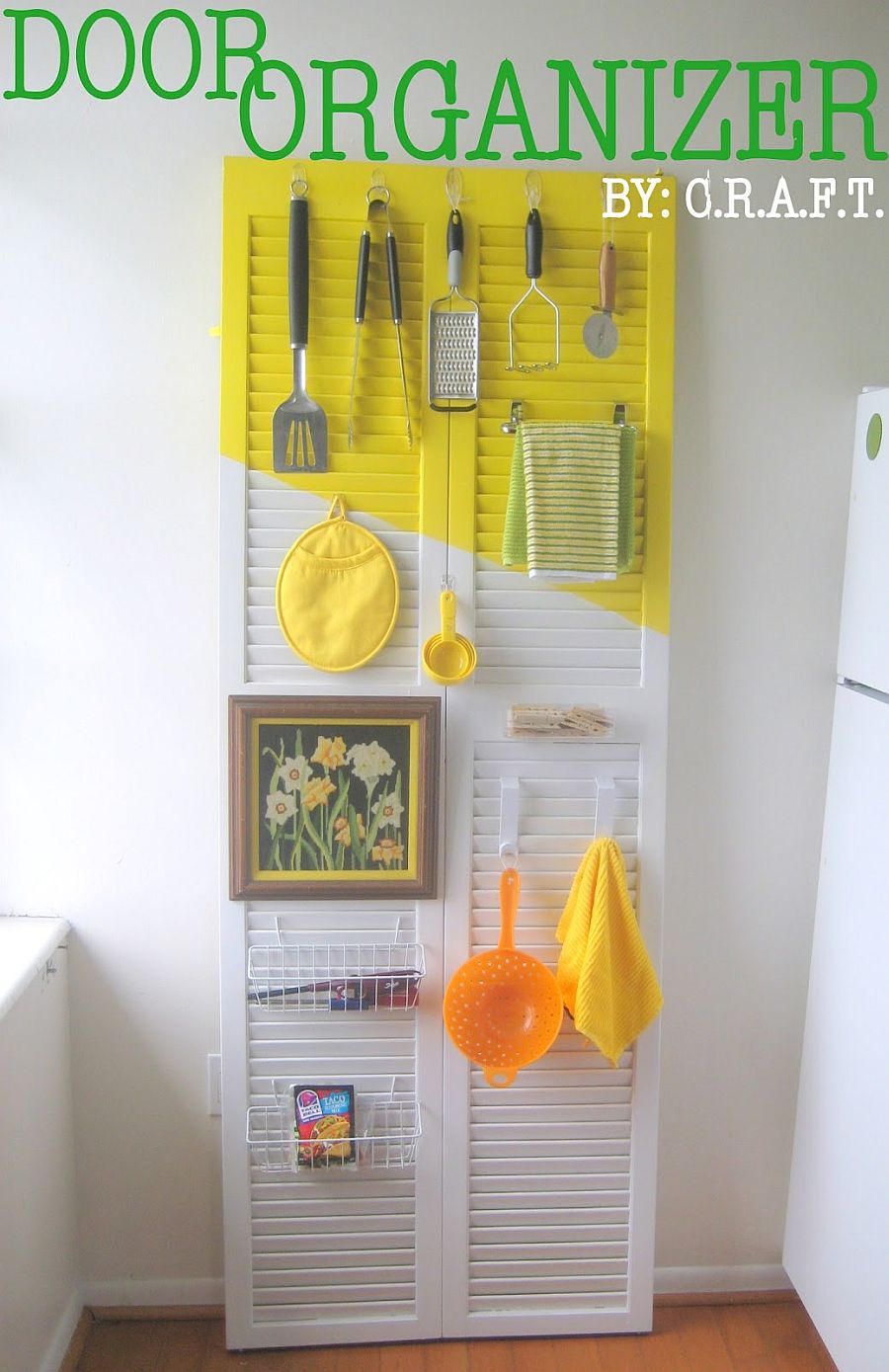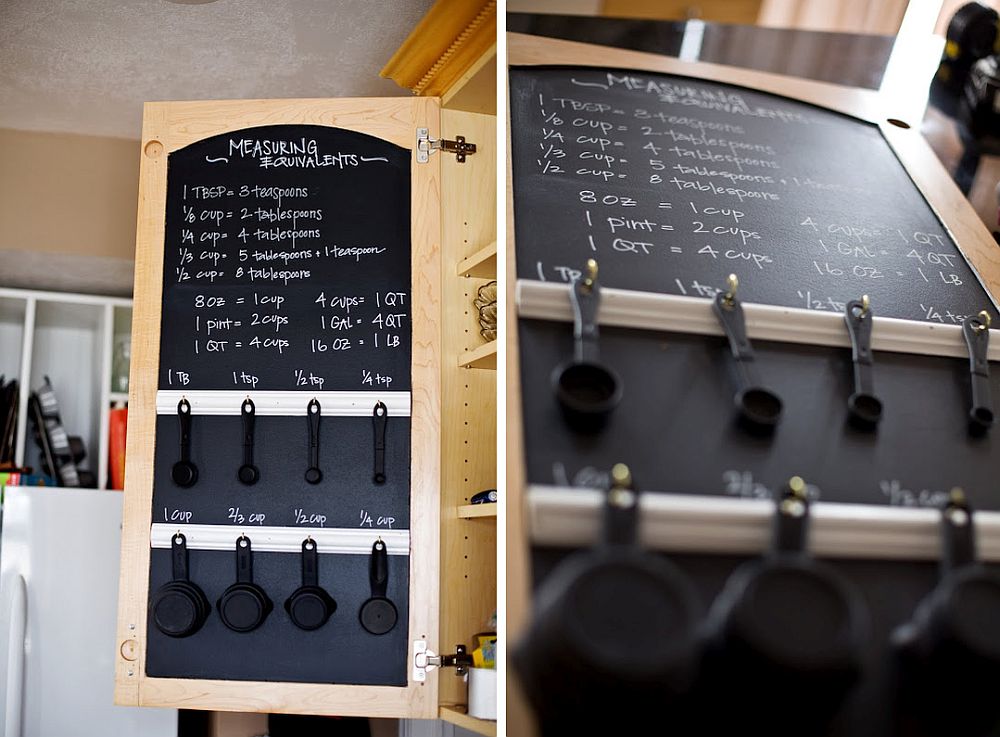 DIY Ideas for Kitchen Racks
Need some space for all those jars, dishware, pots and pans? You are not alone when it comes to struggling to find space for your sparkly new kitchenware. Wiry DIY shelves that gently float above the kitchen counter and offer space for everything from small herb garden to series of Mason jars is a stylish and nifty option. Plastic boxes for the pantry also present a simple organizational solution without being too hard on your purse strings and you can reuse these boxes in the kids' room or bedroom as well when you get a more permeant pantry upgrade.
RELATED: Trendy Contemporary Kitchen With Sizzling Style And Savvy Storage Space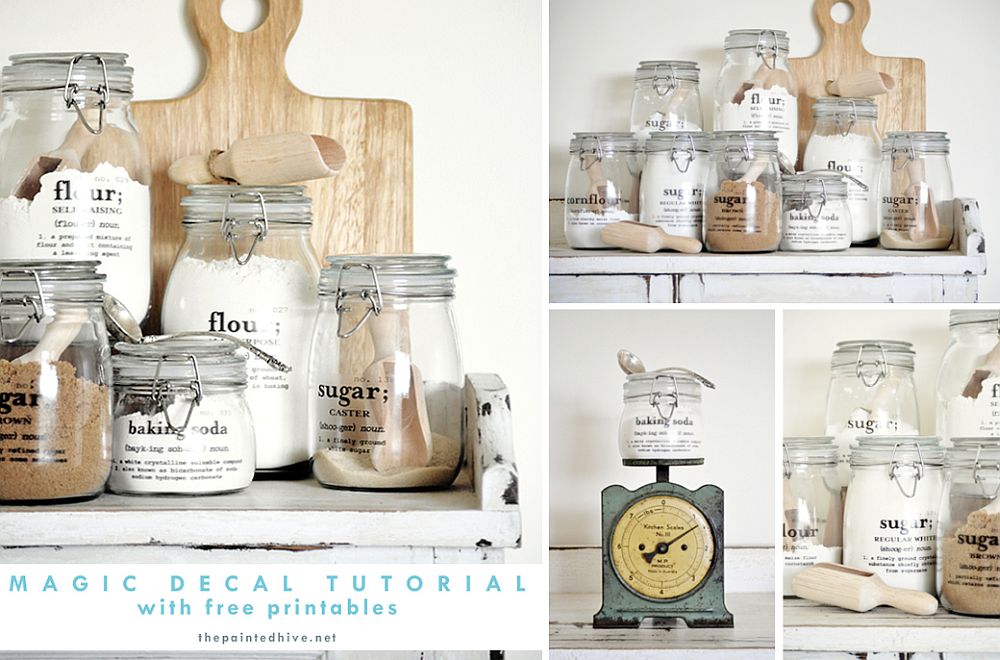 The idea of turning thrift store finds like the silver plated casserole trays into efficient kitchen shelving is undoubtedly a stroke of genius! This DIY works with a wide range of materials and trays and demands barely a few hours of your weekend. Be it simple wire and nails hanging system or something far more striking like the casserole tray shelving, it is your kitchen style, storage needs and crafting skills that should dictate the project of your choice.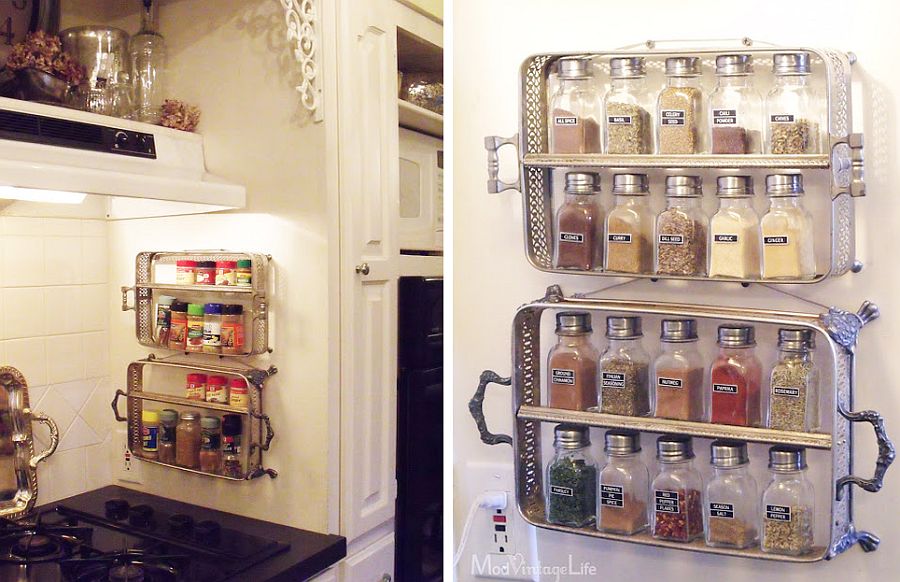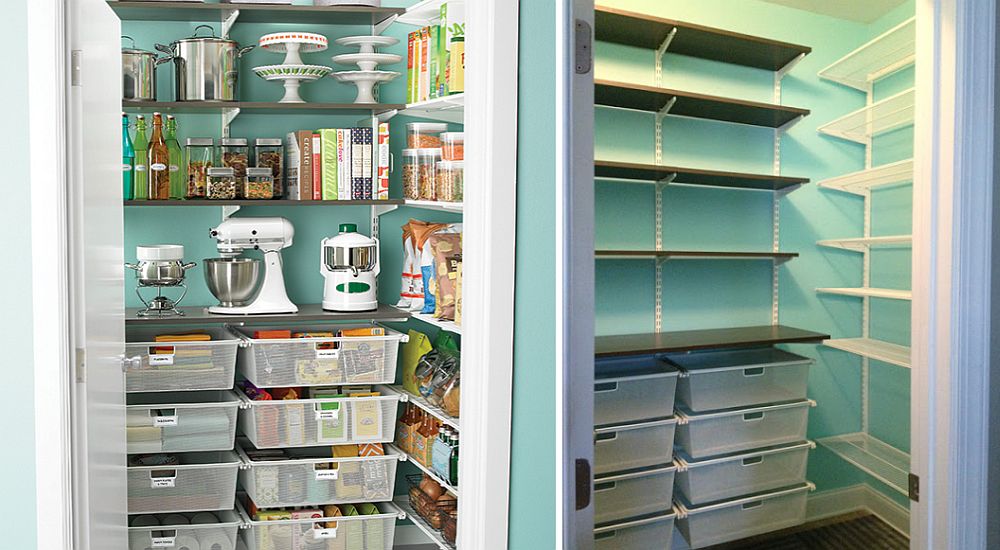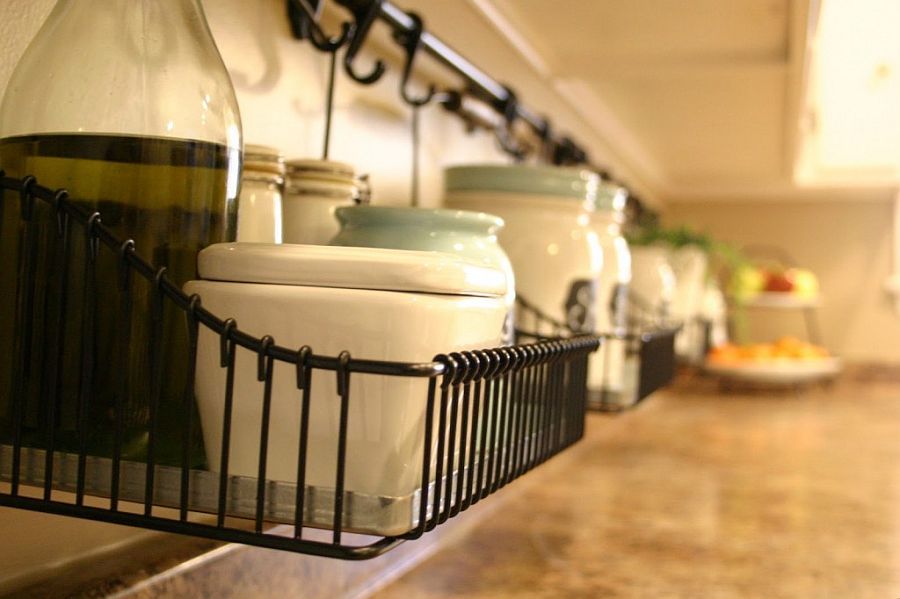 DIY Wine Racks
Maybe a wine rack is what you need to complete your kitchen. Even if you do not use these wine racks to store those frugal, intoxicating delights, you can still use them as lovely displays that bring something different to the kitchen. Whether you love the rustic wine rack in wood from Shanty2Chic or something far more contemporary like the wine rack crafted from old coffee cans, you are bound to give the kitchen a stylish and elegant focal point.
RELATED: Kitchen Storage Solutions for Easy Organization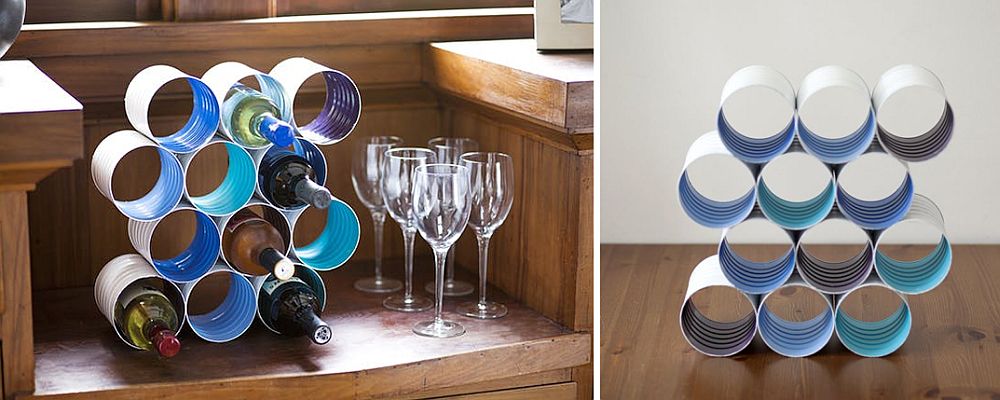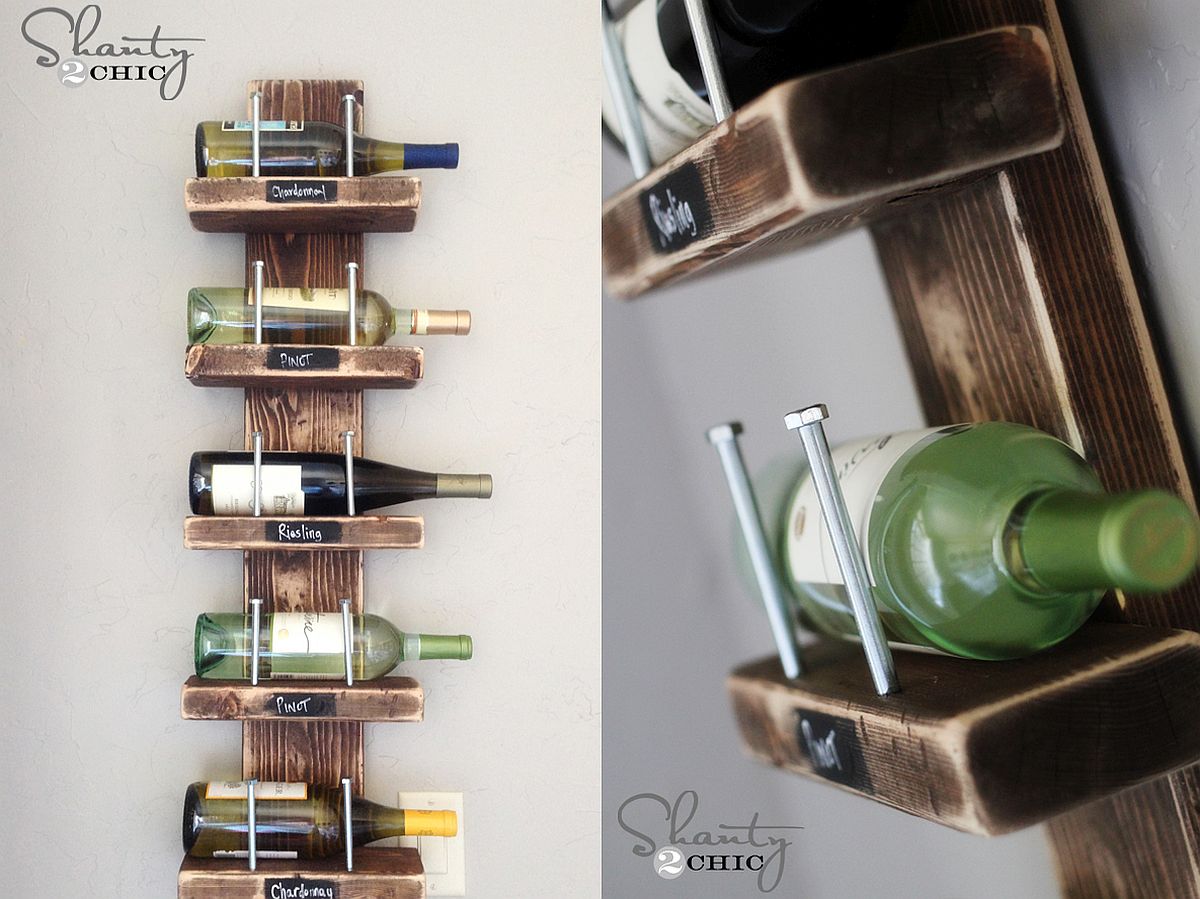 You're reading 11 DIY Storage Ideas for the Small and Space-Savvy Kitchen, originally posted on Decoist. If you enjoyed this post, be sure to follow Decoist on Twitter, Facebook and Pinterest.