For decades now television has held more than just its viewers captive. In living rooms across the world, it is the TV that is the focal point around which the rest of the room revolves. Sure, some of us might have removed it from the living space and relegated it to the media room. But for many homeowners, the giant television in the living room is an absolute must! With that in mind, we have uncovered 25 stylish, versatile and elegant living room TV units that range from the simple to those that offer everything your high-end entertainment hub needs.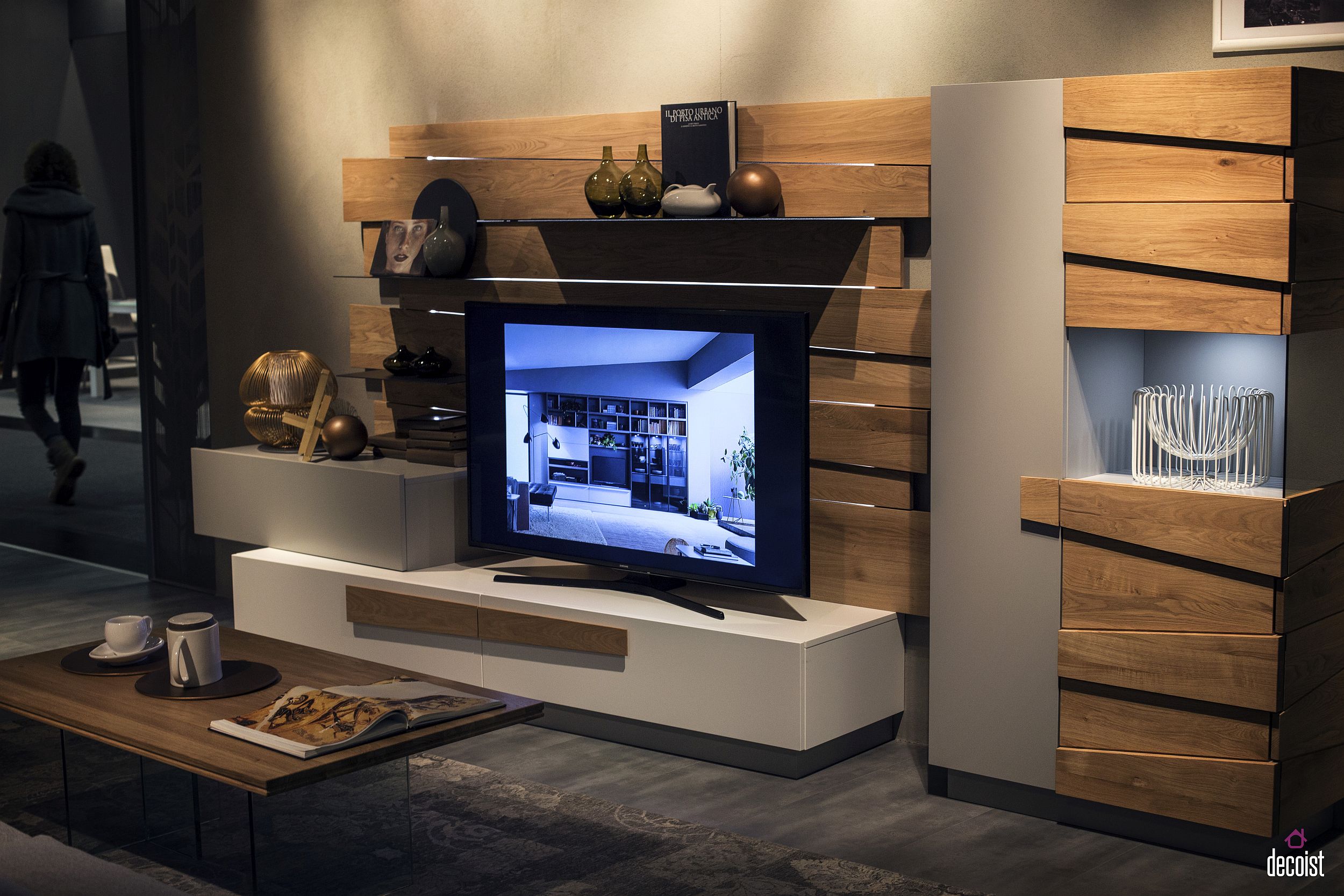 Contemporary TV units offer much more than a simple pedestal for your brand new plasma or LED TV. They become a part of the living room narrative both in terms of style and ergonomics. A smart TV unit with matching shelves and cabinets can instantly become the showstopper of the living space; a feature that turns heads and draws instant attention. So, why wait? Delve in to discover the trendiest TV units 2017 has to offer –
A Brilliant Focal Point
The modern TV unit does a whole lot more than just offer space for your television set along with a cabinet or two for other tech gadgets and accessories. It is a complete and versatile unit that also brings along with it a series of open shelves, closed cabinets, floating shelves and custom storage options. All of these combine to turn that living room wall into a fabulous focal point around which the rest of room starts to take shape. Combine this expansive unit with a matching coffee table, couch and a few chairs and you have a functional, elegant living space that is organized as well.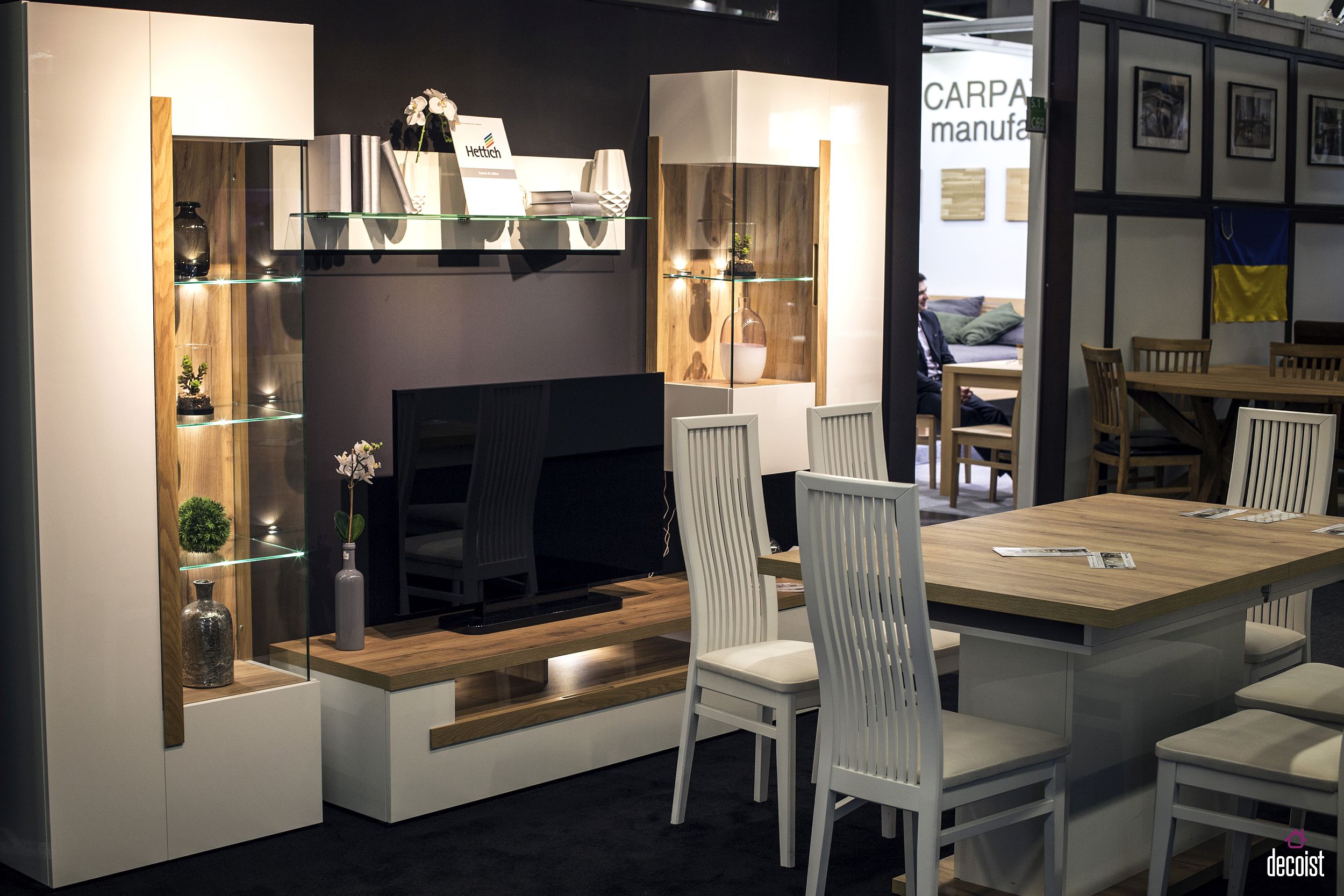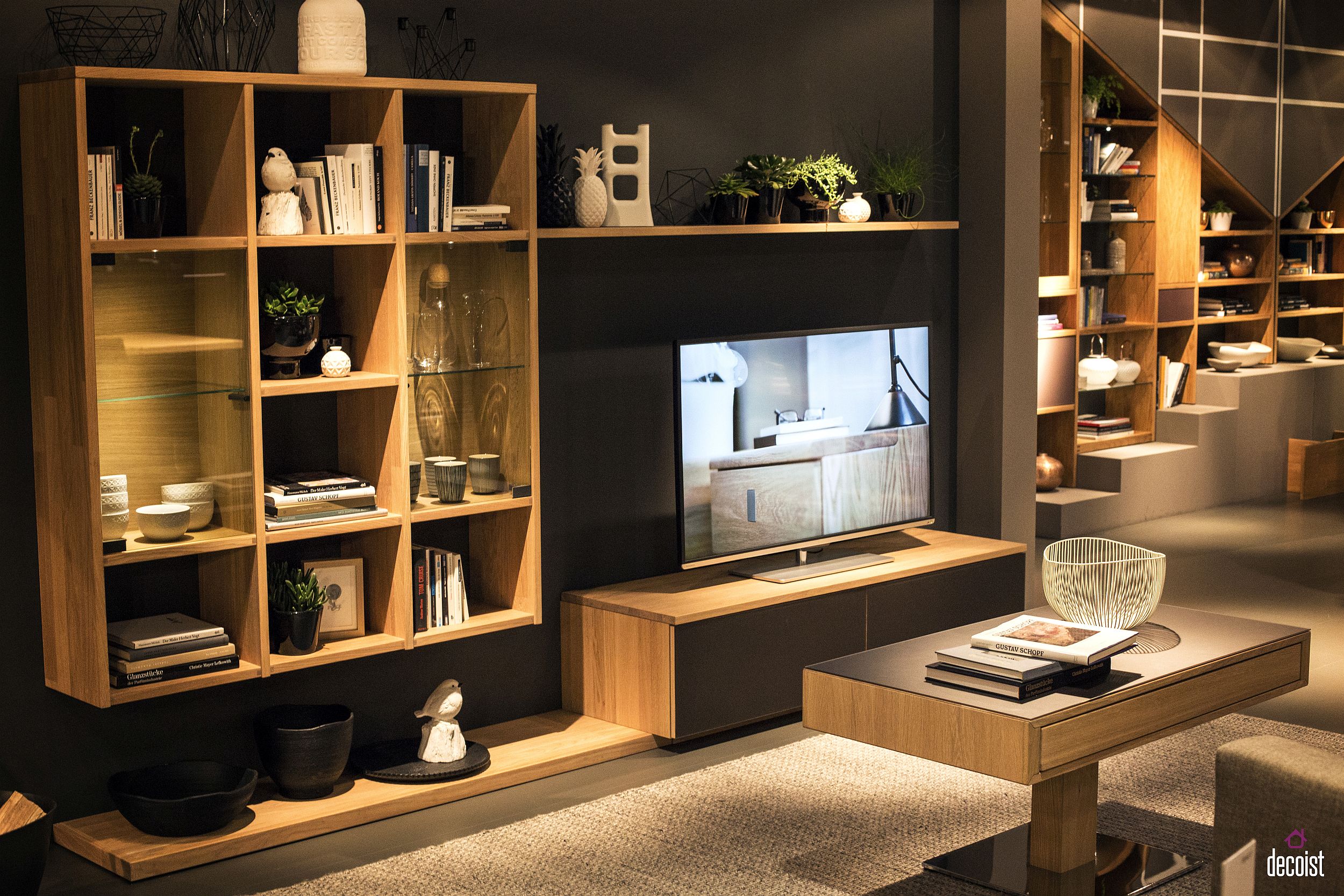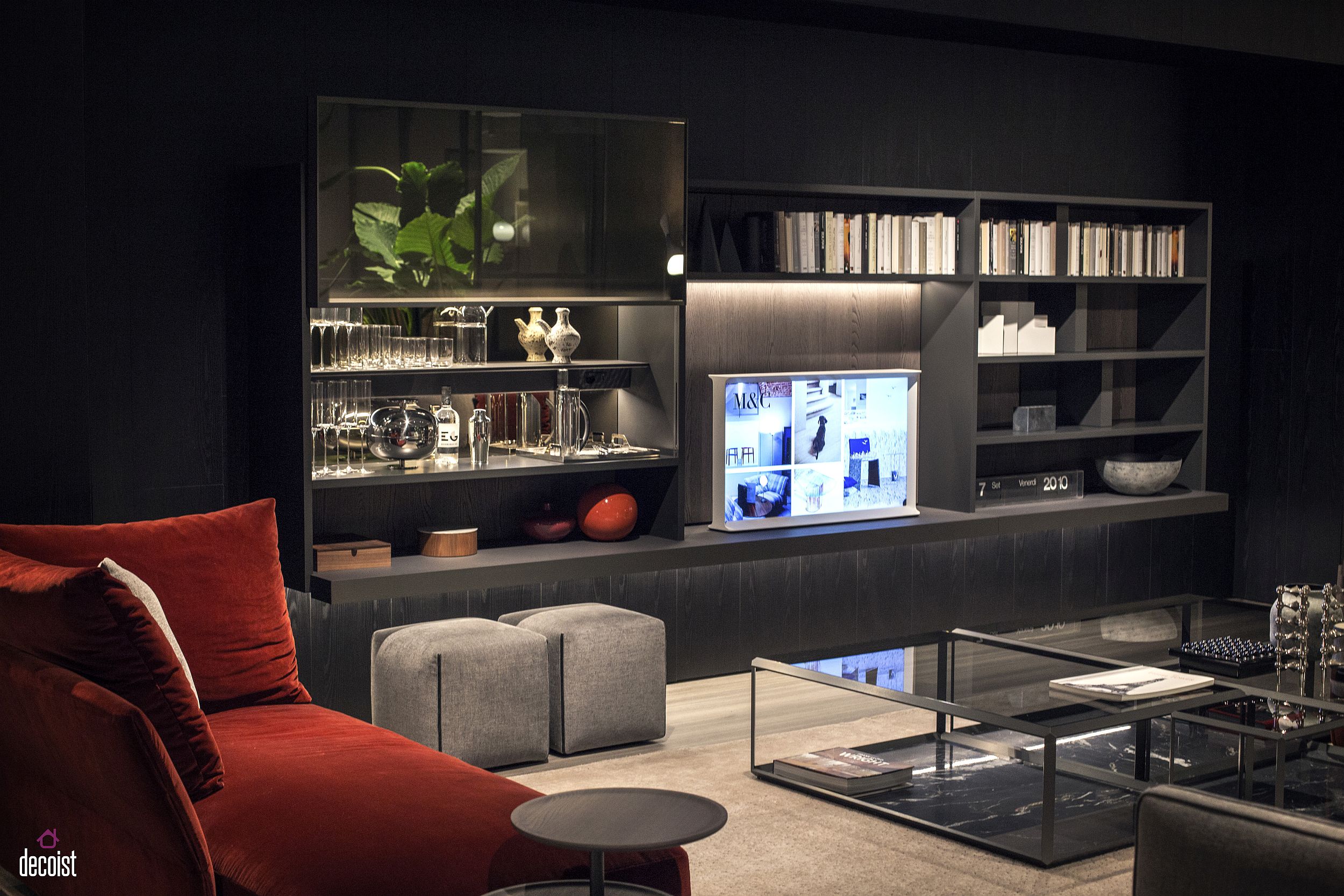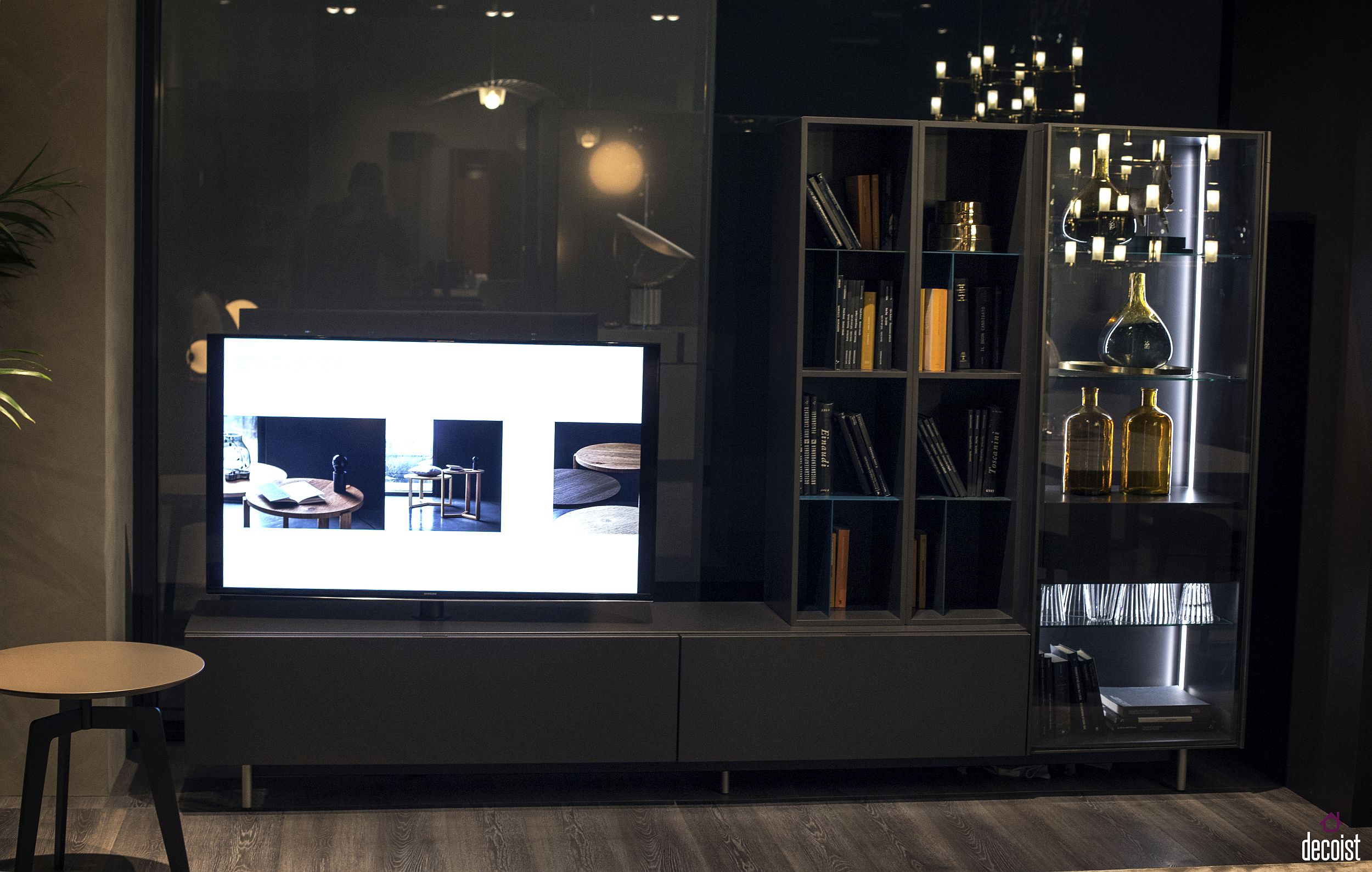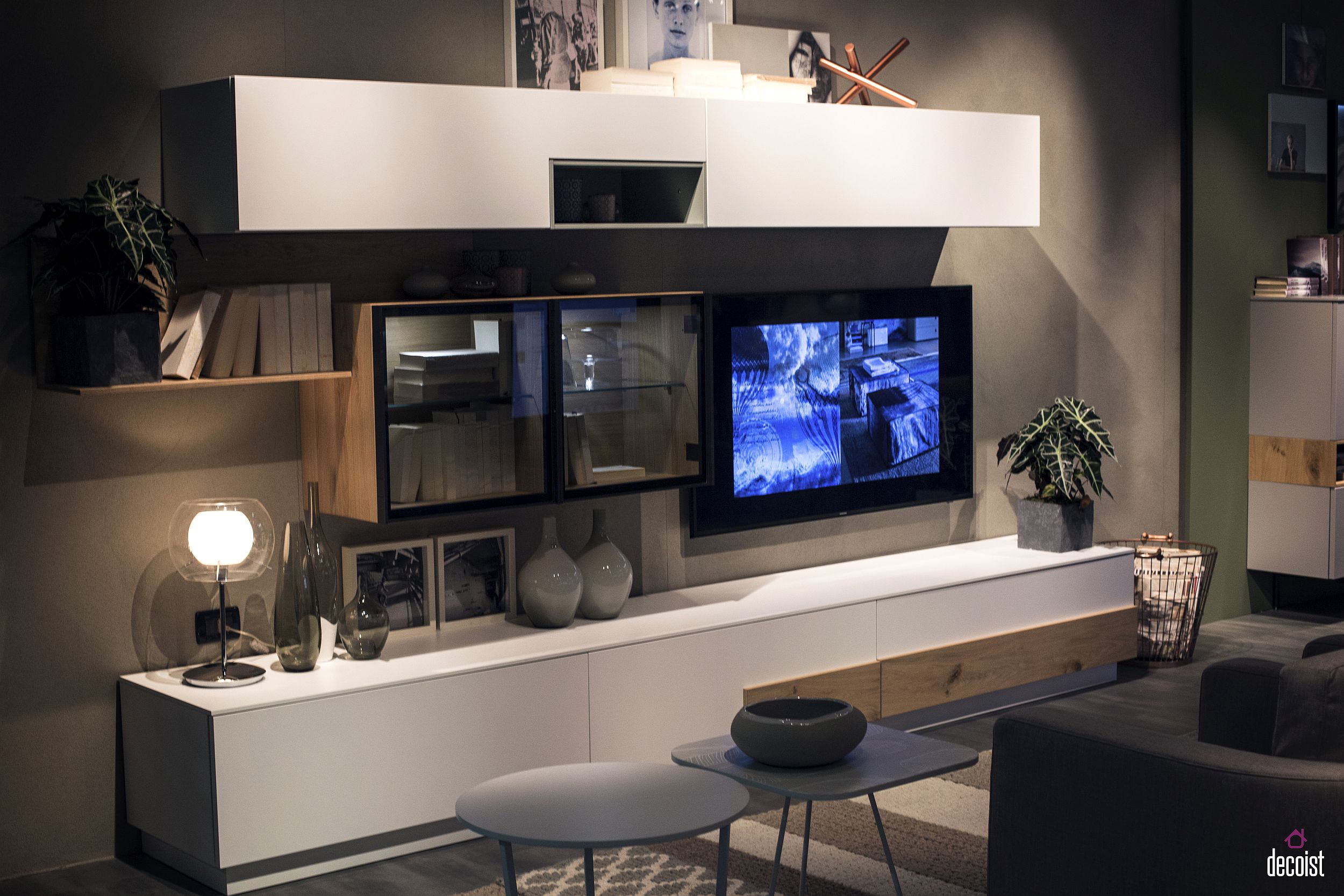 Contemporary and Classy
The sleek TV cabinet in the living room is an ideal fit for the contemporary living room where there is no room for excesses. It is easy to incorporate in most existing living spaces and takes up very little square footage thanks to its innately space-savvy design. Wall-mounted floating TV units are currently a hot trend and coupling it with under-cabinet LED strip lighting is the perfect way to illuminate the accent wall in your living room without going overboard.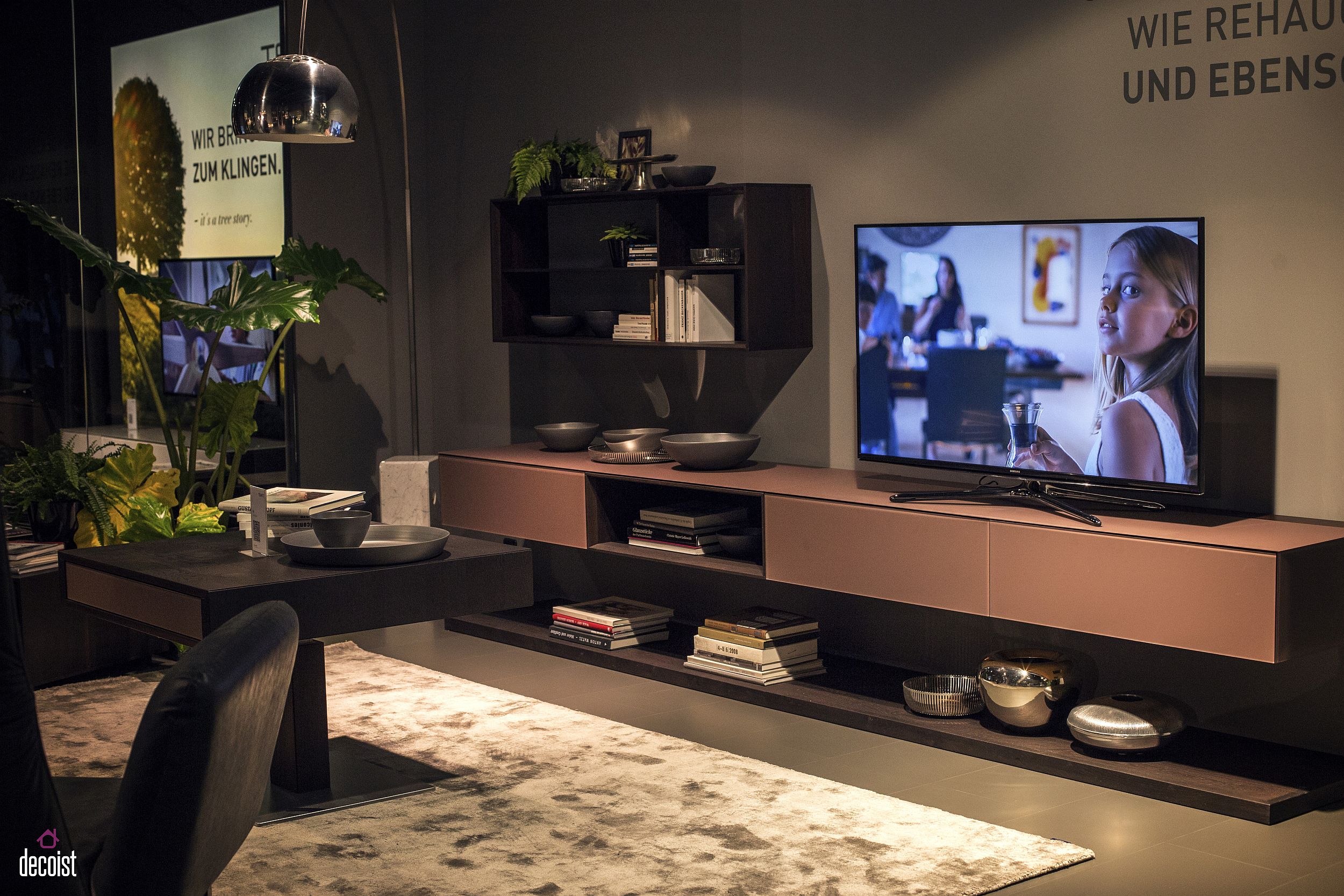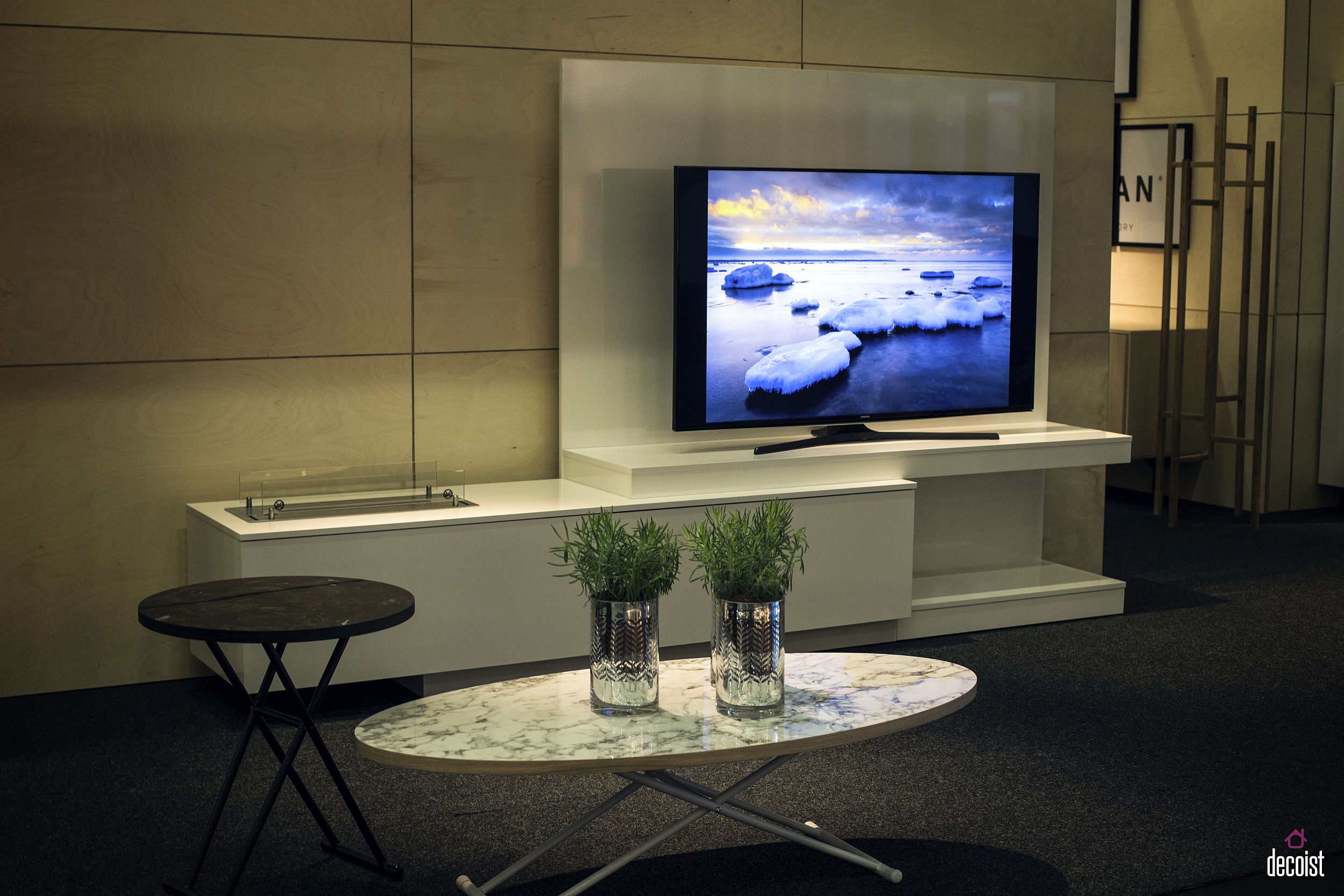 From a simple, low shelf in the living room that can hold much more than the TV to modular units that can adapt to your varying needs, your choice here is dictated by your living room size, style and color scheme.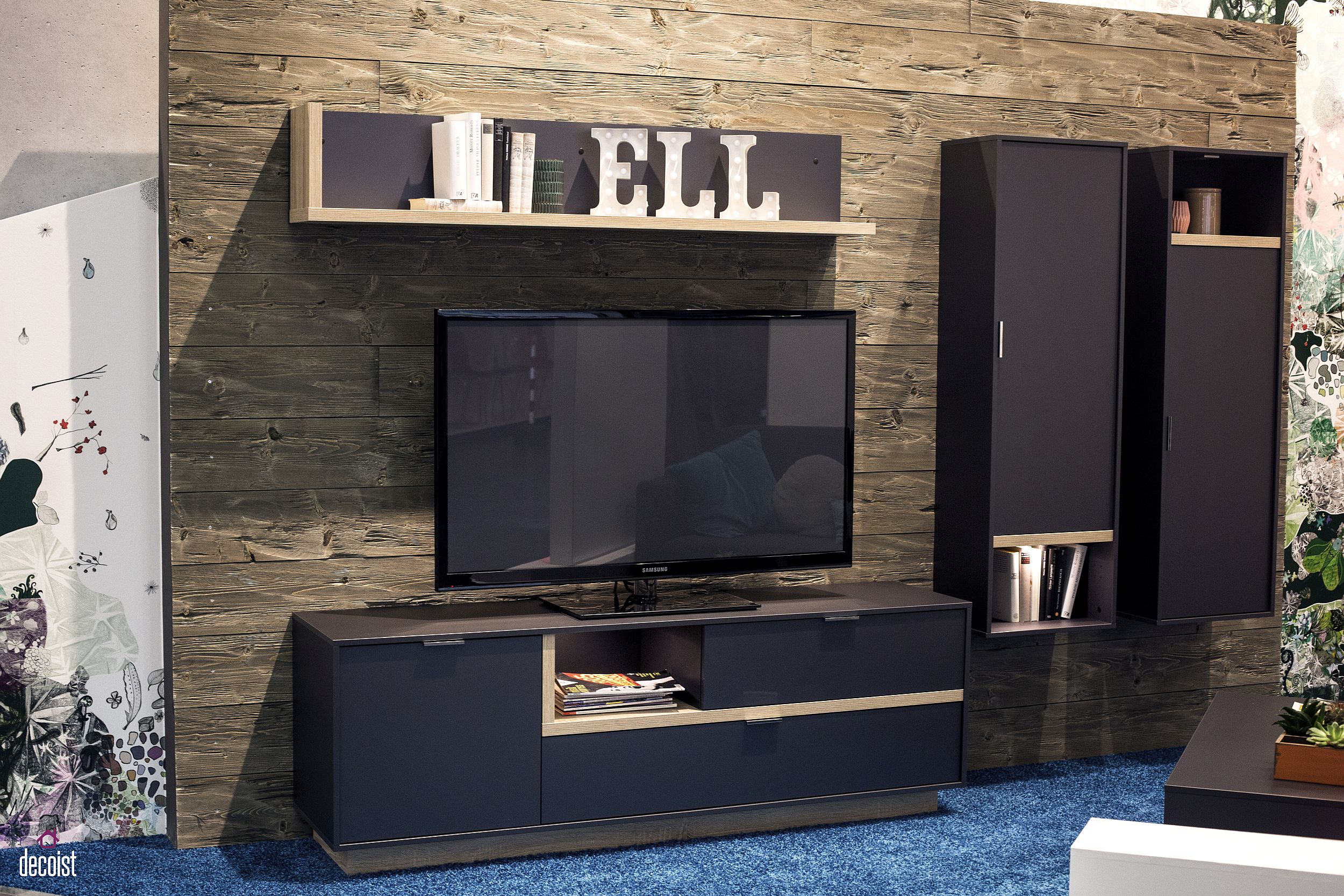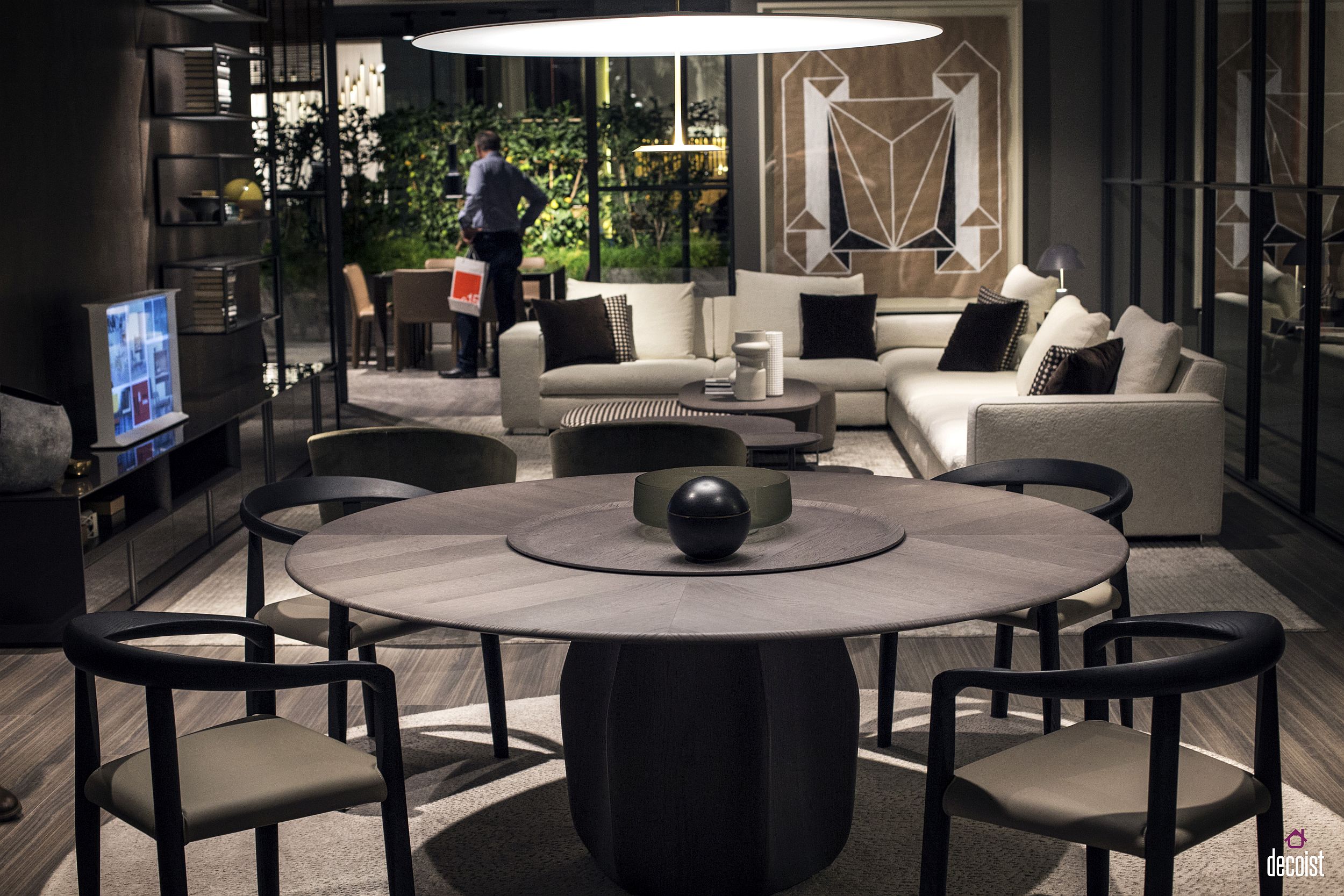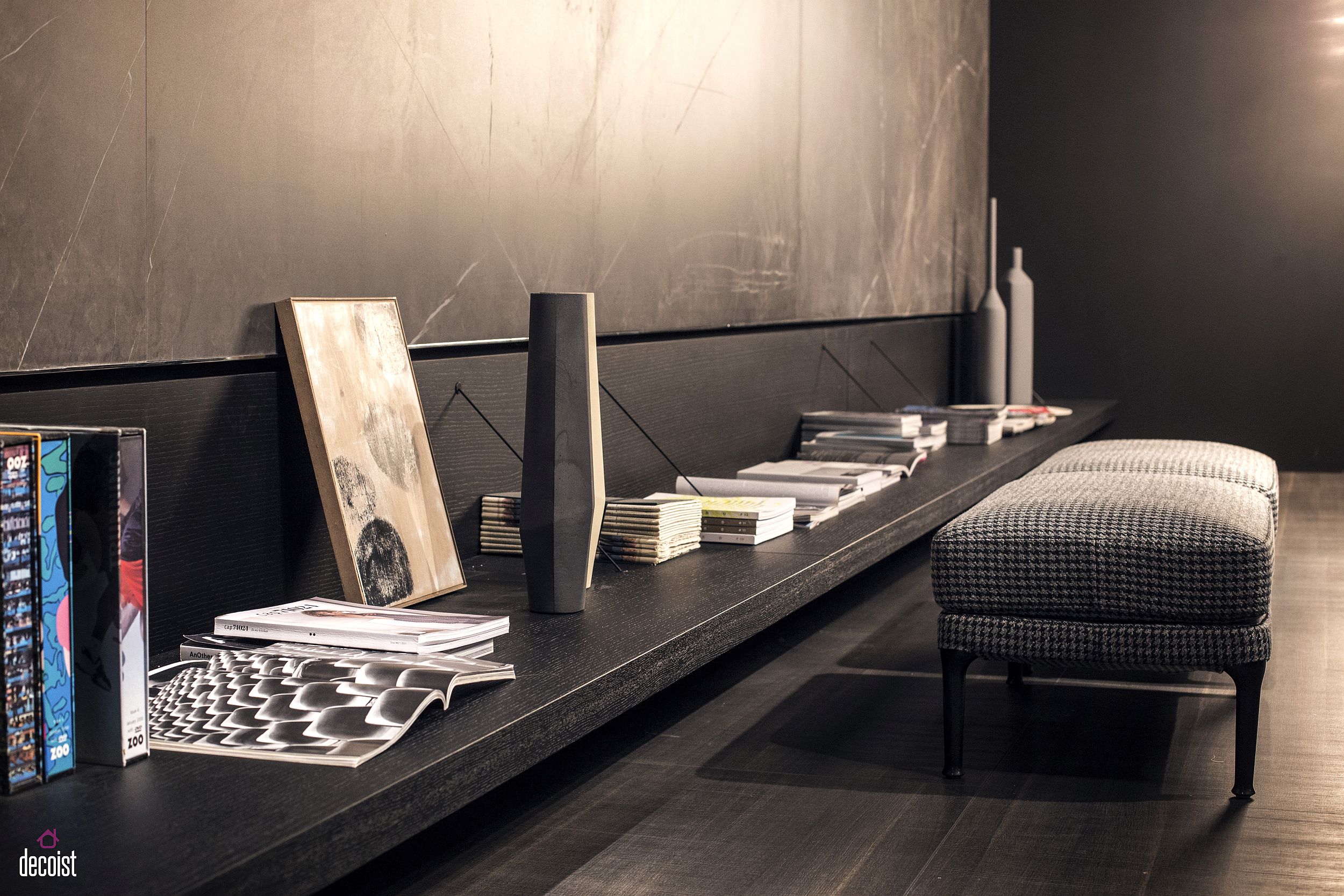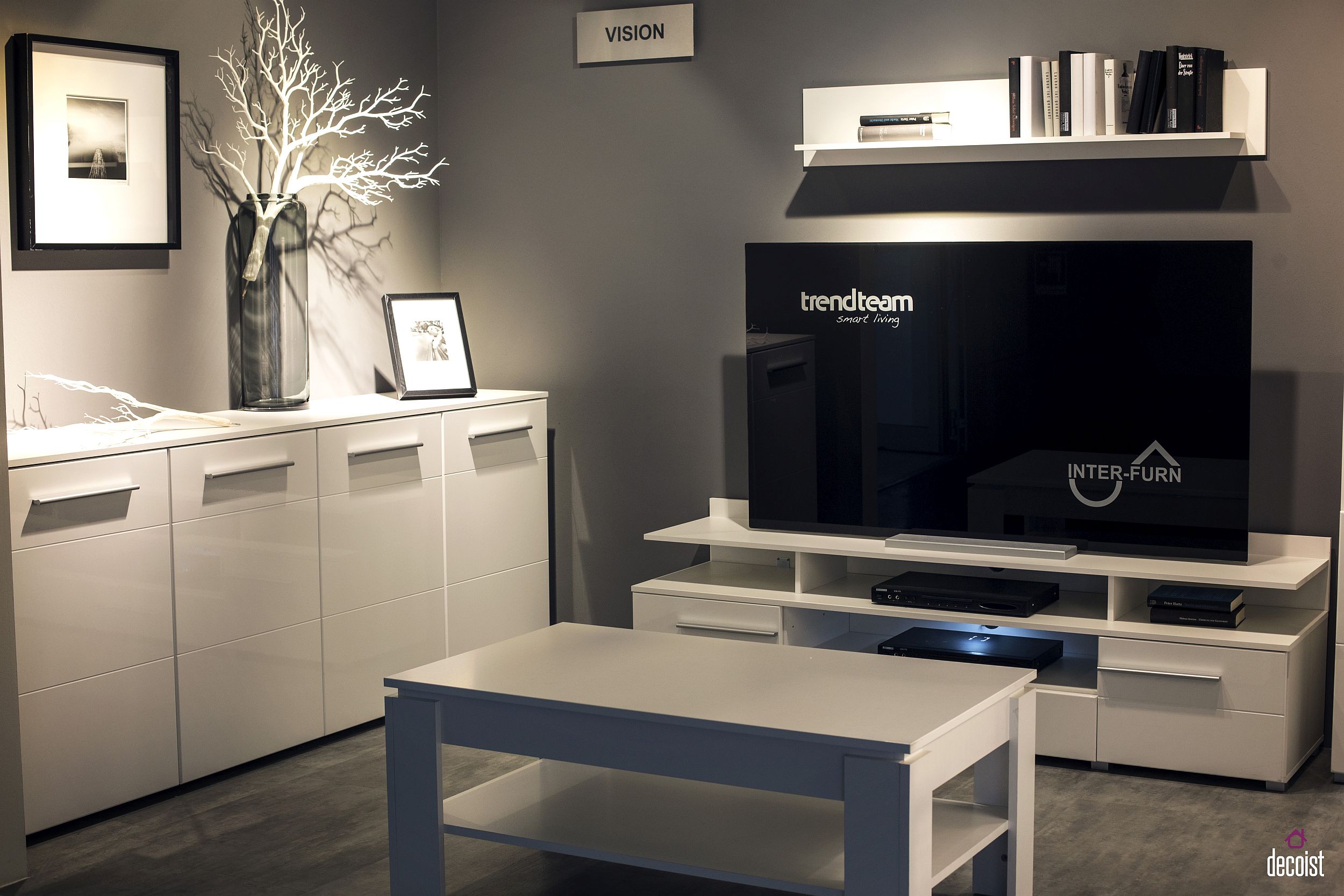 TV Units for Small Living Rooms
This is undoubtedly the most popular category among our readers when it comes to TV units. Space is not a luxury that many of us can afford to spare and we tend to swap the expansive for the ergonomic. In the small living space, a dashing TV unit coupled with open shelving can make a big difference. This is especially true if your old TV stand is simply messy, ungainly and takes up too much square footage. Replace it with any of the dashing TV Units showcased below and you will definitely see an instant transformation in the living room ambiance.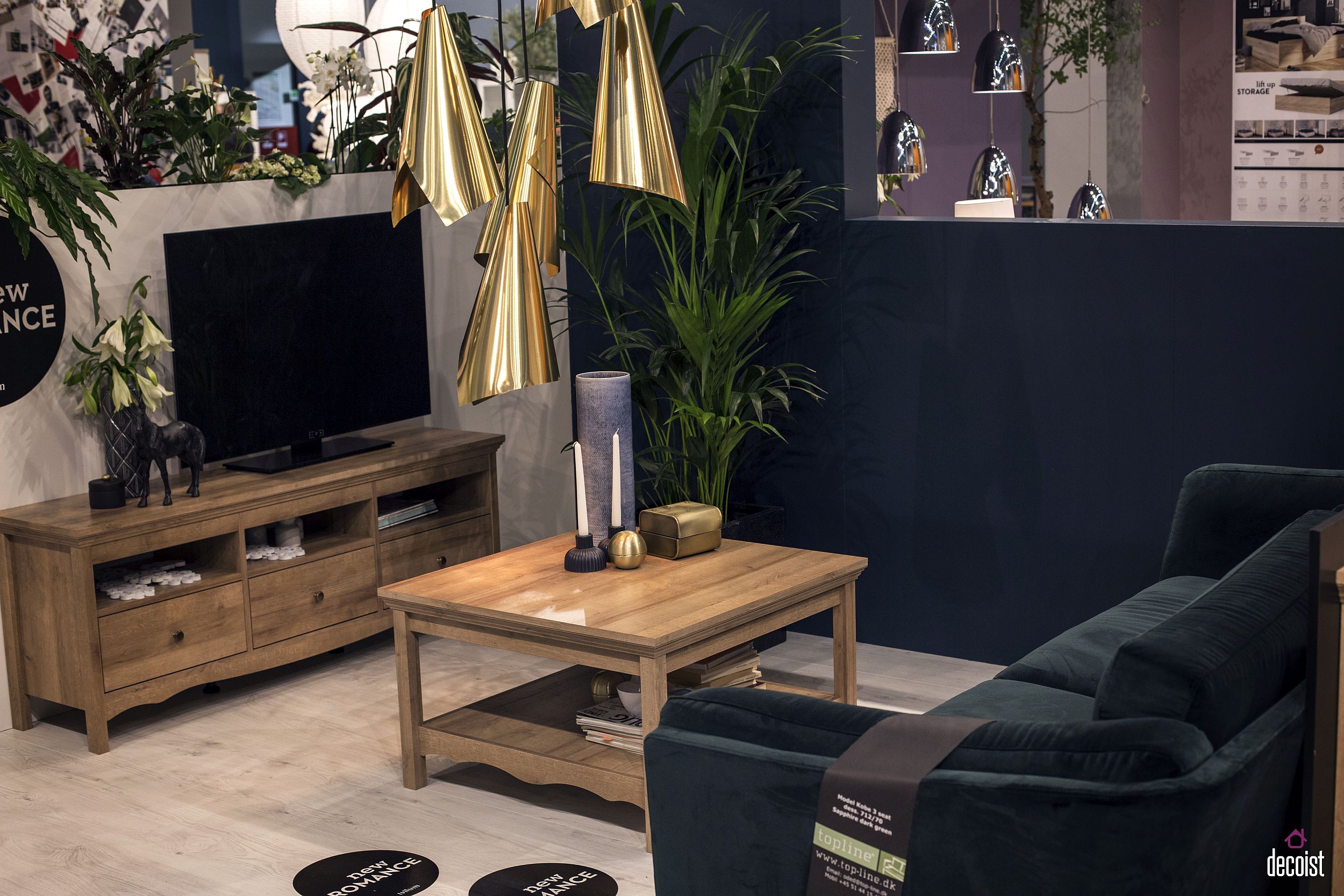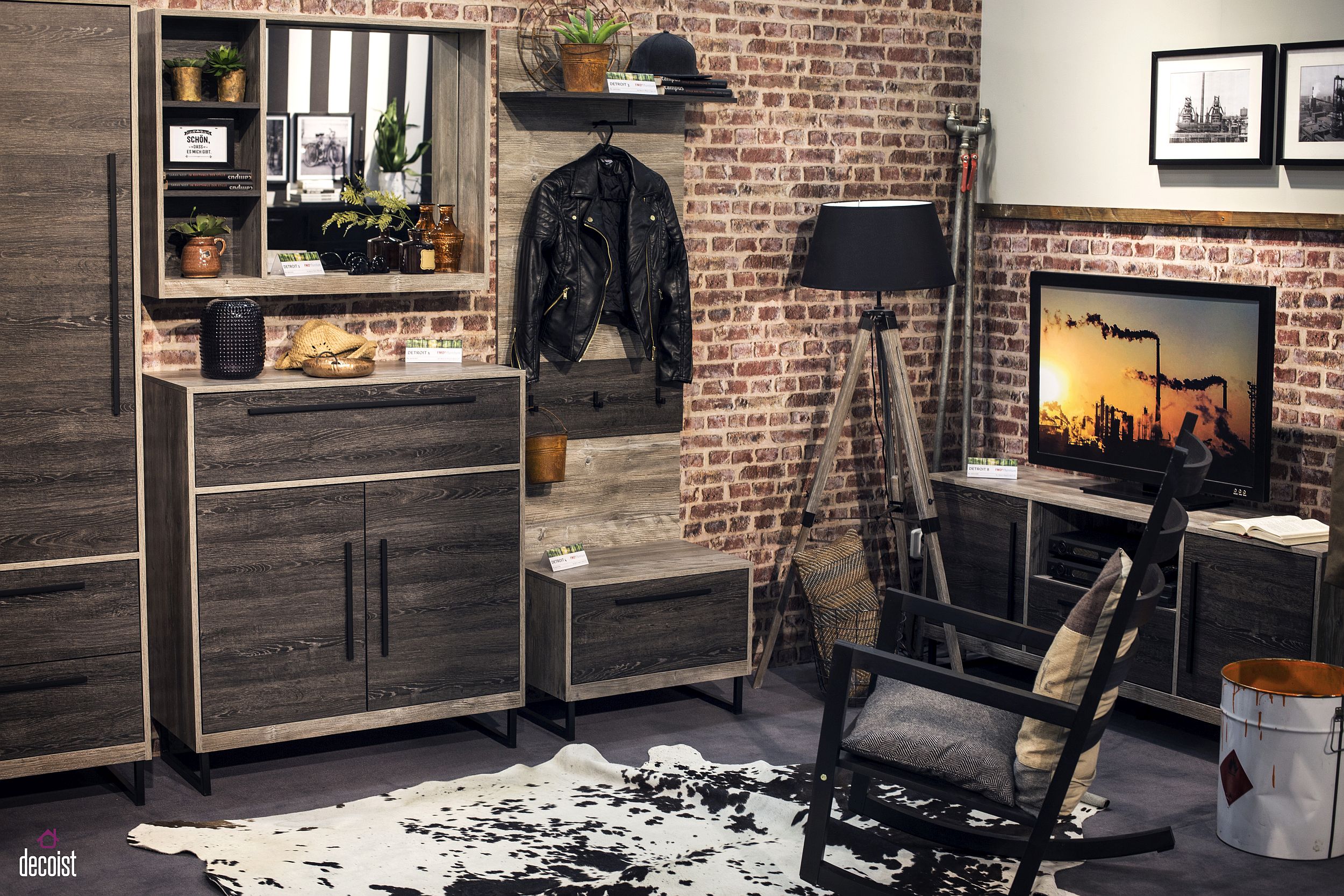 If those slim TV units seem a touch too boring for your taste, try out wall-mounted or freestanding units that utilize vertical space in the living room. With a metallic frame and swiveling TV stand, these tall units are ideal for those who wish to enjoy their favorite TV shows from the kitchen and dining area of the small studio apartment.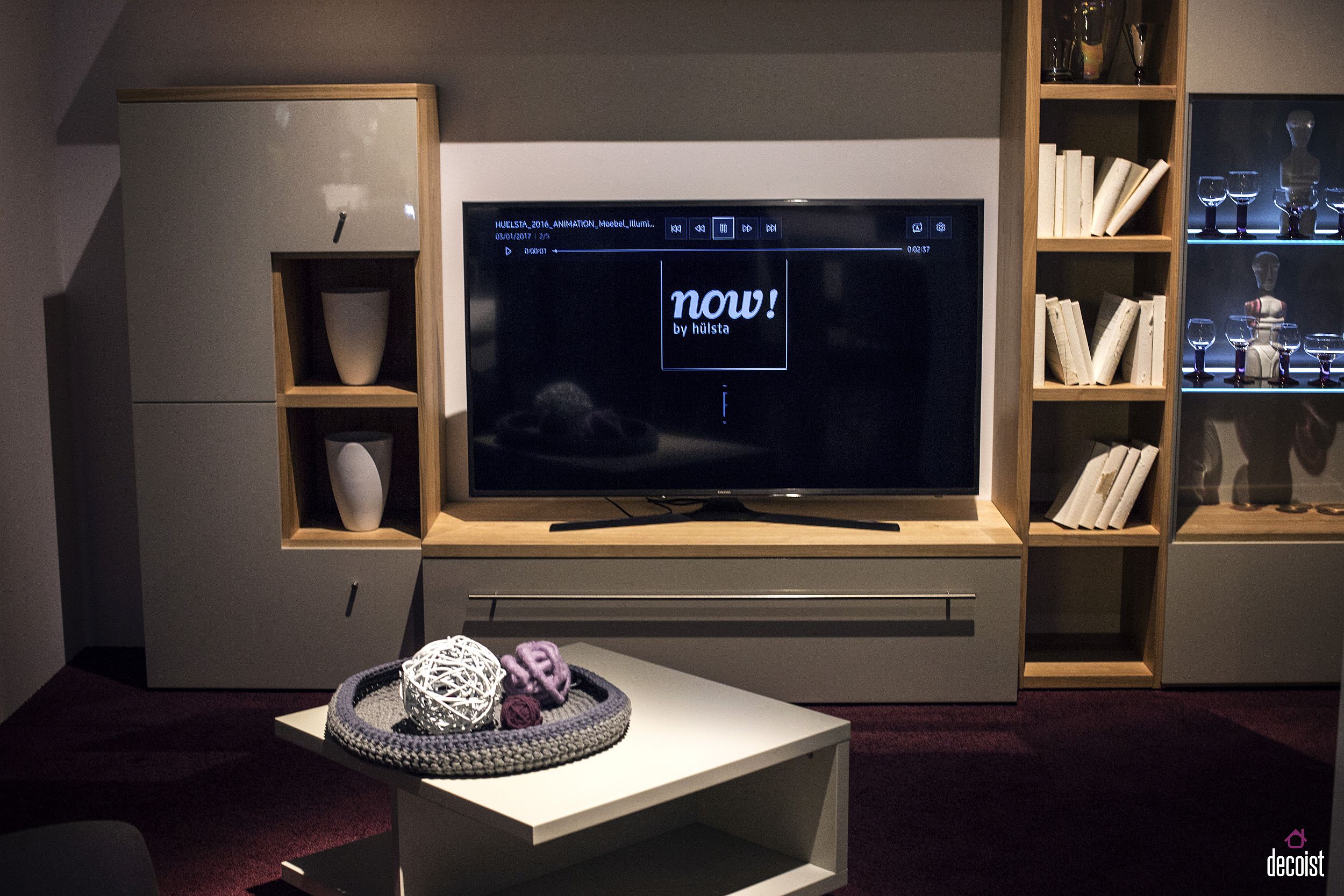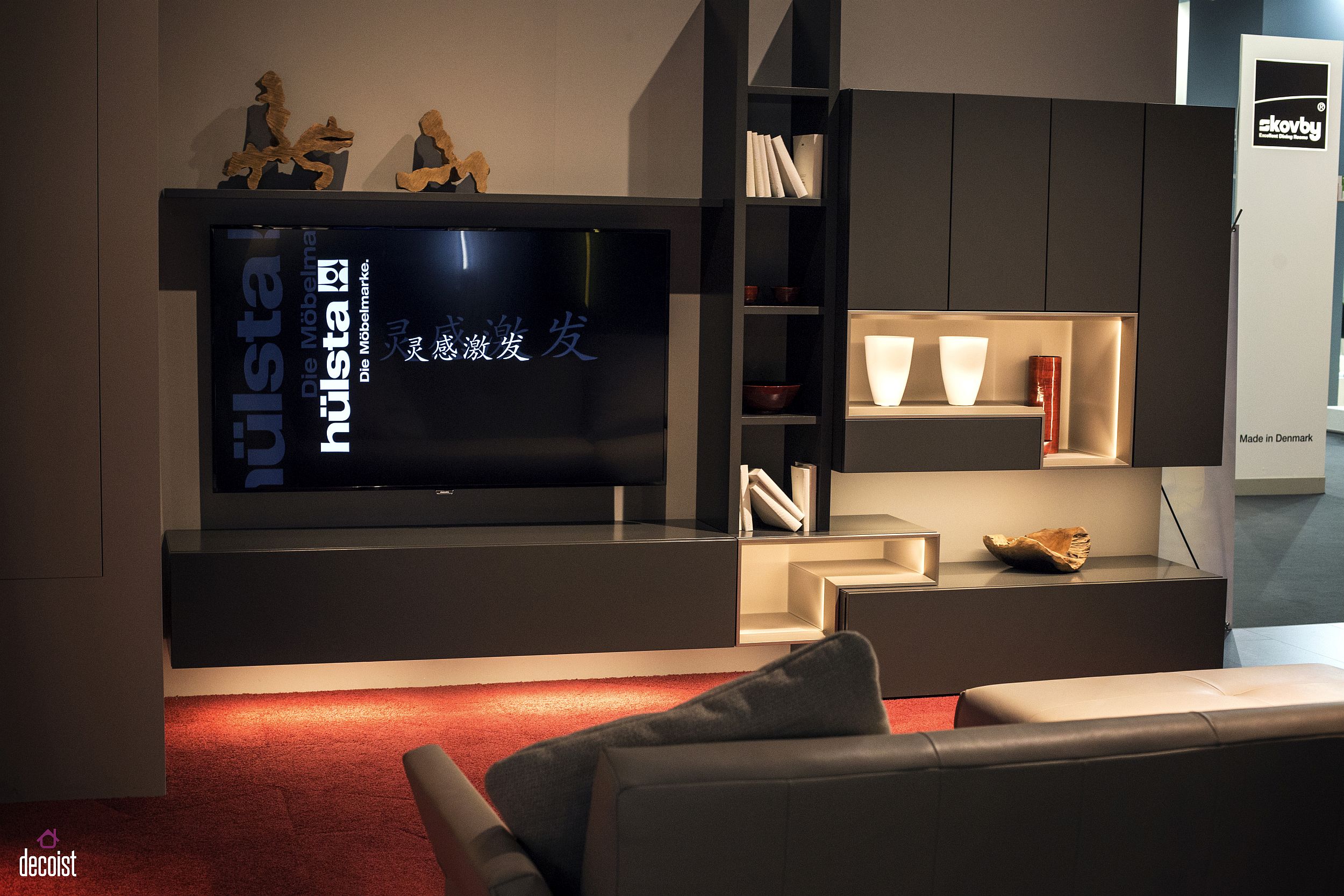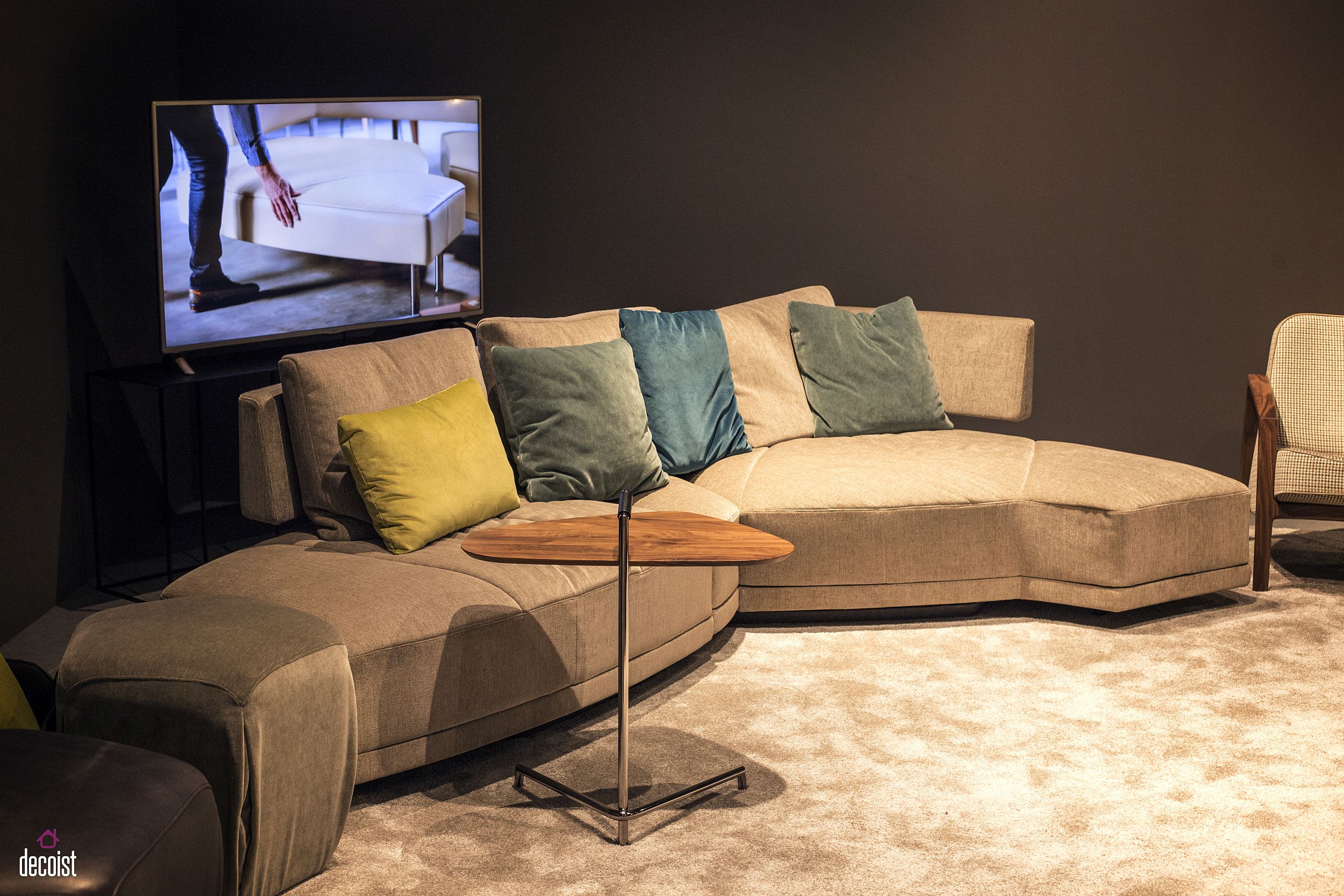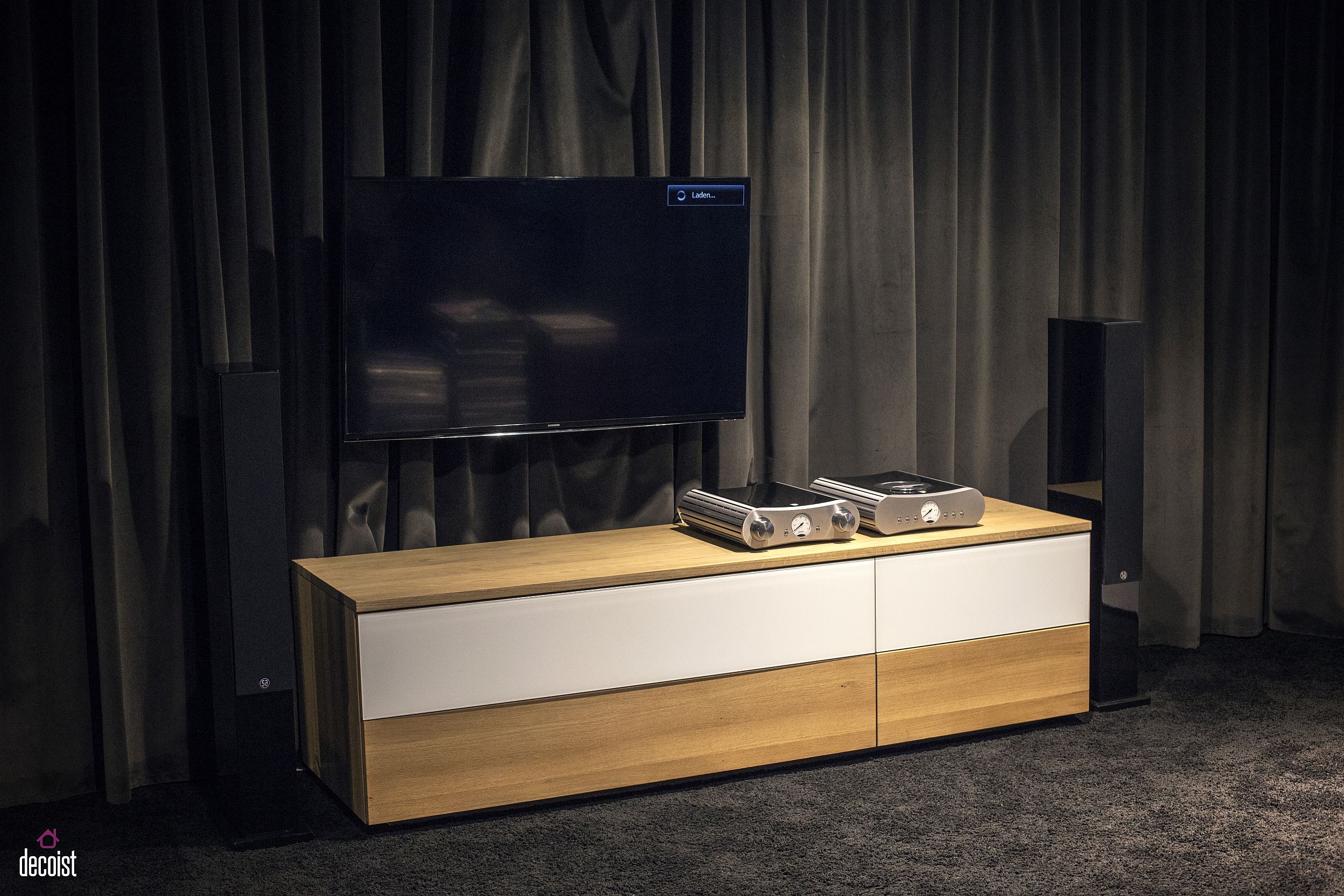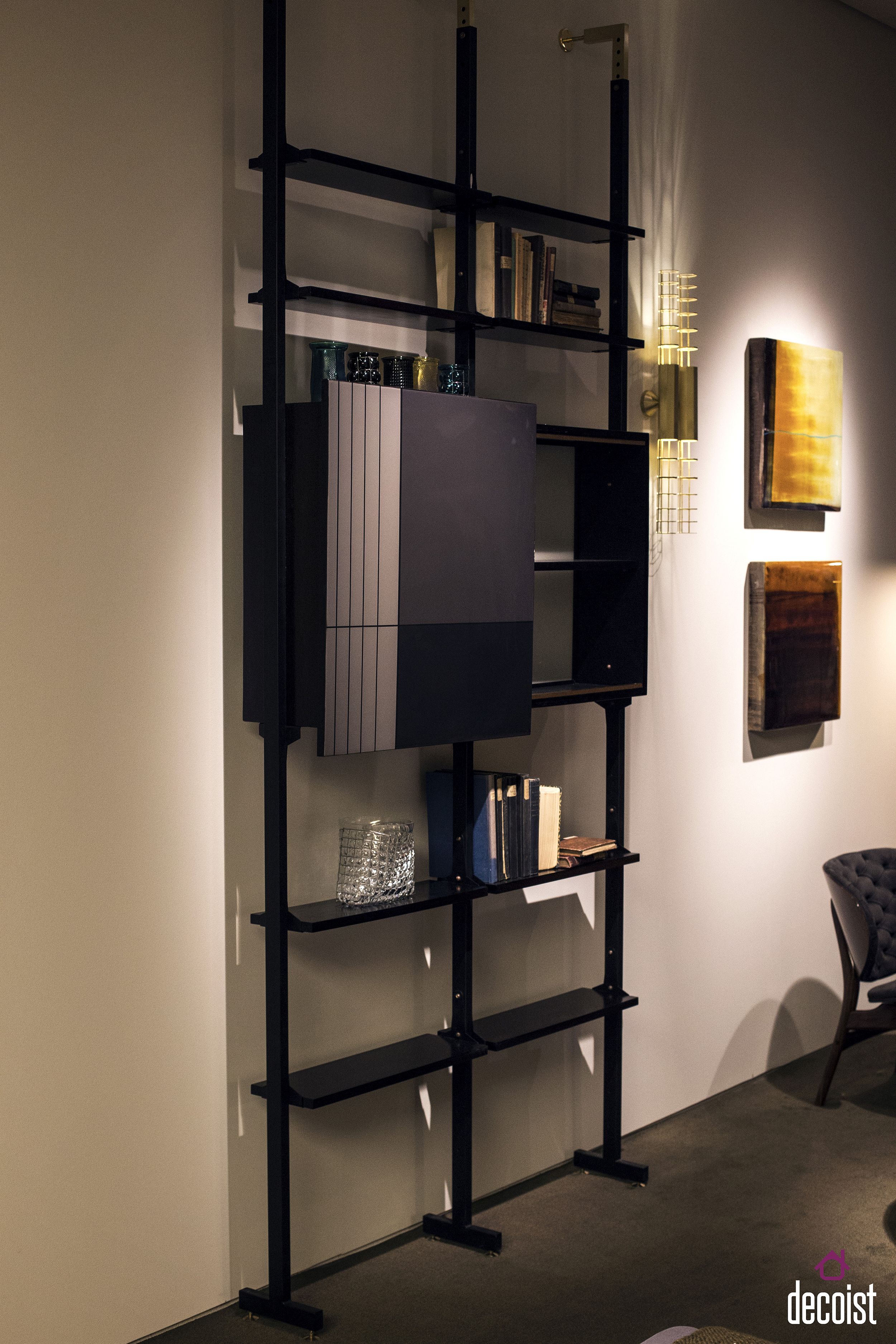 Ushering in Textural Beauty
If you have not heard about it already, then let us be the first to tell you that décor in wood is undoubtedly the hottest pick among bot homeowners and designers alike in 2017. Why should it be any different when it comes to TV stands then! TV units in wood usher in textural and visual contrast without altering the color scheme of the modern living space. They bring a certain sense of coziness and charm to a polished, urban interior dominated by clean design and straight lines.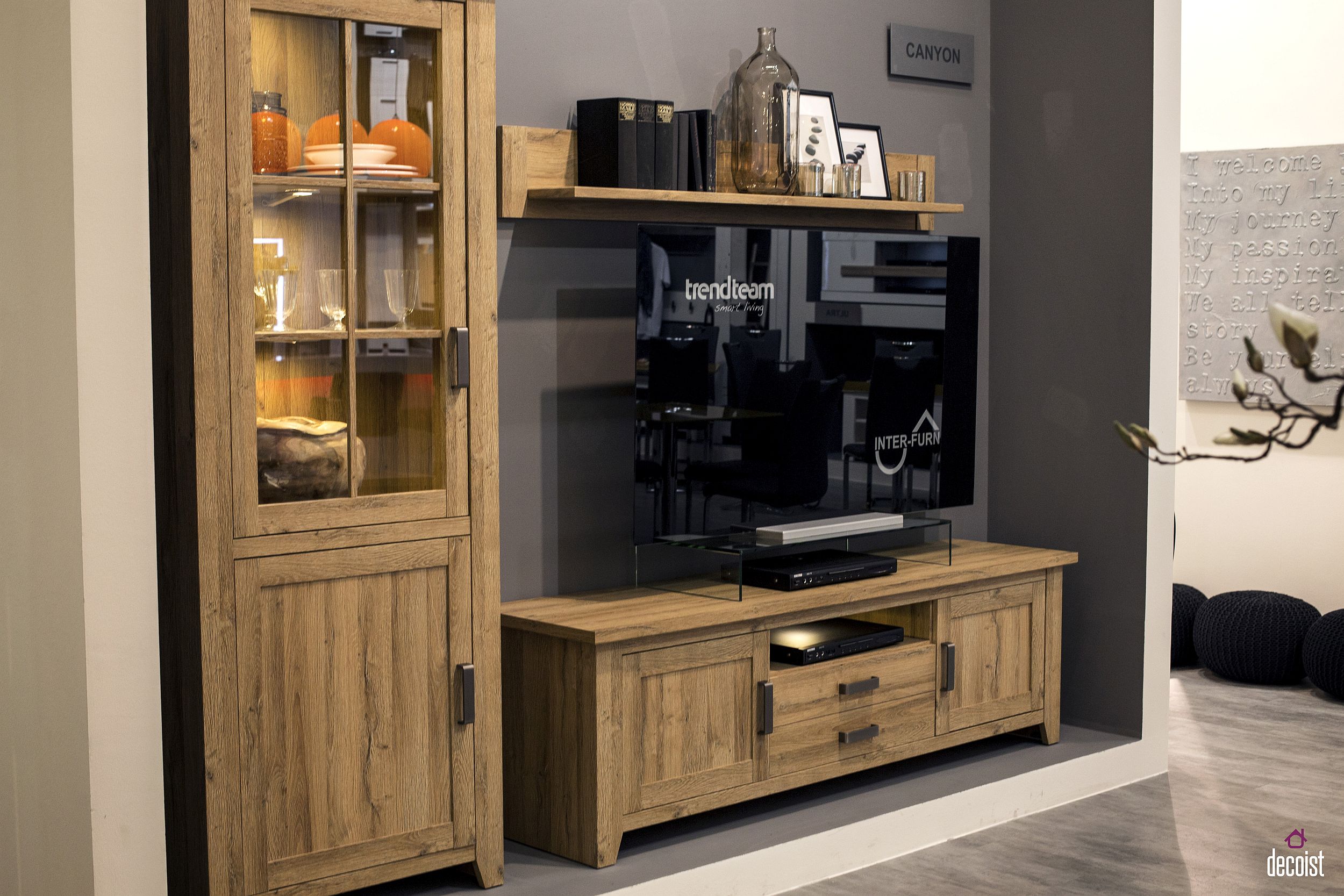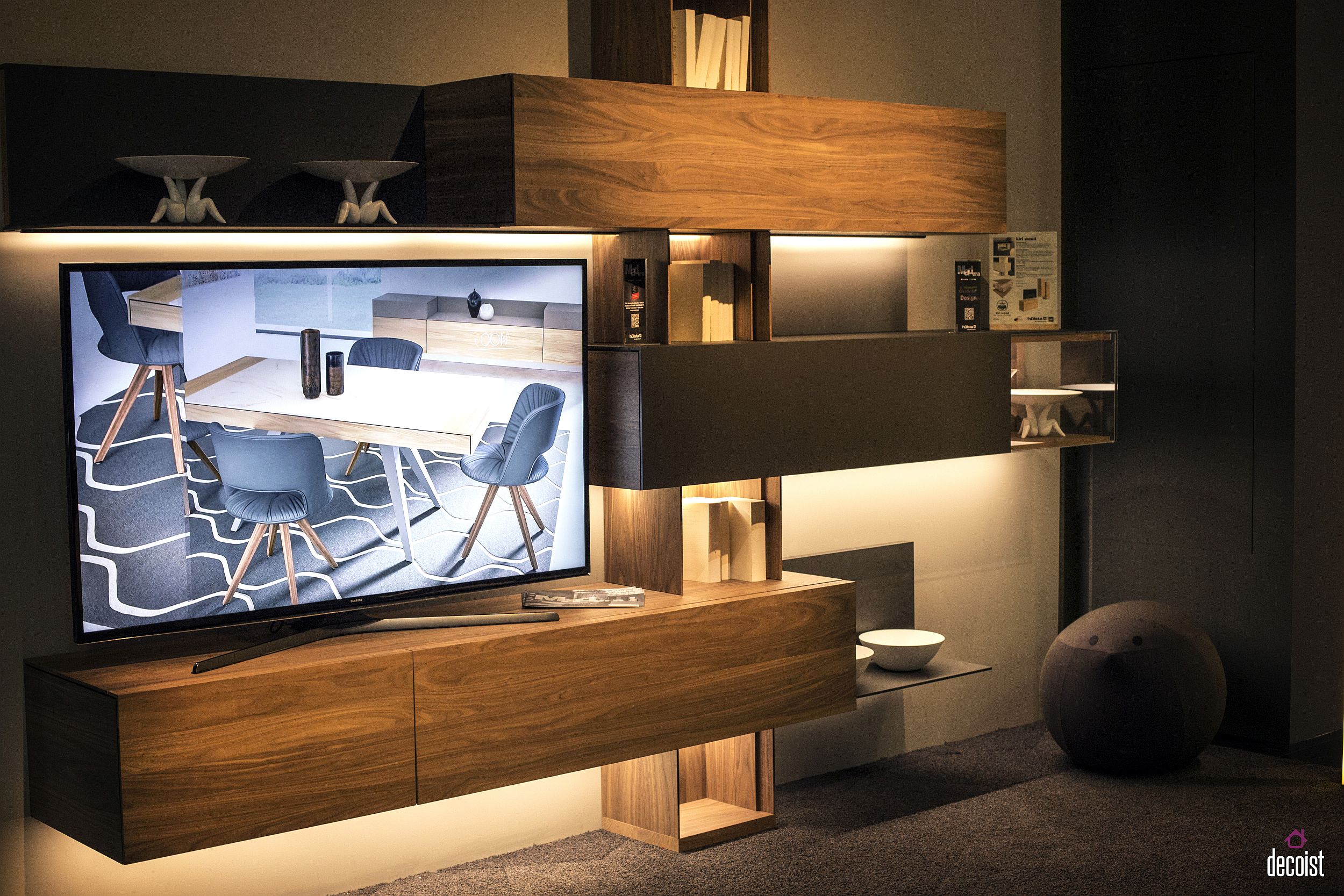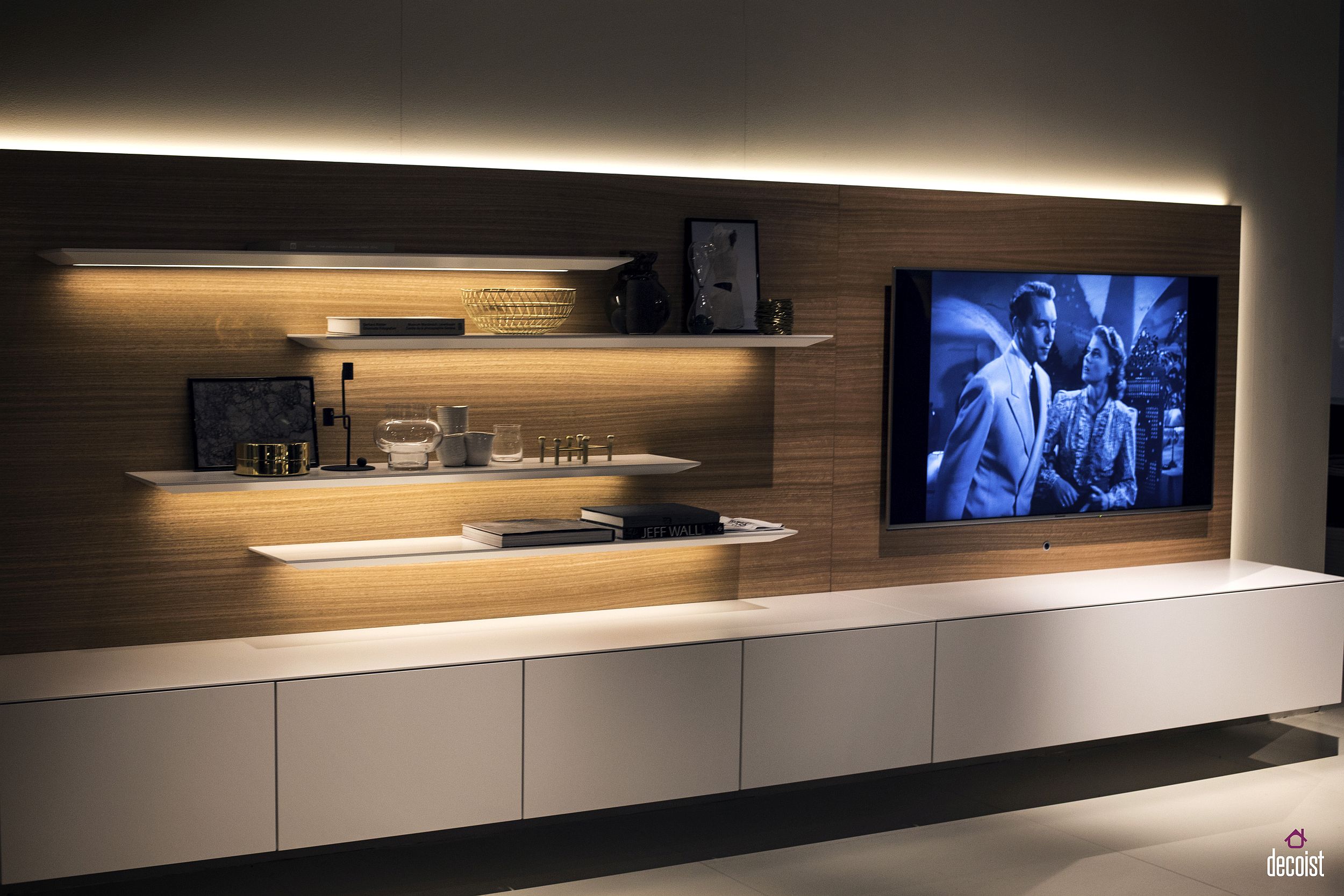 If you are someone who loves to catch up on their favorite TV shows while tucked in, then you can take these snazzy TV units into the bedroom as well. Inventive designs that combine the bedroom wardrobe with a television stand definitely steal the spotlight and also save space in the small bedroom.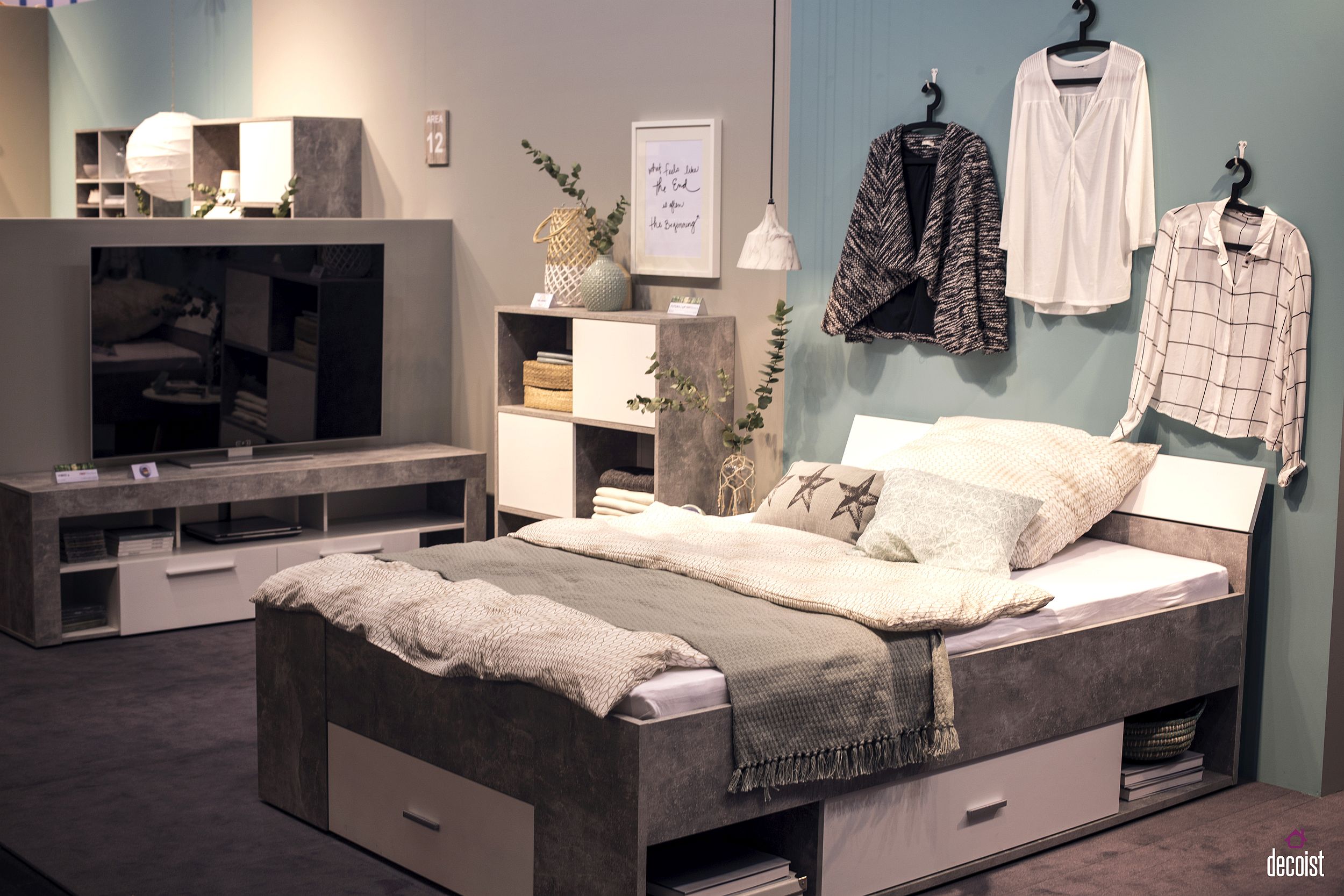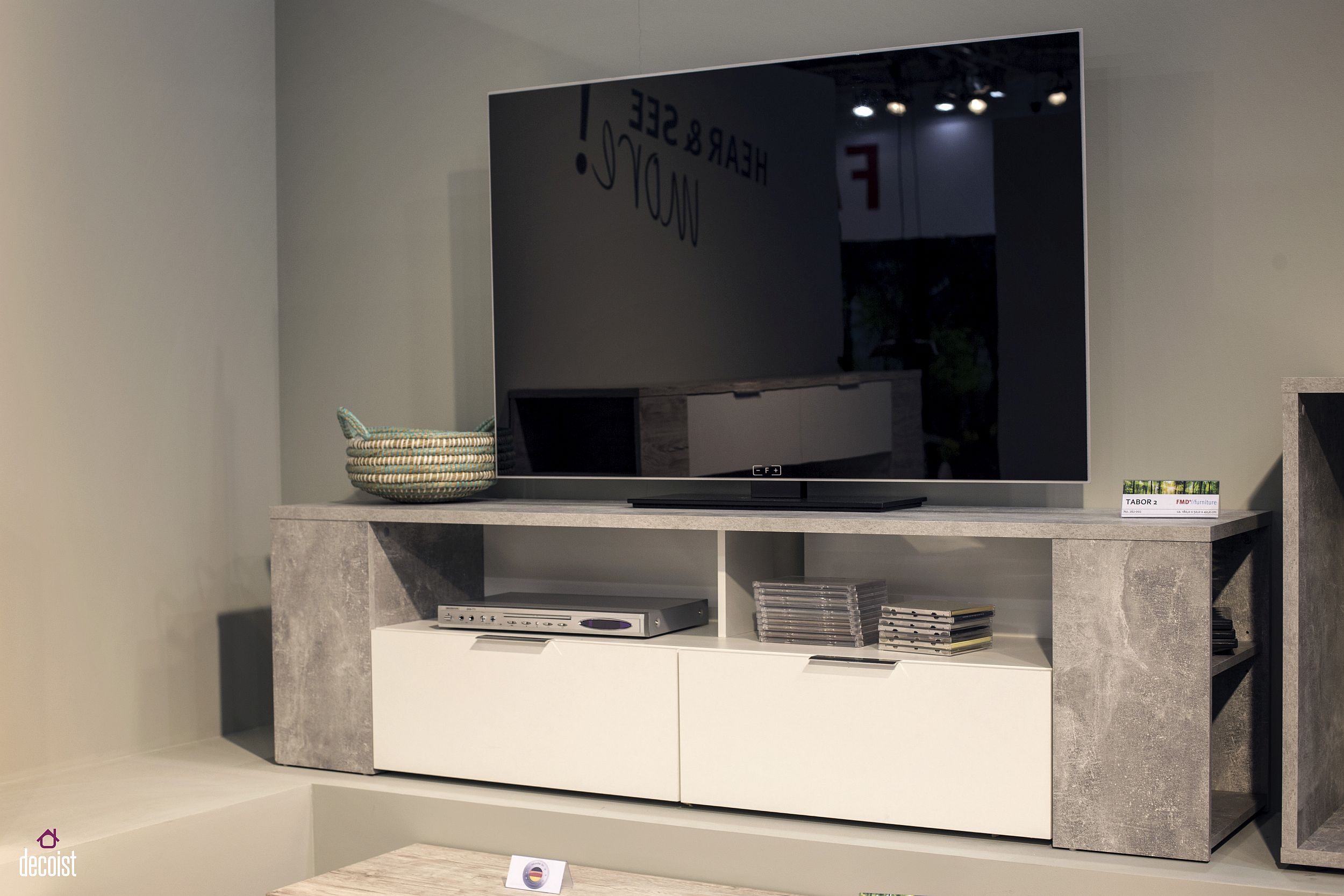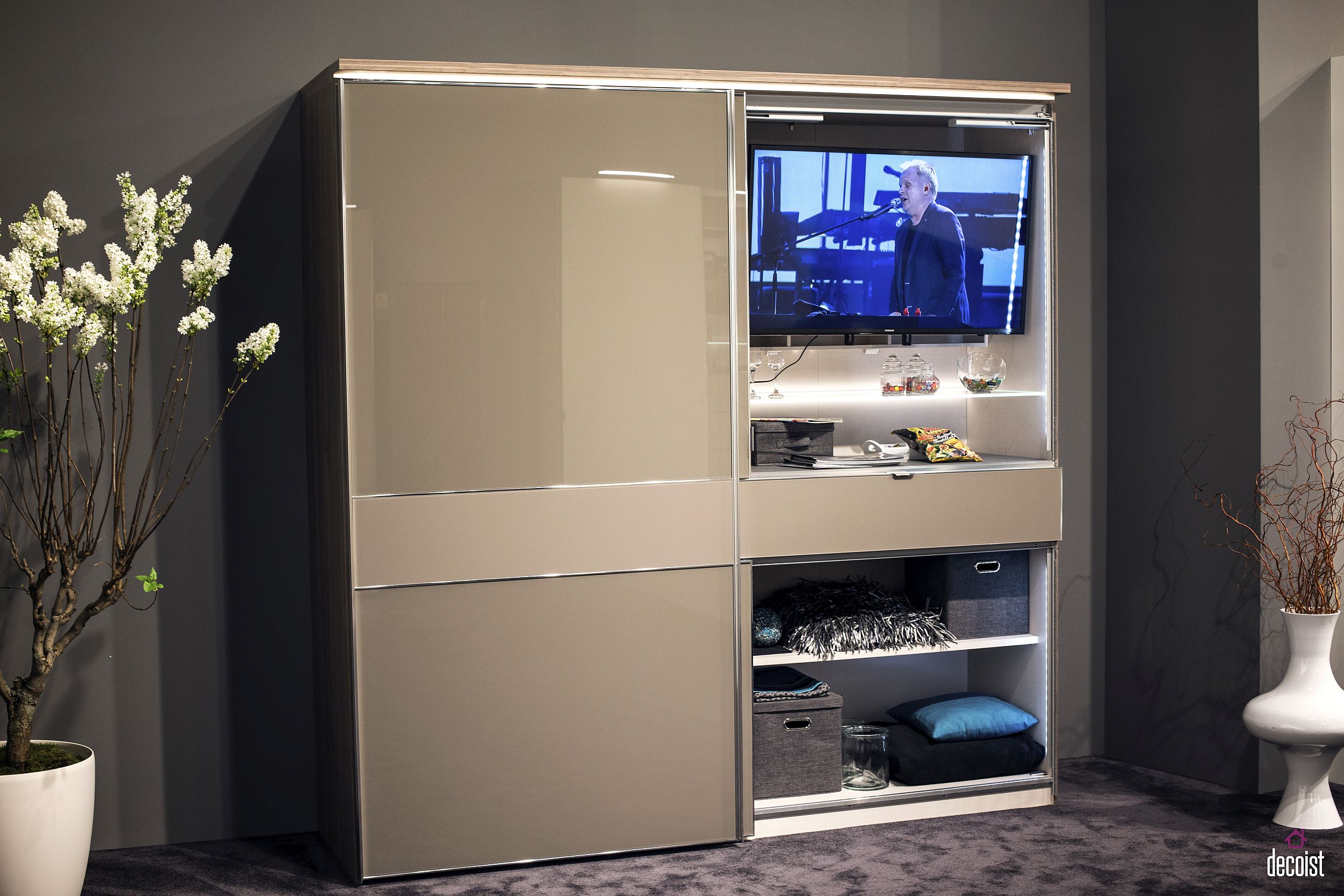 You're reading Tastefully Space-Savvy: 25 Living Room TV Units That Wow!, originally posted on Decoist. If you enjoyed this post, be sure to follow Decoist on Twitter, Facebook and Pinterest.