Sometimes being sent to the corner isn't such a bad thing! Especially when saving space is involved. Today we're rounding up a collection of corner furniture pieces that are both stylish and practical. Whether you're looking for the perfect bar cart or a truly eye-catching corner seating option, read on for design inspiration, product information and more…
Corner Seating
Corner seating can improve the layout of your room, especially when it comes to compact living areas. One of the most popular forms of corner seating is the sectional. If L-shaped seating is in your future, check out this Maldives Corner Chair from RH Modern. Custom cushions and quality teak are two reasons to love this breezy piece: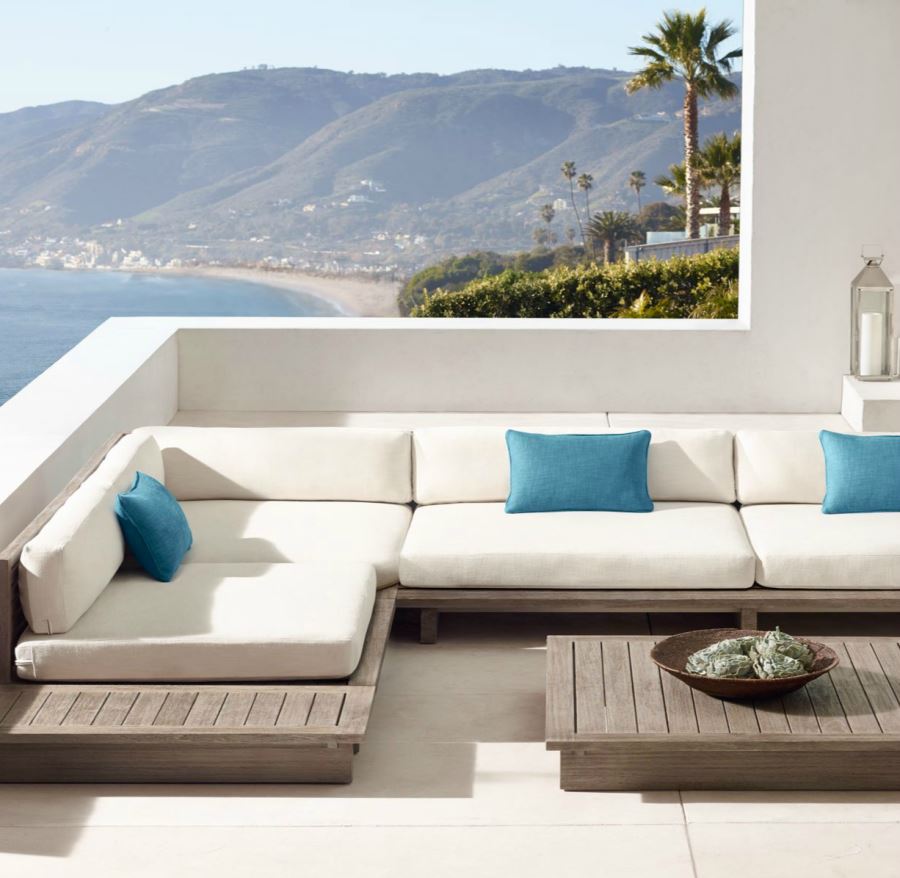 And if sleek and chic are two of your sectional seating requirements, you'll love this Kristoffer Leather Corner Sectional, also from RH Modern. Its Danish-inspired design is nothing short of stunning: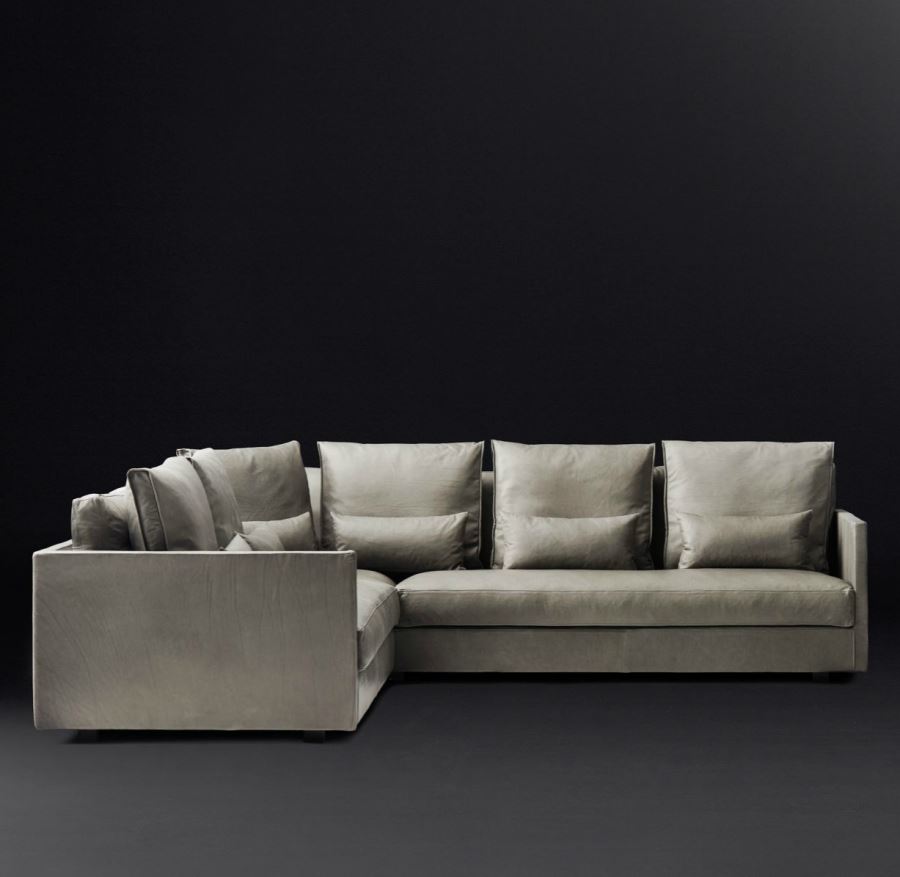 While typically part of a larger sectional system, corner chairs can make a statement on their own as well. This Souk Modular Corner Chair from Anthropologie is fabulous alone or in a larger seating configuration: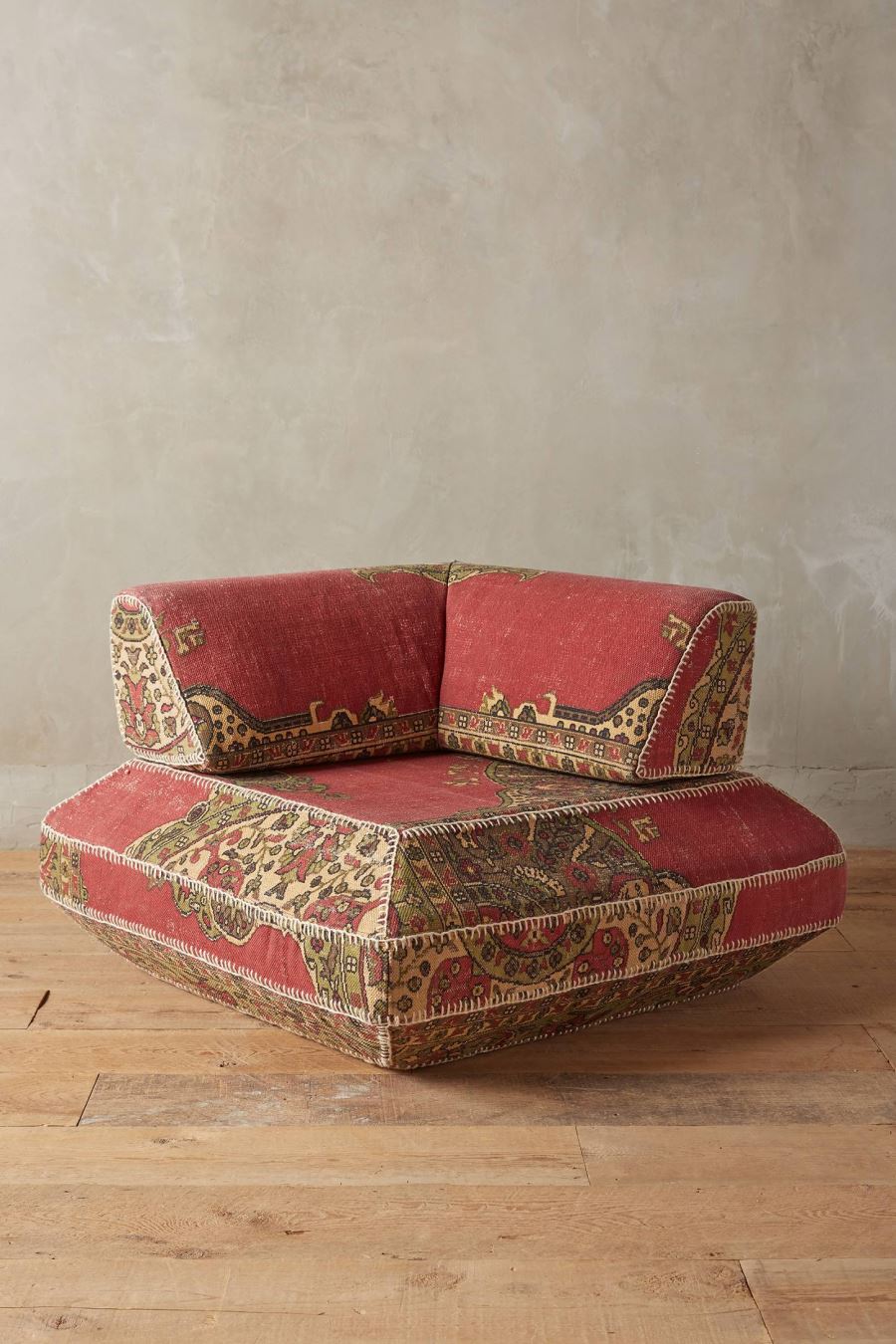 Anthropologie's Hilera Modular Corner Chair is a vision in stripes. Combine it with the Hilera Modular Sofa for a sectional effect. Would you ever purchase a corner chair and display it alone? Or do you think these modular pieces belong with the rest of the sectional? Food for thought…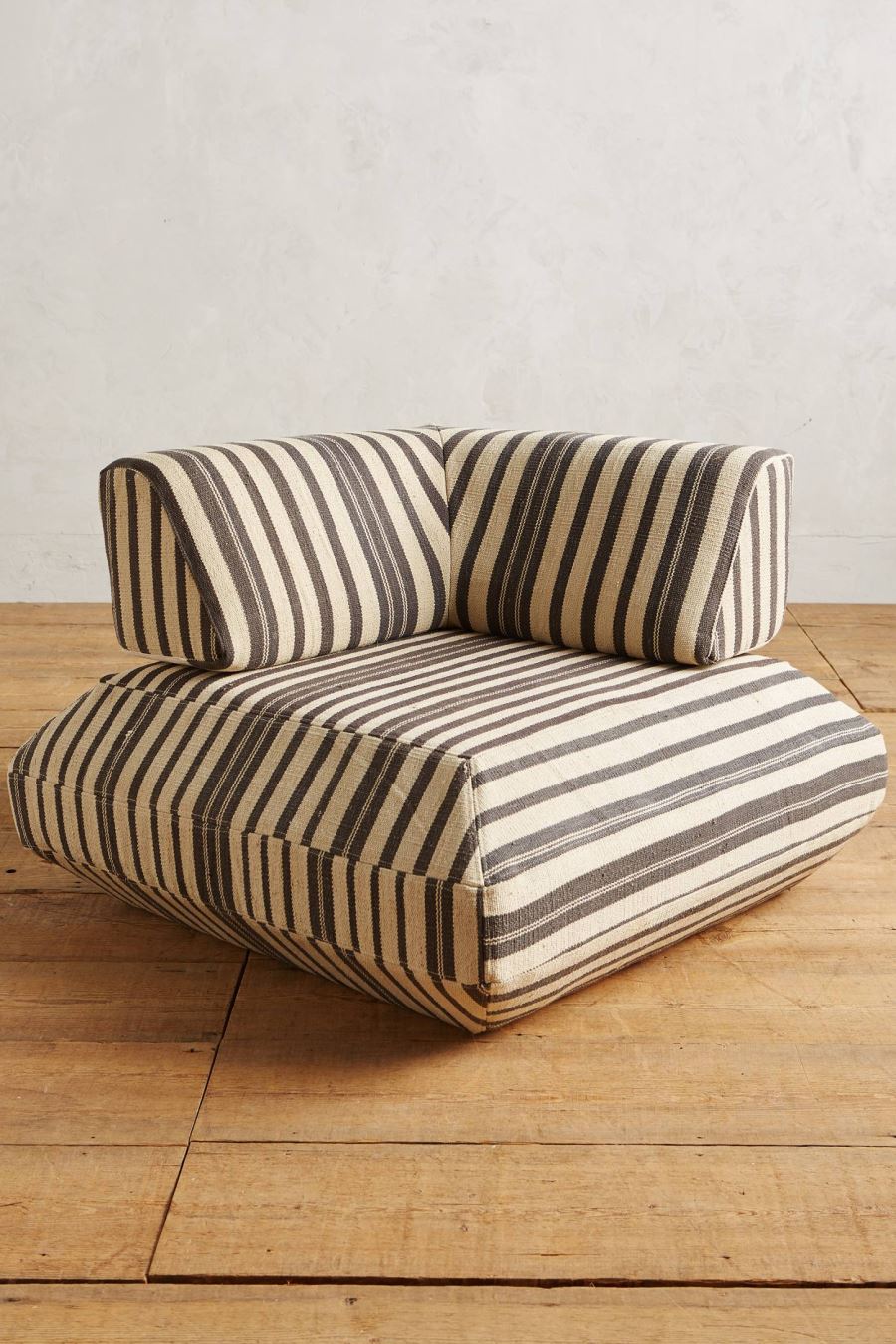 And last but not least, let's hear it for button tufting! The Soho Tufted Upholstered Corner Chair from Restoration Hardware showcases Chesterfield style at its finest: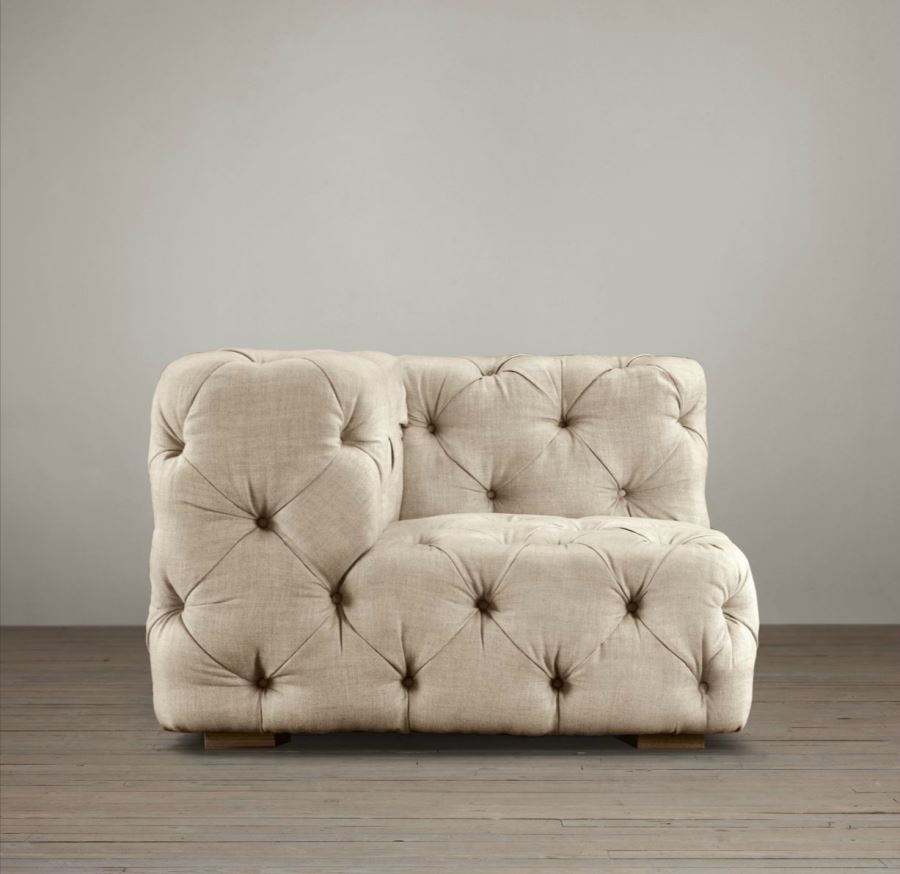 Corner Tables and Desks
Corner tables are ideal for personalizing small nooks. First up: the Stressless Corner Table from Circle Furniture. In fact, this piece is designed to fit between two Stressless recliners, two sofas, or a recliner and a sofa: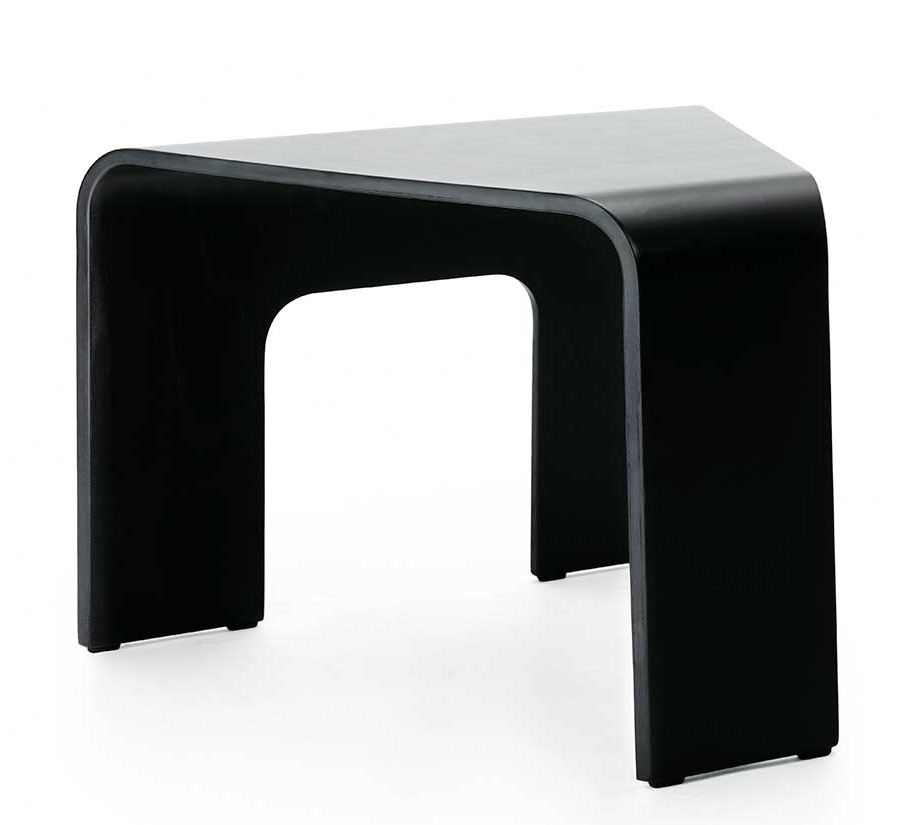 Shopping vintage is a great way to go! Although this Danish Mid-Century Sofa Corner Table from 1stdibs has been sold, it's a good reminder that interesting pieces with a history are out there if you know where to look.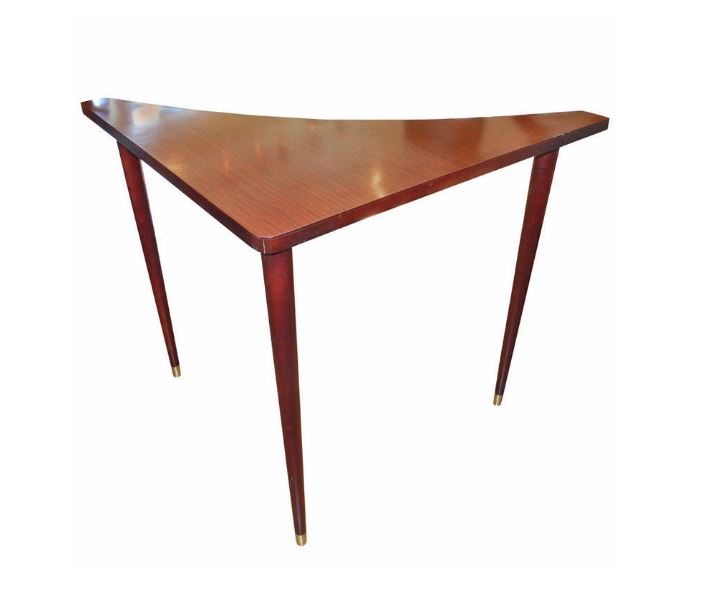 Beyond the Office Door offers a Reception Corner Table that's perfect for utilizing every last square inch of space at work. Plus, you can choose from four different laminate colors for the top of the table.
This white corner table from IKEA also makes the perfect desk. Plus, you can choose from a few different leg and tabletop color options!
Speaking of workspace options, Restoration Hardware offers a Corner Desk Top as party of their Library collection. Solid hardwood is the material of choice, and you can browse a range of finishes before selecting the one that's right for you: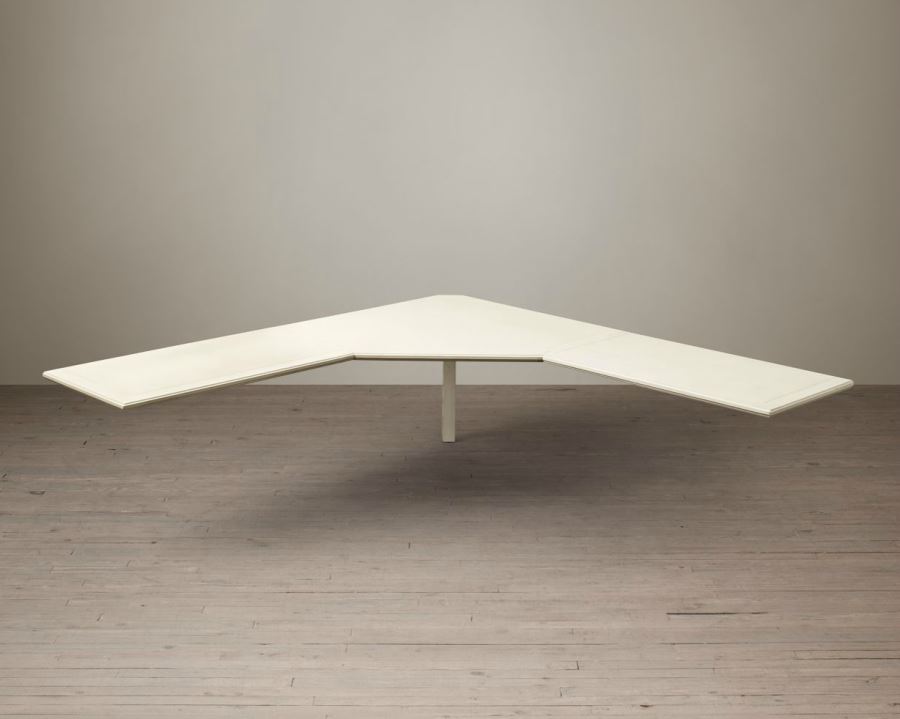 Top off your corner desk with this Library Corner Cubby Desk Storage, also from Restoration Hardware. Because why wouldn't you want to maximize and utilize every last bit of that corner?!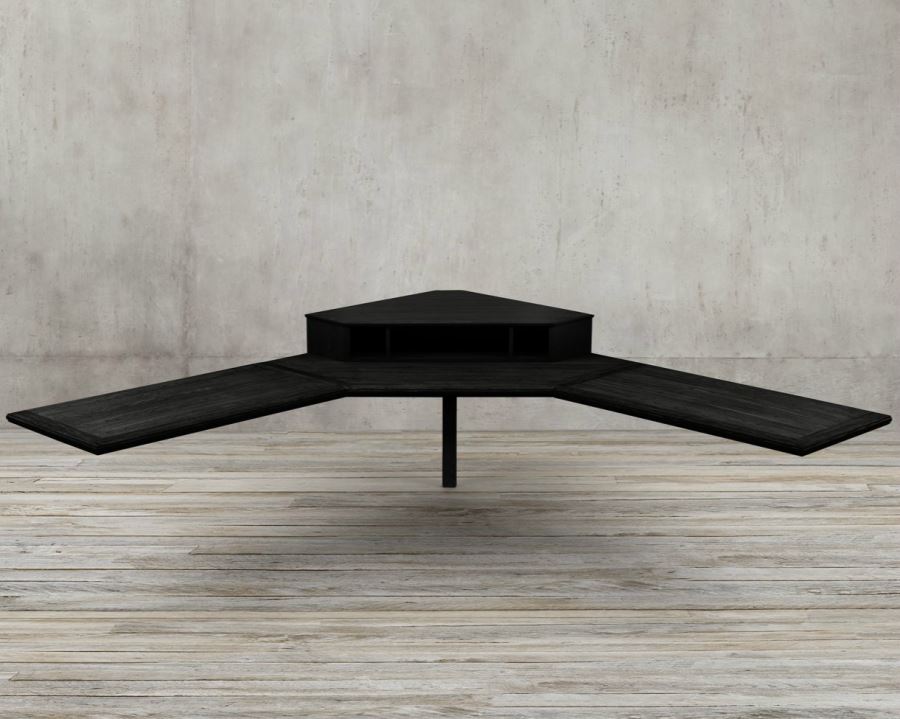 Corner Bar Carts
No room for a bar cart or home bar? Of course there is! Especially when you can find one that neatly fits into a corner that would otherwise be empty. No space lost! This Topanga Corner Bar from CB2 is part of a collaboration between CB2 and Lenny Kravitz:
CB2 also offers an acrylic bar cart that adds a dose of glamour to your interior. Plus, the see-through look of the piece creates the illusion of space, making the room appear to be smaller while at the same time taking up as little space as possible.
Corner Shelving
We end today's post with three small pieces that take corner shelving to a new level, starting with the Metro Large Corner Shower Basket from Restoration Hardware. Chrome-plated brass and a sleek silhouette give this shelf its true appeal: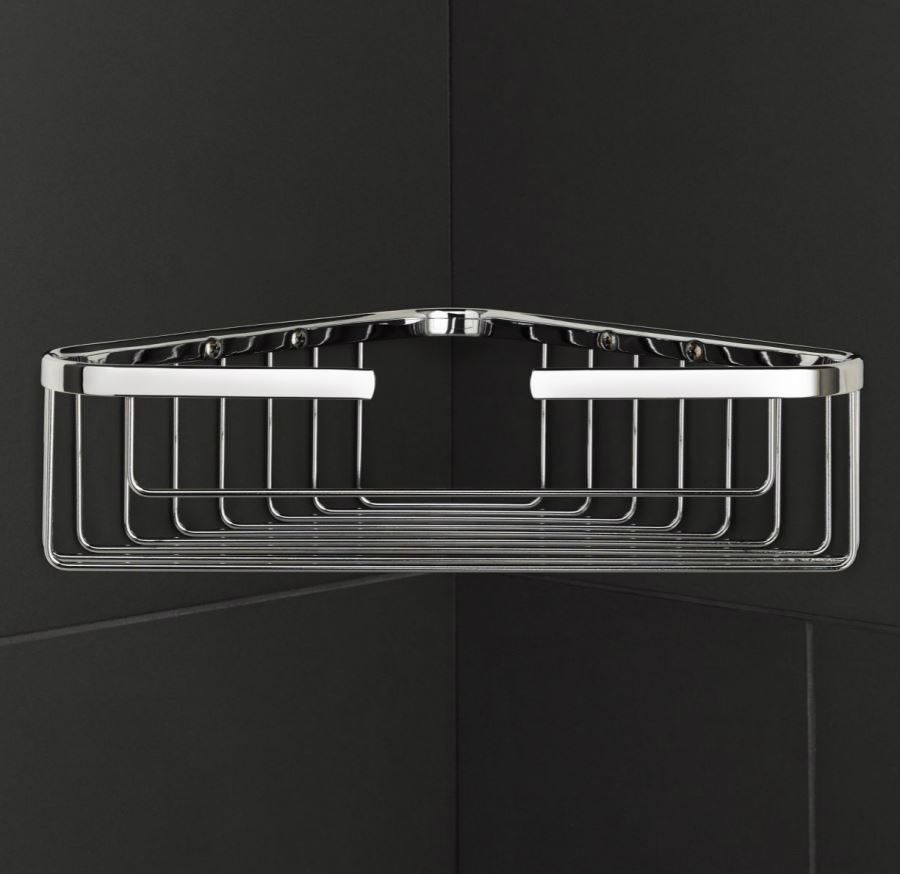 Anthropologie's Salvaged Wood Corner Shelf is crafted from handcarved wood. Display one, or purchase a group of them for an eclectic vertical statement: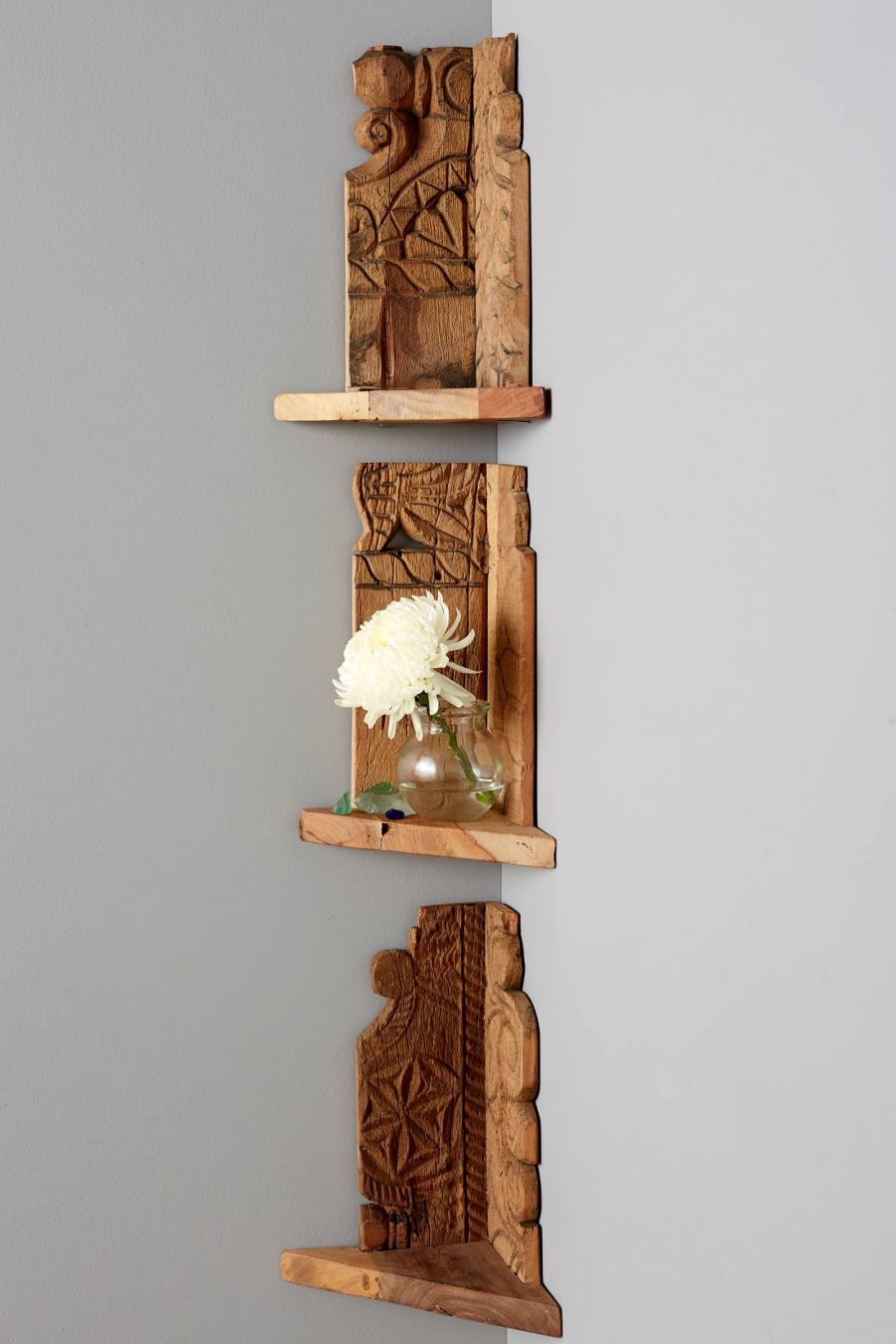 Urban Outfitters' Anyi Corner Shelf adds a detailed touch to the corner of your choice. What would you put on your corner shelf?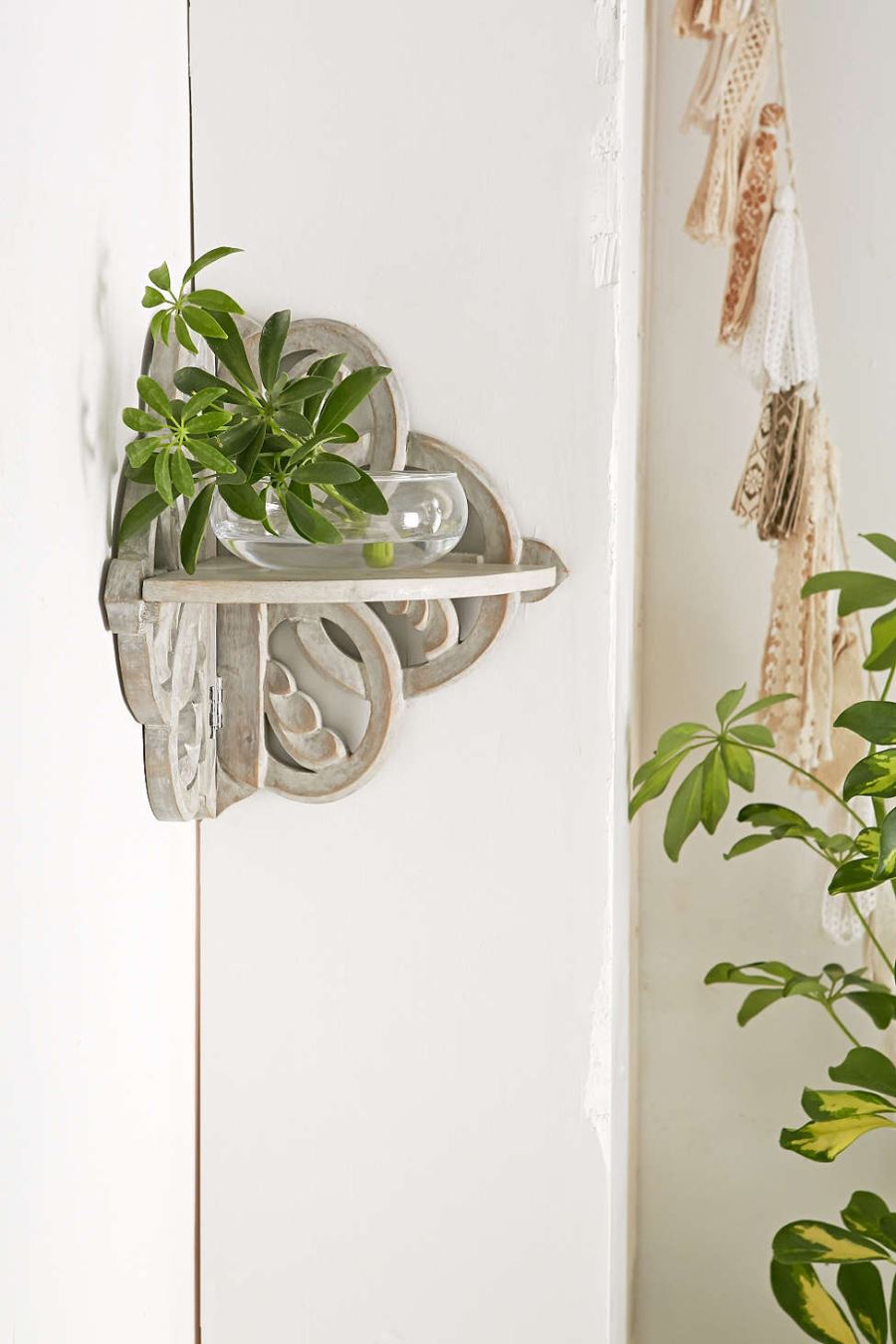 Are you ready to bring that forgotten corner of your interior to life? A new furnishing just might do the trick…
You're reading Space-Saving Corner Furniture Finds, originally posted on Decoist. If you enjoyed this post, be sure to follow Decoist on Twitter, Facebook and Pinterest.