In a world where multitasking is the norm and every inch of space on offer is increasingly becoming more precious, space-savvy décor that 'grow vertically' are a big hit among homeowners. Wall-mounted modular units that can be repeated with ease not only save invaluable square footage in the small urban apartment, but they also bring the walls alive. As your storage needs change with time, you can cut back or even add these modular units without any hassle and many of these stylish delights seem to blend in with pretty much any style you have going in the living room. So, this season, why not embrace the floating wooden cabinet?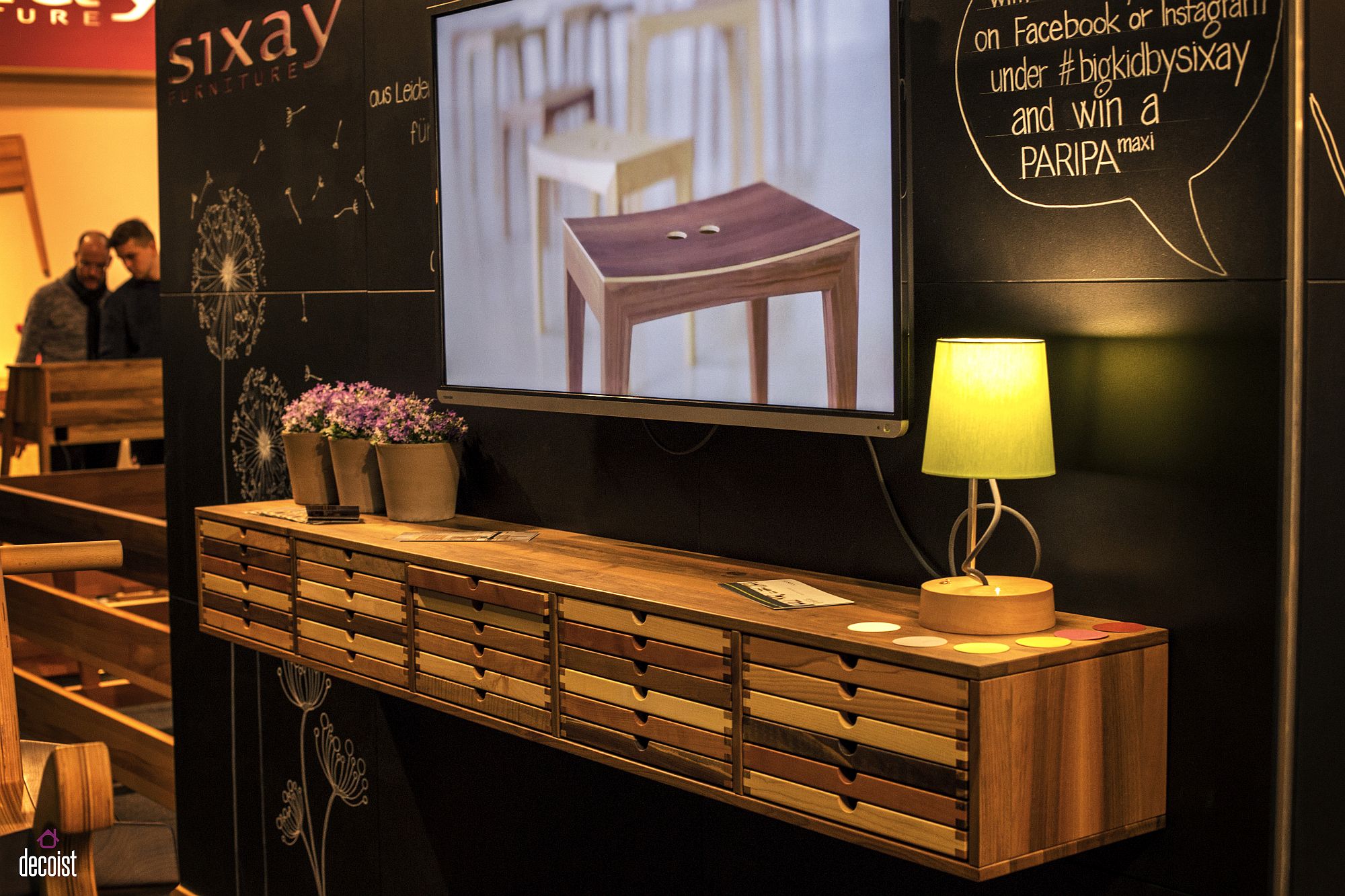 Floating wooden cabinets and open box style shelving units come in a wide range of styles and finishes that range from unpolished and rustic to sleek and minimal. With top décor brands embracing wood like never before, now is the perfect time to bring home these floating space-savers that fit in seamlessly in any room of the house. From the unique entryway to the relaxing bedroom, there is no place that would not benefit from one of these floating wooden cabinets!
Box Style Open Shelves
For many of us, the box style open shelf is the perfect combination of the closed cabinet aesthetic and the lovely charm of those floating open shelves. Add to this the warmth and textural beauty of wood and you have an absolute winner! Many of these smart units come with a variety of shelves and Led strip lighting can be used to illuminate them elegantly. Combine one of these snazzy units with the living room TV unit that also seems to float effortlessly and you have a sensational TV wall that turns heads while saving space.
RELATED: 55 Wall-Mounted Open Shelves Offering Space-Savvy Modularity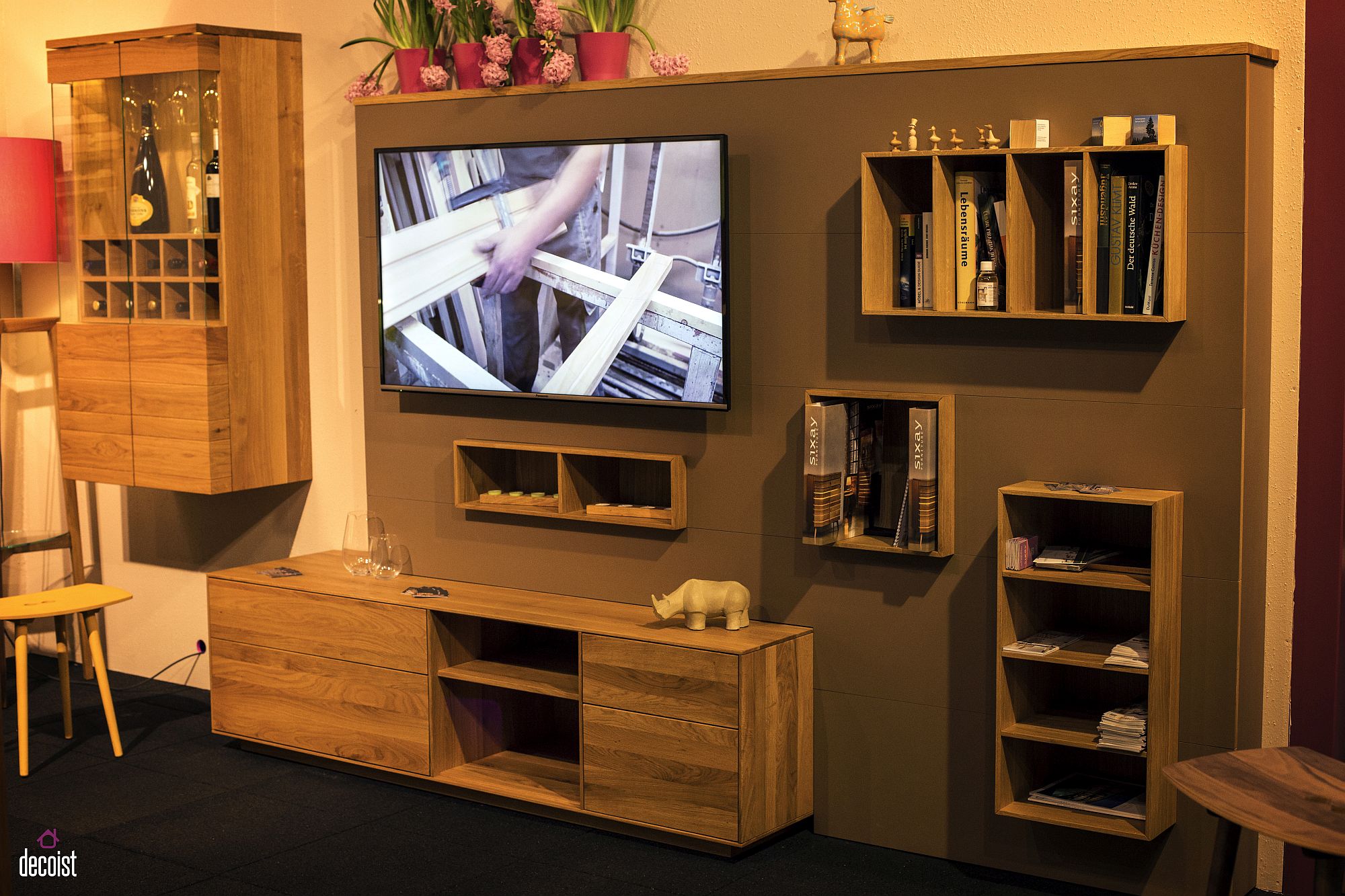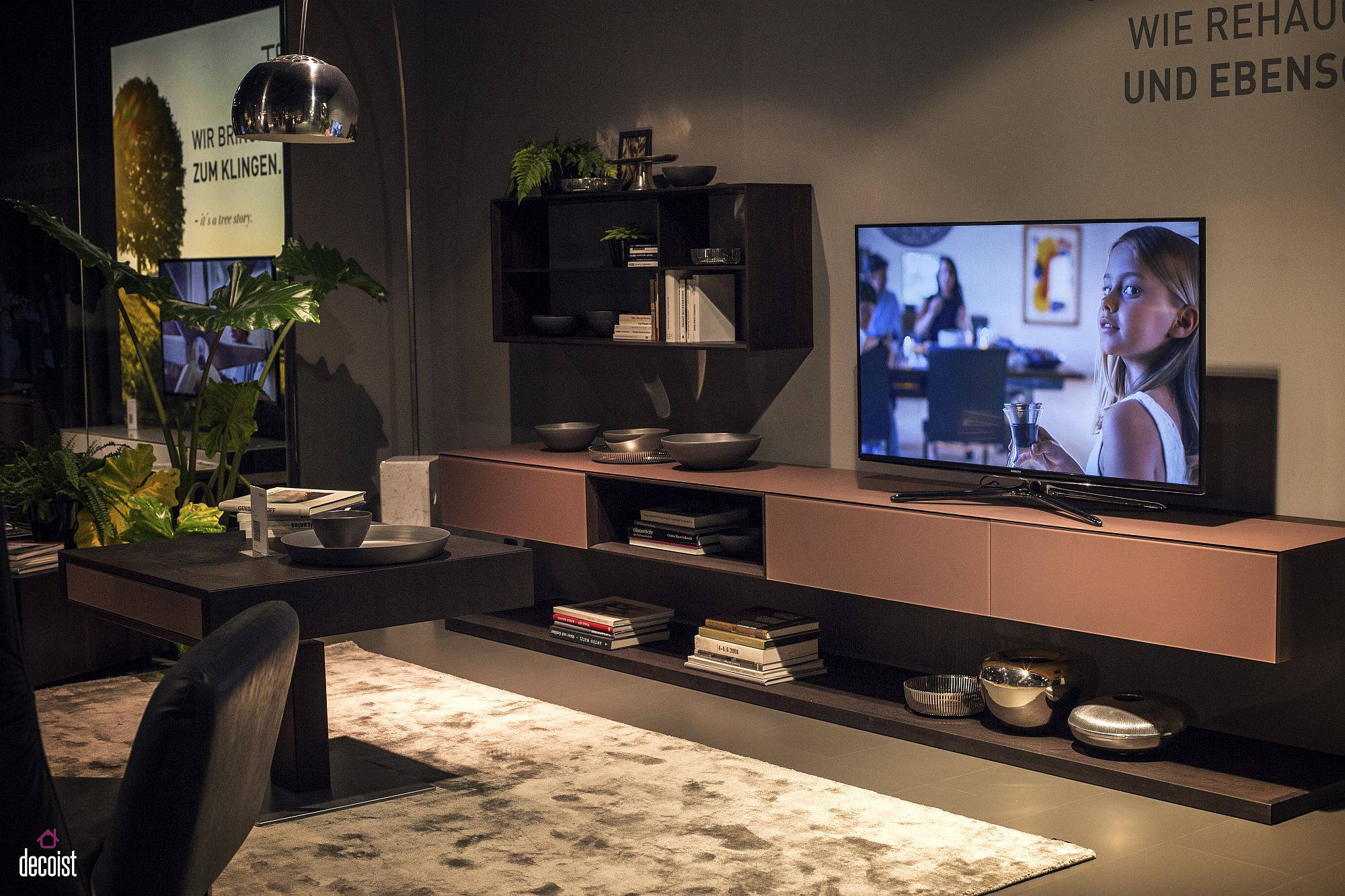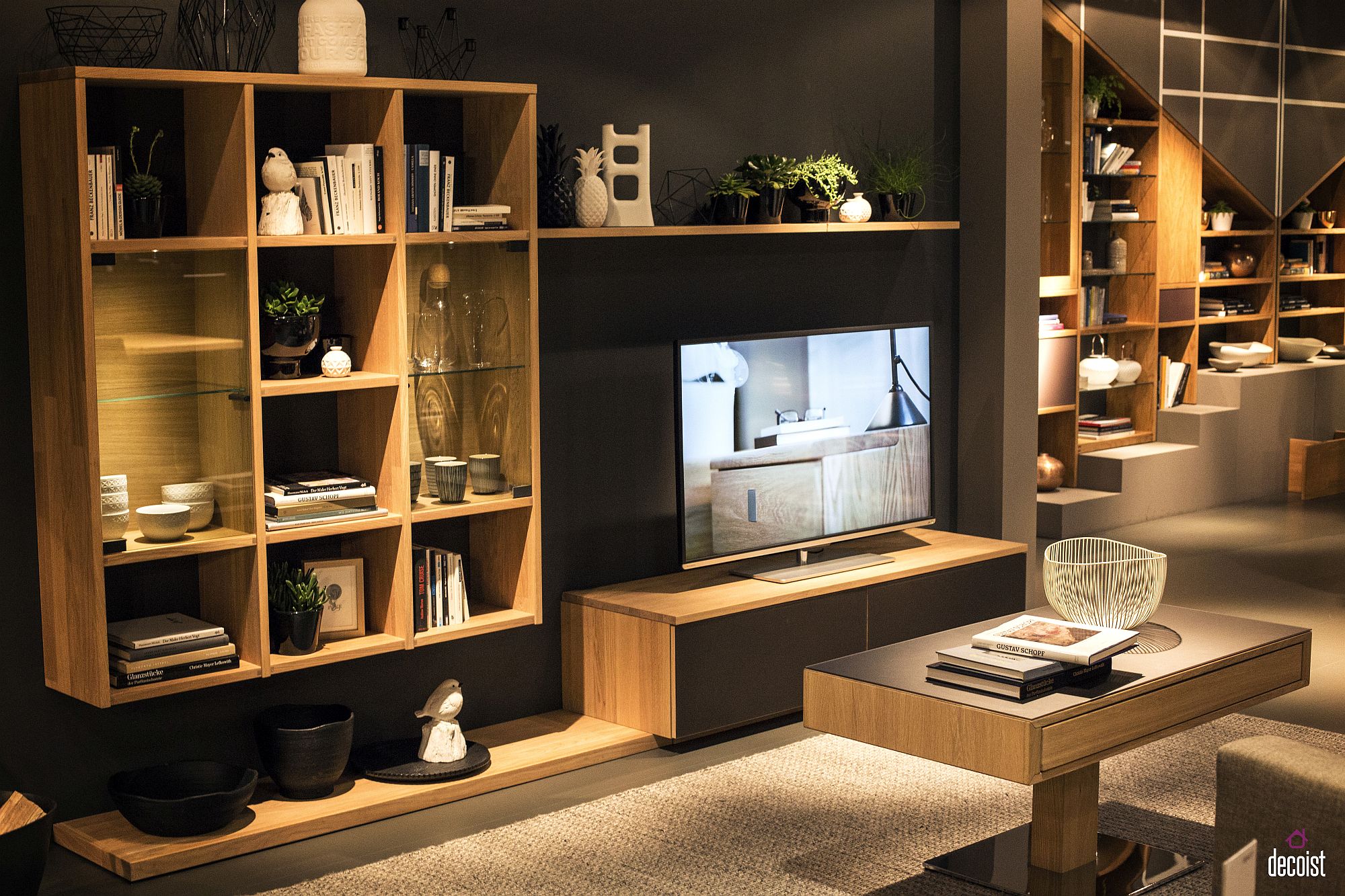 Sleek and Contemporary
Floating wooden cabinets have long been viewed as that ideal blend between organic beauty and contemporary panache which bring together the best of both worlds. Create a stunning accent wall in the living room or even dining space with a series of floating wooden cabinets coupled with those with a more polished finish and all your storage problems are instantly solved. Once again, it is LED lighting or even accent lighting that plays a major role in elevating the visual appeal of these sleek units. Decorate them with a series of vases or a collection of fun natural wonders for an even trendier look.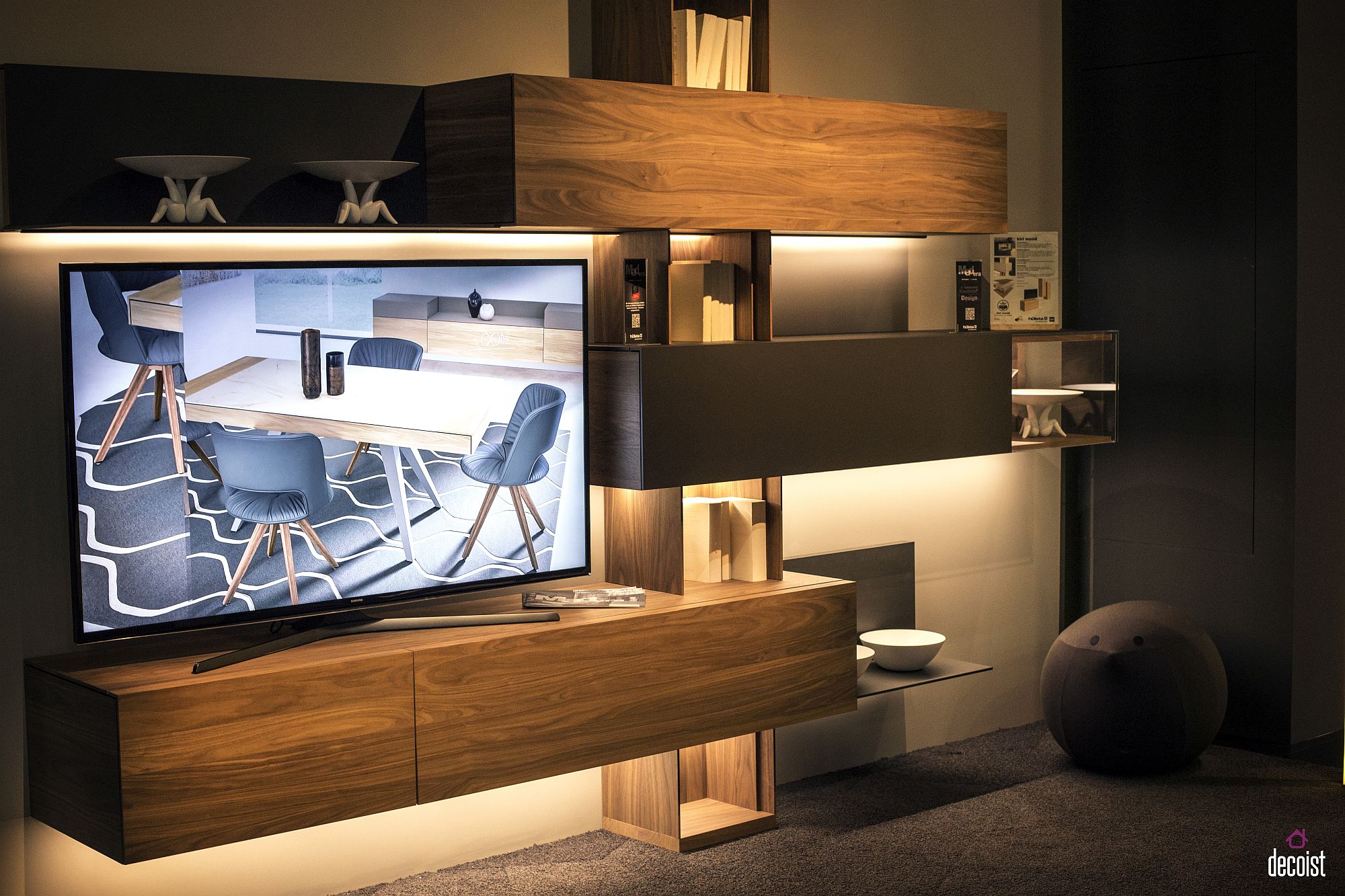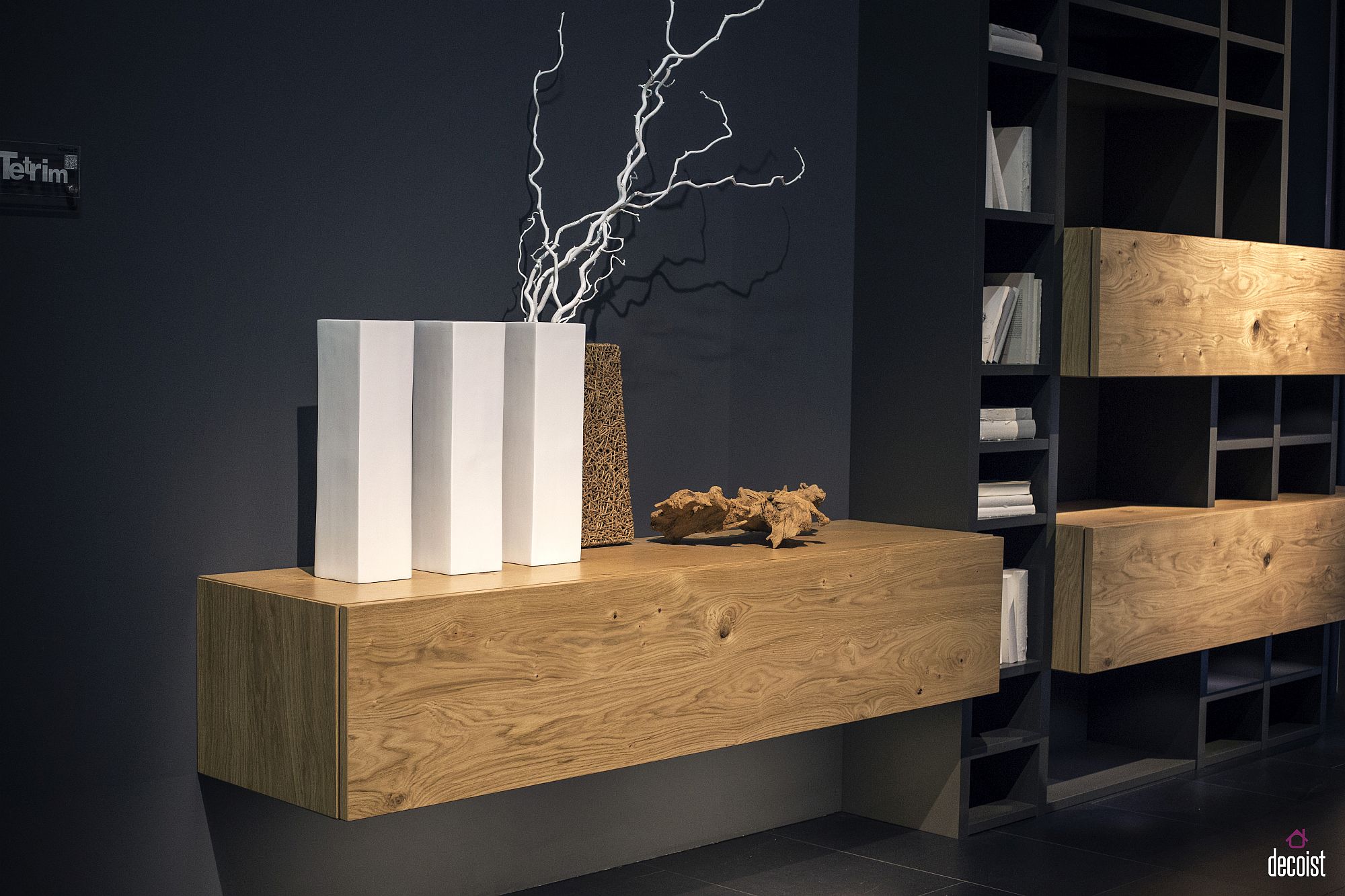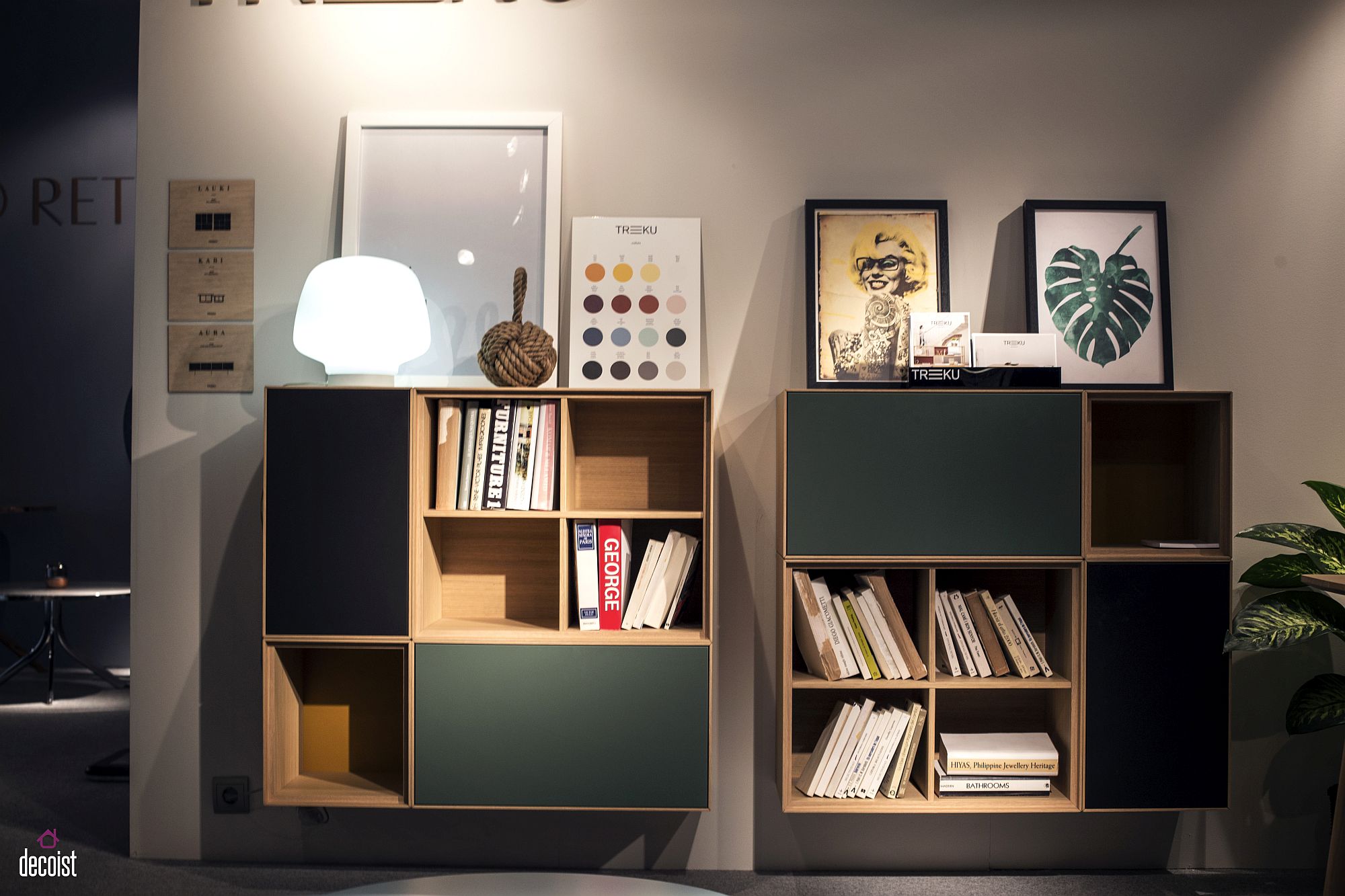 Beyond the Living Room
Take the dashing floating cabinet clad in wood into the bedroom and fashion a fabulous headboard wall that is as efficient as it is attractive. Many of these large units offer plenty of storage space and you can even replace the traditional bedside table with a small side table and use the floating shelf to stack those bedside gadgets and accessories instead. Once again, the size of the bedroom, its style and the height of your bed dictate the magnitude and finish of the floating wooden cabinet.
RELATED: Living Room Wall Unit Blends Trendy Design With Smart Functionality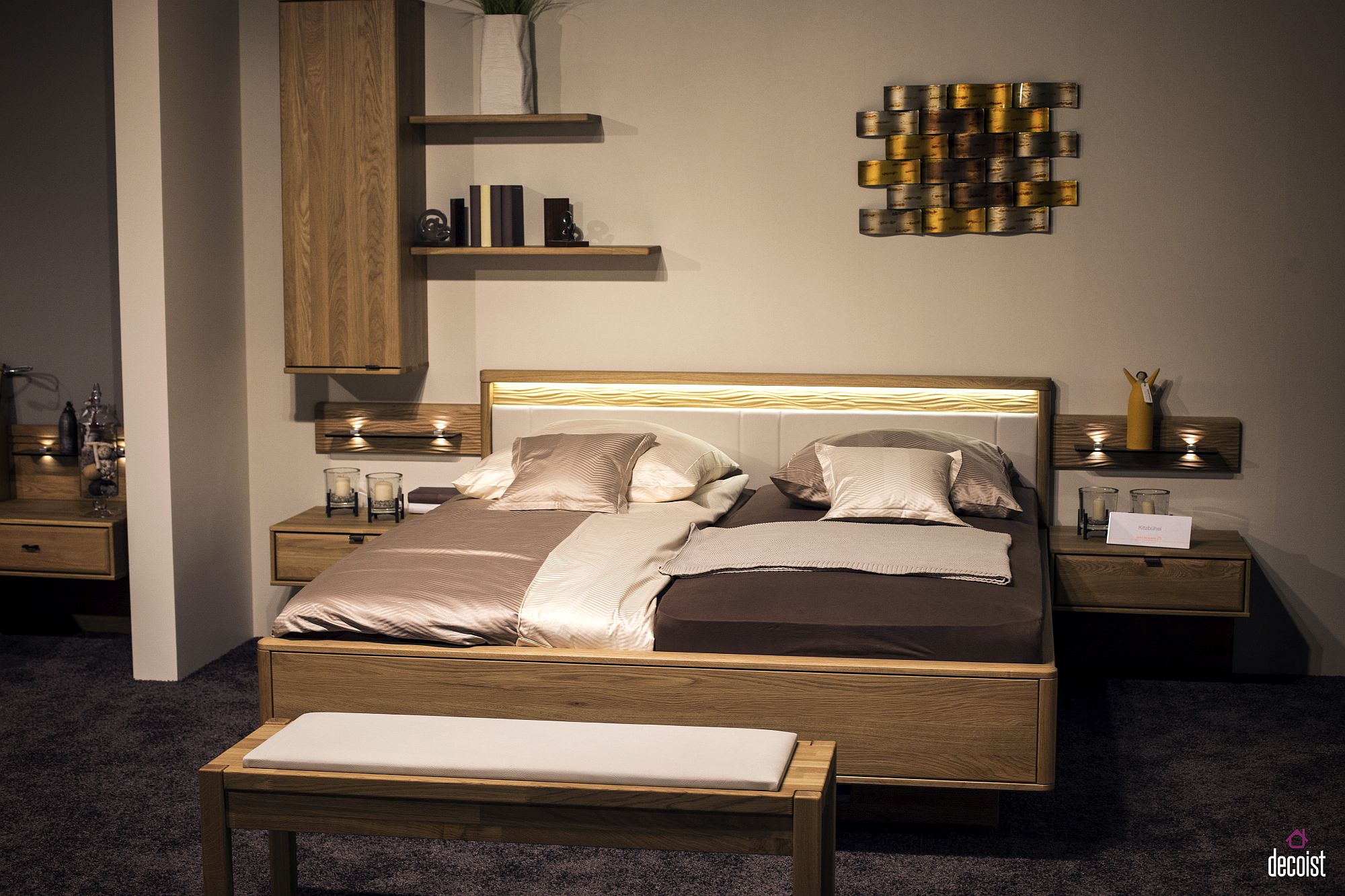 As we alluded to earlier, the dining room is another great place for the floating wooden cabinet and it can easily replace the classic sideboard for those who are not sticklers to tradition. Those struggling with a small foyer can also use one of these breezy delights as an entryway console while the home office is the perfect place for floating cabinets that hide away all the mess. Yup, when it comes to versatility, few décor additions come close to the floating cabinet in charismatic wood!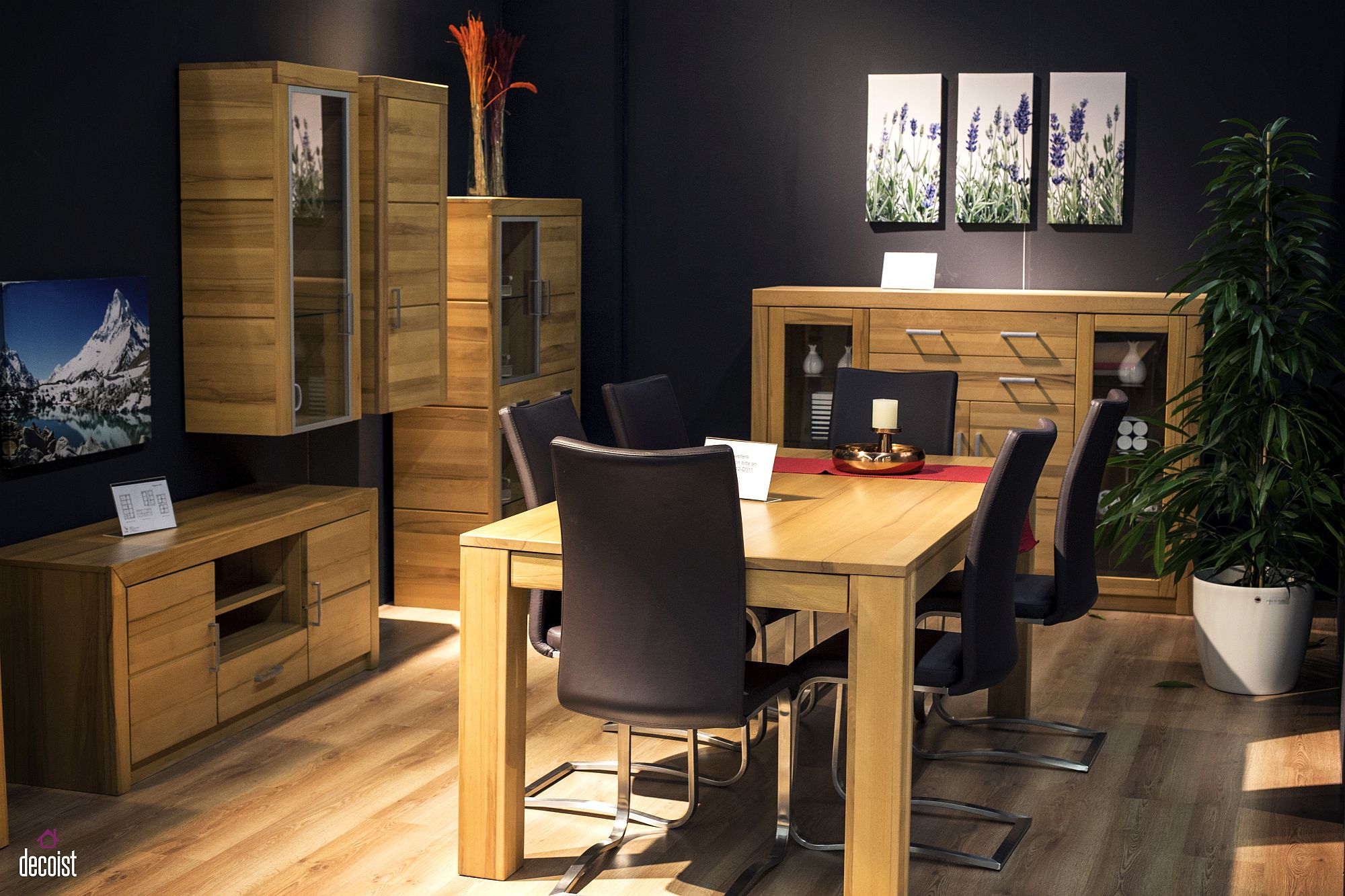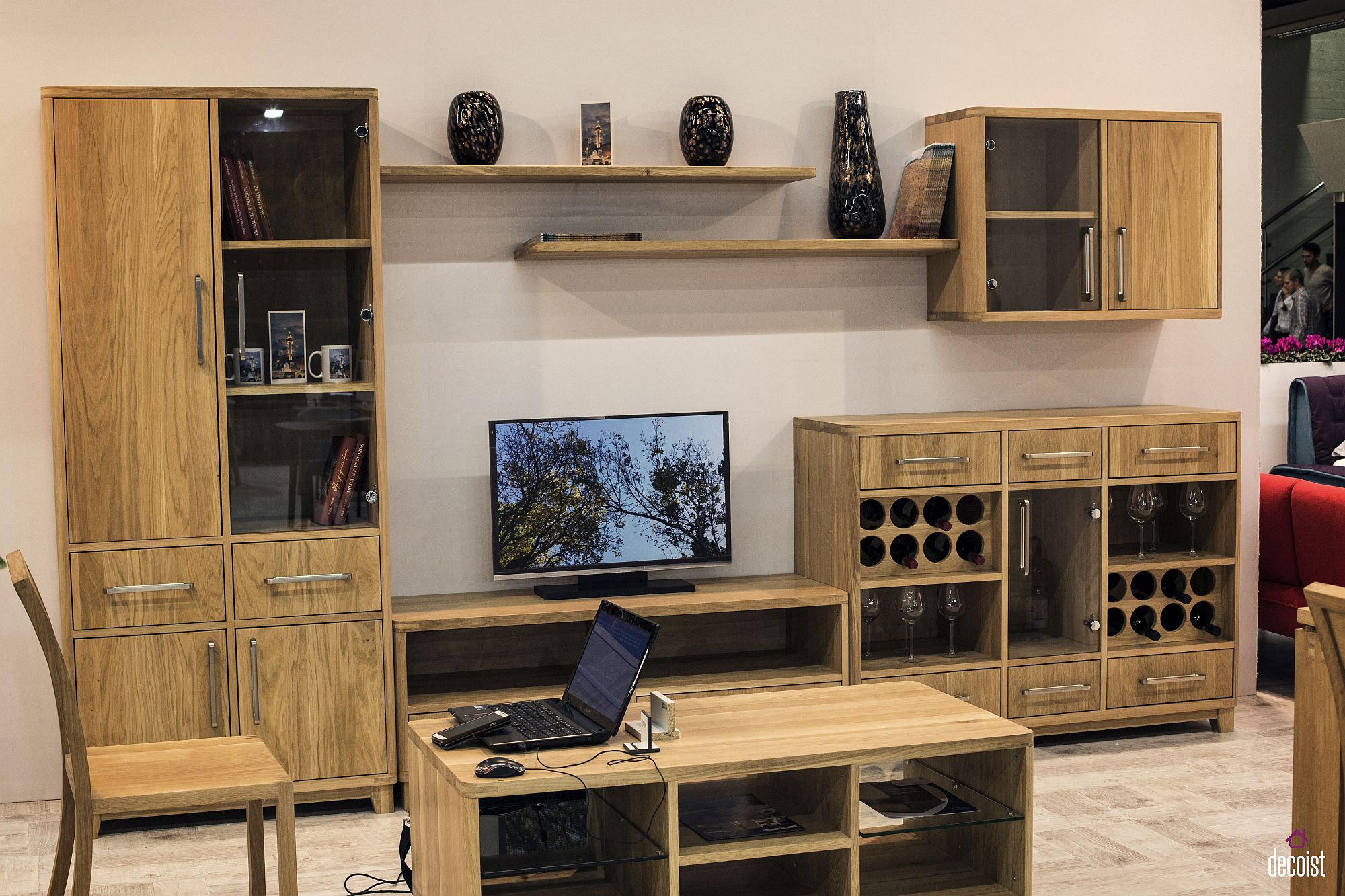 You're reading 10 Floating Wooden Cabinets and Shelves that Offer Modular Ease, originally posted on Decoist. If you enjoyed this post, be sure to follow Decoist on Twitter, Facebook and Pinterest.