It is easy to fall in love with a color scheme compromised of the world's favorite color and the trendiest new neutral that has been topping charts for several years now. Blue has always headed the list of the most popular colors for decorating an interior. Be it a smart nursery, the kids' room, bedroom, living room or kitchen – blue works with a variety of styles and themes. Combining it with the trendy panache of gray only takes its cool factor a notch higher! Smart, chic and soothing, gray and blue is the perfect color combination for the elegant modern bedroom.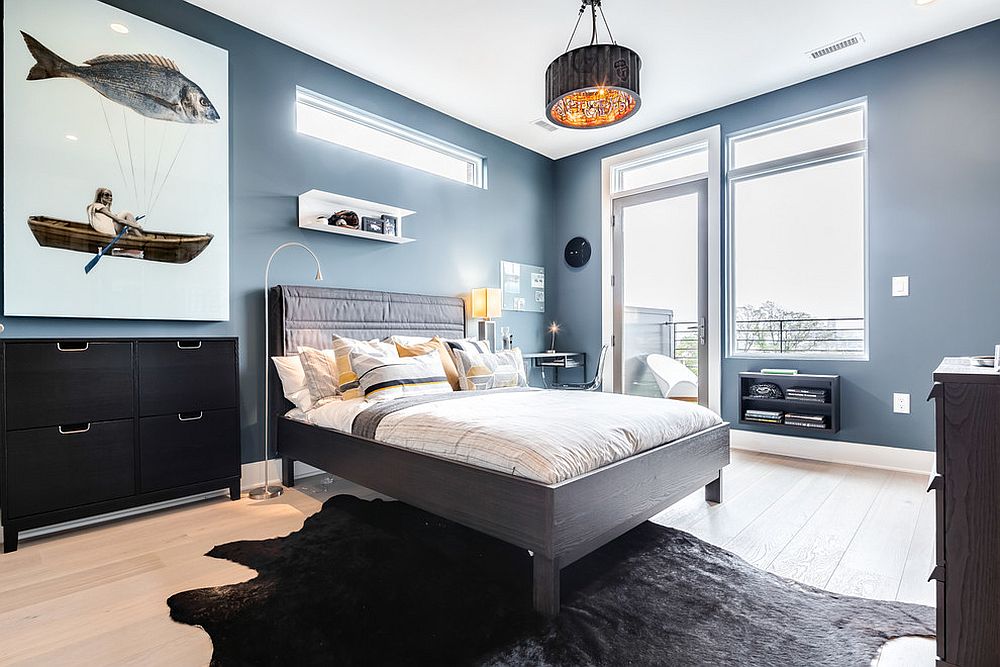 One of the many reasons for the popularity of each of these colors individually is the versatile range of hues and shades that they have to offer. Gray can act both as a soothing neutral and a dominant, accent hue in a room while blue can play the role of a protagonist and also supporting cast with equal ease. This offers an endless array of possibilities to work with. Bright, refined and always in trend, here are 15 gorgeous gray and blue bedrooms to swoon over –
Inspired by the Sea!
It is white and blue that traditionally ushers in the magic of sun, sand and surf into your bedroom. But go down a different route this summer and replace the white in that equation with far more exciting shades of gray. Apart from giving your nautical or coastal style bedroom a fresh, new look, replacing white with gray gives you greater decorating freedom and a chance to try out newer shades of blue. In fact, you can fill the backdrop with light gray and maybe even a hint of white and use pops of teal, turquoise or periwinkle for greater visual impact. From bedding and drapes to a complete bedroom furniture set in blue, a gray background lets you switch between hues with ease.
RELATED: Trendy and Timeless: 20 Kids' Rooms in Yellow and Blue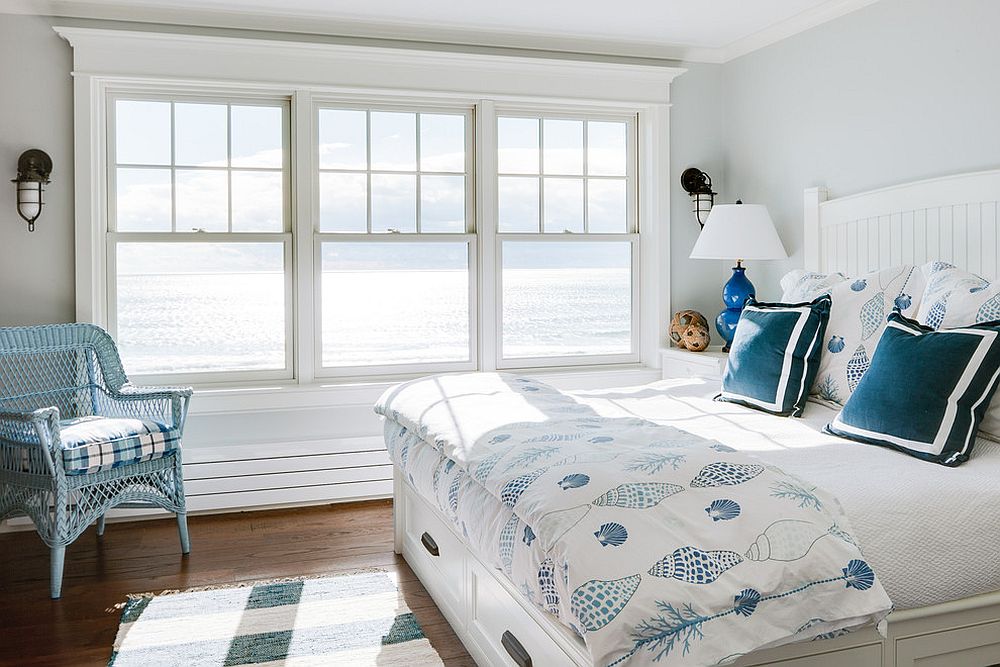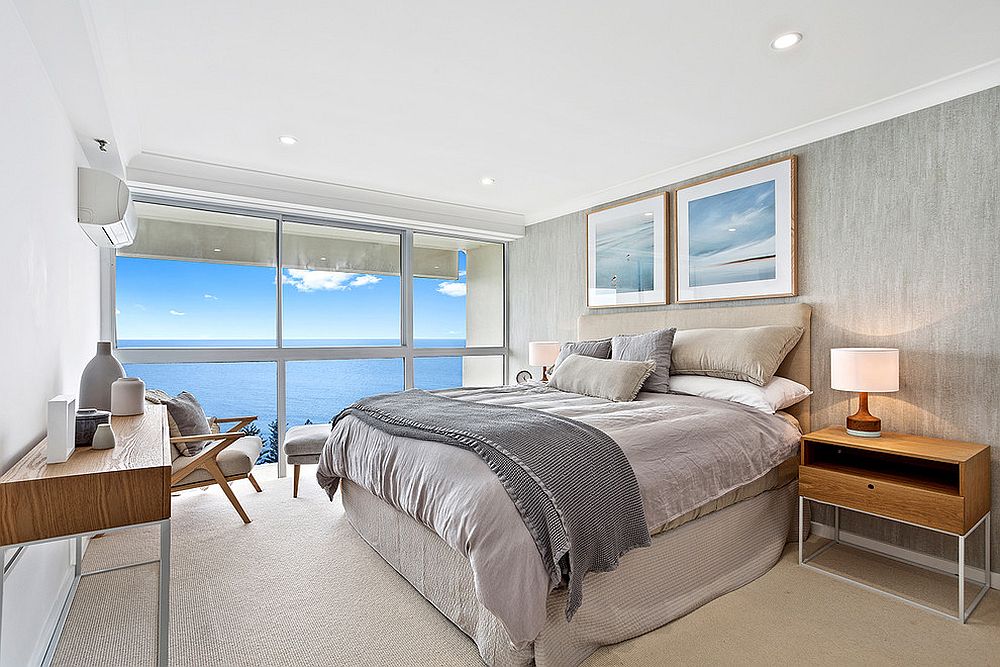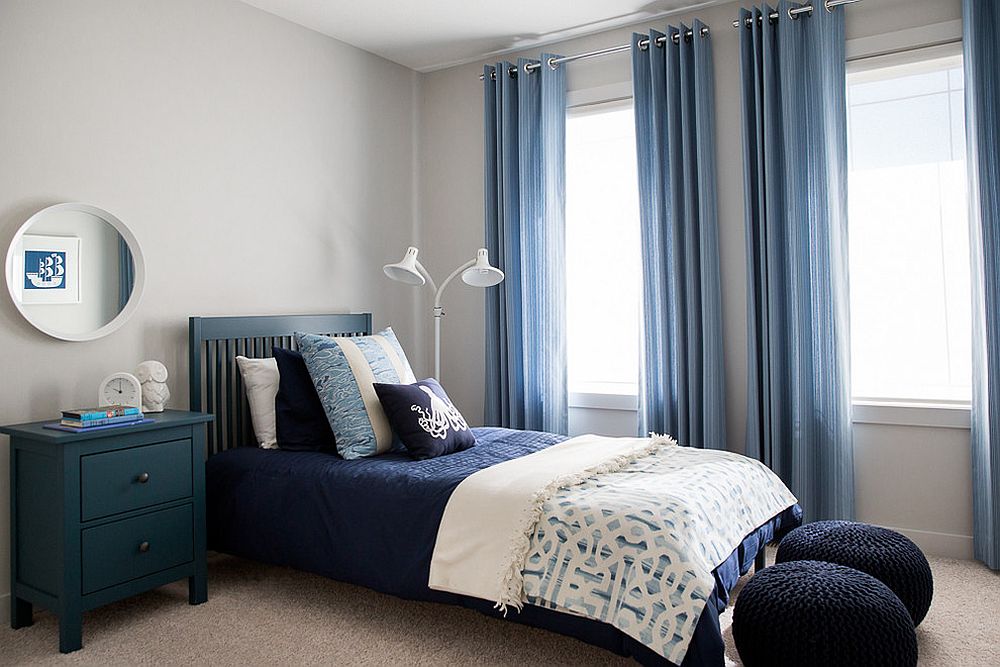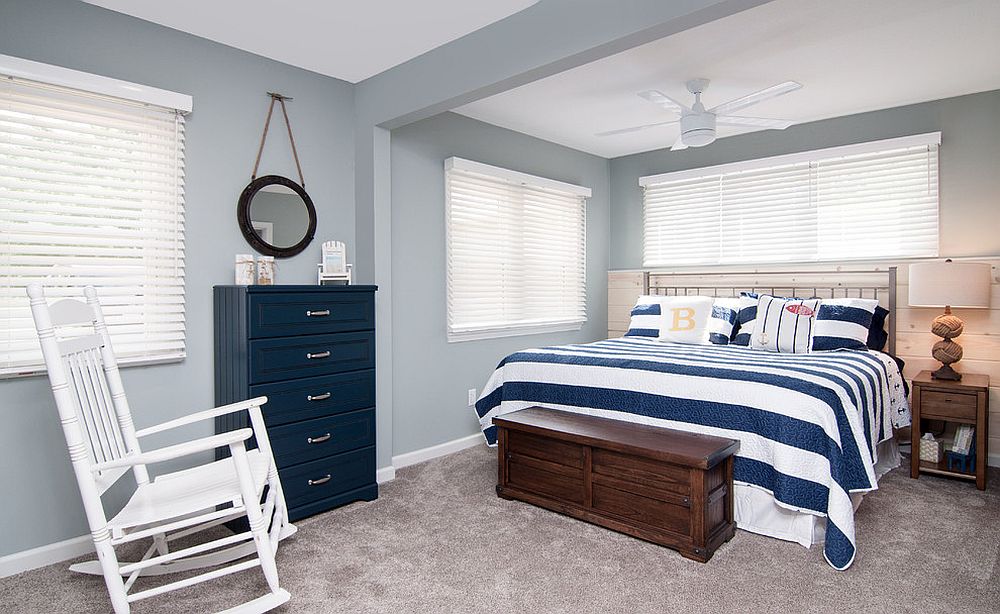 Contemporary Chic
Not sure about which shade of blue or gray you want to use in your contemporary bedroom? How about bluish-gray! Yep, bringing together the two hot hits, this is a color that has been making giant waves in the decorating world for a while now. It can be used to create a cool and inviting backdrop that also feels inherently urbane. Couple it with décor and accessories in darker tones of gray or brighter hues of blue and you have a stylish bedroom that is also incredibly adaptable. This is a color scheme that works especially well in modern Scandinavian bedrooms, thanks to its cheerful, appeal.
RELATED: Trendy and Chic: Gray and Pink Nurseries That Delight!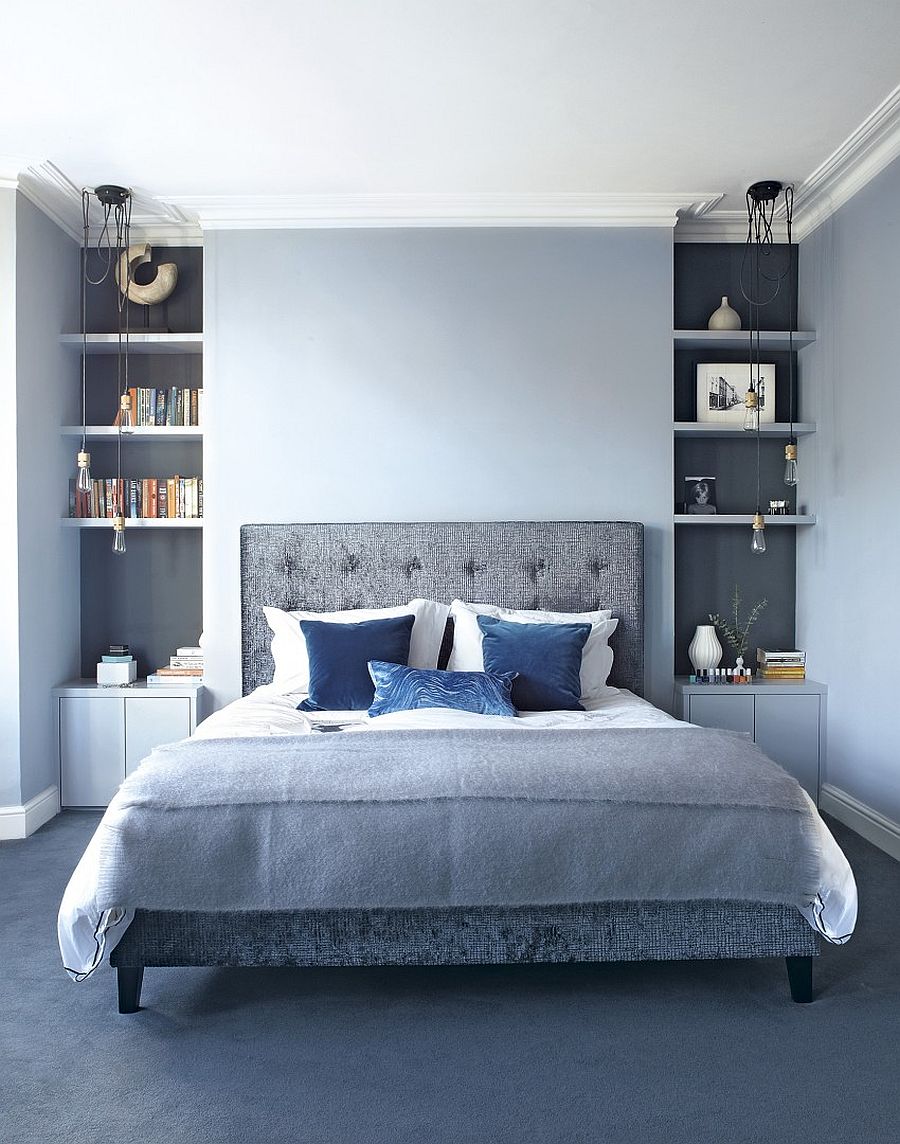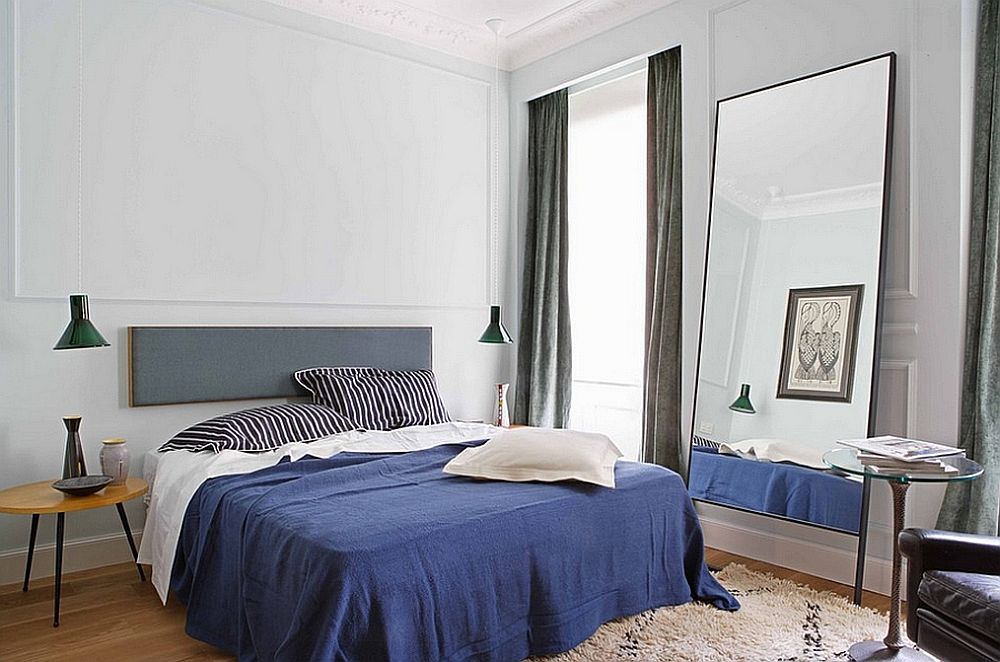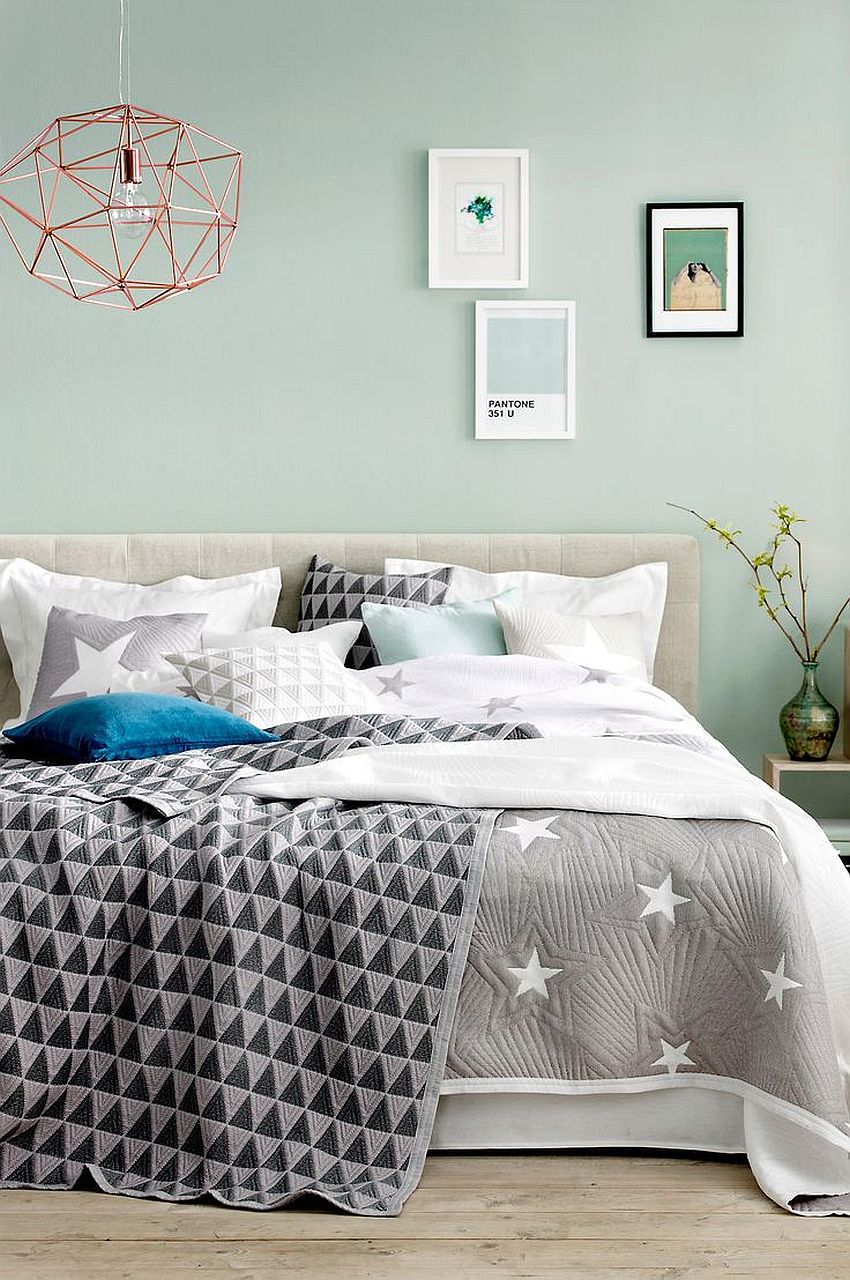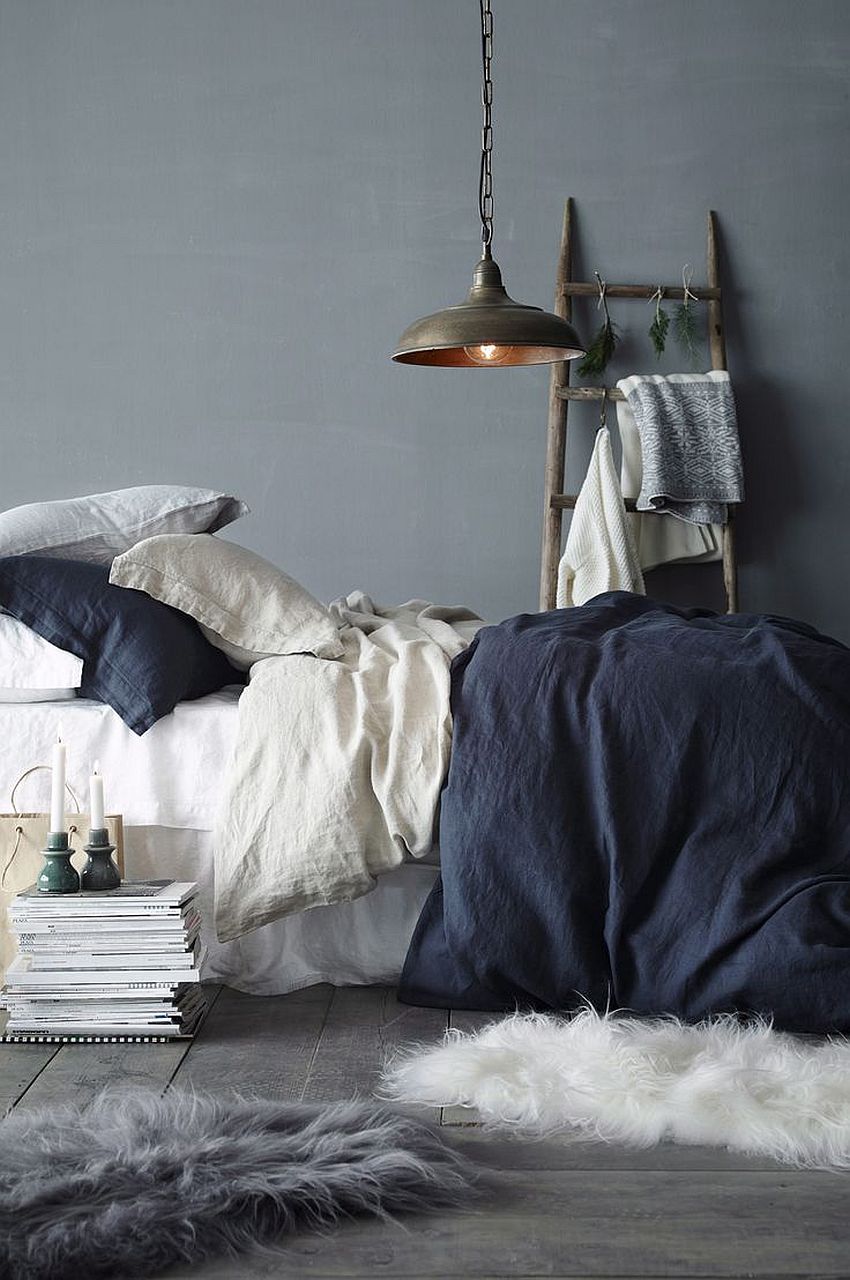 Experiment with Color and Style
Do not be afraid to combine a third color with gray and blue in the bedroom. This need not necessarily be white as both blue and gray can create a neutral and inviting setting which allows other bold hues to shine through. A touch of red or orange looks great in the coastal or nautical bedroom while a pop of fuchsia or pink can bring dazzle to the girls' bedroom. Yellow is a great choice in bedrooms with light shades of gray and blue as it ushers in sun-kissed charm while brown can give the space a more masculine finish.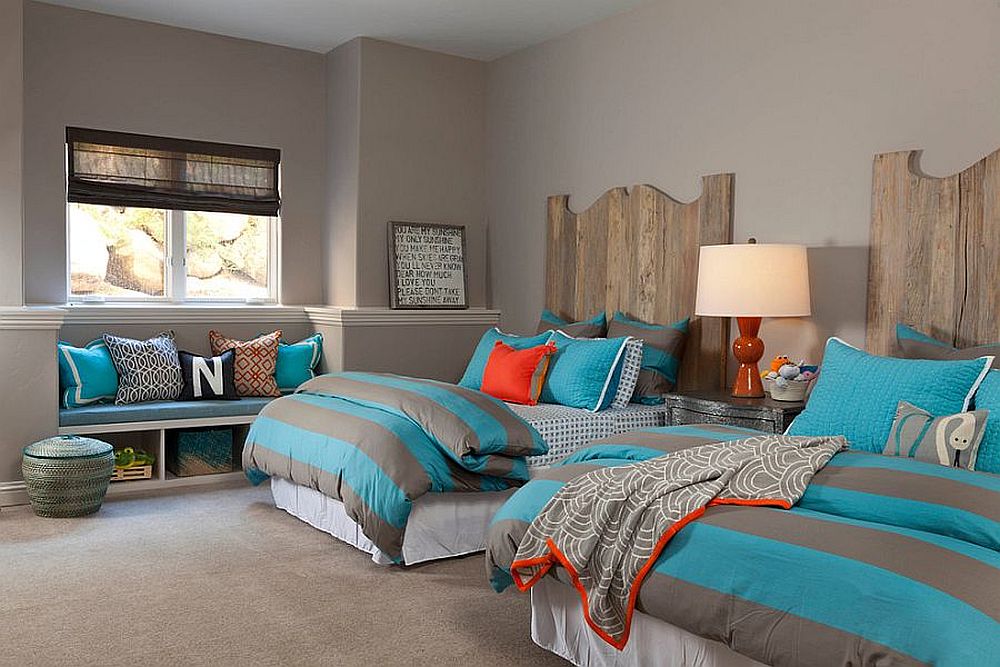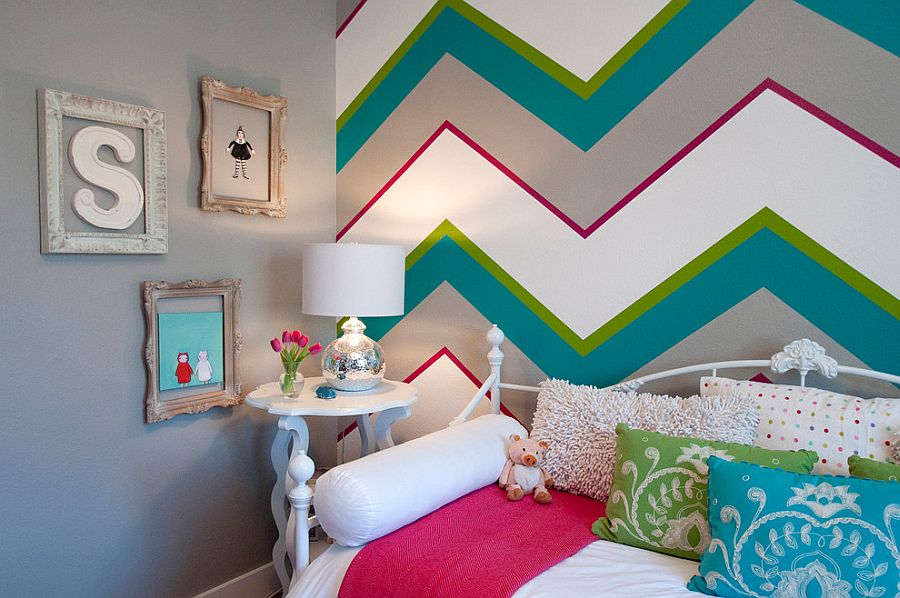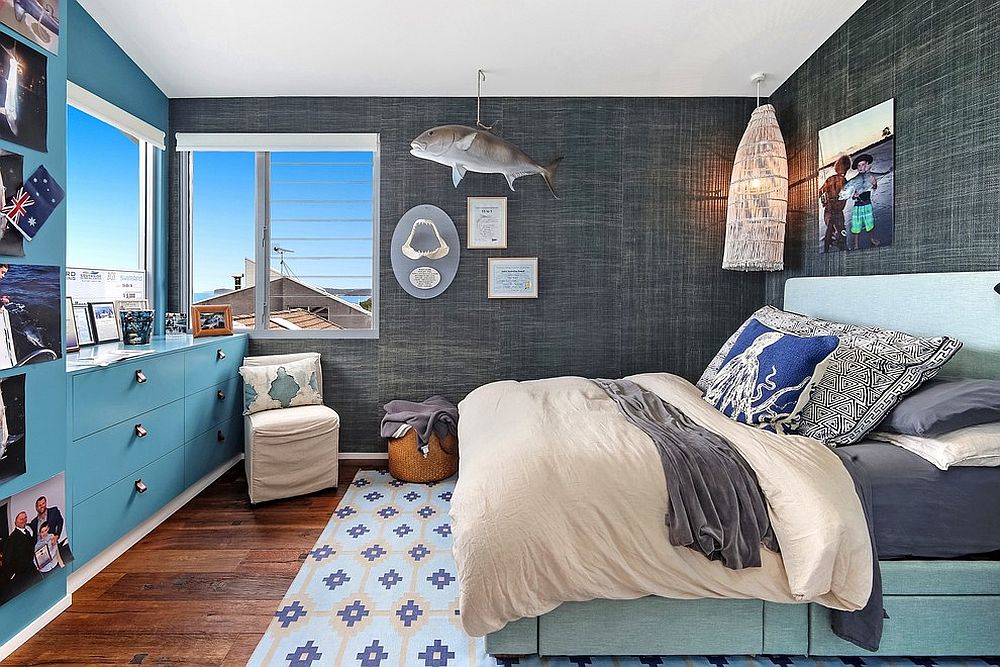 Different Shades of Gray and Blue
Darker shades of gray can also be used in small bedrooms to create a dashing and more masculine space. Once you go down this route, ensure that the rest of the room remains as uncluttered and neutral as possible with sparingly used blue accents. In the bedroom, everything from the pillows and bed sheets to drapes and vases can be used to add color and with changing trends you can even move away from blue and adopt a completely different color scheme.
RELATED: Fun Neutrals: 25 Cool Kids' Bedrooms That Charm with Gorgeous Gray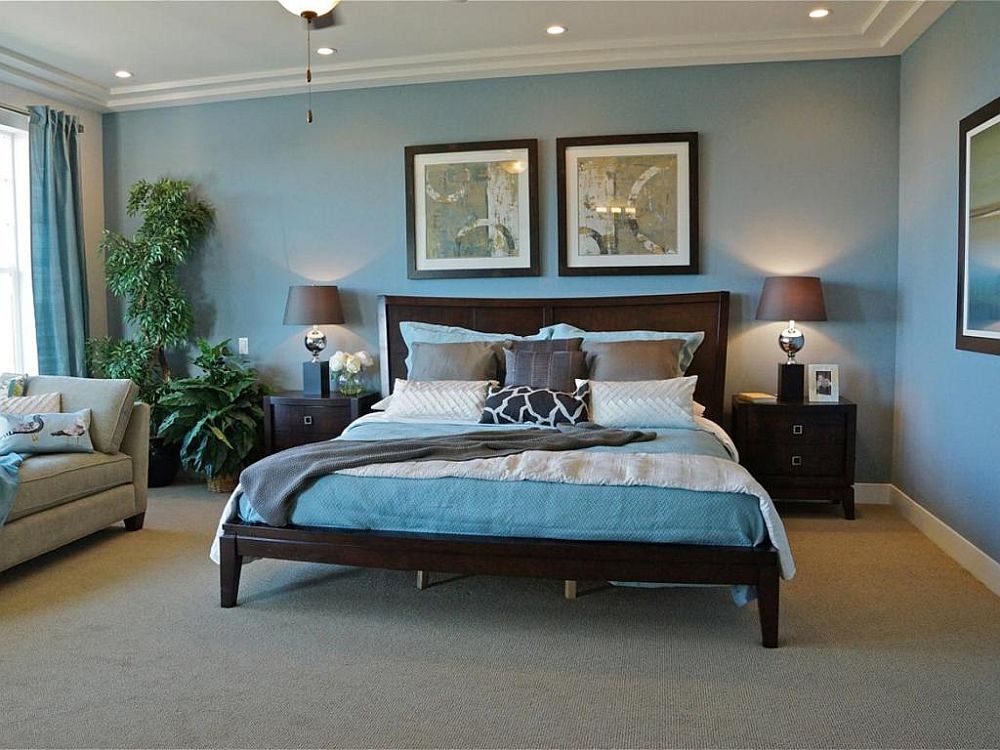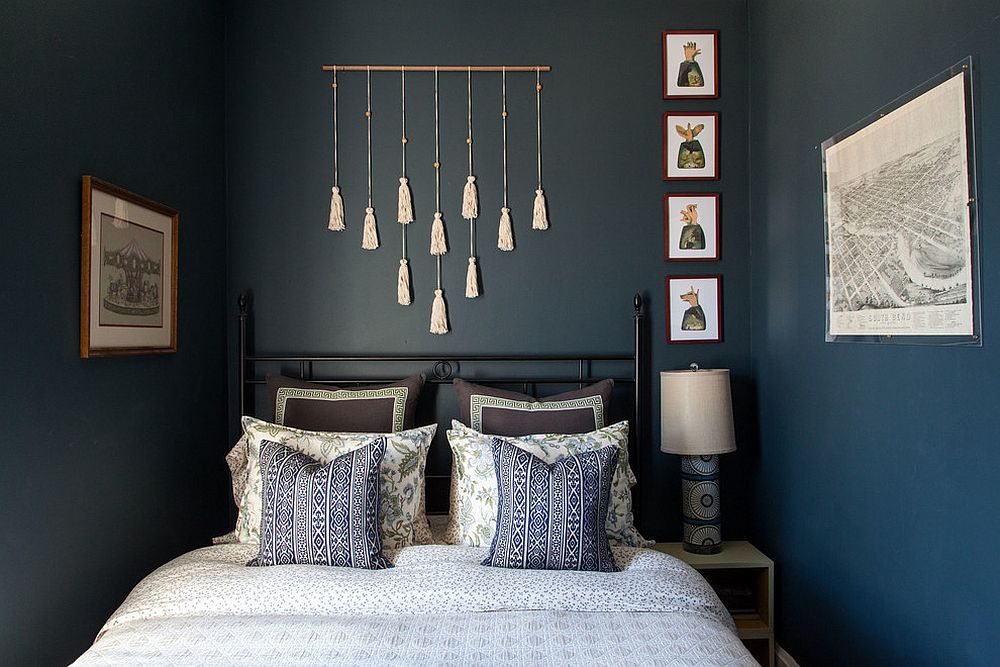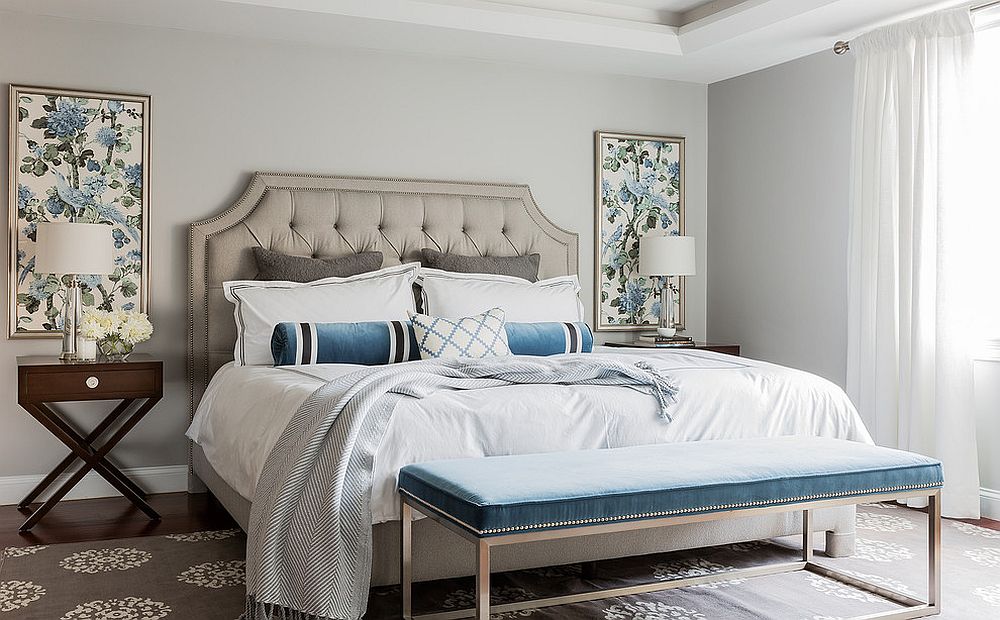 You're reading Bright and Trendy: 15 Fabulous Gray and Blue Bedroom Ideas, originally posted on Decoist. If you enjoyed this post, be sure to follow Decoist on Twitter, Facebook and Pinterest.