It is easy to fall in love with a color combination that is as alluring, charming and trendy as yellow and gray. Arguably one of the hottest color duos around, yellow and gray bring along with them a unique charisma that combines elegant refinement with a dash of sun-kissed goodness. It is a beautiful blend of sophistication and cheerfulness that can be used in versatile spaces ranging from the contemporary living room to the relaxing bedroom. Today, we turn our attention towards bathrooms that are draped in this hip and timeless color scheme.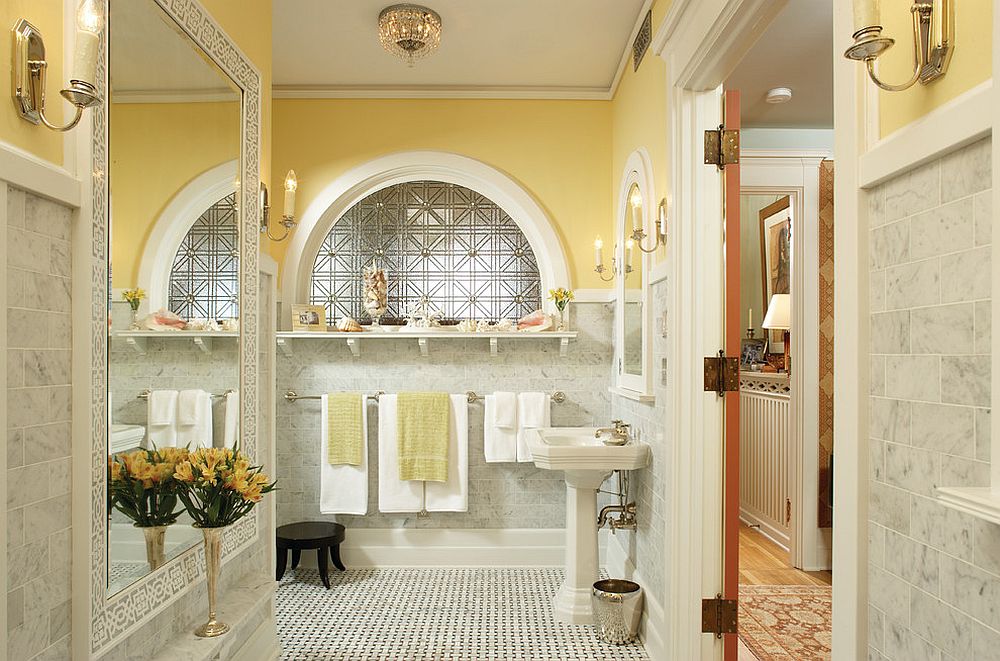 One of the biggest reasons for the revival of yellow and gray as a hot color combination is undoubtedly the ascent of gray to top of the hottest neutrals chart. With the popularity of gray only increasing with each passing season (if that is even possible at this point of time), it is only natural that homeowners are looking for ways in which they can enliven their dashing modern bathroom in gray. And yellow offers the perfect solution in this regard.
Gray Bathrooms with Yellow Accents
This is undoubtedly the most popular way to combine gray and yellow inside the modern bathroom. A gray bathroom gives you plenty of design flexibility, and by keeping the backdrop neutral, you can alter the appeal of the space by simply changing the accent additions. This allows you to switch between the hottest colors of the season with ease, and you can do so with minimal fuss and in a cost-effective fashion. Beating the boredom of winter, complementing the breezy allure of summer and fitting in with the effervescence of spring and fall, yellow accents in the gray bathroom simply never fail!
RELATED: 16 Gorgeous Bathrooms With The Warm Allure Of Yellow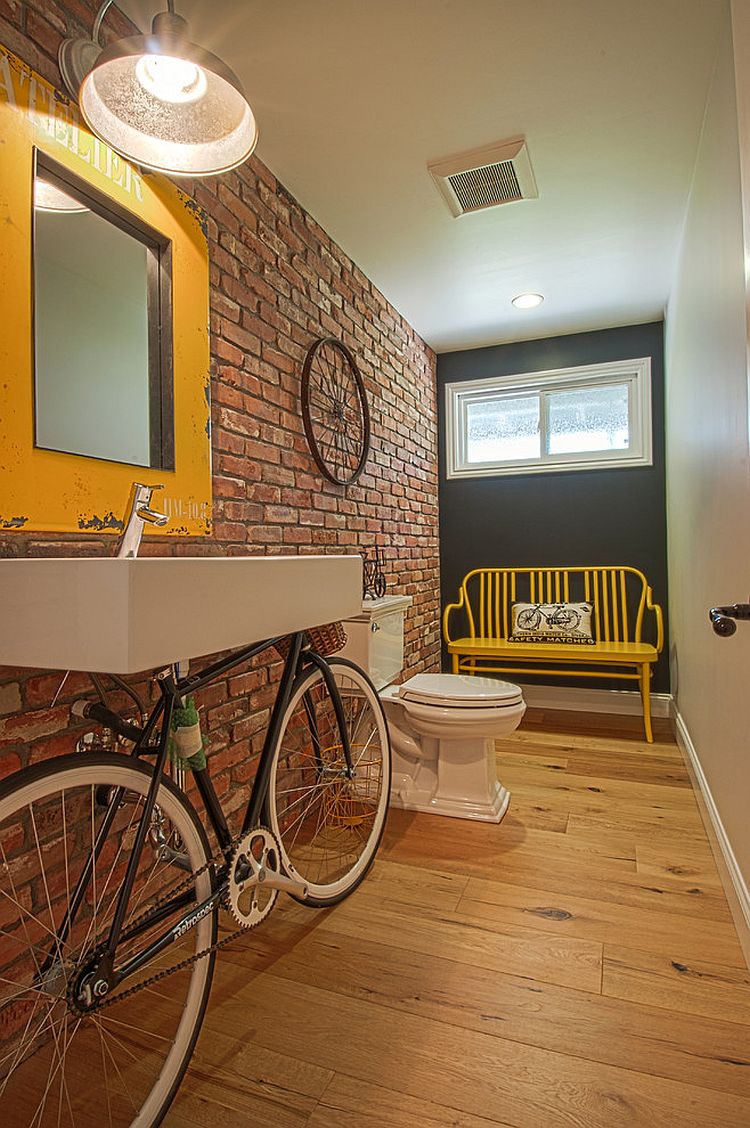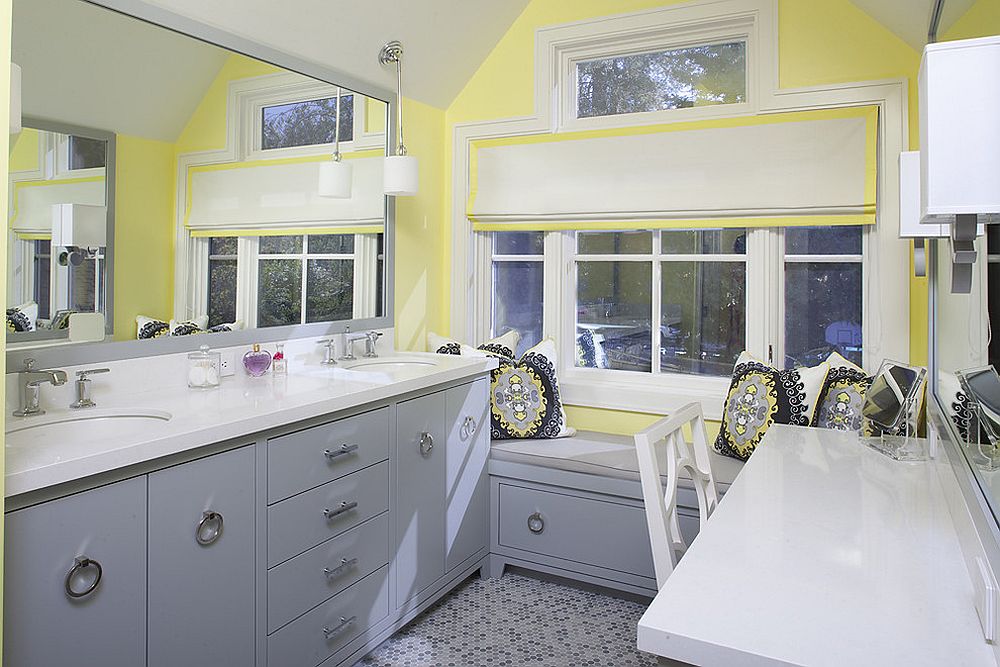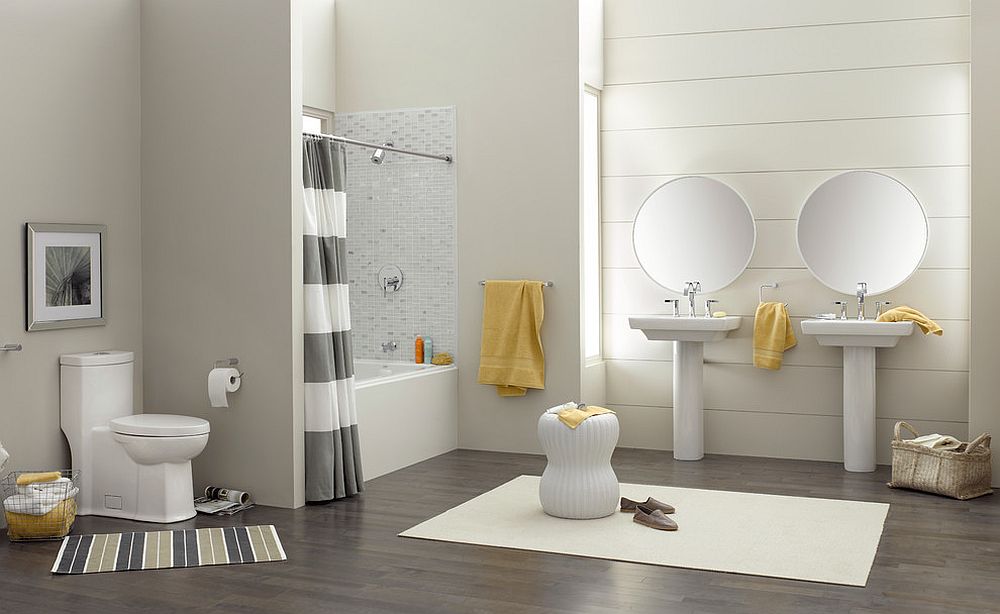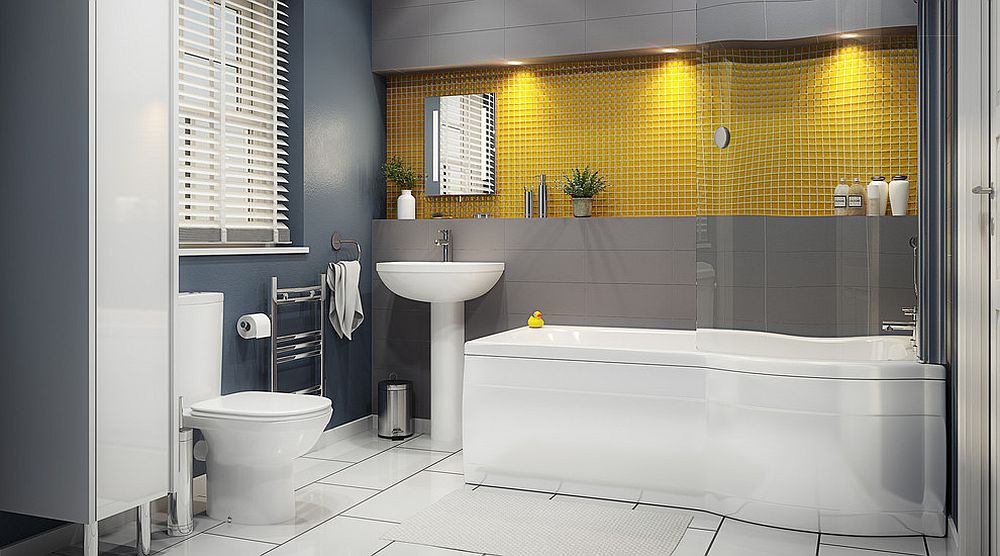 Stripes in Yellow and Gray
Small yellow accents in the gray bathroom such as a stylish stool or side table next to the bathtub in bright yellow, a gorgeous rug in mustard yellow, or even a shower curtain and a few towels in gold or canary yellow can make a huge visual impact. But you can take this a step further with a shower curtain or a tiled shower wall that ushers in bold stripes or even the chevron pattern. Instead of just blocks of yellow set against a gray backdrop, geometric shapes and even eclectic patterns can enhance the impact of yellow, even as the gray background keeps things uncluttered and urbane.
RELATED: 11 Trendy Ideas That Bring Gray And Yellow To The Kitchen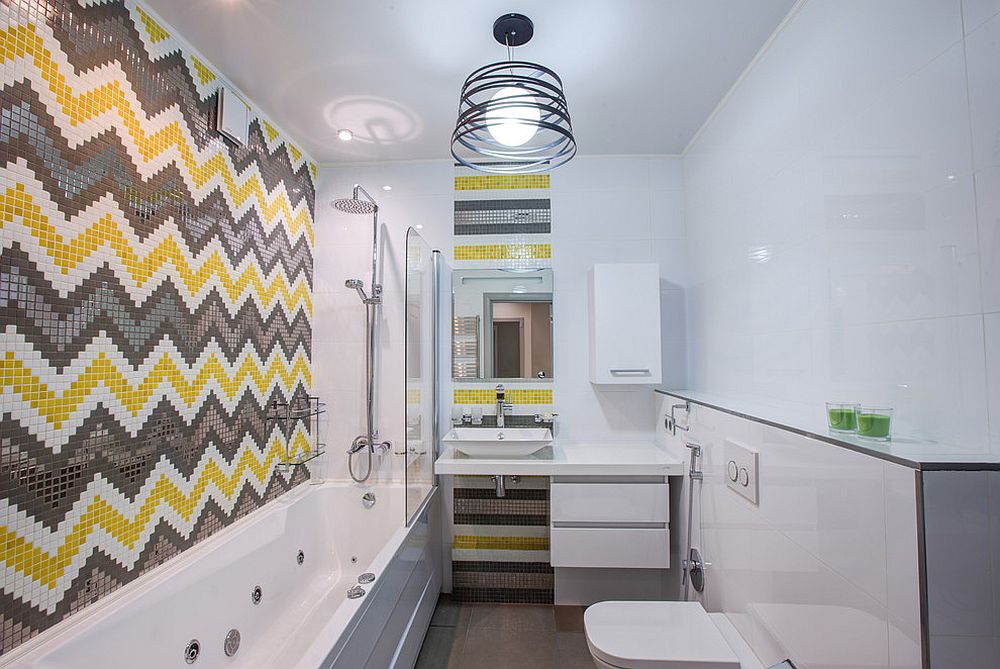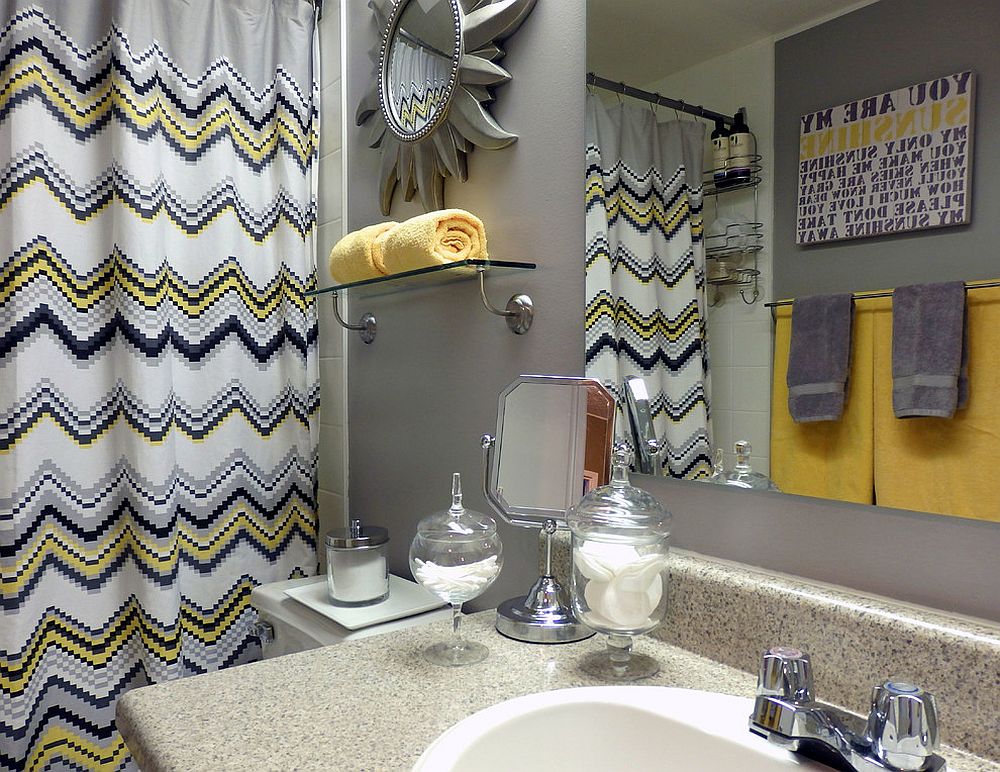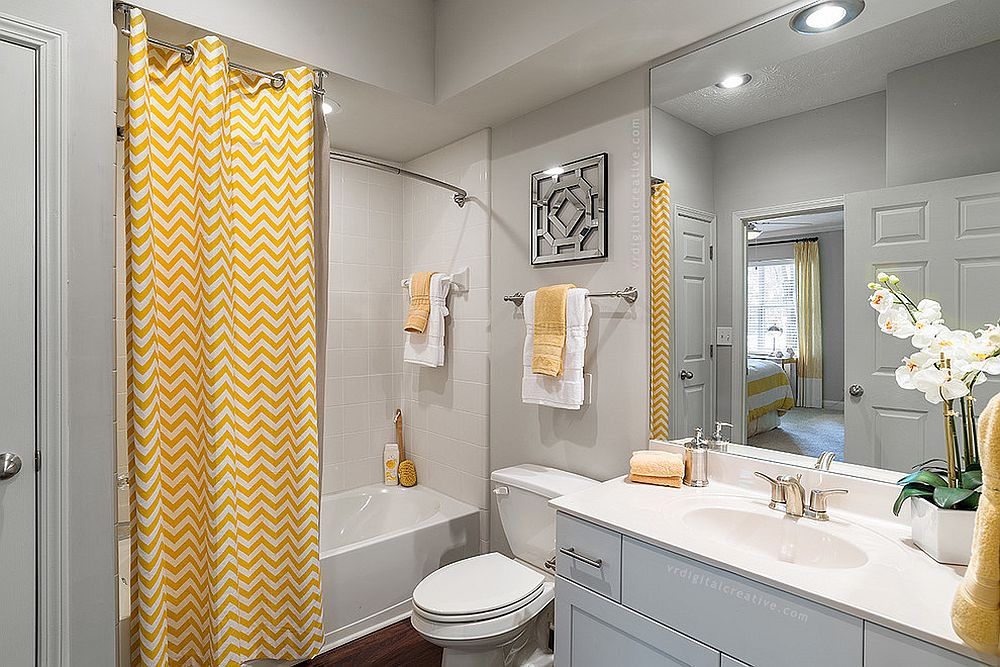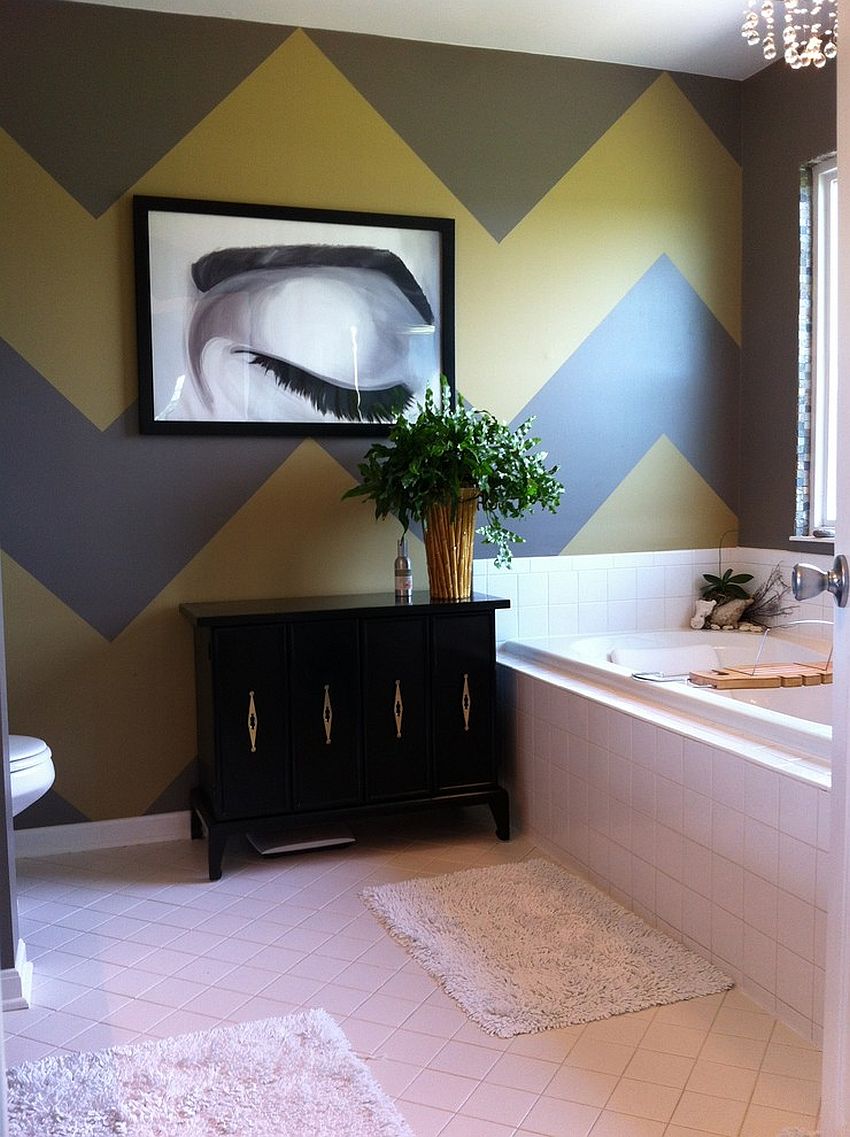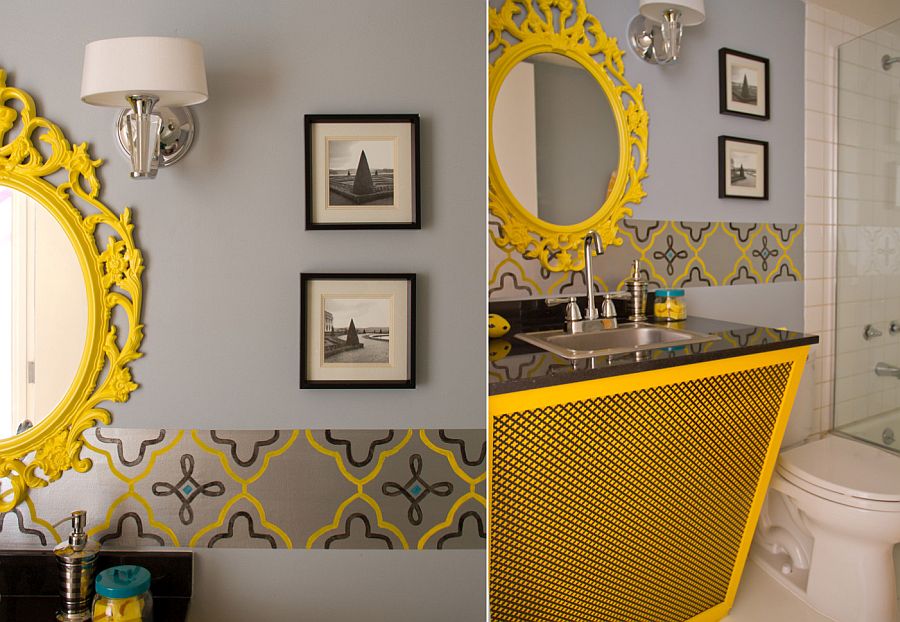 Stylish Gray and Yellow Bathrooms
Even though most people associate yellow and gray with styles that are strictly 'modern', that is far from the truth. Gray and yellow can work equally well in bathrooms that range from styles such as eclectic and farmhouse to minimal and industrial! Those wanting to usher in a farmhouse, rustic, eclectic or even traditional style can use yellow in a far more exuberant and energetic fashion than homeowners seeking to shape a serene, contemporary bathroom. A balance between two lighter hues of gray and yellow is also a great way to create a polished, modern bathroom that looks even more splendid when filled with ample natural light.
RELATED: Trendy Color Duo: 20 Dining Rooms That Serve Up Gray And Yellow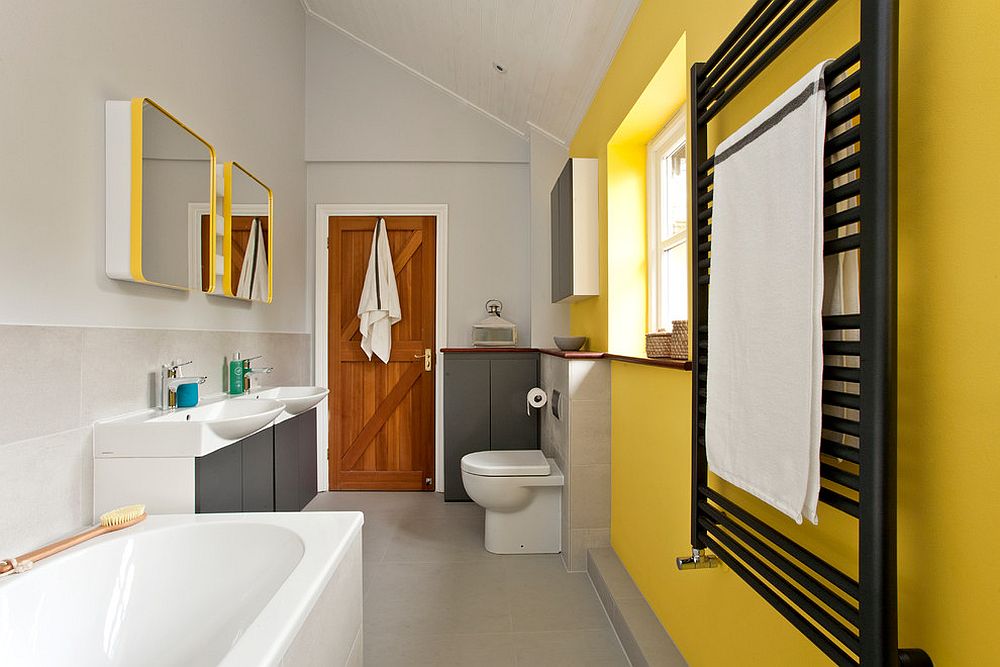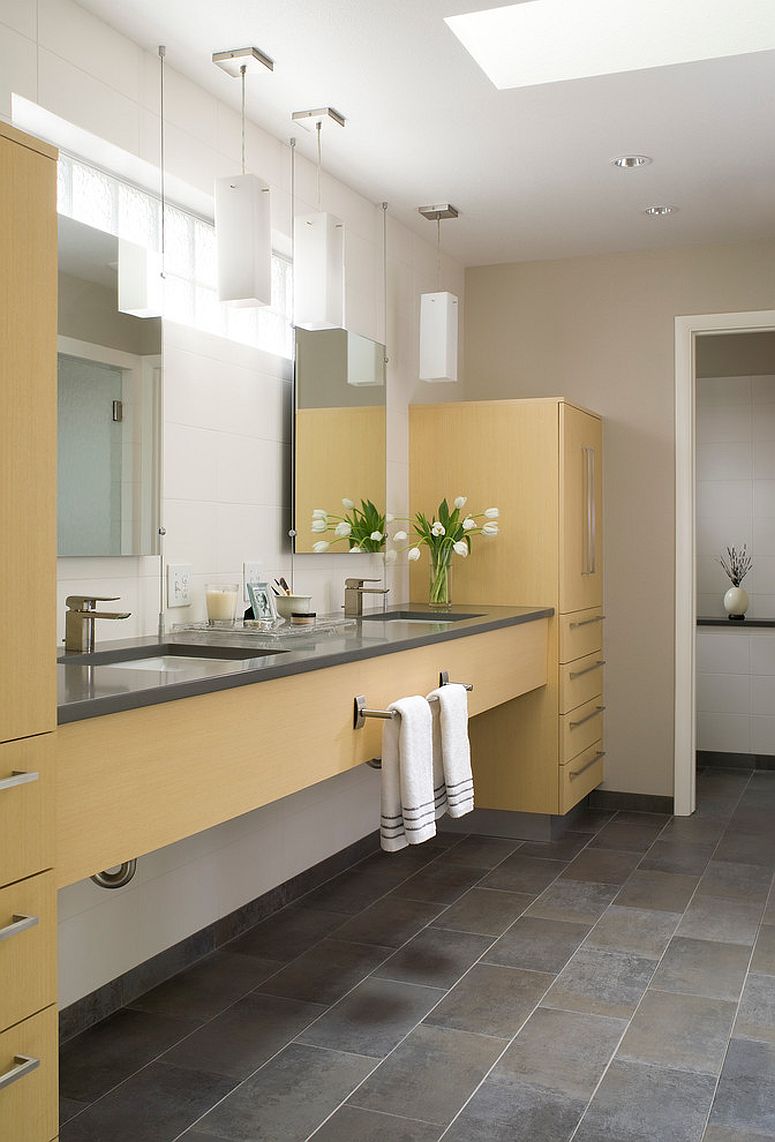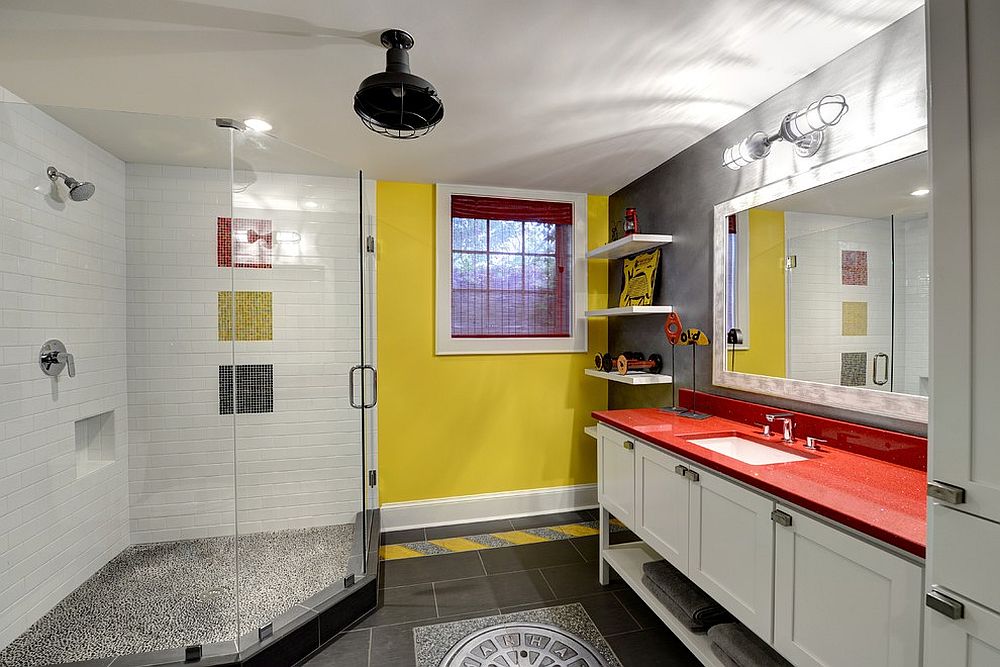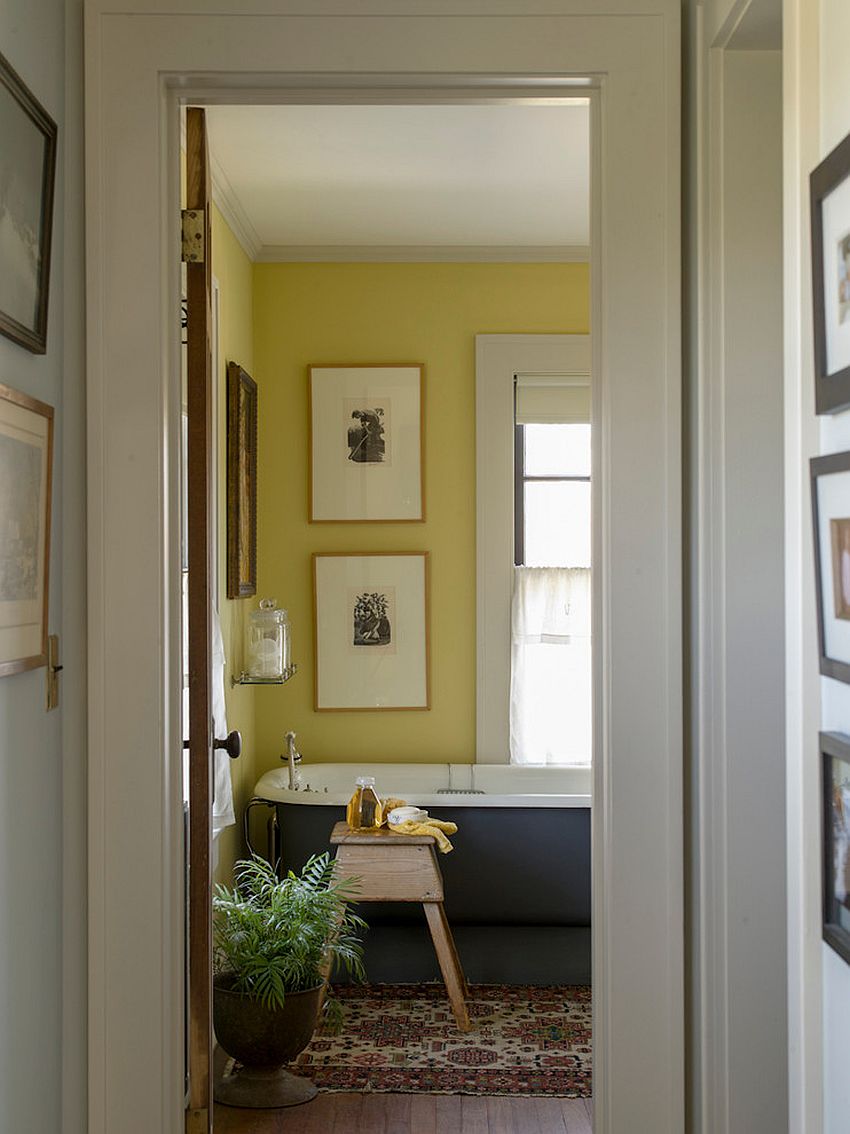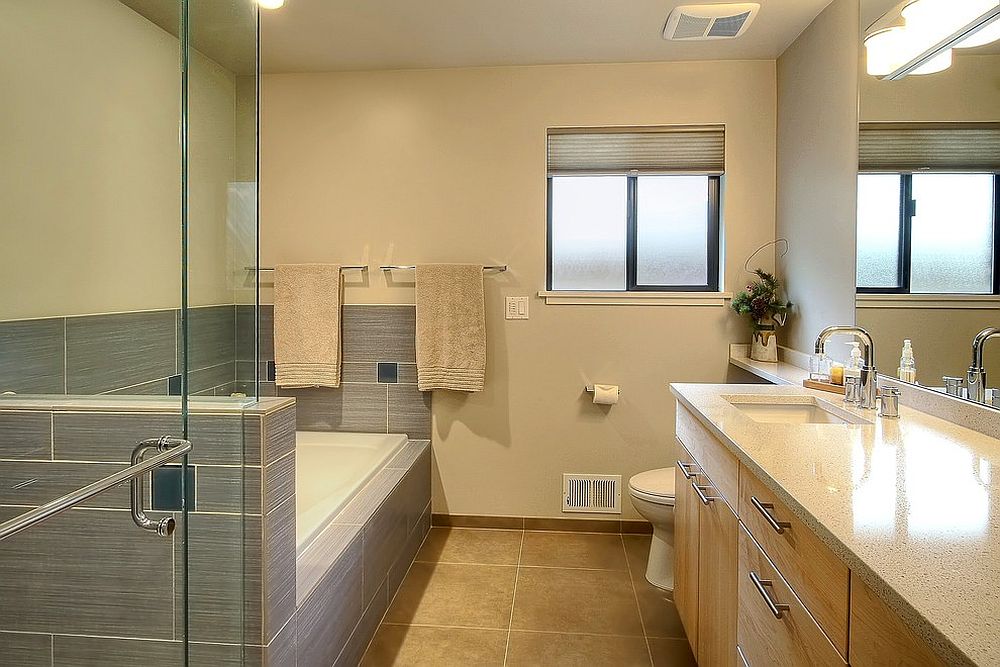 You're reading Trendy and Refreshing: Gray and Yellow Bathrooms That Delight, originally posted on Decoist. If you enjoyed this post, be sure to follow Decoist on Twitter, Facebook and Pinterest.