There is no doubt that metallics have become a huge part of home design and decorating in the last few seasons. Copper definitely tops this list as homeowners are once again gravitating towards styles that bring back simplicity, elegance and a dash of rustic charm. And nothing exemplifies this more than the beautiful copper bathtub. Arriving this March to give you a great array of options in this regard is the Santorini series of bathtubs from Native Trails. Named after the fabulous Greek island renowned for its relaxing ambiance, romantic charm and serenity, this exquisite series of hammered copper bathtubs aims to bring the same to your modern bathroom.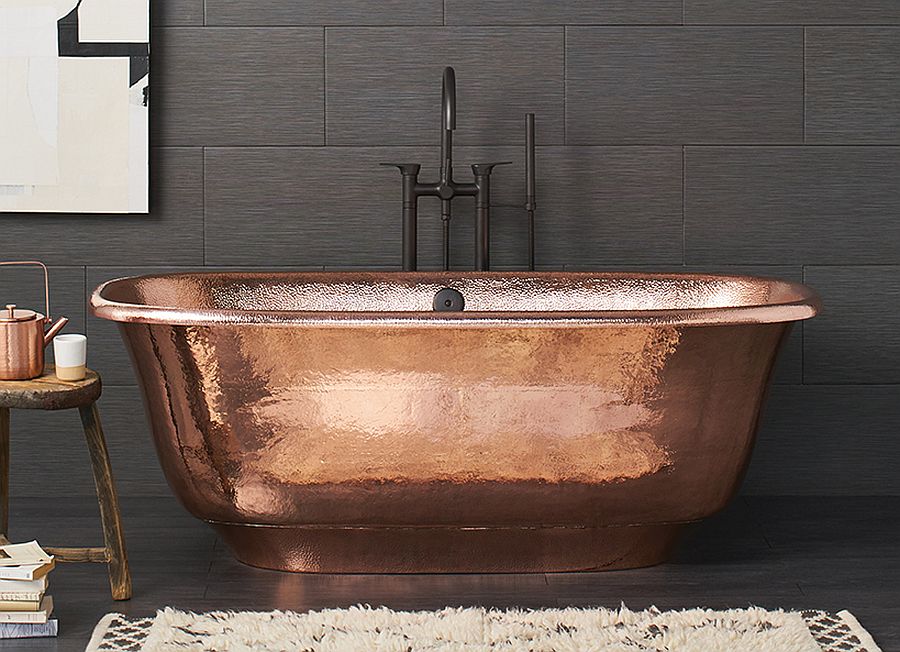 Each of the Santorini bathtubs is carefully crafted using high-quality recycled copper and it takes several weeks for craftsman to produce one of these metallic delights. Each tub is unique in its detail, making them not only eco-friendly, but also exclusive. If you are not happy with the glittering hammered copper option, then there are also brushed nickel and antique copper versions to choose from.
RELATED: Decorating With Copper: How to Use Copper for Your Home Design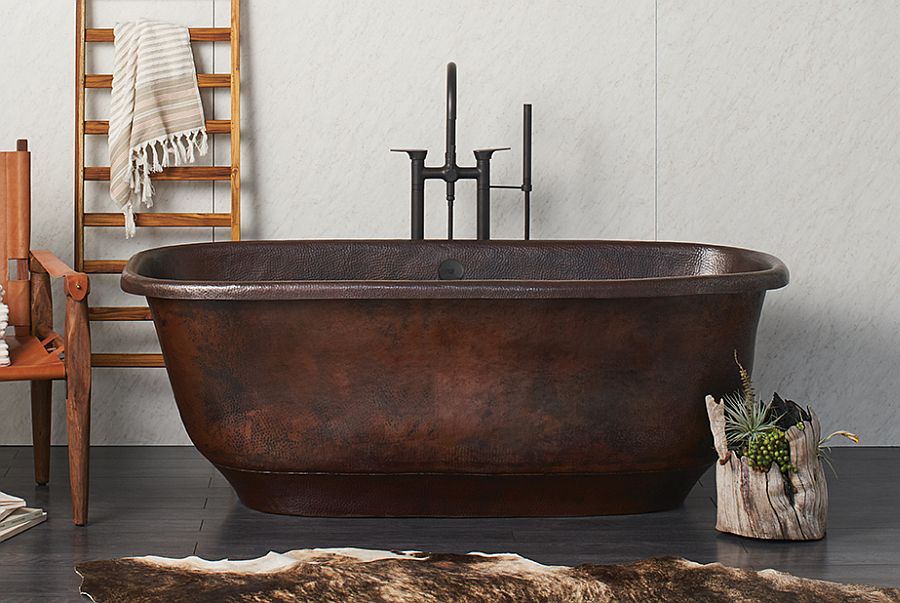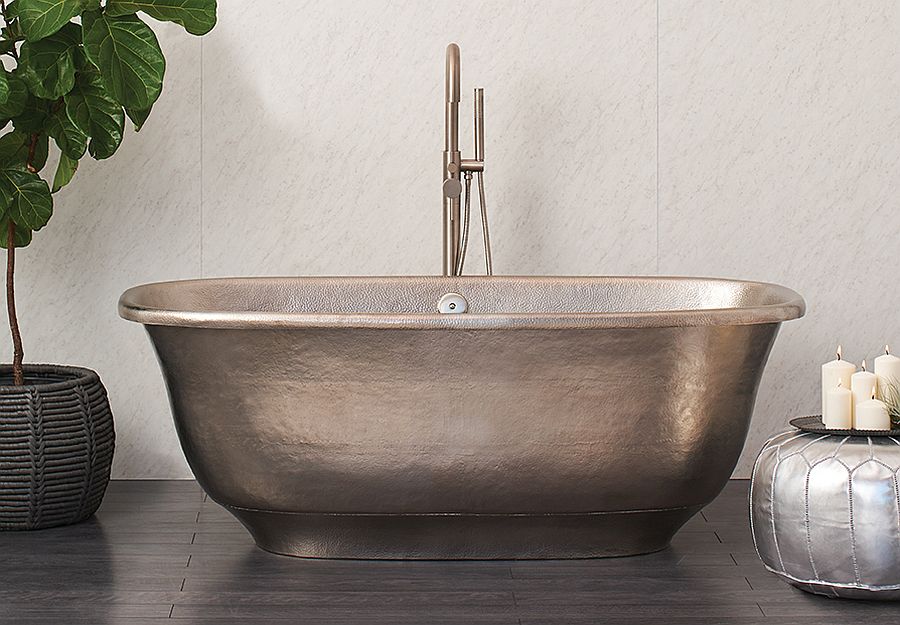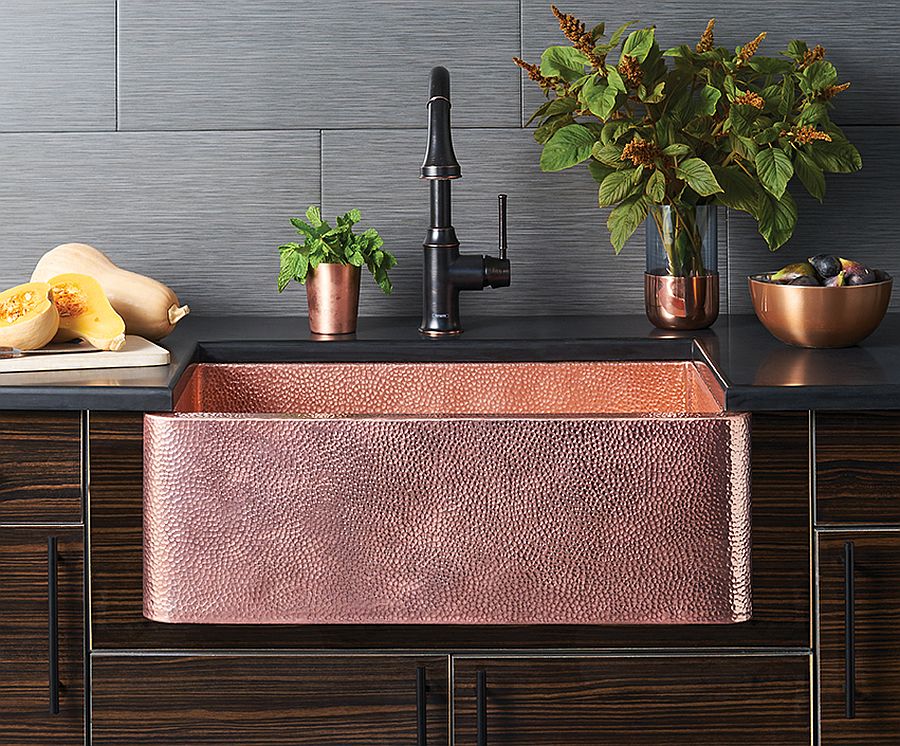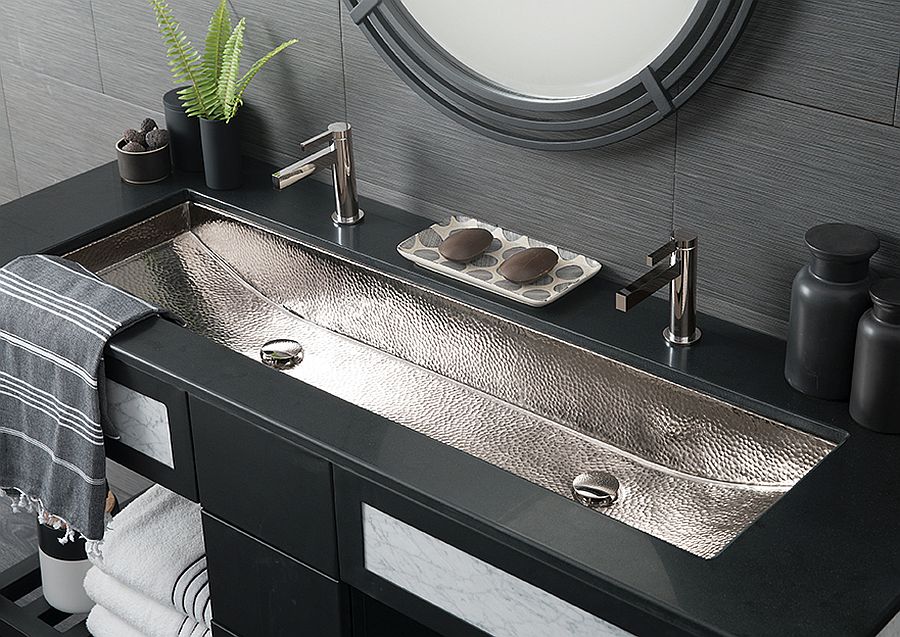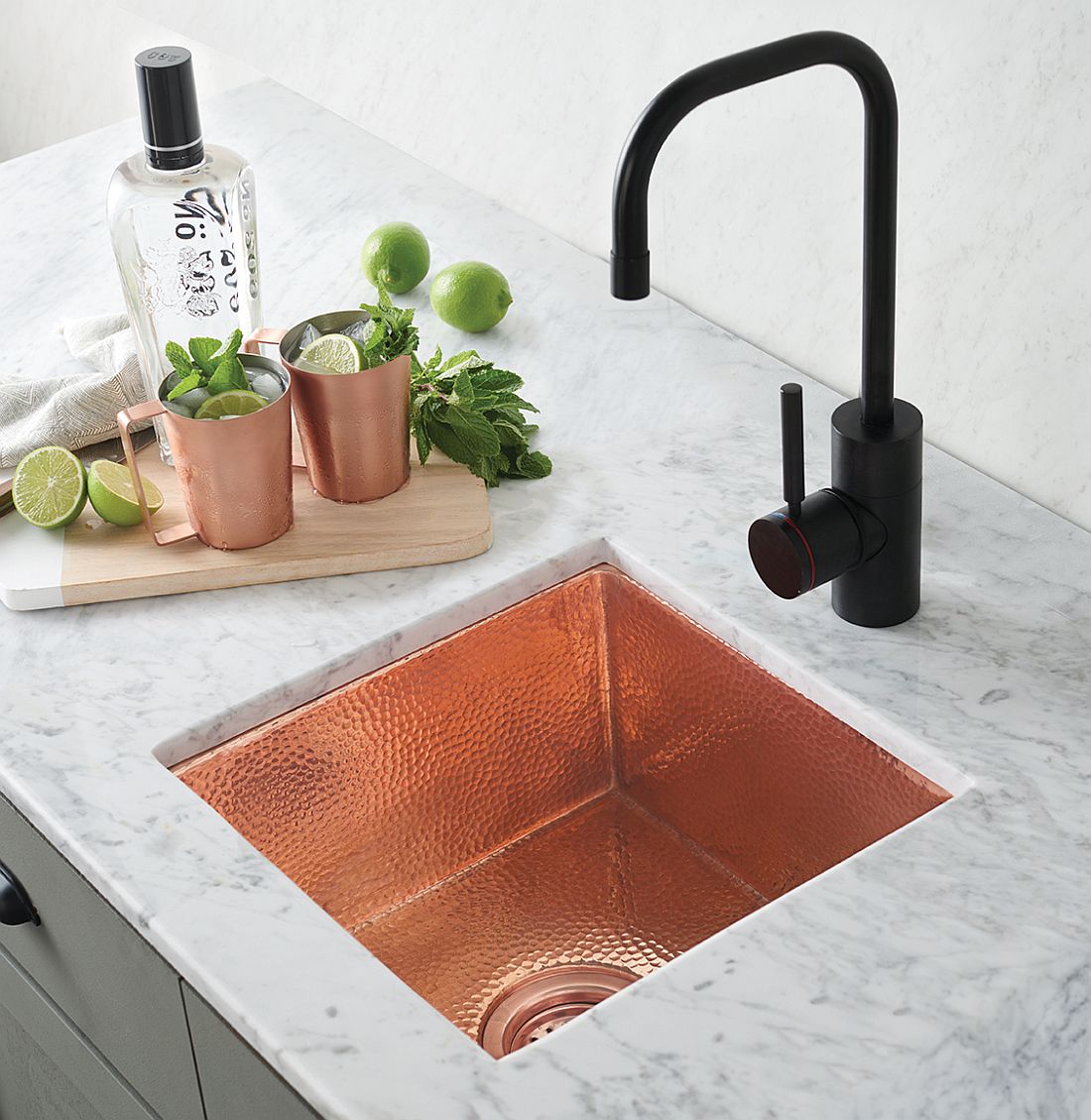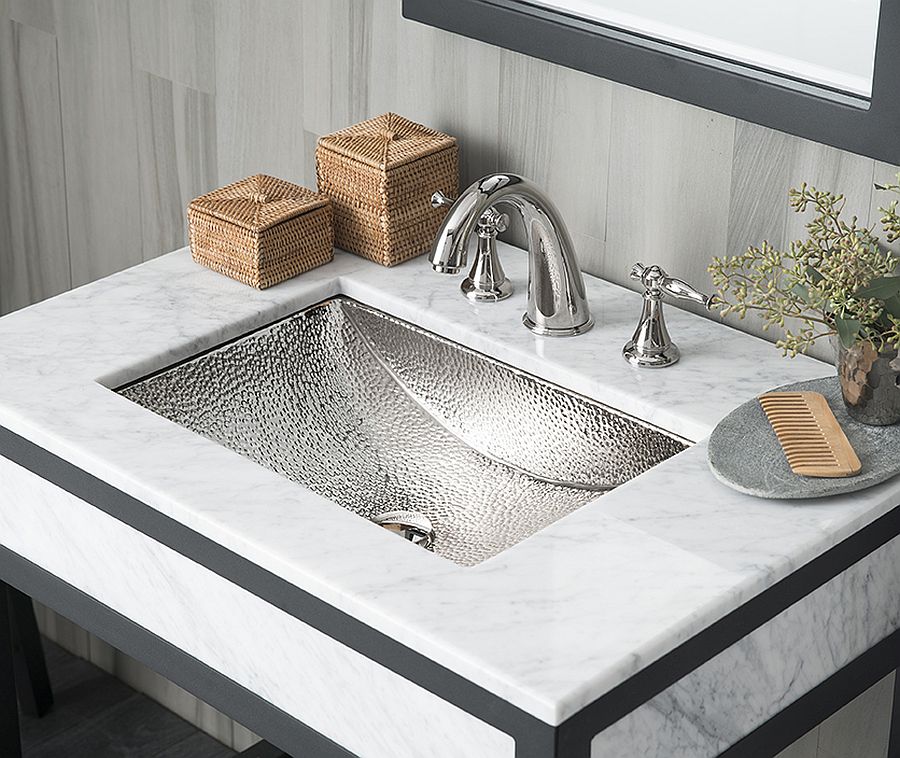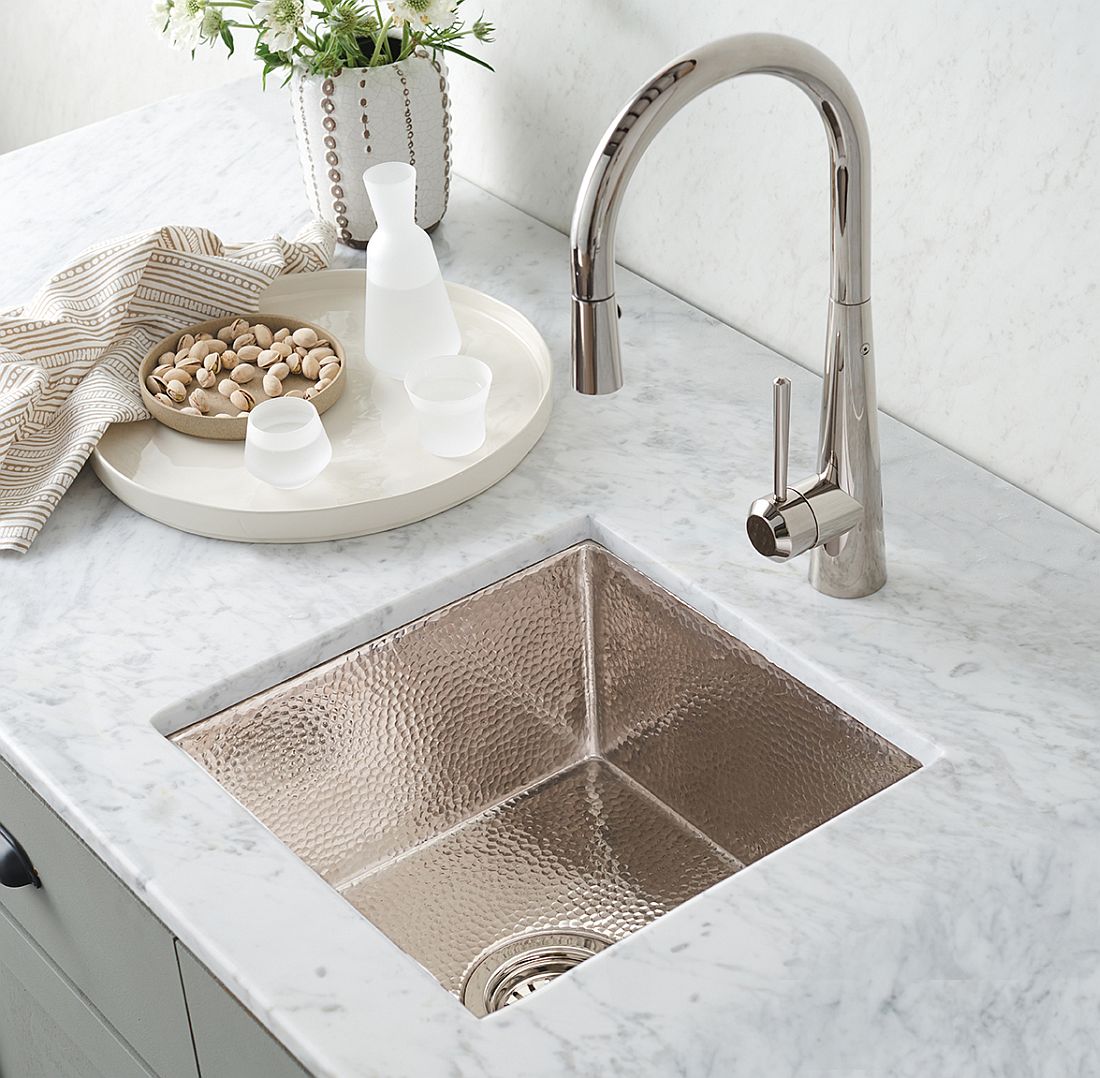 Of course, you will need a dashing sink for the bathroom vanity in copper to complement your beautiful bathtub and Farmhouse 30 is ideal in this regard. Even here you have polished nickel variants, in case you want a cooler metallic look in the contemporary bathroom. Maestro hammered copper sink is a bit more space-conscious and is ideal for the glamorous powder room or small bathroom while the likes of Cantina and Mojito grace the kitchen and home bar. It is time to fall in love with metal!
RELATED: Cool Copper: Bringing this Gorgeous Metal into your Home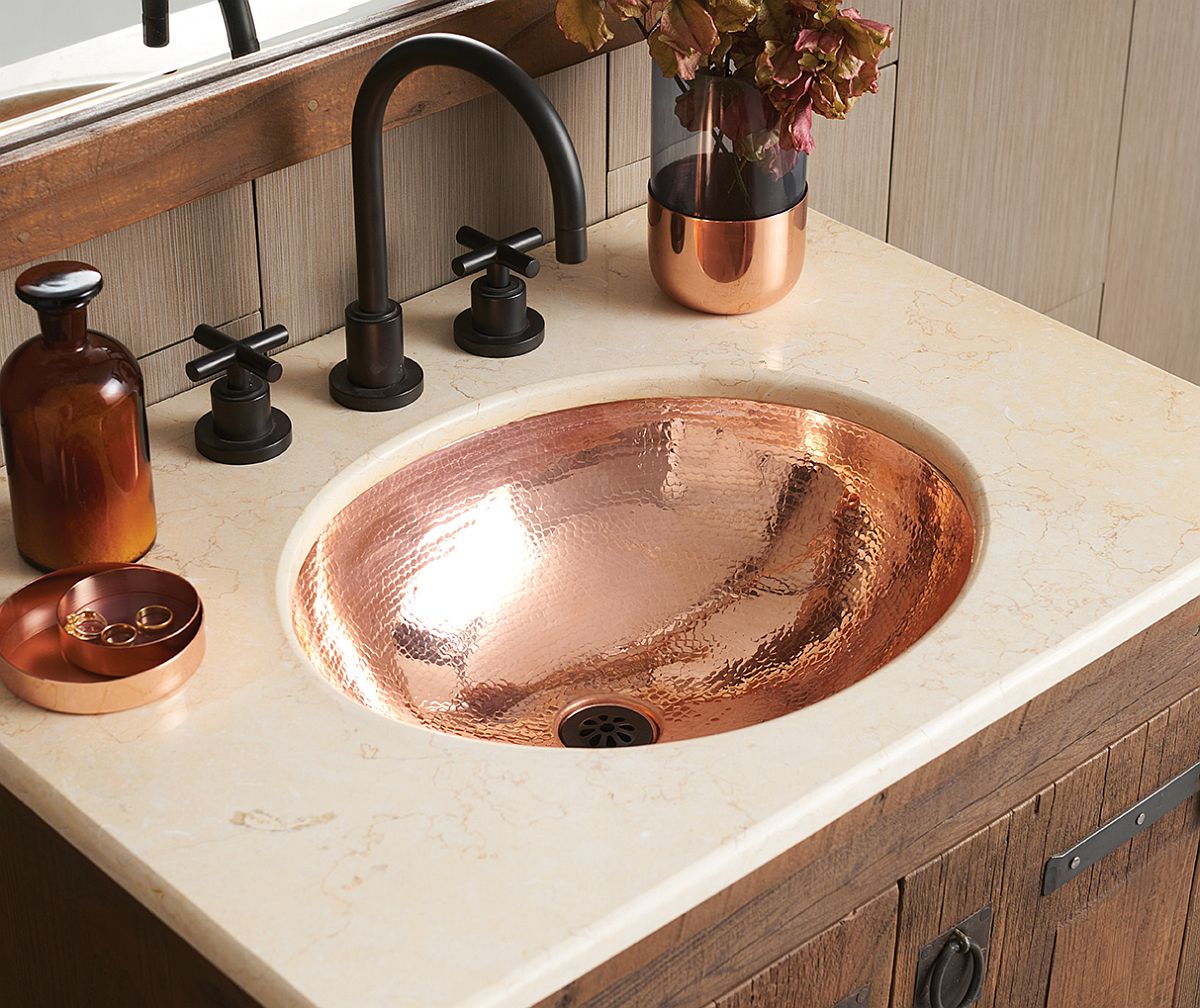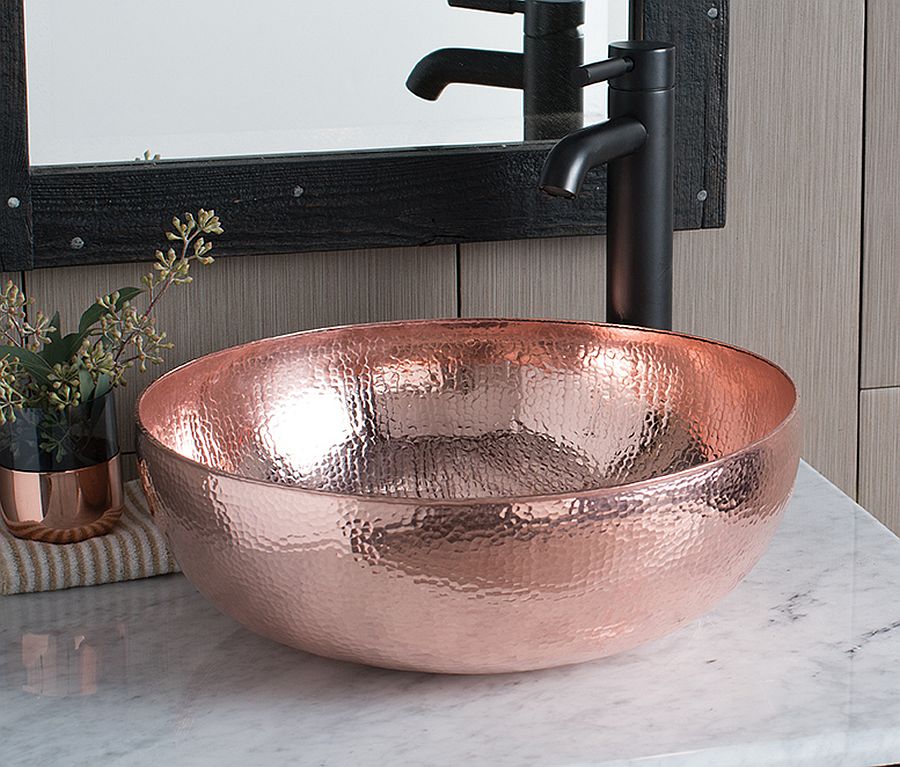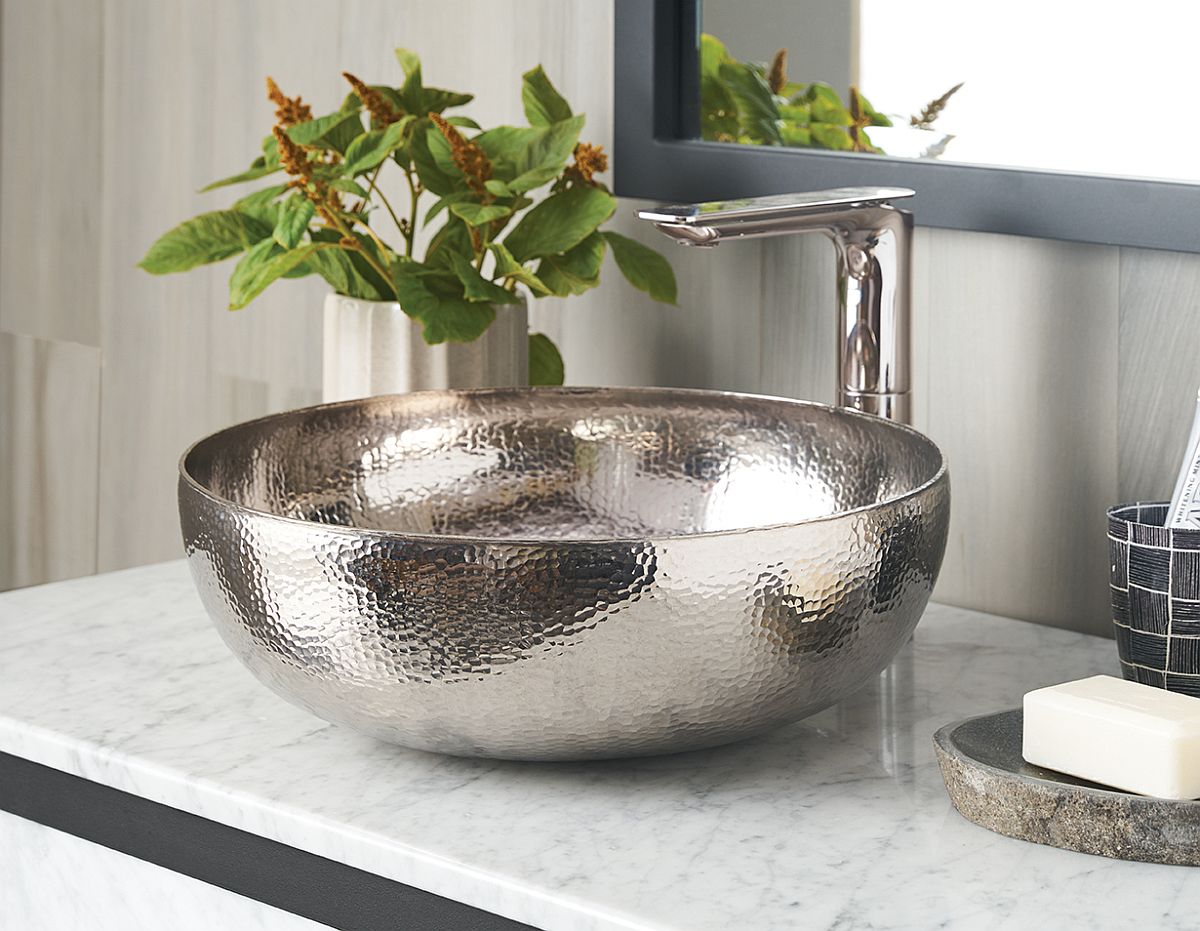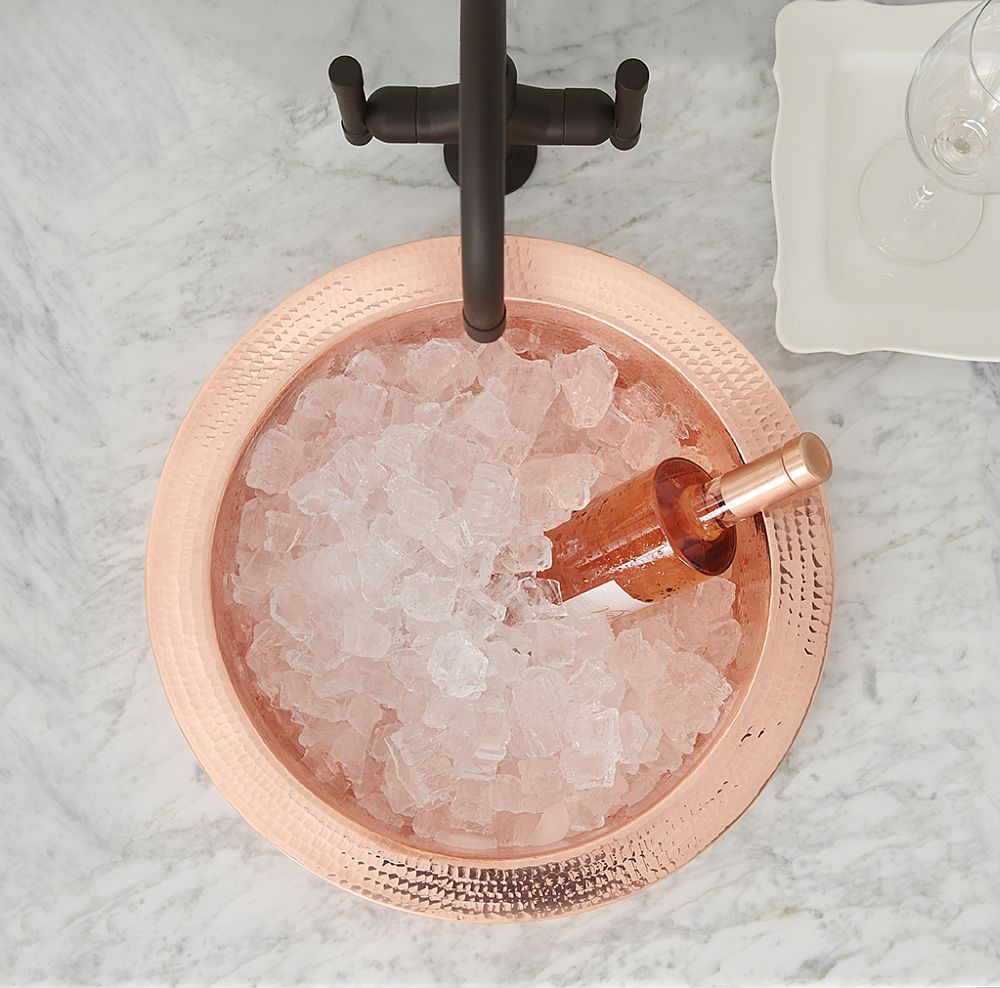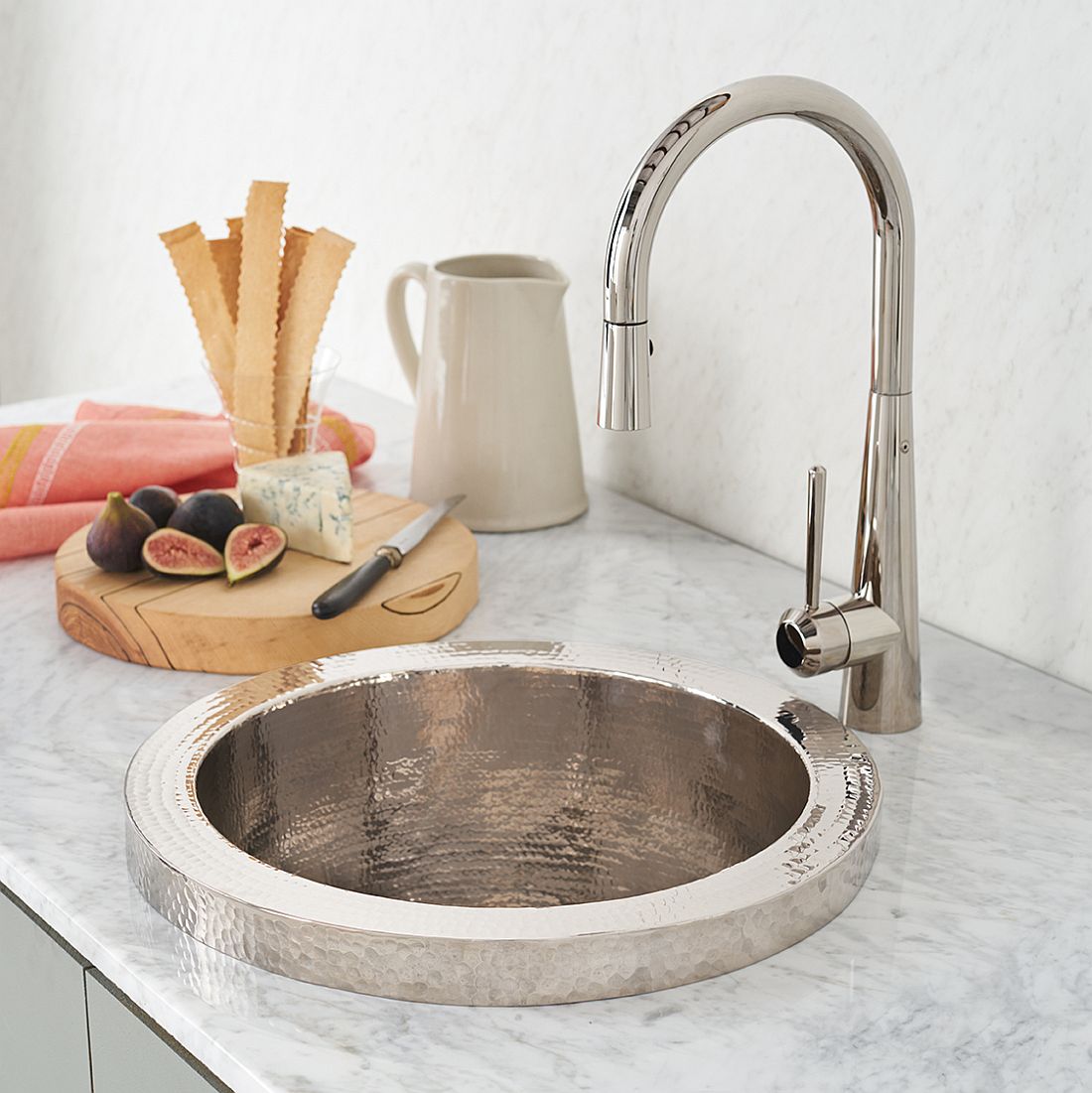 You're reading Metallic Magic: 13 Ways to Bring Home Polished Copper and Nickel, originally posted on Decoist. If you enjoyed this post, be sure to follow Decoist on Twitter, Facebook and Pinterest.